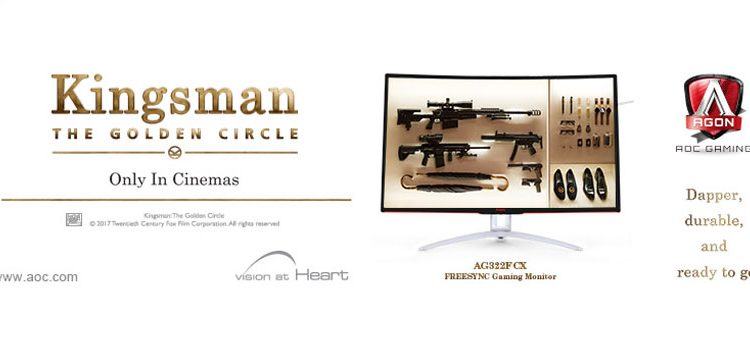 AOC is the monitor partner for 20th Century Fox, and showed off their new displays during the media screening of the movie Kingsman: The...

'Kingsman: The Golden Circle' aimed to deliver a similar taste of over-the-top action and black humor that made the first movie so enjoyable. It also expanded the movie's universe a bit, going out of the UK and into the US, introducing us to Statesman, the American counterpart organization of Kingsman.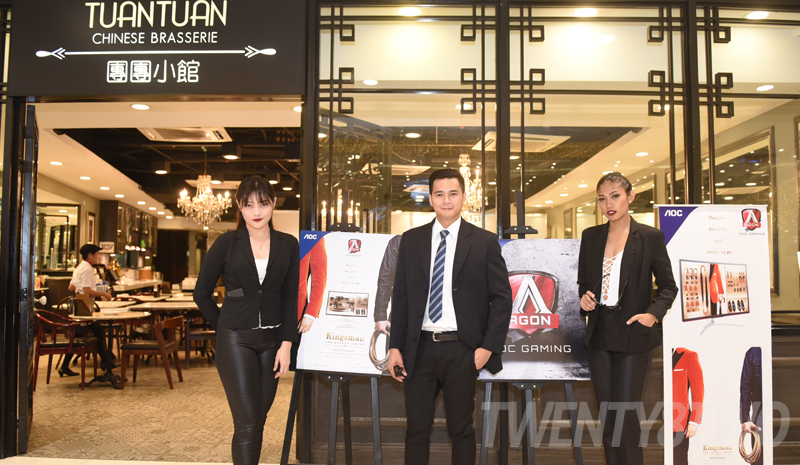 The movie is now showing in theaters but we had an early screening experience thanks to AOC's partnership with 20th Century Fox. As the official monitor partner, AOC was able to treat the gaming and tech media to a block screening of the movie.
AOC, a global-leader in display technology, has once again partnered with a powerhouse in the global entertainment industry – Twentieth Century Fox Film. AOC has become the official monitor partner of "Kingsman: The Golden Circle", the long-awaited sequel to the critically-acclaimed action-adventure film "Kingsman: The Secret Service" (released in 2014). The official Philippine release date, among the first globally, is September 20, though actual release dates between countries may slightly vary.

AOC, Twentieth Century Fox Film, and Kingsman

AOC has always been dedicated to the pursuit of the next level of visual experiences enhanced by innovative technologies. By partnering with Twentieth Century Fox Film, AOC has engaged viewers in new cinematic adventures through supporting and promoting films like "X-Men First Class" and "The Martian."

"Kingsman: The Secret Service" introduced the world to Kingsman – an independent, international intelligence agency operating at the highest level of discretion, whose ultimate goal is to keep the world safe. In "Kingsman: The Golden Circle," our heroes face a new challenge. When their headquarters are destroyed and the world is held hostage, their journey leads them to the discovery of an allied spy organization in the US called Statesman. In a new adventure that tests the limits of their agents' strength and wits, these two elite secret organizations band together to defeat a ruthless common enemy to save the world – something that's becoming a bit of a habit for Eggsy.

AOC is devoted to becoming the go-to, high-tech display solution for users from all walks of life. In the film, the characters use innovative technology as part of their mission to solve world-changing problems, and do it all while fighting in style – making the Kingsman franchise a perfect fit for collaboration with AOC.

AGON Gaming Displays

Last year, AOC has also launched AGON, a line of premium gaming monitors and gaming lifestyle brand. Derived from ancient Greek, AGON stands for competition; a meaning that connects with the ever-growing PC gaming and eSports industry. The gaming world is all about competition through skill and ingenuity, but also through powerful technology. A slight edge in equipment specifications can mean the difference between victory and defeat. This ties into the story of "Kingsman: The Golden Circle", where new combat technologies play an integral role in the conflict between good and evil.

As the film's exclusive monitor partner, AOC will be first to know and share many of the film's latest updates and developments. AOC will also be launching a series of promotional activities throughout the Asia Pacific region. Make sure not to miss out by following: