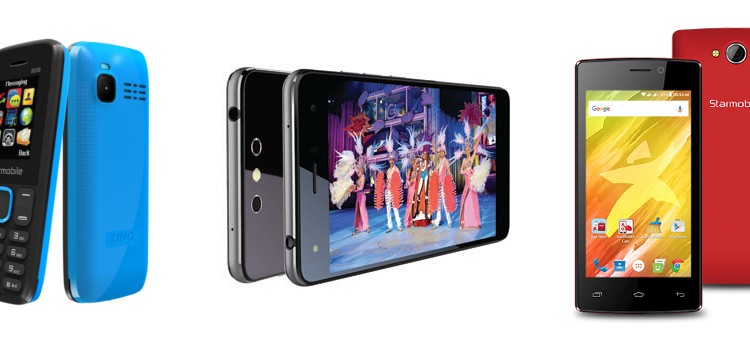 Starmobile and SMART Communications, Inc. have teamed up to launch postpaid offer that gives customers a dual-SIM Starmobile phone and 50% off...

Getting a postpaid plan has never been easier than now, as major mobile networks have options for almost any budget. For those with more limited postpaid plan budgets, Smart has just the thing as they've partnered with Starmobile with their new postpaid offer.
Starmobile and SMART Communications, Inc. have teamed up to launch an exciting postpaid offer that treats customers to a brand-new dual-SIM Starmobile phone and  50% off on their monthly postpaid plan, for an amazingly low initial cash-out of Php 1,099.

Devices covered by the promo include the flagship KNIGHT Spectra, the fingerprint sensor-enabled UP Sense, the call-and-text tablet ENGAGE 7i+, the youthful PLAY Five, and the UNO B306 and UNO B208 feature phones.

"This phone and plan promo enables customers to enjoy their favorite Starmobile device fully powered by Smart postpaid plan Php 500, while only paying Php 250 for the first 16 months of their contract," said Michael Chen, Starmobile Product Development Head. "With this value-packed offer, they can end up saving as much Php 4,000."

Customers can avail of the promo and sign-up for a postpaid plan simply by visiting their nearest Starmobile store and presenting one (1) valid ID.

Learn more about this promo by visiting www.starmobile.com.ph  or logging on to facebook.com/starmobilephones.