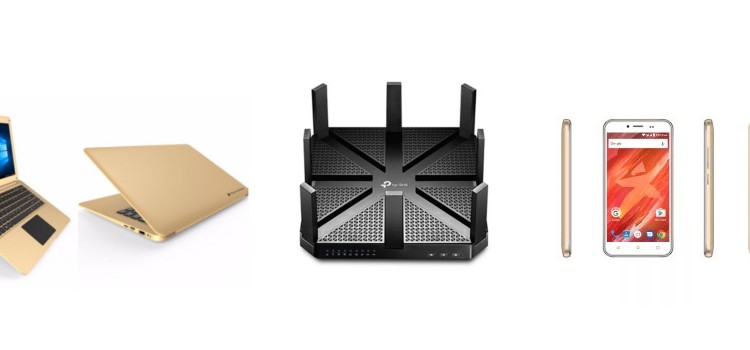 With Father's day just around the corner, you're probably mentally listing down possible gifts for the greatest hero of your life. Here are helpful...

Looking for a gift for your Dad this Father's Day? Why not go with these gadgets:
FOR THE TECH-SAVVY DADDY: JUMPU Gadgets and Accessories

If dad already owns a brand-new smartphone or tablet, he would appreciate having multiple mobile accessories which he can keep in his office, in his car, or at home. Give him the best by selecting JUMPU mobile accessories, guaranteed to deliver the best of Japanese design and manufacturing.

Forget about waiting for one device to fully charge before plugging the next. Save dad's time with the innovative JUMPU SHUN 4-port and SEHA 5-port chargers, allowing him to power several devices at the same time.  If your dad is the type to leave the house with his phone battery life at 5%, JUMPU's DUO or KLASIK power banks has got him covered. He would also enjoy the convenience of having multiple MICRO reversible micro-USB cables, LITNIN lightning cables, or DUAL series cables that support both micro-USB and lighting outputs. These would allow him to connect his devices to his laptop for easy file sharing, or to his car charger so he can power them up while keeping his focus on the road.

 

FOR THE PRACTICTAL PAPA: Starmobile UNO B208 and B306
For this kind of father, simplicity is the UNO way to go. Starmobile's latest feature phones UNO B208 and B306 assure to offer the ground necessities of every dad. Focusing on call and text, these Filipino mobile phones promise to be easy-to-use while still offering high-end functionality and reliability.

FOR THE DRUDGING DUDE: Starmobile UP Prime and ENGAGE Aura

He's the busiest dad of all – always on his phone and laptop, but also makes sure to spend time with his family amidst the hectic schedule. Keep him on top of his game with gadgets complementing his fast-paced lifestyle – the UP Prime and ENGAGE Aura from Starmobile.

Crafted to match the everyday lifestyle of professionals, Starmobile's UP Prime clashes sleek experience of work and entertainment with its split-screen feat which allows dad to seamlessly navigate between texting and playing music.

Whether in the office or at home, dad always needs to have a quick access computer to grow his business. The ENGAGE Aura from Starmobile lets him seize that opportunity at an affordable expense. Manufactured with a lightweight design for easy carry, the 1.9GHz Quad-Core laptop powers a heavy performance fitting dad's everyday line-up of programs.

 

FOR THE FUN-LOVING FATHER: Starcube Digital TV Box

Boost his entertainment experience and let dad enjoy local television shows in crystal clear definition. With over 30 channels to choose from, dad can watch just about as long as he wants without bothering about the monthly cable bill. What's more, dad can simply tap the recording feature of the digibox in case he needs to work during airtime of his favorite shows.

FOR THE SUPER SURFER FATHER: TP-LINK ROUTERS

For web surfing, TP-Link routers are known to be reliable in establishing secure and effective internet connection. With the brand's collection, faster speeds for more devices are possible without slowing dad's network. These routers are edged with superior range and coverage, permitting several devices connected nearby and faraway. Its innovative technology supplies solid support for simultaneous HD streaming, online gaming, and other online activities dad may need.
TWENTY8TWO