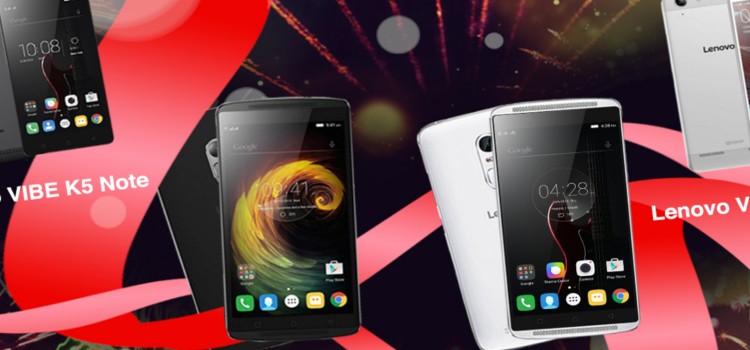 Lenovo has launched the Vibe line of smartphones, all of which are equipped with TheatreMax VR technology. The models of the Vibe line are...

Watching movies is best experience in movie theaters where the screen envelops your whole field-of-view; adding a level immersion, especially for effects-heavy blockbusters. Though there are an increasing number of people who watch movies on their smartphones. For avid film-viewers, Lenovo's Vibe series is a great option. They're equipped with TheatreMax technology, enabling users to connect to their VR headset, making for a more cinematic viewing experience.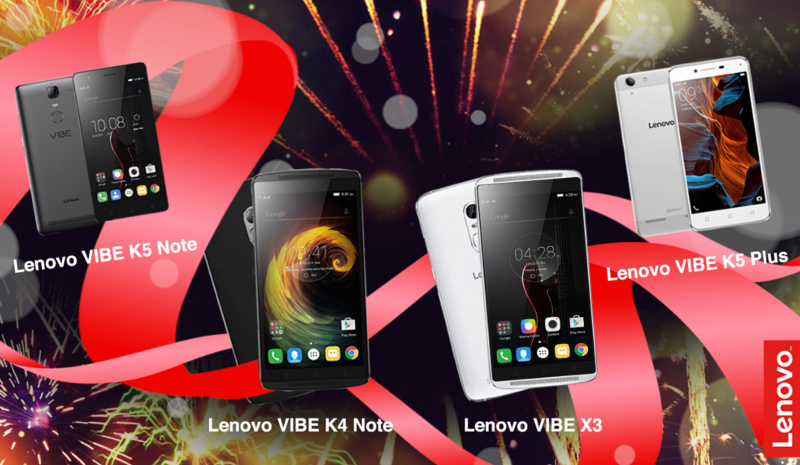 Perfectly Powerful Performance with Lenovo Vibe X3

Lenovo Vibe X3 features a 5.5-inch Full HD display with a 178-degree wide viewing angle and Lenovo Screen color optimization for enhanced image quality. Powered by a 64-bit Qualcomm Snapdragon 808 hexa-core processor with 3G RAM and 32GB internal storage, Lenovo Vibe X3 renders HD movies without any glitches even when other applications are simultaneously running. Complementing TheatreMax technology, Lenovo Vibe X3 also sports the new Dolby ATMOS®, the world's largest chambered front stereo speakers, for an optimal cinematic experience. Most importantly, Lenovo Vibe X3's 3600mAh battery ensures that users enjoy quality viewing without interruptions. Bundled with the VR set, screen protector, and back cover, Lenovo Vibe X3 retails at Php22,099 in Lenovo stores nationwide.

Affordable All-Around Experience with Lenovo Vibe K4 Note

Lenovo Vibe K4 Note offers the same TheatreMax technology and cinematic experience without burning a hole in your pocket: for only Php8,999, entertainment seekers can watch their favorite movie or TV series on Lenovo Vibe K4 Note's 5.5-inch Full HD display with 178-degree wide viewing angle. Like Lenovo Vibe X3, Lenovo Vibe K4 also comes in front-ported Dolby ATMOS® stereo speakers. Built to deliver high performance, it runs a 64-bit MediaTek MT6753 octa-core processor and 3GB of RAM. With a 16GB internal storage expandable up to 144GB, Lenovo Vibe K4 Note allows users to keep a huge archive of their favorite movies and shows in their smartphone.  Lenovo Vibe K4 Note is available in Matte White and Matte Black colors.

Fun and Flexibility with Lenovo Vibe K5 Series

Lenovo Vibe K5 Plus and Lenovo Vibe K5 Note are perfect for on-the-go entertainment lovers.

With the smartphones' integrated TheatreMax Controller, users can easily navigate single-handedly and even easily switch modes as necessary. Both smartphones run on the Android 5.1 Lollipop Operating System and are powered by octa-core processors that support high definition movies and smoothly run applications wherever they are. Lenovo Vibe K5 Plus sports a 5-inch Full HD 1080p display while Lenovo Vibe K5 Note has a slightly larger 5.5-inch screen, offering smartphone users a visual treat. Both models feature Dolby ATMOS®, front-ported speakers specifically engineered to compliment Lenovo's top-of-the-line entertainment core. Pricing for Lenovo Vibe K5 Plus starts at Php8,999, while pricing for Lenovo Vibe K5 Note starts at Php11,999.