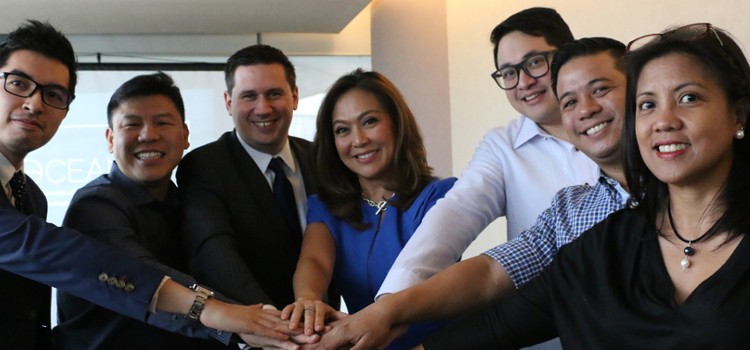 Top executives from multiple companies in the Philippines have come together to promote Industry 4.0 (technological breakthroughs that change the dynamics of business) at...

"Industry 4.0" or the "Fourth Industrial Revolution", is the term given to technological breakthroughs that are changing the dynamics of production, management, and governance. This trend is an opportunity for everyone in the country to solve our nations crises, and to move forward to the future.
A number of organizations are already working towards full support of Industry 4.0 in the country; through the push for adopting technologies such as big data and cloud computing. But adoption of the trend is still quite slow. That is why top executives from multiple companies have come together to promote Industry 4.0 at OCEAN 16.
To promote Industry 4.0, top executives from Meralco, PLDT SME, Landbank, BDO, Hortonworks, and NEC Philippines will present along with other young Filipino luminaries and change makers at the Open Collaboration with East Asia New Champions Summit 2016 (OCEAN 16) in Bohol.

OCEAN is a biennial gathering where global leaders discuss how to better shape the future. Organized by the New Champions of the World Economic Forum, the upcoming event will impart insights from Davos 2016 as well as introduce a roadmap for "Digital Bohol" that will serve as a guide for local government units in harnessing smart technology.

Senator Bam Aquino, a co-chair of OCEAN 16, believes that "government support is important to unlocking the potential for technological innovation. That is why we are pushing for the Innovative Startup Act, so that we can boost our digital startup community."

"Bohol will be a whole new experience. It's a microcosm of what we want to achieve for the theme of this year's OCEAN," said Damarillo, who is also a co-chair of OCEAN 16. "Technology will help Filipinos everywhere tap into their creativity, come together to share resources, and include more and more people into the economy and the conversation that is now taking place online. Technology can help us be who we are, but better."