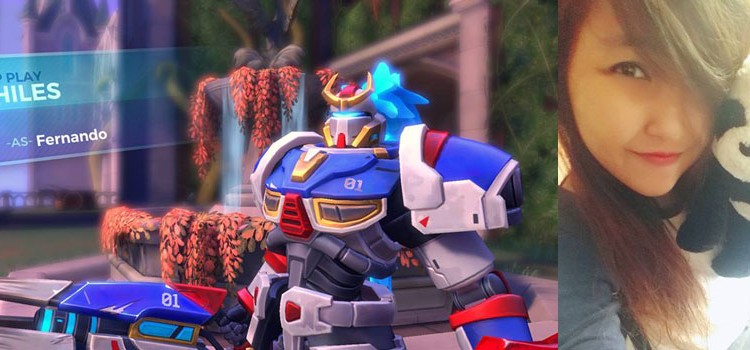 This month's Player Spotlight focuses on Shiles, a pro Fernando from Singapore.

Video games were made for everyone, regardless of gender. While the esports scene is still predominantly made up of men, multiple studies and surveys have consistently shown that women also enjoy playing these esports titles. They enjoy them, thrive in the competitive nature of them, and excel in them. One such gamer is Shiles, a pro Paladins player from Singapore and the highlighted player in this month's Player Spotlight segment.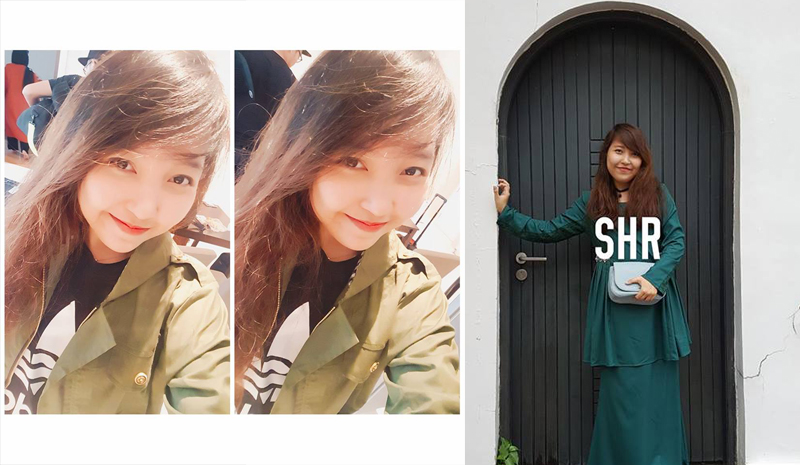 Shiles actively participates on Esports tournaments and also loves to interact with the community; chatting and singing with everyone on her favorite SEA Paladins discord channels. That's why it's not difficult to see why she is popular in the region.
Here's an excerpt from her interview courtesy of Elite GS, the local distributor for Paladins.
Please introduce yourself
A: You can call me Leen, and I'm from Singapore.

What's your IGN and what's the story behind it?
A: My IGN is "Shiles". The story behind it? Oh you don't want to know, it's not appropriate to say. (Laughs)

Which role is most comfortable to you?
A: Front-line. I used to play damage then I moved on to support but now I play front-line which is the role I'm most comfortable playing.

Who's your favorite champion?
A: Fernando. I have one favorite for each role, for tank I like Fernando, for support I like Ying, for damage I like Cassie and for flank, …I don't play a lot of flank champions to be honest.

What's the name of your team? And what's the story behind the name?
A: All Girls Team, but for this PGS it's very hard to get girls to join and so we had some boys in the mix and we had to change the name temporarily to SuperLUL, it was a last a minute decision to name the team that. In the morning before the tournament we didn't have time to think about what the name should be so we just went with SuperLUL, only because we couldn't call our team All Girls Team for that day.

How big is the chance of your team winning PGS this week?
A: It's hard for me to get girls to actually play, so for this week also the roster of our team might be different from the previous week, so every week it's going to be different members, so I'm not too sure how big is our chance on winning it, it's too early to tell, many good teams are joining, so.

What do you think about our SEA representative that went to Dreamhack?
A: I think they did great, despise it being very last minute and they didn't have that many chance to practice as a team, for me Mimzki did very well cause she couldn't practice that much, and because it wasn't their main roster so I think they did pretty well.

READ: Team Fear Us at Dreamhack Valencia: A Learning Experience

Have you ever played in other teams before this?
A: Yes, I was in some other teams before this with players from Philippines and the other countries.

What do you like about Paladins?
A: I like almost everything about the game. I don't usually play this type of game, Paladins was really new to me but I really got addicted to it the moment I started playing so then I played every day, and I also like to collect skins. We girls like to collect stuff.

What do you think of Singaporean Paladins community?
A: It's very hard to get a Singaporean player, the ones I know of is Muxt and also Cess, because they're very good players. The other Singaporean players are playing other games so I'm just hoping that in the future we will get more Singaporean players for Paladins.

Who is your favorite player or someone in this game that you look up?
A: I would say people that I look up to are the people that I play against in the game. I can't name one because really it's too many, but I can say for tank I like KingMoecchi because he's very strong, I wasn't really close with Moechhi before but I always thought he was a good front-liner. During the Dreamhack I really liked QGShasha, he played a really good Buck and even though I don't play flank champions, I'm amazed by his skills. For damage player, I really like Bugzy as well.

How do you balance your job and gaming?
A: It's difficult and stressful but I still have time for gaming. I do have friends who are also teachers like myself and they spend more time gaming than I do, I'm amazed at how they can manage that.

How many hours in a day/week do you spend gaming?
A: I play for a long time (Laughs) Usually more than 5 hours a day. I play even more during the weekend.

Your family and friends, do they see you as a gamer and what do they think about you being a pro gamer?
A: They don't really care. (Laugh) They do their own business, it's just a normal thing for them to see me playing games all day long, my family also play games but using consoles, even my dad used to play video games a lot. I don't call myself a pro gamer. (Laugh) I don't have that confidence yet.

If you were a champion in Paladins, who would you be?
A: I think Cassie. I love champions that use a bow. When they changed the bow to crossbow I thought well that's it, now I'm playing tanks.

Out of all the skins that you collect, which one is your favorite?
A: Oh that's a tough question. I really like Ying's Snapdragon cause it's red and Convention skin for Ying also. And the blue skin for Fernando 'cause I love blue so much, and Fernando's mastery skin.

Do you have any tips for girl gamers out there?
A: Build your confidence by playing the game a lot with friends who can help you, like in my case I play the game with many of the Indonesian players and they give me tips on how to play. And when people start shooting at you, don't panic, just keep shooting and try to stay calm, so really just build your confidence is the key in my opinion.