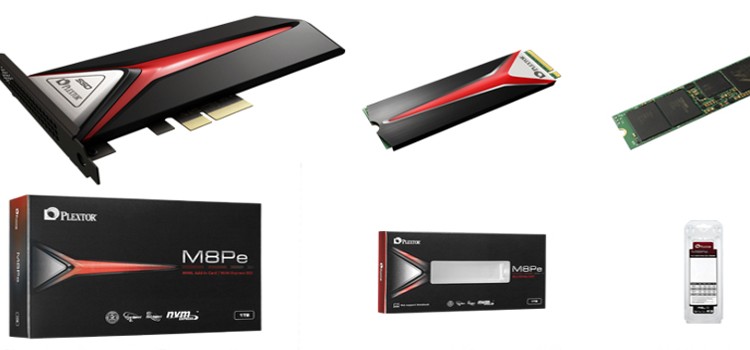 Plextor launched its new M8Pe line of SSDs, with an NVMe model which supports the PCIe Gen3 x4 interface.

Being a gamer today is not just about playing the latest AAA game or the biggest MOBA, it's also about building a mean gaming machine. Be it building a sleek and compact rig with a top of the line GPU, or a PC with water cooling and flashy LEDs, the satisfaction of building a new gaming rig can rival – or sometimes even surpass – the fun of actually playing one's favorite game.
Any decent gaming rig nowadays begs for an SSD for faster and more stable load times. Good thing that there are lots of SSDs to choose from, including the new M8Pe series from Plextor.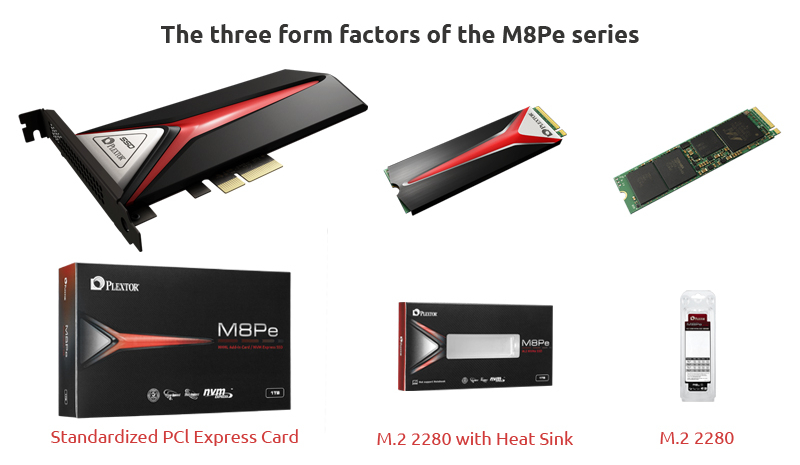 PLEXTOR, one of the world's leading brands in high-performance digital storage devices, is launching the M8Pe series, the latest high efficiency solid-state drive (SSD) built exclusively for gamers. The first PLEXTOR SSD to adopt the revolutionary NVMe PCIe Gen3 x4 interface, the M8Pe series offers outstanding continuous and random read/write speeds. First-rate components, professional heat sink design, coupled with LDPC correction technology, the M8Pe is capable of providing the most stable long-term performance. By satisfying the most stringent professional gaming requirements, the M8Pe offers unparalleled performance in terms of access speeds, creating the smoothest experience for gamers.

With NVMe, the M8Pe significantly reduces access latency to provide faster data transmission speeds. Combined with the new generation of PCIe Gen3 x4 high speed interface, the M8Pe can provide breakthrough performances with continuous sequential read/write speeds of 2500/1400 MB/s, and random read/write speeds of 280,000/240,000 IOPS. This allows players to easily satisfy complicated data access requirements of the latest games.

In order to provide the most reliable data read/write accuracy, the M8Pe is incorporated with the latest LDPC correction technology that uses more advanced error correction capabilities. M8Pe's system stability is also another important point of emphasis during product design. Equipped with the latest professional gaming grade high efficiency heat sinks, the M8PE is able to use air flow within its own chassis for rapid heat dissipation, preventing its components from overheating thereby extending the SSD's optimum operation effectiveness and service life.

The M8Pe is equipped with Marvell's latest controller chip, Toshiba's 15 nm MLC NAND Flash memory and PLEXTOR exclusive firmware technologies to satisfy user demands for read/write speeds, performance, stability, and long-term service life.
The M8Pe series is available now in two different connection standards including PCIe and M.2 2280, with capacities ranging from 128 GB up to 1TB. The drives of the M8Pe series have a guaranteed 2.4 million hour MTBF (mean time between failure), along with a 5-year warranty period.