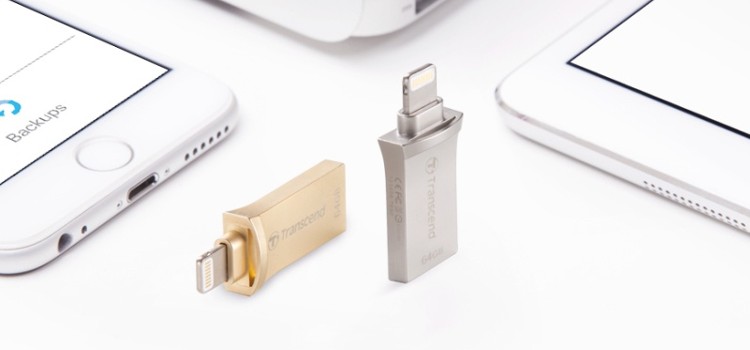 Here are some new tech product releases and news, featuring products and news from Kingmax, PNY, and Transcend.

There's always new tech news and products being released, and there seems to be no stopping them. Here are some news and newly-launched tech products for this week:
PNY's new BE-840 Power bank

PNY Technologies Inc. has launched the portable and compact BE-840 power bank, with high battery capacity that charges all your mobile gadgets in a flash. The BE-840 comes to the rescue with its whopping 10,000 mAh built-in battery that can charge your mobile phone several times over. Featuring world-class lithium-ion technology, the power bank is surprisingly lightweight and easy to tote. A multitude of safety features prevent overcharging and overheating, removing the anxiety of travelling with your favorite gadgets. Whether you're at the airport or in the great outdoors, the BE-840 is the perfect device to recharge the drained batteries of all mobile gadgets.

Transcend Launches Extra Slim Portable Hard Drive

Transcend has announced the launch of the StoreJet 25C3, an extra-slim portable hard drive with a luxury aluminum alloy housing. Featuring a slim and light design with a USB 3.0 interface for blazing-fast transfer rates, the StoreJet 25C3 portable hard drive perfectly integrates style and technology.

Transcend Elite is a proprietary application available for both Mac OS X and Windows to optimize data management. Users can download the software from Transcend's website for free. Transcend Elite's useful features include: backup and restore, data encryption, and Dropbox/Google Drive data synchronization.
Transcend's StoreJet 25C3 portable hard drive is offered in 1TB and 2TB capacities and backed by Transcend's Three-year Limited Warranty.

Transcend's Best Product Award Highlights of 2016

Transcend Information, Inc., is proud to present its best product award highlights in the year of 2016 from the prestigious UK's No.1 Digital Camera Magazine, Apple Mobile Poland, Good Design Award Japan, and APC Magazine Australia.

The following products have received the respective awards:

StoreJet 25M3: Hi-Speed, Military Grade Shock Resistant External Storage
JetDrive Go 500: The Storage Expansion Solution for Your iPhone, iPad and iPod
DrivePro 50 Car Video Recorder: Compact Dashcam for Ultimate Protection on the Road
SSD220S: Entry Level Solid-State Drive with Uncompromising Performance

AirQ Check Mobile Health Device (Air Quality Monitor) Leave TVOC with No Escape

People are paying increasing attention to their health and the intake of natural, toxin-free, organic food. To stay healthy, many people are willing to spend a little more on organic food. But in addition to healthy and safe food, breathing healthy air deserves our attention too. Harmful Total Volatile Organic Compounds (TVOC) lurks in every corner of our homes.

The "AirQ Check – TVOC Mobile Health Device" uses the latest MEMS semiconductor technology to ensure reliable test values. In addition to the international CE and FCC certifications, it has also been verified by the European Gases Laboratory. The AirQ Check can replace the human nose to assess air quality. In less than 30 seconds it can easily detect TVOC (volatile harmful gases), CO2 (carbon dioxide), temperature and humidity. Without advance charging, it's simply Plug and Play. It allows you to monitor the concentration of TVOC around you wherever you are and to replace products that emit high concentrations of VOCs. A big leap forward to a healthy and toxin-free life! The AirQ Check is now available in many countries. For local distributor information, please contact via mail: [email protected]

E-Blue E-Sports Stadium Makes Debut at Malaysia's CyberFusion 2016

E-Blue, a world-leading gaming environment solution provider, has been very aggressive in promoting its E-Sports Stadium aiming to provide an outstanding environment and platform for the competitive gamers to perform at their best. The company has taken the initiative to make its debut during CyberFusion 2016, Malaysia's annual LAN party event to introduce its E-Sports stadium to the participants.

E-Blue is ambitious at creating a groundbreaking gaming environment for gamers where they can play, train, participate in tournaments and perform at their best. Not only is E-Blue eSports stadium environment advanced, futuristic and cozy, E-Blue also has a comprehensive range of advanced gaming peripherals including chairs, desks, mechanical keyboards, mice, and headsets to crater to gamers.