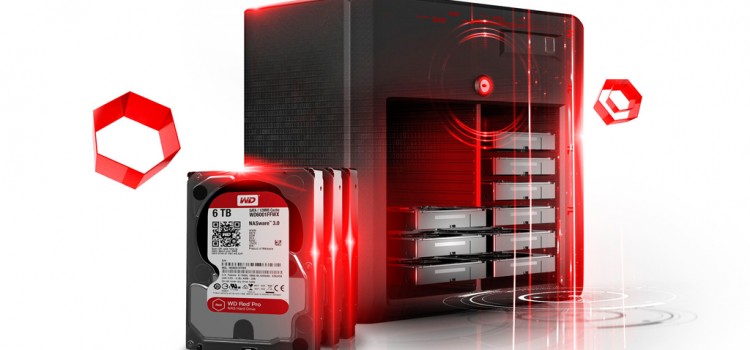 We're saving more and more data on our systems, be it for personal or business use. WD has been one of the big names...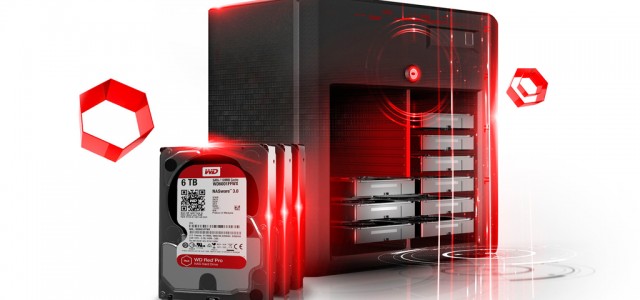 We're saving more and more data on our systems, be it for personal or business use. WD has been one of the big names in storage solutions, and this time around, is offering a feature-loaded storage device: the WD Red Pro in 6TB.
Sometimes, it's not enough to have just one reliable hard drive, especially if you run a small to medium business. CCTV footage, accounting, presentations, inventory spreadsheets; these are all data that can pile up in the long run, and every bit is important to archive and run a successful business. For people at home, there's always photos, movies, music, games; a lot of data that you want to keep.
When data storage is a concern, WD is there for a solution. Their Red line of storage drives now come in 6TB variants, and can also be expanded thanks to 16 bays. The WD Red Pro 6TB preserves your precious files and keeps them safe, thanks to the following features:
Up to 16 Bay Shock Protection –Equipped witha multi- axis shock sensor, the drive automatically detects subtle shock events and,along with dynamic fly height technology, adjusts each read-write function to compensate and protect the data, further protecting the drive in large 1- to 16-bay NAS environments.

NASware 3.0 –Exclusive advanced firmware enables seamless integration, robust data protection and optimal performance for systems operating in the demanding NAS environment.

Vibration Protection – Hardware vibration compensation technology monitors the drive to correct both linear and rotational vibration in real time, further increasing drive reliability and enabling high performance in higher vibration systems caused from drive to drive vibration as well as from the high speed fans used to cool the larger systems.

Longer Warranty Coverage–Complimenting WD Red drives at a 3-year limited warranty, WD Red Pro offers longer warranty coverage with a 5-year limited warranty.
The WD Red Pro is distributed by Iontech, Inc. and Ubertech Technologies, Inc. and comes in two variants in the Philippines. The 5TB variant (model# WD5001FFWX) retails for P14,200 while the 6TB variant (model# WD6001FFWX) retails for P15,800 at all affiliated retailers and resellers of Iontech and Ubertech nationwide.