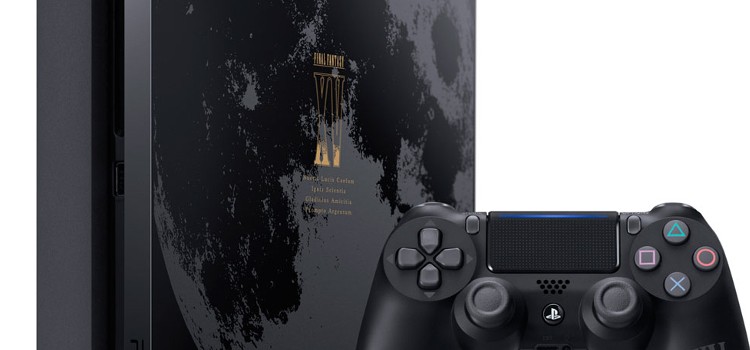 Sony will release the limited quantity Final Fantasy XV Luna Edition Playstation 4 "Slim" bundle this November.

The release of the highly anticipated Final Fantasy XV is upon us, and fans surely can't wait. Even gamers who are not regular players of the Final Fantasy series are getting interested. But if for some reason you do not have a current-gen console yet, Sony has just the thing for you with the limited quantity PlayStation 4 Final Fantasy XV Luna Edition.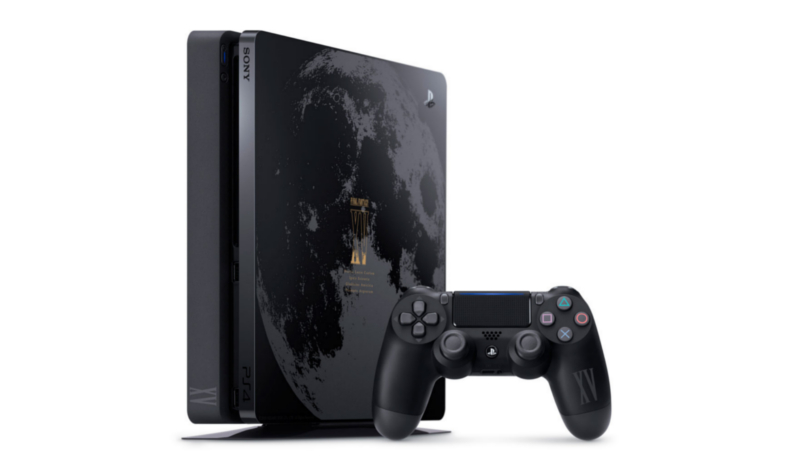 Sony Interactive Entertainment Hong Kong Limited Singapore Branch (SIES) announced a limited quantity PlayStation®4 FINAL FANTASY® XV LUNA EDITION set containing a special design for the new PlayStation 4 (PS4™) (CUH-2000 / 1TB) model and the PS4™ software FINAL FANTASY XV will be released on November 29, 2016 with a suggested retail price (SRP) of PHP 21,400.

With a unique moon design — which is a key motif of Final Fantasy XV — printed on the black underlying surface of the smaller and lighter PS4™ (CUH-2000 series), this beautifully designed PS4 will sport a slightly different look at different angles. The main logo of the game is also placed in the centre of the design, alongside the names of the 4 main characters printed in bright gold. Furthermore, the grip of the bundled new DUALSHOCK®4 wireless controller will have also have a royal grey logo. In its entirety, the design underlines the dignity and royalty of the Kingdom of Lucis, where the protagonist, Prince Noctis, hails from.

The FINAL FANTASY XV game software, which is also included in this set, will have an overwhelming worldview created with the fusion of reality and fantasy, as well as adopting for the first time in FINAL FANTASY series an "Open World" gameplay format. By introducing a highly action based battle system into the game, the player will further get immersed into this world and feel greater freedom and a sense of reality from the gaming experience.
The bundle contains the following:
・PlayStation®4 Console (HDD 1TB) x1 *Original Design
・DUALSHOCK®4) wireless controller x1 *Original Design
・PS4™ software FINAL FANTASY XV Blu-ray Disc™ Standard Version x1
・PS4™ Original Theme Product Code*2  x1
・Monaural Head Set x1
・Power Cord x1
・HDMI® Cable x1
・USB Cable x1
・ Printed Documents