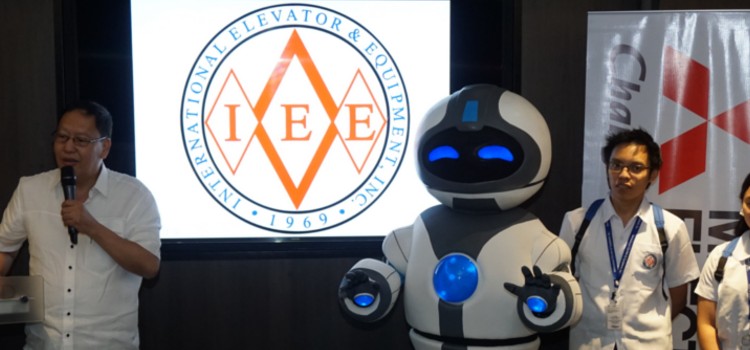 International Elevator & Equipment, Inc., a leading sales, installation, and maintenance company of elevators and escalators, holds their first media event at the Conrad...

Escalator etiquette is a trending topic today, with a major mall chain implementing the 'stand on the right, walk on the left' escalator scheme that is practiced in different countries throughout the world (such as Japan, Hong Kong, etc.). While quite a number of people are for this etiquette, adoption is still not widespread; a lot of folks still stand on both sides, leaving no room for walkers.
"Old habits die hard" as they say, so it'll take some time for this to be the norm. The next best thing to do is to start educating children on the said practice. And that is what the International Elevator & Equipment, Inc. (IEE) is doing now through a CSR campaign, which was one of the focal points of their first-ever media event at Conrad Manila last November 9.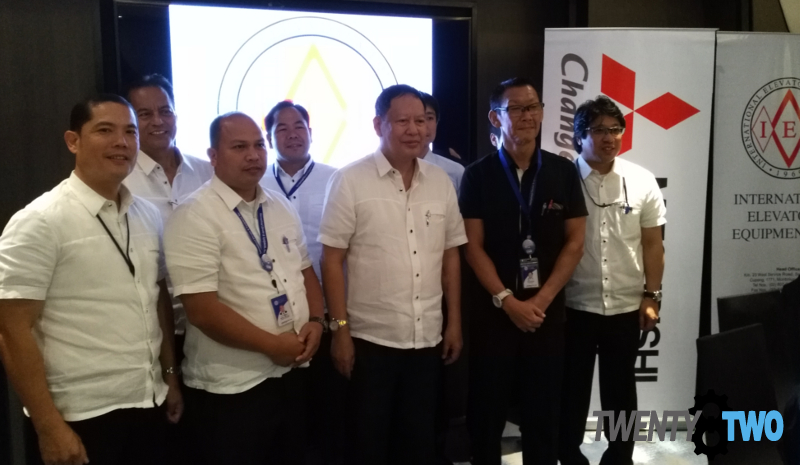 IEE Inc., which is a subsidiary of the Mitsubishi Electric Group, is a leading sales, installation, and maintenance company of elevators and escalators. Aside from these, they also offer products and services such as air conditioners, large-scale diesel generators, jet towel hand dryers, and factory automation services. Over the years, they've been involved in multiple large projects as the source/service provider of escalators and elevators; an example is the events venue itself, the Conrad Manila.
While they've been in the industry for almost 50 years, this is their first event with the media. The event highlighted their campaign aimed at schoolkids for proper elevator etiquette, with the help of their mascot "Miteku" (short for Midori Tekunoroji or "Green Technology"). Miteku even made an appearance during the event, along with John and Maria (Miteku's companions in the campaign).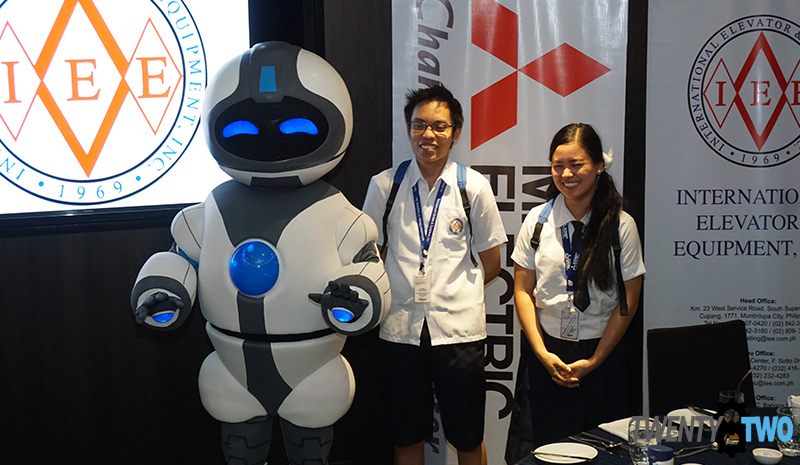 When asked about the advocacy, company Vice President, Melecio B. Vecencio, stated that following the prescribed escalator practice would aid greatly in speeding up travel in dense public places; which is a big help for those in a rush. As for safety, he assured that walking in an escalator is safe, provided that the walker hold the hand rail properly and refrain from running.
Along with this advocacy, they announced their commitment to innovation of their different product lines. Such innovations include a unique spiral escalator (the first of its kind), the Mr. Slim Series of split-type air conditioners (which are more efficient than typical window-type room air conditioners), the Jet Towel hand dryers (found throughout malls in the metro), among others.