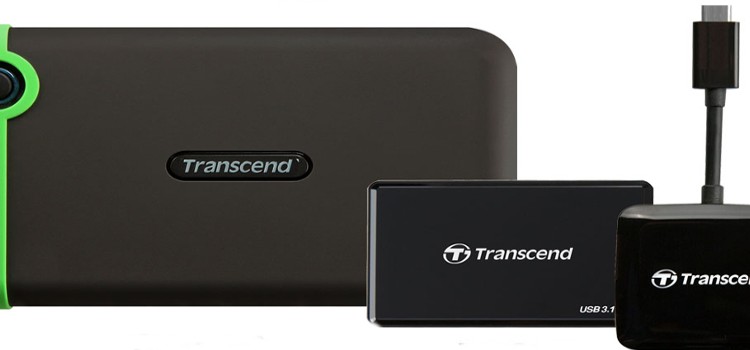 Transcend released a new product line consisting of USB flash drives, external hard drives, and card readers, all with USB Type-C connections.

Storage technology today advances at a rapid rate, with both internal and external drives reaching faster and faster read and write speeds. While internal storage products can take advantage of the quicker speeds with the equally fast M.2 or PCIe bus systems, external storage lags in speed due to the common connections (such as USB 3.0) not supporting the faster speeds that newer storage tech are capable of reaching. But with the spread of devices supporting USB Type-C, manufacturers such as Transcend are introducing USB Type-C external storage products. Transcend's new product line include USB flash drives, external hard drives, and card readers.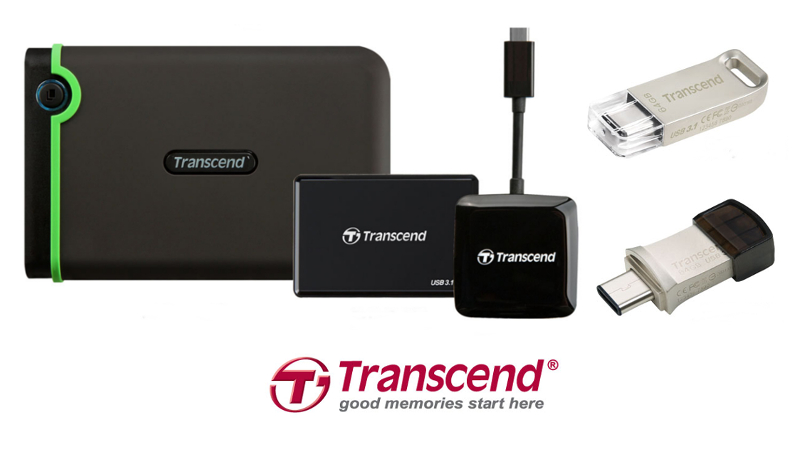 JetFlash 850S and JetFlash 890S USB Flash Drives: Superspeed, Lightweight Design and Dual Connector Model

Equipped with the latest USB 3.1 Type-C connector with USB OTG (On-The-Go) technology, Transcend's JetFlash 850S flash drive delivers transfer speeds of up to 130MB/s. The JetDrive 850S also features an ergonomic curved grip and a lightweight design. In addition, Transcend's JetFlash 890S is an OTG flash drive featuring dual connectors – a reversible USB Type-C connector and a standard USB 3.1 (Gen 1) Type-A connector – that is designed to transfer and back up files between the latest USB Type-C port equipped devices. Both USB flash drives use innovative COB (Chip on Board) technology and are assembled with a metallic casing, providing great dust and splash resistance.

StoreJet 25MC Hard Drive: Military-Grade Shock Resistance

The StoreJet 25MC hard drive comes with a reversible USB Type-C cable for next generation Type-C devices. The three-stage shock protection system meets U.S. military drop-test standards and offers superior protection for data stored on the StoreJet 25MC. By using the SuperSpeed USB 3.1 Gen 1 interface, the StoreJet 25MC allows users to enjoy ultra-fast file transfer rates.

RDC8K and RDC2K Card Readers: Compact Multifunctional Card Reader and OTG Smart Reader

For new computer platforms with a USB Type-C port, Transcend's 4-slot RDC8K card reader can support a wide variety of flash cards, including SD cards, microSD cards, CF cards, and Memory Stick (MS) flash cards. Equipped with a USB 3.1 Gen 1 interface, the RDC8K is an ideal choice for fast and efficient data transfer from a flash card to a laptop with USB Type-C ports. On the other hand, Transcend's RDC2K smart reader is an OTG card reader specifically designed for USB Type-C equipped Android smartphones and tablets. In addition to an SD card slot and a microSD card slot, the RDC2K has also a standard USB Type-A port that allows users to connect accessories such as USB flash drives, keyboards, or mice to their Android devices.
To optimize data management, Transcend offers a free download of its Transcend Elite app with features such as backup and restore and cloud backup. The JetFlash series are backed by Transcend's Limited Lifetime Warranty, while the StoreJet, RDC8K, and RCD2K are backed by a Three-year Limited Warranty.