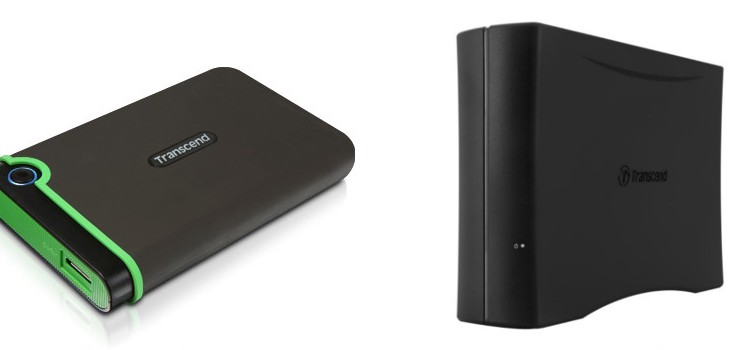 Transcend's StoreJet line, namely the 25MC and the Cloud 110, will help Chinese New Year celebrants keep their photos and videos safe.

The Chinese New Year is a fun and festive time for families and friends who celebrate this Chinese tradition. And since this gathering only happens once a year, it's important for pictures to be taken during the celebration. So families can keep shooting photos, Transcend has storage solutions for more space and for backing-up.
StoreJet 25MC – Share Memorable Moments with Your Loved Ones with a Peace of Mind

With the StoreJet 25MC, you can now go beyond the heights of what a photo album is capable of. Share not only high quality photos, but long hours of videos as well with your family and friends, distribute the StoreJet 25MC around without having to worry about someone accidentally dropped the drive during distribution – Transcend got you covered with its extremely reliable protection with 3-stage shock protection system that meets U.S. military drop-test standards that gives it an advantage over most traditional portable hard drives out there.

What's more, the StoreJet 25MC comes with a reversible USB Type-C cable for the next generation devices that also feature Type-C ports. It features the latest USB Type-C connector paired with SuperSpeed USB 3.0 interface that enables you to enjoy fast and hassle free data sharing experience. It is backwards compatible with USB 2.0 interface as well to ensure that no one is left out regardless of the age of their devices.

StoreJet Cloud 110 – Impress Your Friends with Your Personal Cloud Storage

If passing portable hard drive around isn't really your thing due to privacy and security reasons, here's the StoreJet Cloud 110 which you can share the captured moments with your family and friends through their smart phone and tablet using the intuitive StoreJet Cloud App, and of course, impresses them with your seemingly high-tech setup.

The StoreJet Cloud 110 is so easy to setup and you can basically get everything done in minutes compared to the hassle of traditional sharing schemes which could probably take ages if not done correctly. Powered by a Dual-Core ARM Cortex-A7 processor and Gigabit network that offers up to 110 MB/s transfer speed, the StoreJet Cloud 110 allows you to enjoy buttery smooth and uninterrupted conversation while browsing through your photos and videos – everything you need to have a perfect conversation with your family and friends.