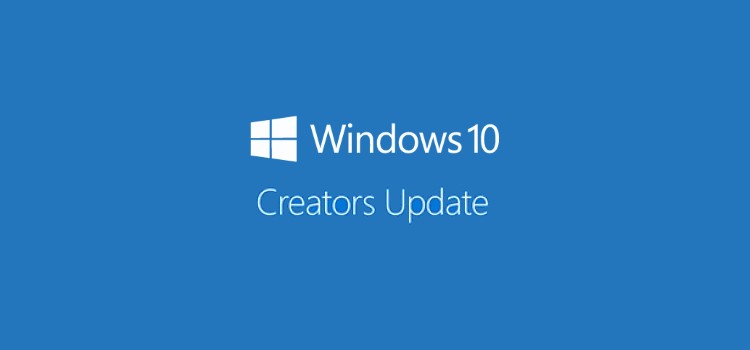 Microsoft recently announced that the Windows 10 Creators Update is now available in the Philippines. The Windows 10 Creators Update is the third major...

With the release of Windows 10, Microsoft has said that it will move away from their previous OS release schedule of a new Windows version every few years. Now they're continually updating Windows 10, with major updates every year. This year marks the release of the third major Windows 10 release, the Windows 10 Creators Update.
Microsoft recently announced that the Windows 10 Creators Update is now available in the Philippines. The Windows 10 Creators Update is the third major release for Windows 10. It features the next wave of innovation on the world's most widely used operating system for users.

3D for everyone

With the Creators Update, millions of Windows 10 users can now print, create and share in 3D, as well as get up close and personal with mixed reality.

The new Paint 3D app makes it simple to create 3D objects from scratch, easily changing colors, stamping textures, or turning a 2D picture into a 3D work of art.

In addition, the Remix3D.com community has also been busy connecting creators since October 2016, helping them find new ideas and providing instant access to a growing library of 3D objects to customize, edit, and share.

From 3D to mixed reality, the Windows 10 Creators Update will enable immersive experiences that blur the lines between physical and virtual worlds. Brands including HP, Dell, Lenovo, ASUS, and Acer will ship the first VR headsets capable of mixed reality with the Windows 10 Creators Update . These headsets will contain built-in sensors to enable inside-out, six-degrees of freedom, allowing for easy set up and free movement without the need for external markers or sensors in the wall. These devices will light up with new, immersive Windows Mixed Reality apps and experiences, which developers are creating on the recently available Windows Mixed Reality dev kits.

A faster, more secure way to browse

The Creators Update will also bring more extensions to Microsoft Edge, letting users easily add new functionality to what their browser can do. We are excited to offer new extensions with this update such as Ebates, Intel TrueKey, Read & Write, Ghostery, RoboForm, among others. It is also the only browser that can play Netflix content in 4K Ultra HD resolution, bringing the crispest, sharpest entertainment for Windows 10 users.

Comprehensive security for everything you do

The new Windows Defender Security Centercombines security and health options in one place so that it is easier for people to see and control Windows 10 device security and health options.

For enterprise customers, the Creators Update will continue to bring new tools and capabilities that help simplify IT – making it easier to better deploy, manage and support Windows 10 devices – and to help stomp security threats.

The best experience in 4K gaming and in-game broadcasting

The Windows 10 Creators Update makes it super easy for anyone to broadcast their gameplay on Windows 10 and Xbox One via the built-in Beam broadcasting technology. With Beam's sub-second latency, new experiences are possible such as the ability for viewers to influence the gameplay or interact with the stream while it's taking place.

Also built into the Windows 10 Creators Update is Game Mode, a new platform feature that dedicates more graphics and processor resources to your PC games. It works with almost any game, and provides on average more sustainable framerates for gamers.

The Creators Update will also enable user-generated tournaments through Arena on Xbox Live, so gamers can define the rules of competition, invite friends and track tournament progress seamlessly across devices.

The Creators Update can now be downloaded and installed via Windows Update.

For more information and details on the Windows 10 Creators Update's most exciting must-have features, please visit: http://www.windows.com.