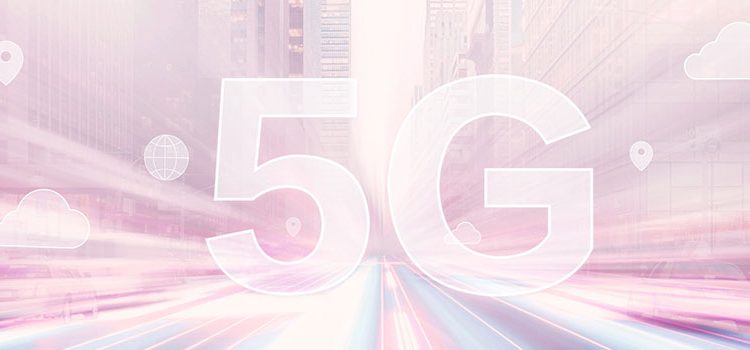 Here are some benefits to being 5G ready and Huawei's nova 7 SE 5G is the perfect entry into faster connectivity.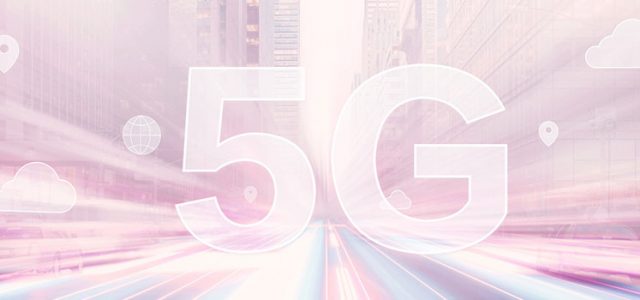 So you have heard about 5G, but why exactly are we rushing into buying a 5G smartphone when the 5G era seems some time away? Well, the 5G era is coming faster than you would
expect. The Philippines and Thailand have already launched 5G commercial coverage in certain areas this March, while Malaysia is expected to enjoy the start of 5G services in the third quarter of 2020.
And with the launch of the mid-range HUAWEI nova 7 SE 5G smartphone, this is the best time for you to choose a new 5G smartphone rather than other 4G models, or you might just have to wait for one more year if you decide to spend your budget on a shiny new 4G phone instead.
Following the previous launch of Huawei's 5G smartphones – HUAWEI Mate 30 Series, HUAWEI P40 Series and HUAWEI Mate Xs – you can now enter the 5G era with the latest HUAWEI nova
7 SE 5G. Here's why:
Experience mobile performance like never before, game like the pros do
The HUAWEI nova 7 SE 5G is equipped with the robust Kirin 985 and Kirin 820 chipset respectively. Manufactured with an industry-leading process and integrating the processor and 5G baseband into a single chip, the Kirin chipset enables the devices stay connected without any compromise to connection speed and quality.
For all the avid mobile gamers out there, rest assured that you will be gaming in the best of resolutions and lowest of latencies, which will allow you to take your game to the next level. The graphic processing unit (GPU) used in HUAWEI nova 7 SE 5G offers excellent image processing that accommodates large 3D games, enabling high picture quality and a smooth gaming experience.
Share the best moments of your life with near-perfect still images
With 5G-enabled HUAWEI nova 7 SE 5G, you'll be able to quickly upload, transfer and share the best captions. Portraits, landscapes, low-light, you name it, the series' 64MP AI quad allows you to capture the most special moments of your life.
What about selfies, you might ask. The HUAWEI nova 7 SE 5G 16MP front camera allow for high definition shooting. Operating alongside the AI beautification support, the selfie camera is capable of creating selfies with bokeh and special glare effects.
The HUAWEI nova 7 SE 5G also boasts an amazing technology called the Super Night Selfie 2.0 – a great tool for capturing portraits and landscapes in a low light setting. The technology can produce enhanced yet authentic selfies through brightening skin tone and optimising skin textures. It is also capable of enhancing details in a dark area, while ensuring that the bright area is not overexposed. Working together with the BM3D noise reduction, the Super Night Selfie 3.0 is able to capture dark scenes with less noise and a clearer background.
Make videos like never before
The HUAWEI nova 7 SE 5G's main camera supports 4K videos, allowing you to be the movie director you always wanted to be. Also, with the help of Huawei's dual domain noise reduction technology, the main camera offers precise noise reduction for videos taken in low-light conditions, turning them into clear videos with crisp details.
Aside from the stunning resolutions and sharp video quality you get from the HUAWEI nova 7 SE 5G cameras, enjoy a double-painted panorama and close-up at the same time with the DUAL-VIEW Video Mode. You may capture the touching moment of yourself receiving a gift from your loved one with the front camera, while appreciating the reaction from him/her with the back camera.
Immerse yourself in Huawei's ecosystem of speed and connectivity
Imagine a world where all cutting-edge technologies are connected in an all-scenario ecosystem, using the speed of 5G network – this is what Huawei has to offer. Access multiple devices with a single HUAWEI ID and stay connected to your work, your games as well as your online content all at the same time. In a world filled with information, use Huawei Share to sync all your files seamlessly between your Huawei devices. Documents, images, videos, clipboards, you name it!
Be part of the journey with the 5G experts
Huawei aims to bring digital to every person, home and organisation for a fully connected, intelligent world. As the only company in the world that has mastered the 5G end-to-end solutions, including 5G foundational technology, 5G network equipment, 5G chips and 5G terminals, the HUAWEI nova 7 SE is a superior 5G mobile phone. Previously having launched
the HUAWEI Mate 30 Series, HUAWEI P40 Series and HUAWEI Mate Xs, Huawei is dedicated in pursuing the perfection of 5G technology for its consumers. Whether it comes to the type of chipset being used or the form of operating systems used, you can't find a better 5G provider than Huawei.
5G Coming Very Soon in the Philippines
5G is coming soon in the Philippines on the second half of the year (2020). There is no need for users to change their contact numbers/SIM cards to upgrade their networks to 5G. But they have to upgrade to 5G enabled-smartphone first.
HUAWEI nova 7 SE 5G is the first 5G smartphone for the youth. Providing the best and next- generation experience, consumers can enjoy lag free gaming with HUAWEI nova 7 SE 5G. This is the real 5G smartphone with dedicated Kirin 820 5G AI Chipset that will deliver highest speed once you upgraded to 5G network.
For more information about the two devices, please check them out on the official HUAWEI nova 7 SE 5G website.