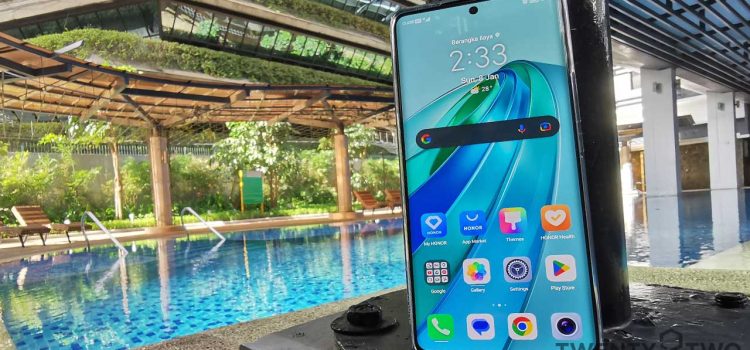 We take a look at the HONOR X9a 5G and see if this midrange smartphone can punch above its weight class with its premium...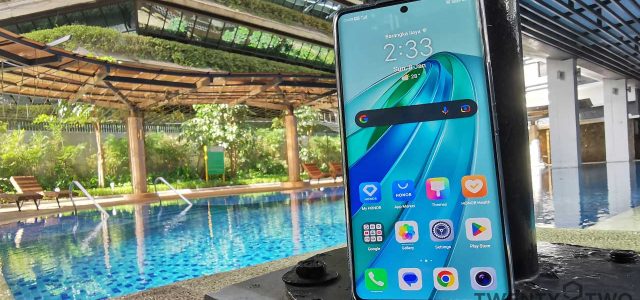 The smartphone market is more cutthroat than ever and the demand for having a device that checks as many boxes as possible without getting into flagship class pricepoints is very evident in the entry-level category of devices but more so in the midrange slot. To stay relevant and deliver devices that punch above their weight class while keeping consumer costs within range can be a pretty tall order, and the HONOR X9a 5G is one such contender.
The latest offering in HONOR's X-series of smartphones, the HONOR X9a 5G brings a touch of premium to the midrange pricepoint with its unique selling point: the Curved OLED display that seems to be made out of a glass material so strong, it can crack nuts, be dropped from more than a meter off the ground screen-first and still deliver a visually pleasing user experience.
From here on out, keep in mind the keywords of this device: affordable premium experience. We'll see how that is true with the features of the HONOR X9a 5G and how it performs in stress tests and real-world usage, with a slight emphasis on gaming.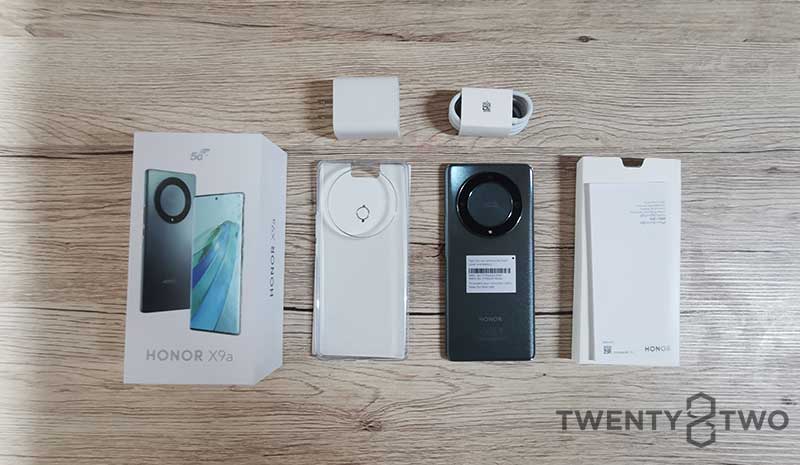 HONOR X9a 5G Specs
6.67 inch AMOLED Curved Screen
120Hz refresh rate
1080 x 2400 pixel resolution 20:9 screen ratio
89.9% screen-to-body ratio
Qualcomm Snapdragon 695 5G chipset
Octa-core (2×2.2 GHz Kryo 660 Gold & 6×1.7 GHz Kryo 660 Silver)
Adreno 619 GPU
8GB RAM
256GB non-expandable storage
64 MP, f/1.8, (wide), PDAF + 5 MP, f/2.2, (ultrawide) + 2 MP, f/2.4, (macro) triple camera
16 MP, f/2.5, (wide)
5.1, A2DP, LE, aptX HD Bluetooth connectivity
Fingerprint sensor under the display
Li-Po 5100 mAh battery
40W wired charging
Design Language
The HONOR X9a 5G took a lot of cues from the HONOR Magic4 Pro, the brand's flagship smartphone offering. It's sleek, features a curved screen, and has the Matrix Star Ring rear camera layout. However, the HONOR X9a 5G features a reinforced glass panel that can withstand falls from around five feet and has been used to crack the shells of nuts and pulverize softer fruits and vegetables shown in videos as part of the brand's marketing campaign to highlight its strength. We made a teaser video here.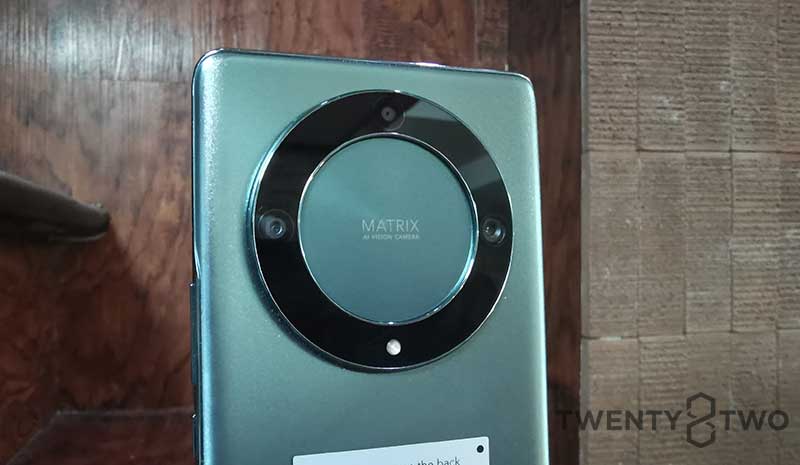 We partook in this challenge and dropped the phone multiple times on different surfaces, including rougher and harder clay tiles. The phone passed the test with flying colors, with only the screen protector showing bits of scuffing as a consequence of dropping it on a rough floor with a lot of tiny sharp stones.
What surprised us is how thin the phone is. Right out of the box, the phone feels fragile, until you remember that the screen is extra tough. Most people will enjoy the sleek lines and how thin the phone feels in the hand but since this is the thinnest phone we've used up until now, there was a bit of a learning curve when handling the phone. The HONOR X9a 5G comes with its own silicone phone case, however, we found that due to the placement of the volume rocker and the power buttons, it's easy to turn it on when shuffling it back into your pocket.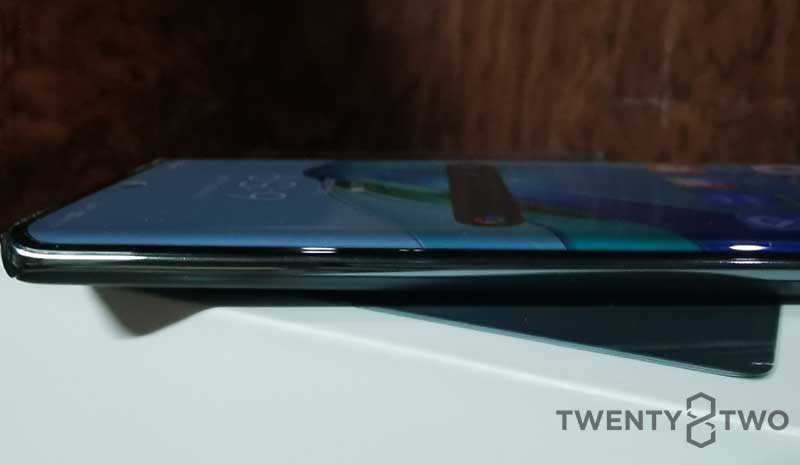 With all the physical buttons off to the right side of the phone, the left side is left bare. The SIM tray is located at the bottom of the device along with the speaker, microphone, and USB C port. As mentioned in the spec sheet, the HONOR X9a 5G has no microSD slot for expanding your memory, which pairs with the absence of a 3.5mm audio jack. A lot of high-end smartphones already do away with a headphone jack, and this device highlights its "affordable premium" mantra by relying on Bluetooth connectivity for your peripherals. The absence of expandable memory is a little concerning for midrange users, however, as most still rely on their phone being an all-in-one device, especially for video and photo storage.
Display
Curved Screen toughness aside, the phone delivers up to 800 nits of brightness at its maximum setting on the slider, which is more than enough to combat the glare of the morning sun when using the phone outdoors. It can be a little too much when you spend most of the time using the phone indoors however, and more so when you're watching videos on the device at night with the room's lights off.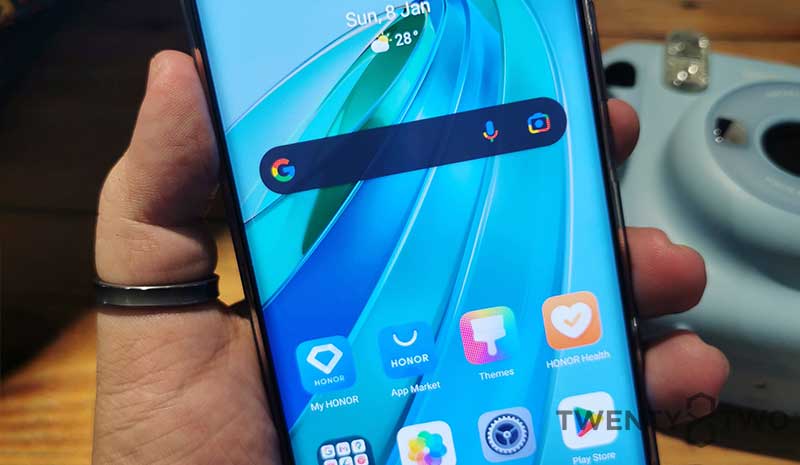 The Curved Screen experience truly separates the HONOR X9a 5G from the rest of the midrange pack and reinforces their commitment to upping the user experience of a midrange device. Movies and videos in full screen are great to watch as the colors coming from its AMOLED display really pack a punch, and combined with a 120Hz refresh rate and a touch sampling rate of 300Hz, makes for a very responsive and smooth experience for your eyes and fingers.
Performance
Running on an Snapdragon 695 5G processor and 8GB RAM makes things buttery smooth and satisfyingly snappy on the HONOR X9a 5G. Things just slide across the screen, and apps are quick to open and load. It really feels like a premium-priced smartphone when you're using it, and for us, that is always a big plus for phones at this pricepoint.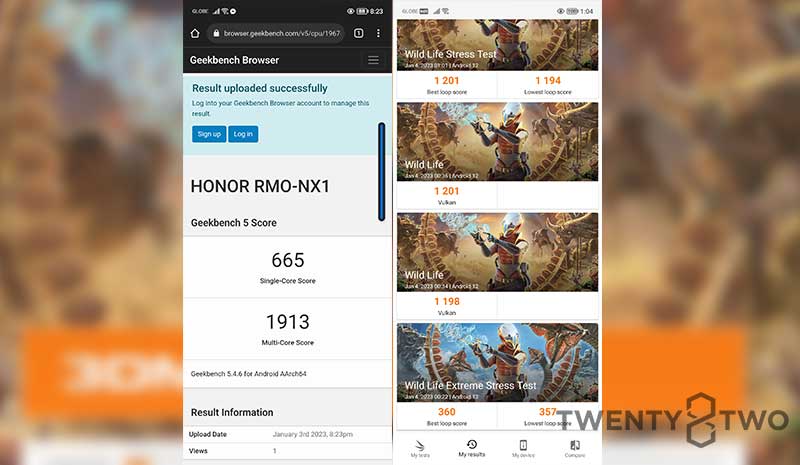 When it comes to gaming, the device gets a pass. Don't expect to run Genshin Impact on max settings at 60fps on this phone, however. On low settings, the phone runs well for this particular game, but further tweaking is needed to maximize the gaming experience you can get from the phone.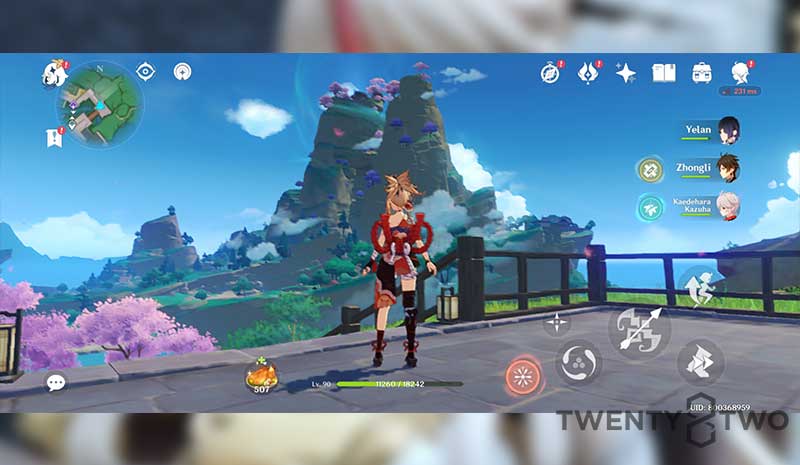 When comparing it to flagship phones, the HONOR X9a 5G struggles on the gaming side of things, but on its own, it performs well enough. It does tend to run warm when subjected to long gaming sessions, and this is where the thinness of the device works against it because it can get a bit awkward when holding it in landscape orientation as it doesn't fill your hands as much compared to a slightly thicker phone.
Camera
The HONOR X9a 5G has a triple rear camera system, with the 64MP main shooter pulling most of the weight. Under well-light conditions, the phone delivers great shots. Colors are well-balanced in our experience, and ultra-wide panorama shots come out really well without making the sides warped. Presented as-is, photos from the rear camera system are great, but noise and loss of quality quickly set in once you zoom in.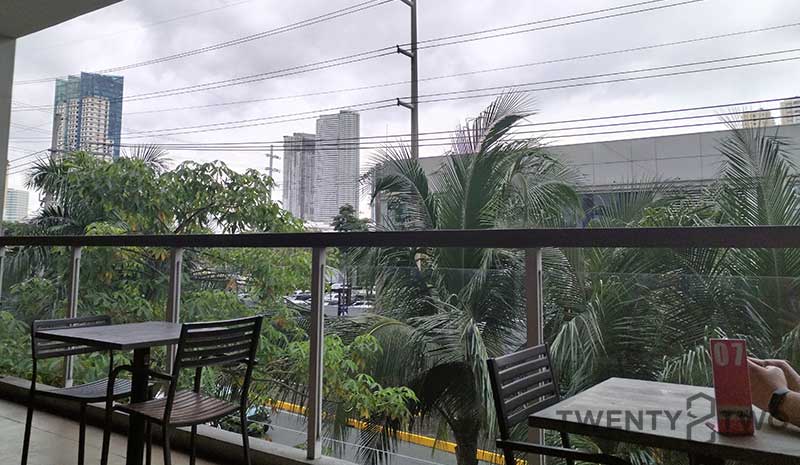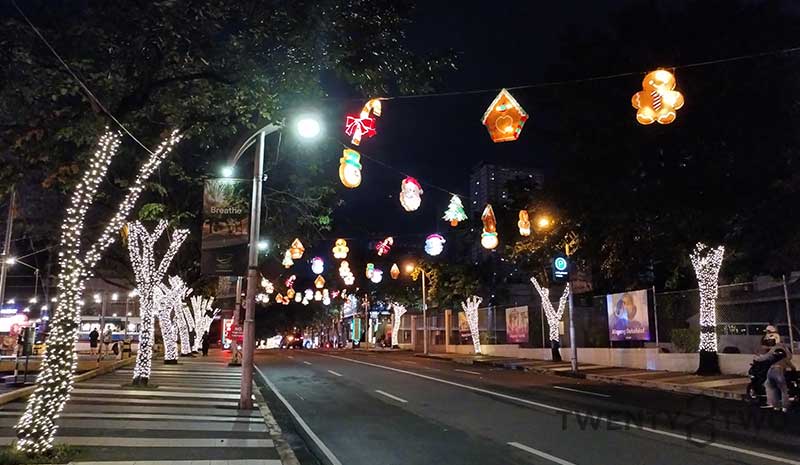 Night shots with the phone come out well, especially when there are adequate amounts of artificial light. Quick auto-shooting at social events or even when going on walks is great on this device, but again detail loss will be evident once you start pinch-zooming.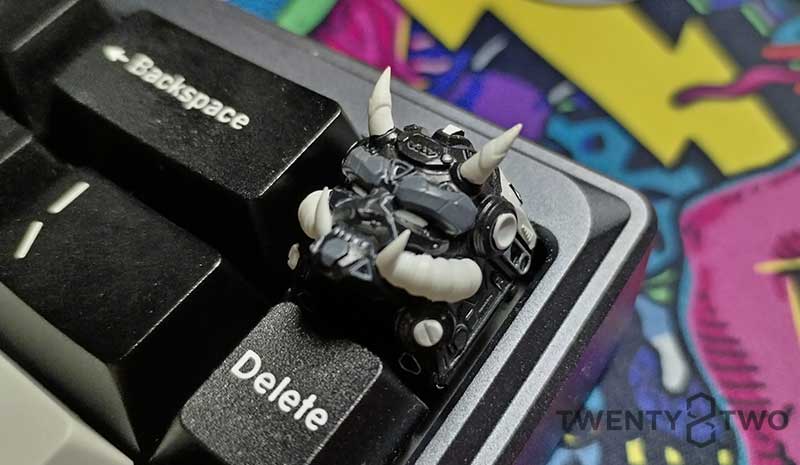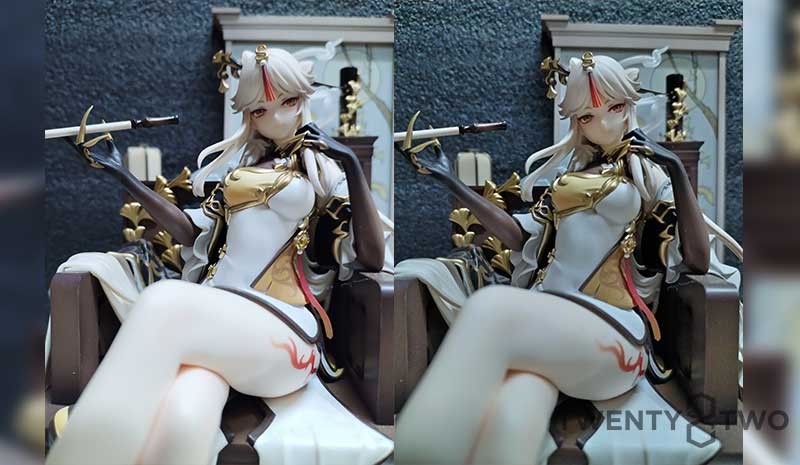 The 2MP macro lens works well but again if you just plan on posting on social media. Don't expect poster-sized printouts of your shots when working with this phone's camera. We also noticed that shots under bright artificial light can tend to get washed out on auto despite HDR being enabled. You will need to tweak your settings to get the most out of the device's back cameras.
When it comes to the front camera, the HONOR X9a 5G produces decent selfies in well-lit conditions. Once the light sources dim, however, image noise and loss of fidelity are apparent, even when the device digitally enhances your selfie post-shot. All in all, this smartphone is still in the midrange class, so there isn't much room for high expectations, but for what it delivers, feel free to be the designated photographer when you go out with your friends or family and never feel anxious about how photos will look.
Software and UI
Running Magic UI 6.1 on top of Android 12, customizing the HONOR X9a 5G out of the box is easy. You can choose to uninstall all the preloaded apps it comes with out of the box, set color temperatures for your screen, enable a dark mode for overall user experience and the phone even lets you know what apps will allow it to enable dark mode without tweaking the actual app.
The device also supports multi window in two different formats: a floating windowed experience where the current app is shown in a window you can move around, and the split screen mode where the whole screen is split down the middle to accommodate two apps running at the same time. Not all apps can support this but those that can run great on the phone with no outright issues.
Battery
With a whopping 5,100mAh battery built into the device, the HONOR X9a 5G can last you all day. During the day, social media apps, messaging apps, accessing Google Drive to upload and download files, as well as around two hours of gaming were done without the aid of WiFi and the phone at around 30% of the charge, which gave us ample use time at night. Smartphones nowadays tend to sport bigger battery capacities across all price points, and this is always a welcome feature when more and more people use their phones for more than just browsing and gaming.
As a final test, we took the phone to a mall event, took a few videos, and edited it during the ride back home. Editing time took around two hours and produced a one-minute highlights video complete with text and audio here. After a final render and uploading, we found that the HONOR X9a 5G still had around 60% of juice left in the tank, and never did we think about plugging it onto a power bank.
Conclusion
The HONOR X9a 5G looks premium, feels premium, and performs admirably thanks to its combination of features. Despite the seeming fragility of the device, the phone feels solid in the hand and thanks to the reinforced Curved Screen display, can take a few falls to its face and still keep on going. Interface with the phone feels smooth and snappy, and it's large enough to make viewing experiences amazing but thanks to the slim profile, doesn't feel like its size. It takes great photos and decent video with what it has, and gaming on it is generally okay.
Retailing at Php 16,990, the phone is firmly within the midrange category but does it keep true to "affordable premium" and does it punch above its weight class? The answer is yes, but with certain caveats. This phone ticks all the checkboxes for sure, and elevates it to a premium level thanks to its curved OLED screen and slimness.
It falls a little short in being an all-in-one device, however, especially when you are looking for high-quality photos and videos. But for something very surface level, then yes, the HONOR X9a 5G certainly earns its spot as a midrange phone worthy of a closer look.
The HONOR X9a 5G is now available in partner retailer stores and online via HONOR's Lazada store. For more information, check out the official Facebook page, Instagram, and TikTok.