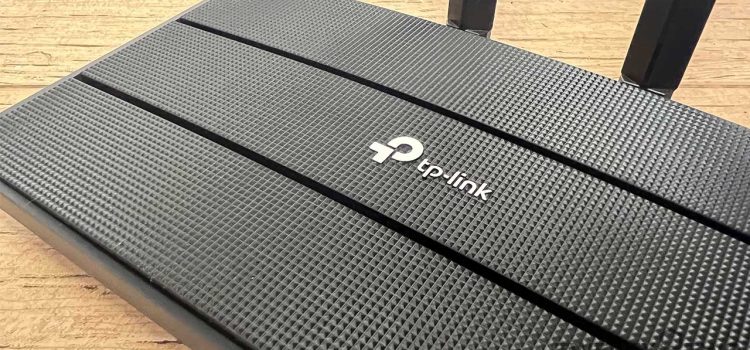 The new TP-Link Archer AX12 router offers WiFi 6 connectivity that's great for most homes. We offer our first impressions of the product.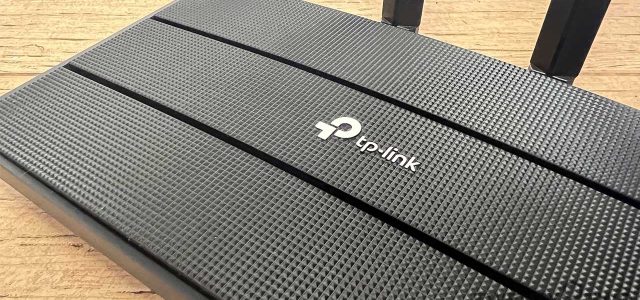 The TP-Link Archer AX12 AX1500 Next-Gen Wi-Fi 6 Router is the latest in the brand's line of Wi-Fi 6-ready devices. With faster top speeds and connections that can handle more devices at once, Wi-Fi 6 isn't just for early adopters anymore thanks to TP-Link's budget-friendly device.

Today, Wi-Fi routers come in many shapes and sizes. Lately, spider-like routers have become mainstream, as well as the emergence of mesh technology to not only increase coverage but also help stabilize the Wi-Fi signal at home.
Out of the box
The packaging of the Archer AX12 is quite bulky, but the good news is that it is made of recyclable materials. For those with cats at home, this can be a great new box for them to play with and destroy (eventually).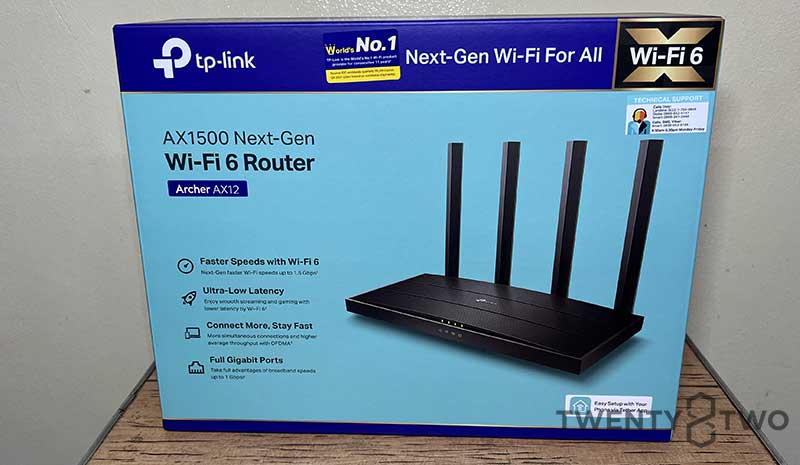 According to TP-Link, the Archer AX12 can cover an area of ​​​​140 square meters. We tested this in a decent-sized house and can confirm that it covers 2-3 rooms which is around that size. It also supports 60 devices and enables high-speed wired connections between 600 and 800 Mbit/s. More about this in the detailed review coming out soon.
Surprisingly, this router supports wireless meshing with other TP-Link devices, but unfortunately, we do not have another TP-Link router with the same class for us to test and what will be in terms of bandwidth distribution experience around the premises.
Initial thoughts on the TP-Link Archer AX12 router
When it comes to the physical product itself, the Archer AX12 is a rectangular block with four antennae. If you're looking for a spider-like router, this is not the device for you.

While it does take up quite a bit of space, the router comes with an RJ45 patch cable and can take a CAT5E connection. For power, a 12V 1.5A port connects the device to your outlet via a power brick that comes together with the device. When it comes to set up, you just need a corner area of a table to place it on, or you can mount it on a wall via screws and keep it out of the way; just make sure the antennae are angled up so it can lay flat against the wall and out of sight.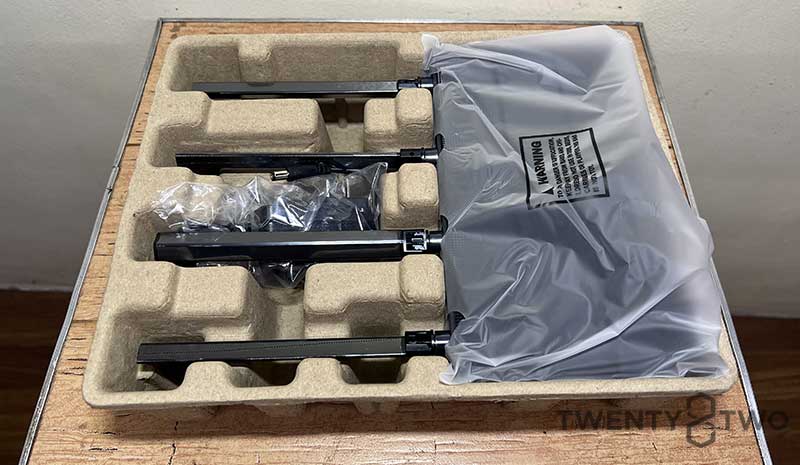 For the AX12 antennae themselves, the swivel joint is movable/rotatable in order for you to adjust the orientation. In my opinion, it's built solid and it's a good sign that it doesn't move at all with time however, it is not removable.
Next are the ethernet ports. TP-Link nicely compartmentalizes the Gigabit Ethernet port interface, allowing you to plug in another cable without moving other currently connected ports which may result in connectivity loss.
When it comes to initial set-up, TP-Link makes it easy for non-techies to get the device going via their companion app that you will need to download. There's no need to plug the cable into your PC and configure it from there. The app is all you need to set your preferences. 

We will be giving the TP-Link Archer AX12 a more focused look and testing out its features in the next few weeks for a more in-depth review. Stay tuned!
For more information on the TP-Link Archer AX12 and other TP-Link products, you may check out their website and official Facebook page.