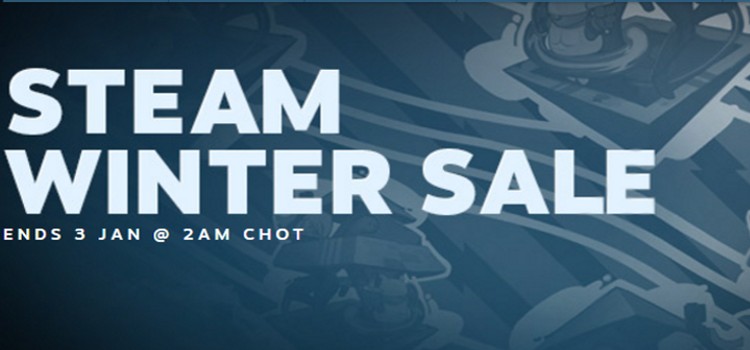 Here are some more of our picks for this year's Steam Winter Sale, from open-world games to more story-driven titles, one of these games...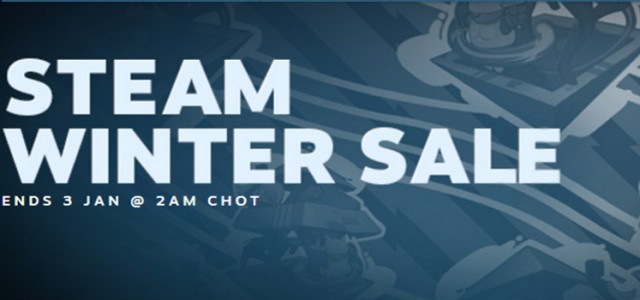 Christmas day has already passed, but the holiday spirit is still with most everyone. Christmas décor can still be found all over, and the Steam Winter Sale is still up. As it runs until January 4, those lucky enough to have received some extra cash last 25th (or for those with a bit of dough from their Christmas bonus on hand) can still buy from a selection of games on sale.
As gift-giving is done for most people, it's the perfect time to treat yourself to a game or two. So here are some more of our picks from this holiday's Steam sale.
1. Grand Theft Auto V
On Sale For: P999.50
Discount: 50%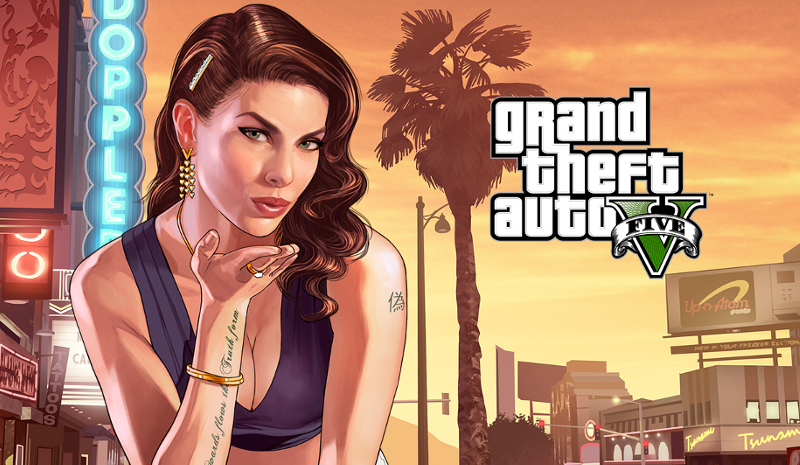 Ah the Grand Theft Auto series, everyone's favorite car-stealing, pedestrian-killing, and all-around crime simulator. Most of us surely have killed a fair share of Mafiosi at Liberty City, or had a gunfight during a coke deal at Vice City (to the ire of our parents most likely). Fond memories for sure, but if you're looking to have another go at Grand Theft Auto, then GTA V is the best bet.
It currently offers the largest open-world map in the series, along with the increased immersion offered by the first-person mode. The game's story has also been praised as one of the series' best, but if you're not that big a fan of GTA missions, you'll be glad to know that the whole map is unlocked at the start of the game. And if single-player gets boring, GTA Online is sure to give hours upon hours of gameplay.
2. The Witcher 3: The Wild Hunt – Game of the Year Edition
On Sale For: P1019.40
Discount: 40%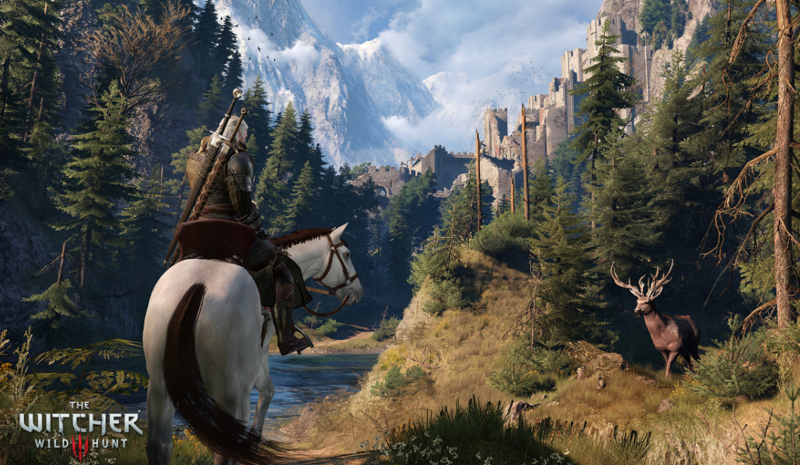 For RPG fans, the Witcher series offers one of the most interesting game worlds and lore. While the first two titles of the series are great games with engaging plots, they can often feel quite linear. Not with The Witcher 3 though, as it's an open-world game; and one of the most praised fantasy open-world games at that.
The Witcher 3's game world is full of dynamic side-quests that complement the game's main quest. Combat has also been improved compared to the previous titles more clunky gameplay. And best of all, The Witcher 3 is one of the prettiest games on PC, and the best game to show off your gaming PCs capabilities; it's still the number one game used for gaming benchmarks.
3. Middle-earth: Shadow of Mordor
On Sale For: P249.97
Discount: 50%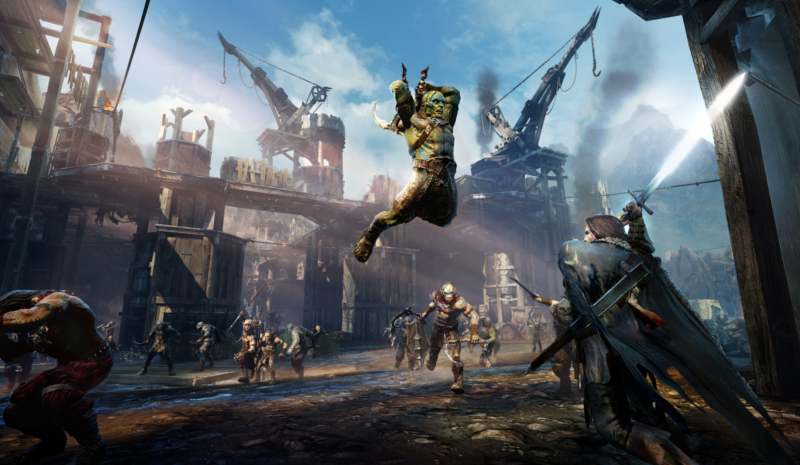 Another fantasy open-world game, Middle-earth: Shadow of Mordor is set in between J.R.R. Tolkien's The Hobbit and Lord of the Rings. The player controls Talion, a ranger killed by Sauron's forces, though his spirit is merged with an elven wraith Celebrimbor. Together, they head to Mordor to seek revenge.
Games based on movies or books are often not that great, though Shadow of Mordor is an exception, thanks to the Nemesis System. The system generates Uruk enemies that are unique with each playthrough, these enemies each have their own personality, and will drop runes when defeated. This spices up gameplay, along with making for a more dynamic playthrough of the game.
4. The Walking Dead (Telltale Games)
On Sale For: P157.48
Discount: 75%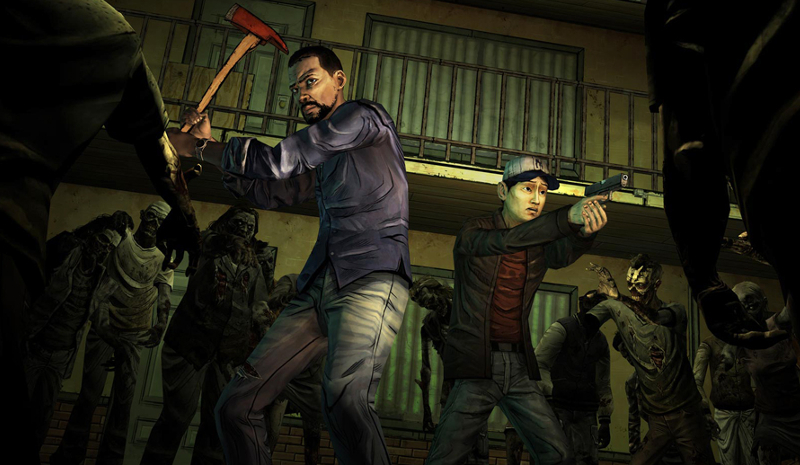 The first three games mentioned are all open-world games, but this game is far from it. Telltale Games' The Walking Dead is more akin to a point-and-click or a more interactive visual novel. The Walking Dead follows the protagonist, Lee Everett, as he tries to survive the zombie apocalypse with Clementine, an eight-year old she saved during the opening part of the game.
If you're looking for a great gameplay experience, The Walking Dead is not exactly for you, as its strengths lies on the choices that you make for Lee that will affect how the story goes. The game's plot is the real highlight, offering drama and tension that can rival the high points of the Walking Dead TV series.
The second season is also on sale for the same price, which is a must-buy if you liked the first season.
5. Rocket League
On Sale For: P299.97
Discount: 40%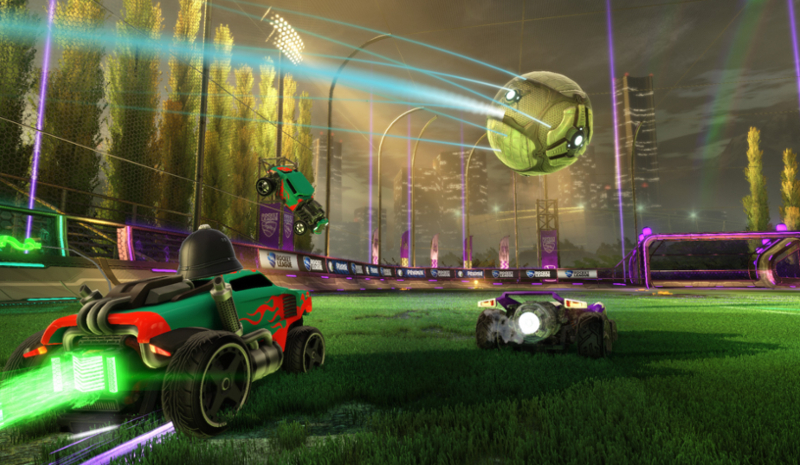 If you're an Overwatch player, then you've likely played Lucioball. Rocket League is likely the inspiration for Lucioball, but its much much crazier. For those unfamiliar, Rocket League is like football, but with rocket-powered cars. Yes it's a ridiculous concept, but it's ridiculously fun.
The game itself is quick to pick-up-and-play, and while gameplay is simple, it has some depth to it. Couple this depth with having fast five minute matches, and you have quite an addicting game on your hands. A word of warning though, like a lot of multiplayer games, Rocket League's community can be toxic, but experienced gamers are sure to expect such.