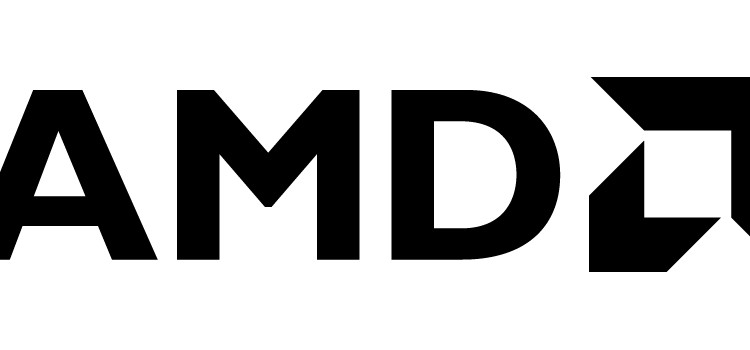 AMD has announced the Radeon FreeSync™ 2 technology, which enables qualifying monitors to display HDR content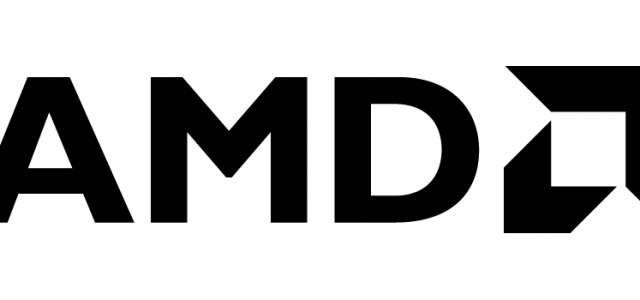 High Dynamic Range, or HDR, often refers to the photography technique which reproduces a greater dynamic range of light that is comparable to what the human eye can see. Though HDR is not just limited for photography and videography, game developers and gaming manufactures have embraced HDR. AMD for example, has announced their Radeon FreeSync 2, which enables equipped monitors to display HDR content.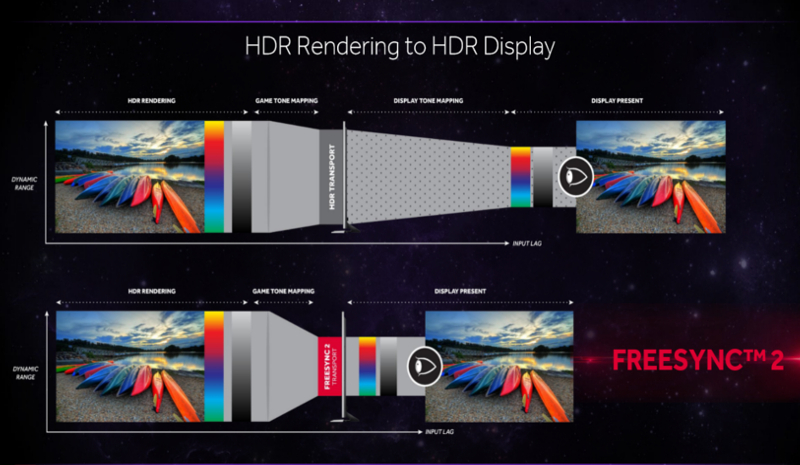 AMD has announced the Radeon FreeSync™ 2 technology, the next major milestone in delivering smooth gameplay and advanced pixel integrity to gamers, with planned availability to consumers in the 1st half of 2017.

Qualifying FreeSync™ 2 monitors will harness low-latency, high-brightness pixels, excellent black levels, and a wide color gamut to display High Dynamic Range (HDR) content.  In addition, all FreeSync™ 2 monitors will have support for Low Framerate Compensation (LFC). With Radeon FreeSync™ 2 technology, gamers can enjoy a complete plug-and-play HDR gaming experience, avoiding the need to tweak settings in software or on the monitor.

Current HDR transport formats were designed primarily for movie content displayed on televisions with tone mapping handled by the displays, often leading to higher-than-acceptable latency for PC gaming. AMD's new API for FreeSync™ 2 offers a lower-latency alternative that shifts the workload to the powerful pipeline of a Radeon™ GPU, allowing the game to tone map directly to the display's target luminance, contrast, and color space. Radeon FreeSync™ 2 technology offers over 2x the brightness and color volume over sRGB.

FreeSync™ and FreeSync 2 technologies will co-exist to offer a wide variety of advanced displays to gamers. All FreeSync-compatible Radeon™ GPUs will support FreeSync™ 2 technology, including the Radeon™ RX series GPUs based on the Polaris architecture which also supports DisplayPort HBR3 and enables UltraHD resolution beyond 60Hz. Multiple display vendors are actively evaluating several upcoming products for FreeSync™ 2 qualification.