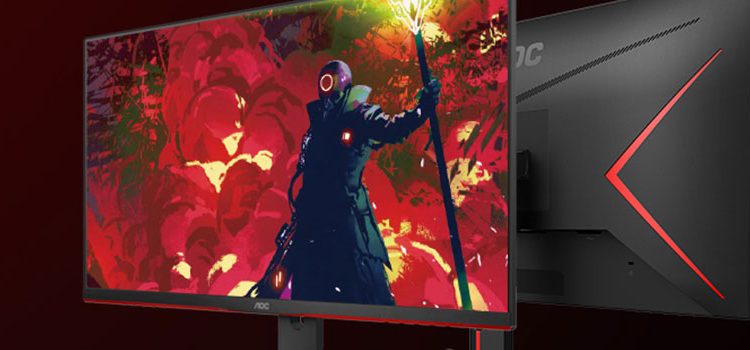 AOC just announced that they have restocked on the G2 series monitors!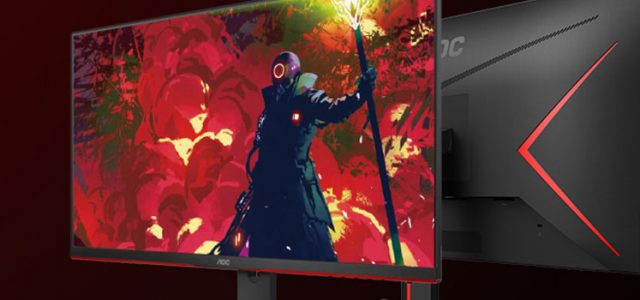 The AOC Gaming G2 monitors were released earlier this year to great reviews. The G2's unique features and price points have led them to become sought after in the market, especially for people who were upgrading their home setups because of the pandemic. The overwhelming response led to a global shortage of the model, quickly selling out as soon as they arrive in stores.
With thousands of units sold in over 120 countries, the AOC Gaming G2 monitors were a massive commercial success. AOC Monitors has the distinction of being a top global gaming monitor brand. According to the International Data Corporation, AOC holds a market share of 18% for gaming monitors with 100Hz and above refresh rates.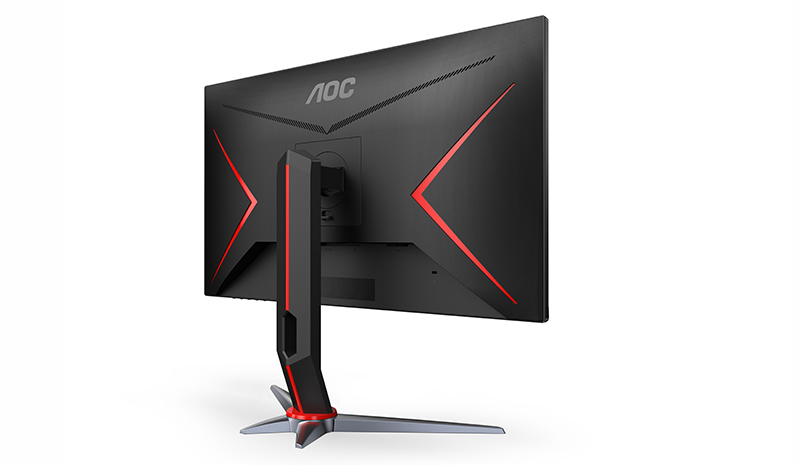 For those eager to get their hands on the AOC Gaming G2 monitors, there is good news. The 27G2 and 24G2 models have already shipped to dealers, and AOC is happy to announce that stores now have stock.
For those who can't wait any longer, the 24G2E and 27G2E models just arrived at your local retailers. The AOC Gaming G2 monitor 24G2E model can be found at Dynaquest, PC Express, and online via Vivocom's Lazada store. Meanwhile, the 27G2E is available at your local PC Worx, Vivocom, and Dynaquest stores. Visit any of these and ask their friendly staff for AOC 24G2E or AOC 27G2E.
The 24G2E and 27G2E models provide the same high quality of gaming experience as their 24G2 and 27G2 counterparts. The only difference is the 24G2 and 27G2 models have adjustable stand heights for a more flexible set-up.
For a budget option, the 24G2E5 variant will be available soon. This monitor is the same as the 24G2E model minus the Display Port, so it's another option for those who are a little tight on their budget.
AOC Gaming G2 Monitors: Fit for Pros
The AOC Gaming G2 monitors provide 144Hz refresh rate and 1ms response time. With games like Valorant, CS:GO, and PUBG, having very fast refresh rates can help players by providing the most number of frames. This is vital information to have when games can go down the wire and whoever reacts first wins.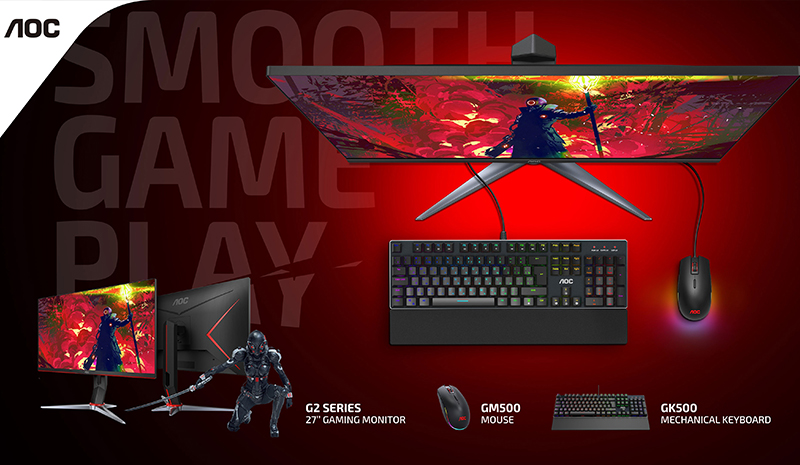 The AOC Gaming G2 monitors provide gamers an immersive experience not available anywhere else. The AMD FreeSync Premium technology prevents images from tearing up, ensuring smooth viewing. The slim bezels allow two monitors side-by-side with minimal viewing issues.
Interested in an AOC Gaming G2 monitor? The complate range of Gaming G2 monitors are now available at the Lazada Official Store. Give one to two weeks for orders to be fulfilled.