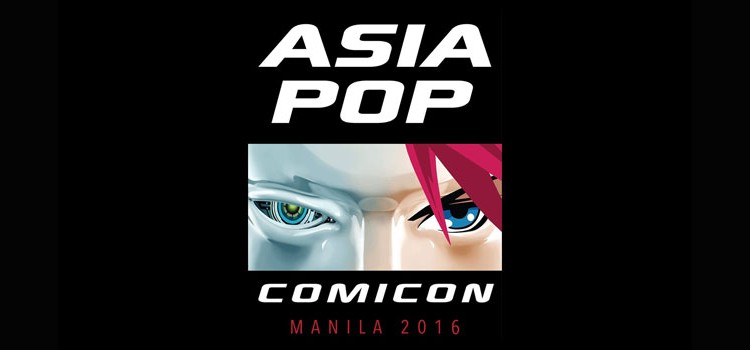 The cast of stars to appear at APCC 2016 are complete! Check out who's coming this weekend!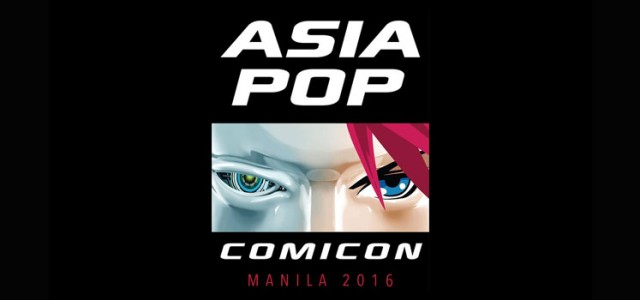 It's only a few more days before the biggest pop culture event in the country returns: the 2016 Asia Pop Comic Con. If you're a fan of TV shows, movies, comics, cartoons, or just about any geeky endeavour, then the upcoming APCC is right up your alley.
To sweeten the pot, APCC have been announcing the celebrities they have gathered to grace the event. Headlining the roster of Hollywood celebrities are Nicholas Hoult, Joe Dempsie, Claire Holt,and Millie Bobby Brown.
Hoult, who made his acting debut with the 1996 Canadian-British film Intimate Relations, is best known for playing mutant scientist Beast in X-Men: First Class and X-Men: Days of Future Past, War Boy Nuxin Mad Max: Fury Road, protagonist Jack in Jack the Giant Slayer, and R in Warm Bodies.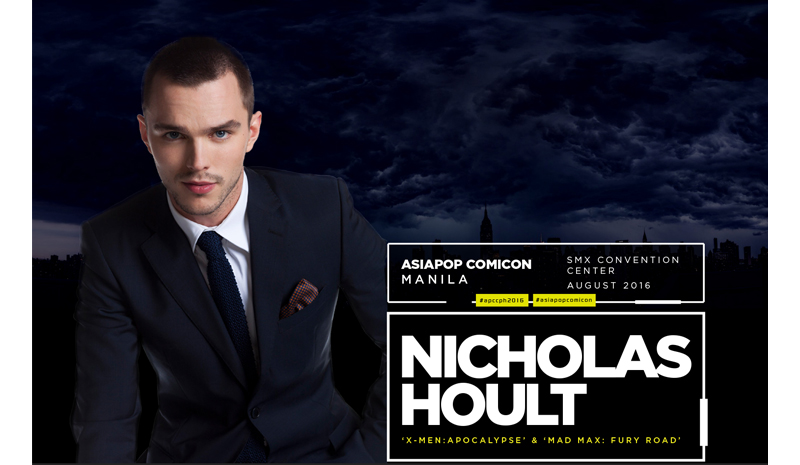 His most recent movie appearances were in Drake Doremus' film Equals, a futuristic drama written by Nathan Parker, which premiered at the Venice Film Festival, as well as the British independent production Kill Your Friends, based on the novel by the same name by John Niven.
He has also recently finished shooting writer/director Danny Strong's directorial debut Rebel in the Rye, in which he plays a young J.D. Salinger. Hoult will also be seen in the film Sand Castle for director Fernando Coimbra, in which he portrays an American soldier on a mission to help a village at the end of the war in Iraq.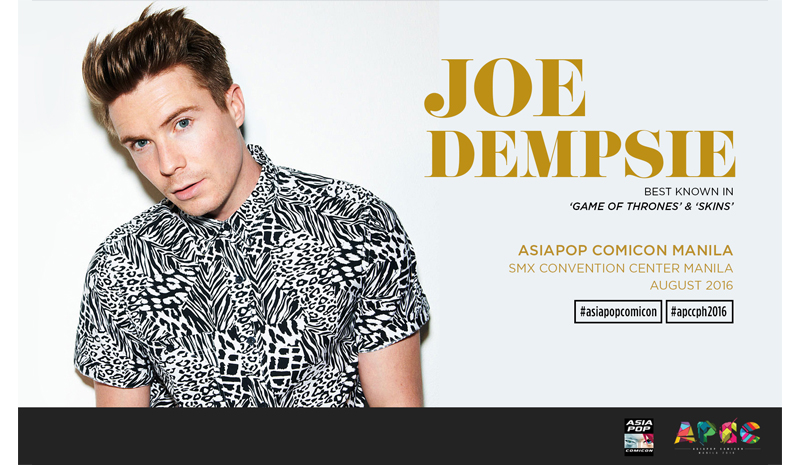 Another looker at APCC Manila is Joe Dempsie aka Gendry in the HBO hit series Game of Thrones. Dempsie also starred in the Skins and various British television series such as Peak Practice, Doctors, Sweet Medicine, and The Fades, among others. He appeared in the films One for the Road, Heartlands, and Monsters: Dark Continent, to boot.
Currently, he stars in BBC's modern thriller mini-series One of Us. For APCC Manila, Dempsie joins X-Men's Nicholas Hoult, Vampire Diaries' Claire Holt, and Stranger Things' Millie Bobby Brown as its Hollywood celebrity headliners.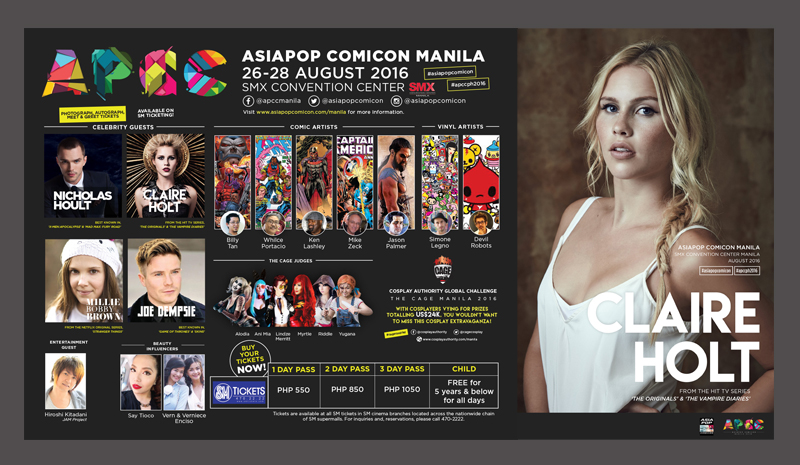 Representing women power is Claire Holt, who is known for playing Rebekah Mikaelson in TV series The Vampire Diaries and The Originals. Holt first rose to popularity as Emma Gilbert in the Nickelodeon series H20: Just Add Water, later went on to roles such as lead character Lindsey in Sam Raimi's Messengers II: The Scarecrow, Melanie Mayron's Mean Girls 2, indie film Blue Like Jazz, and a recurring role in hit series Pretty Little Liars as Pride advocate Samara Cook.
The youngest celebrity to complete the list of Hollywood headliners is rising star Millie Bobby Brown, famous for her current role in the ongoing sci-fi thriller series Stranger Things, in which she stars opposite Winona Ryder and David Harbour. Her portrayal of the enigmatic psychokinetic Eleven earned her high praises, including that of Variety.com chief TV critic Maureen Ryan.
She wrote, "Millie Bobby Brown is about to be cast in a lot of projects. With a very small number of lines, Brown gave an indelible performance as Eleven; the ways she subtly yet movingly conveyed fear, sadness, doubt, love and a yearning for connection will stay with me for a long time."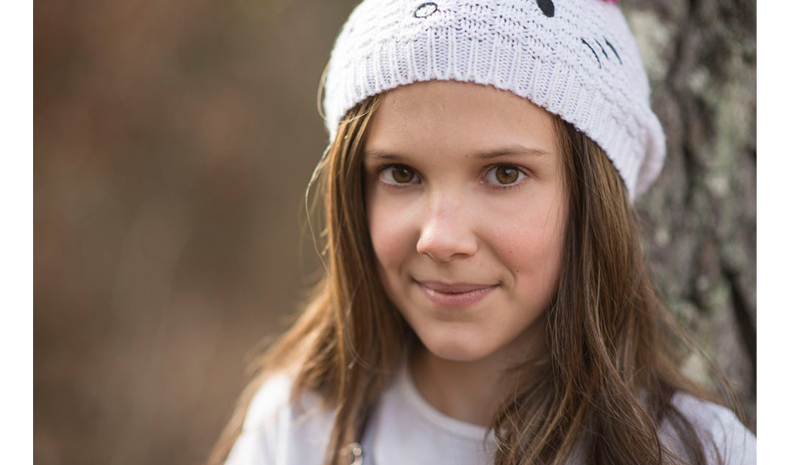 Previously, Brown was cast after an extensive search as a lead in the series Intruders, opposite Oscar winner Mira Sorvino and John Simm. Brown also took on a recurring role in the series Once Upon a Time in Wonderland, as Young Alice. She has also guested in a number of cult favorites such as Modern Family, NCIS, and Grey's Anatomy.
Get Snapped, Get Signed, Get in the 'Con!
For the fans of the said stars, APCC Manila is offering Autograph and Photograph session tickets, which are available for purchase on SM Tickets website, or at all SM Tickets outlets. Autograph and Photograph tickets will also be available for purchase on event days.
APCC Manila 2016 tickets are now available via SM Tickets with ticket prices PhP550 (one-day pass), PhP850 (two-day pass), and PhP1,050 (three-day pass). All these will give the ticketholder access to stage activities, performances, and the main show floor. The event is free for children aged five years and below for all days, but a valid identification is required for verification purposes before entering the show floor.
For more information and event updates, please visit asiapopcomicon.com/manila and official Facebook Page.