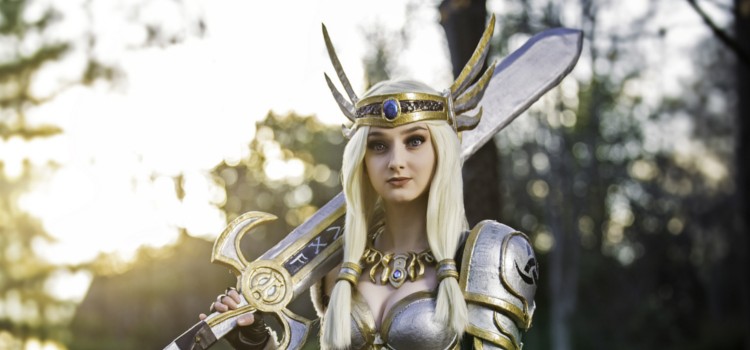 We got to interview cosplayer Haiden Hazard ahead of the AsiaPOP Comic Con 2017, and she shared her stories of cosplaying and more!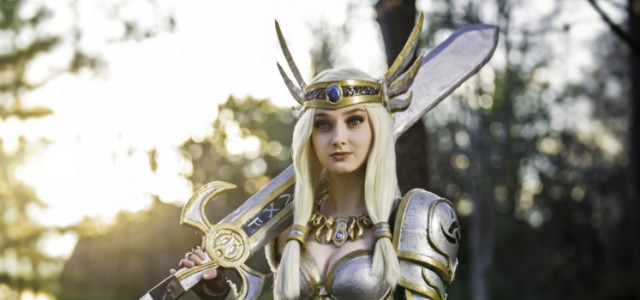 AsiaPOP Comic Con, one of the biggest pop culture events of the year, is coming up this weekend. And you know what that means right? There's gonna be lots and lots of cosplay! No geeky convention would be complete without it.
By cosplay, we don't just mean the attendees in costume; as a number of well-known professional cosplayers were invited. One such pro is Haiden Hazard, an award-winning cosplayer from the USA. And we got a chance to have a quick chat with her before the convention.
What was your first cosplay and how was it?
It was Suigintou from Rozen Maiden. It was awful and disgusting, and I hate it! But it's what got me into cosplaying so I can't disavow it completely.
Would you consider it your worst ever cosplay?'
Yes, probably yeah.
What's your favorite cosplay then?
My favorite costume that I've ever done is probably Bellona from Smite. Another one of my favorites is Reaper from Overwatch, but no one else likes that so it's just for me really.
So who are you going to cosplay as for APCC?
I would tell you but I honestly don't remember what I packed.
You brought that many costumes?
I had a lot on my mind (laughs). I packed four costumes, but I don't really remember. I remember I have Nidalee form League of Legends, but that's really all I remember.
While your first cosplay was far from the best, what did you do after? Did it inspire you to cosplay some more?
Yes, it definitely did inspire me to cosplay some more. I loved it, I had the best experience ever. For my first ever convention I met a handful of people that I'm still best friends with to this day. It was so awesome, and I would not take it back for the world. It's what got me here today really.
The cosplay community is known to be a warm and welcoming one. Why do you think that is so?
I think because we're kind of the outcasts of society almost (laughs). [For example] we're nerds in high school, and people didn't understand, and so we go and we don't want other people to feel that way. So we go and we accept everyone, we just love and welcome everyone so that no one ever feels left out.
What do you feel when people engage with you when in costume?
I love it! I love to meet people, I love to talk to people. It's just, I thrive off of social interaction. So I love going to conventions, meeting new people, and hanging out with friends. And just meeting people who follow my page and things like that. It always fills my heart with joy whenever I meet someone and they go "Oh I'm a big fan" because it makes everything that I do worthwhile.
Do you find yourself acting like your character when in costume?
Well, most of the characters that I cosplay are murderous villains, so I don't really think that'd be a good plan. I could, but I don't think that would be publicly acceptable you know.
Finally, what can fans expect from you this APCC?
Disappointment (laughs). Otherwise, I'll be dressed up all weekend and I'll have my booth with some prints and stuff like that. So please come say hi! I'd love to meet everyone; I wanna meet everyone that lives in the Philippines ever (laughs)!
Our chat with Haiden was a short and sweet one, and she genuinely loves meeting fans and fellow cosplayers. If you want to meet Haiden too, be sure to go to APCC 2017 this August 25-27. Haiden will also be one of the judges at APCC's The CAGE cosplay competition.
Also, be sure to follow Haiden Hazard on Facebook, Instagram, and on her official website.