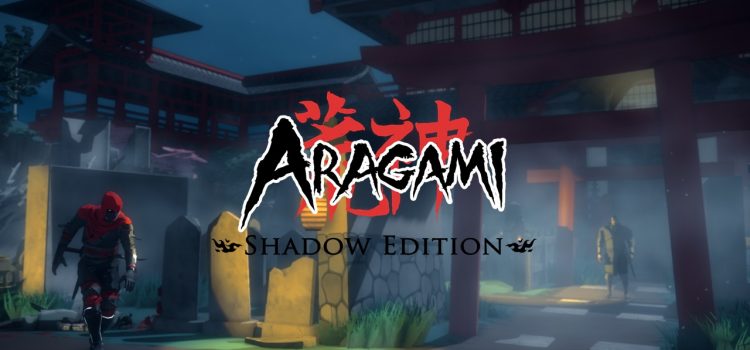 In 2016, Lince Works released Aragami, a stealth game that harkens to great titles like Tenchu: Stealth Assassins and Metal Gear: Solid. Games in...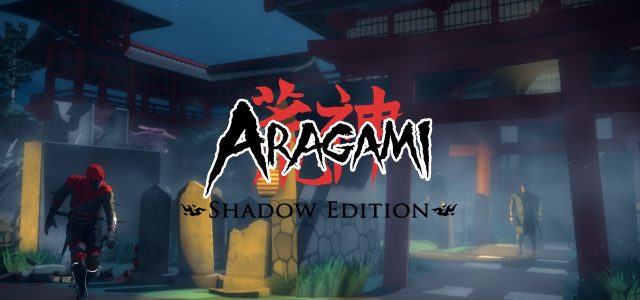 In 2016, Lince Works released Aragami, a stealth game that harkens to great titles like Tenchu: Stealth Assassins and Metal Gear: Solid. Games in this genre tend to be third person movement-based and rely on a slower, more methodical style of gameplay and not bust in the place with guns blazing. While stealth action games are pretty linear in progression and generally restrictive in the world you play in, fans look to execution and mechanics to express their creativity. Fulfilling your objective can be done in multiple ways, allowing players to get comfortable with their own stealth playstyle fairly early on while veterans of the genre fully exploit the abilities given to you, and complete the objective in the most flashy, creative, and complicated ways possible.
In the world of Aragami, players take the role of the titular character, a silent master of the shadows, able to manipulate darkness to aid your dark quest to free the captured girl that summoned you to this plane.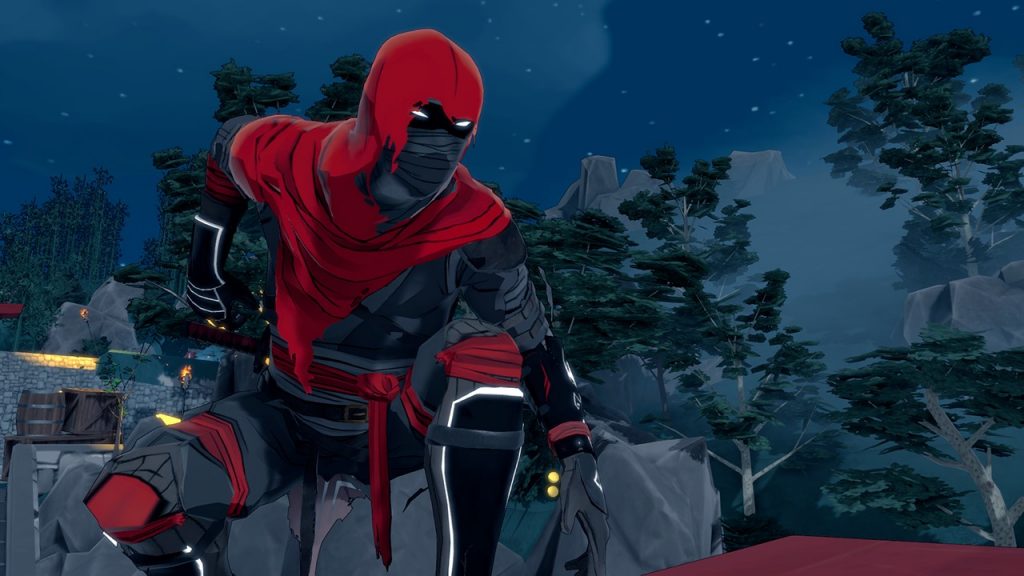 In February 21, 2019, Lince Works has partnered with Merge, a video game publishing and distribution company, to have this awesome game be available on the Nintendo Switch platform. Aragami: Shadow Edition will feature the base game, the Nightfall expansion, and all other DLCs released since 2016.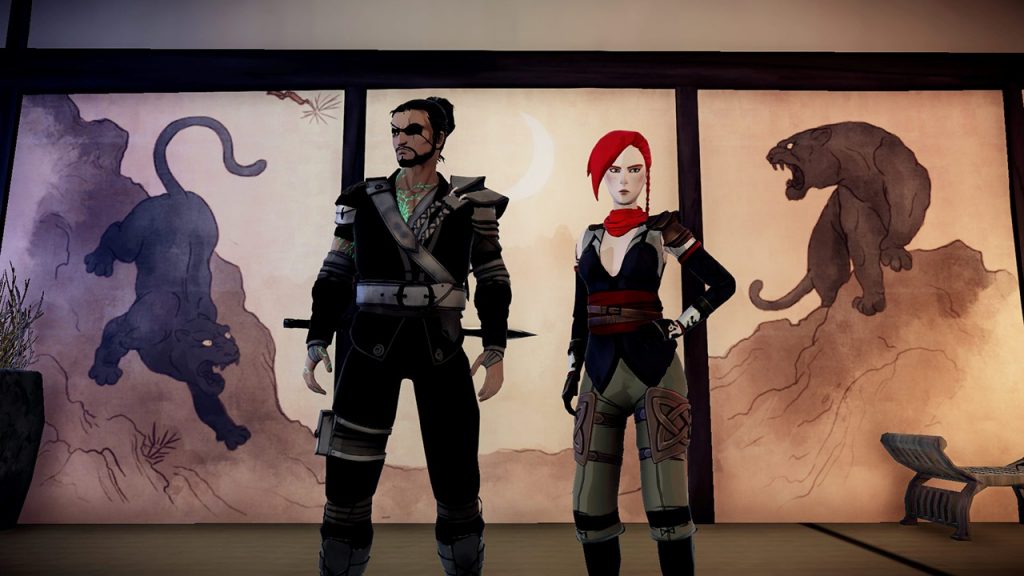 The Nightfall expansion shifts the focus of the game from the Aragami to Hyo and Shinobu, assassins on the trail of the Alchemist, the mark who can return to them someone they have lost. Nightfall happens before the events of the main game, adds backstory to the lore of Aragami, and provides players with a host of new shadow powers to take on their foes.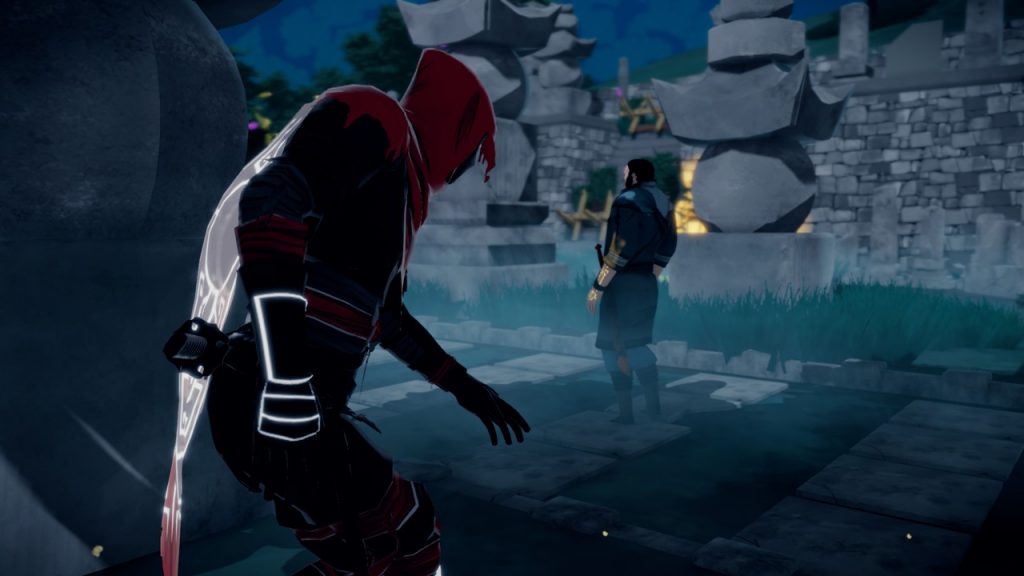 With stealth gameplay reminiscent on Dishonored and Mark of the Ninja, Aragami puts players in control of how to navigate through the levels. It has two contrasting playstyles: Ghost and Demon. Going Ghost means you have to use your shadow powers creatively to remain undetected while you pursue your target, silently dispatching foes and leaving no trace of their passing. The Demon playstyle is more bloodthirsty, forgoing stealth and focusing on carving a bloody path from point A to B, with your powers aiding you in wreaking havoc on enemies.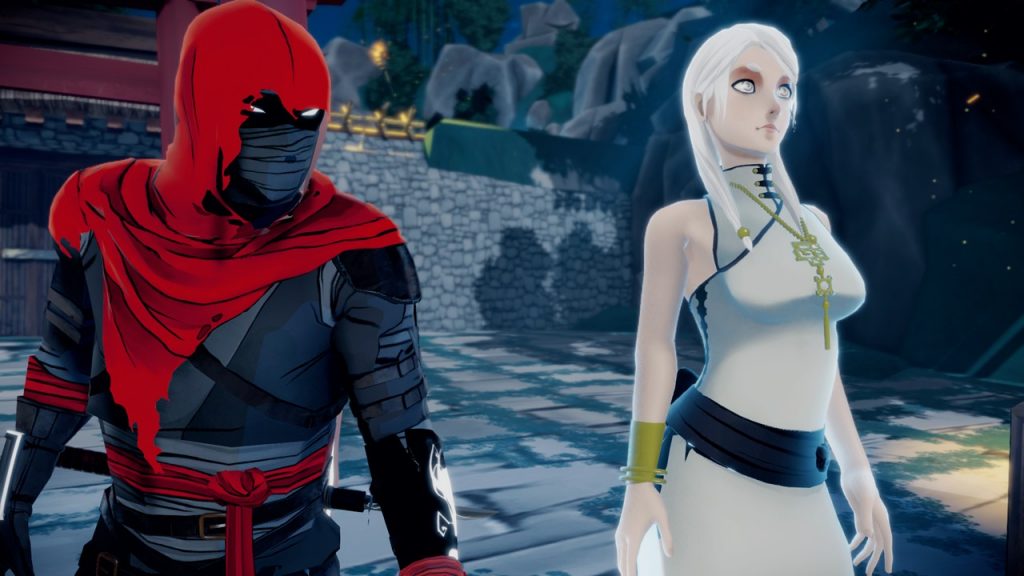 With over 500,000 copies sold since release, Aragami has proven to be a gem of a game amidst a sea of AAA titles all vying for playtime. With challenging levels and a slew of powers to switch from on the fly, Aragami's gameplay is always fresh, opening players to multiple paths to achieve their goals. The developers also included not only the game's co-op mode, where two fearsome assassins can work together to eliminate all targets, but crossplay mode, so Switch users can get in on the action with friends on PS4 and Xbox.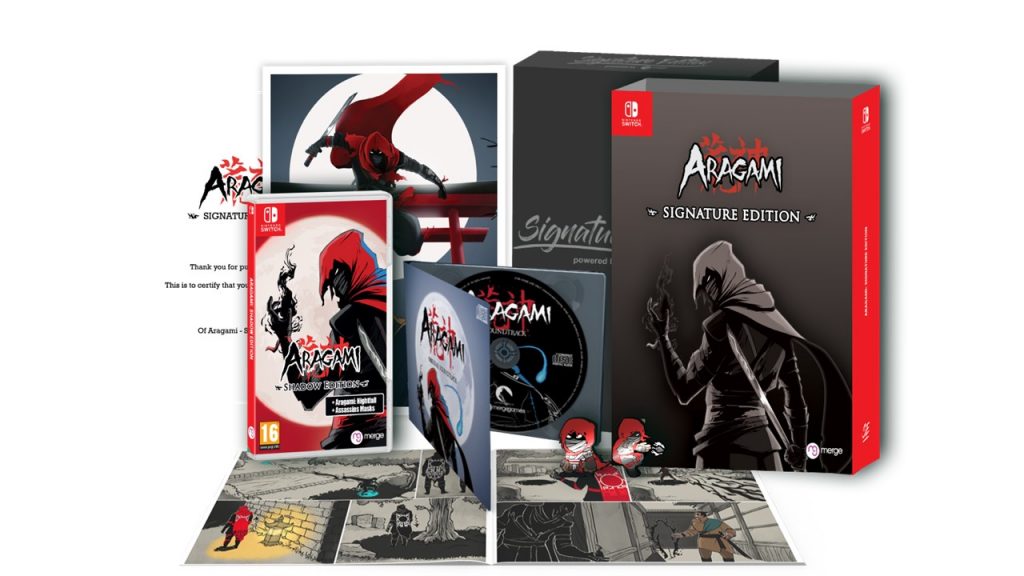 Aragami's Switch debut will come in digital and physical releases, along with a collectible Signature Edition, which is available for pre-order here. The Signature Edition will include a physical copy of the game, the official soundtrack on CD, a poster, storyboard prints, and stickers, all in a slipcased box.
Check back in soon for our review of this game. We enjoy stealth action games and Aragami on the Switch is a definite addition to our collection.