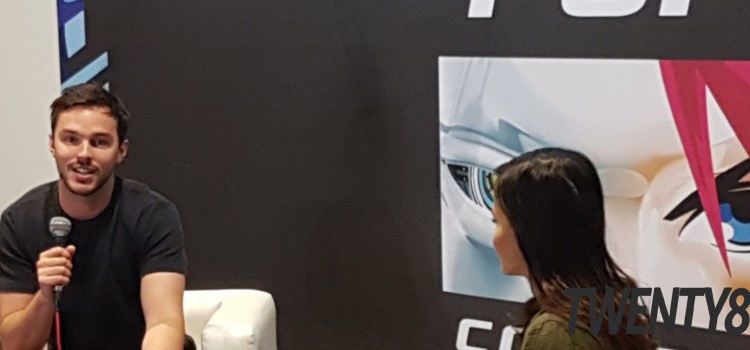 How does Nicholas Hoult decide a role and what does he do to prepare for a role? Here, get to know more about Nicholas...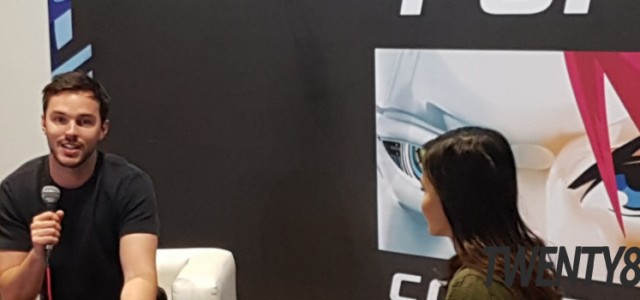 AsiaPOP Comicon 2016 brought in Nicholas Hoult who has played iconic roles like Hank McCoy/Beast from X-Men: First Class and X-Men: Apocalypse and Nux from Mad Max: Fury Road to name a few. During the event, along with other media outlets, we had a chance to know him better.
Is it a conscious decision for you to choose unusual roles?
That's the main aim for me I think. Aside from working with good people and tell good stories, as much varied style of characters and styles of films I can play, that's the main aim. I would get bored if I did the same thing and repeated myself. And I think anyone that went to watch me do the same thing over and over again, they'd find that boring as well.
So as much as you can transform, physically and emotionally for whatever it is, that makes a big difference.
Through the different movies you've done, what process have you gone through in improving your craft?
I think it's mainly about the people I've been fortunate to work with. Each role sends a different challenge. There's no set method that I've developed, it varies each time. Essentially, it's a lot about preparation, research, and learning as much as you can before turning up on set. And being adaptable once you get there depending on how the director wants to work with the other actors around you.
There's no specific thing, I try to take a little bit away from each job and then use that in the next one. That's the wonderful thing about acting is that you're always learning. And then also the roles, as you get older they get more and more interesting and fascinating. And from having more and more experiences from life, from youth you can draw from those and you can put those into the roles.
Is there a specific genre that you'd like to do and why?
I would like to do an on a horseback, lacing saddles, dirty dozen kind of thing. I think I'd like to do that kind of genre at some point. It's a classic form of storytelling in terms of western cinema and recently it hasn't been in the forefront of storytelling.
So I think I'd like to give that a try. And obviously, Magnificent Seven is coming out so I look forward to seeing that. I think that's the genre I'd like to play in. Or maybe a Quentin Tarantino or something like that or a gangster movie. That'd be amazing.
How did you and your X-Men co-stars bond?
Off-camera we do a lot of go karting and we all bought bb guns and we all play fight with those. We're all a tight bunch. We're all close friends.
We hang out a lot. It's kind of like going back to school or back to the family after a holiday, it's all really good fun.
Did you read comics to prepare for your role as Hank McCoy and which was your favorite story arc?
Oh yeah. I liked reading about the First Class and also the Dark Beast. I enjoyed the darker side of that character.
I read a load of comics because he has quite a distinct way of speaking. He's a very eloquent and intelligent man and obviously and very smart in the sciences as well. So in reading the comics you try to gain as much as you can.
What are your thoughts of Hugh Jackman leaving the X-Men franchise?
It's sad. I grew up with him playing Wolverine. I think the first movie I saw him play the role, I was 11 years old. And it was a very surreal moment when we were on set and I look across and I see Hugh Jackman as Wolverine. It was a very strange feeling from my childhood but also the pride and awe of him.
He's also such a wonderful guy and cracking sense of humor. It was fun working together. I'd miss the fact that we won't be able to do more movies and develop that. But I'm also thankful for the wonderful work he's done for the franchise. I think he's just phenomenal in that role. I feel very fortunate to have been around it and be a fan and see him bring it to life so brilliantly.
Do you geek out to anything?
I geek to a lot of things like tv shows, films, music. I listen to a lot of music. I love reading. I've been trying to learn more about the universe and trying to expand on that.
Have you heard of Pokémon: Go? And do you play it?
Yes, I have. And yes I do play it and it's going horribly. Haha. I'm level 13. It's not very good, I know. But I'm Team Mystic though. I've kind of fallen off playing Pokémon: Go because I've found it hard to find Pokémon after the update.
Is there any reason why you chose Team Mystic?
I just like the color blue. I didn't know much about the team. Haha.