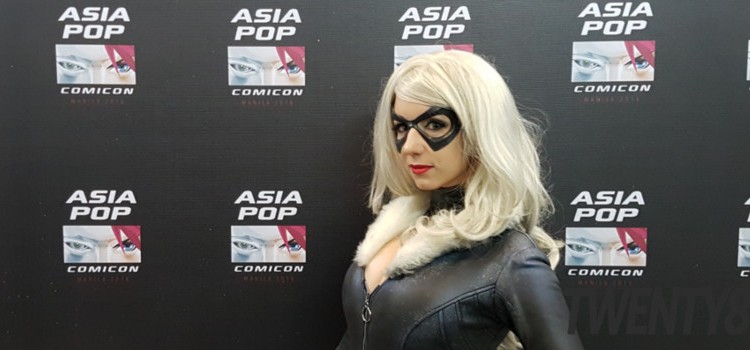 What is Cosplay for a Cause and what goes through the decision-making and costume-making process of international cosplayer Riddle? Read more.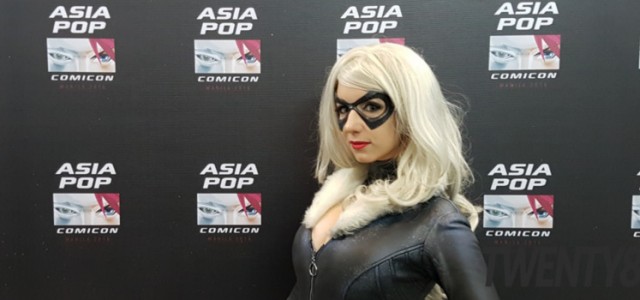 Aside from comic artists and movie and tv stars, AsiaPOP Comicon invited international cosplayers who also were judges for the Cosplay Authority Global Challenge (CAGE) competition. We were able to interview the international cosplayer, Riki Lecotey more known as Riddle.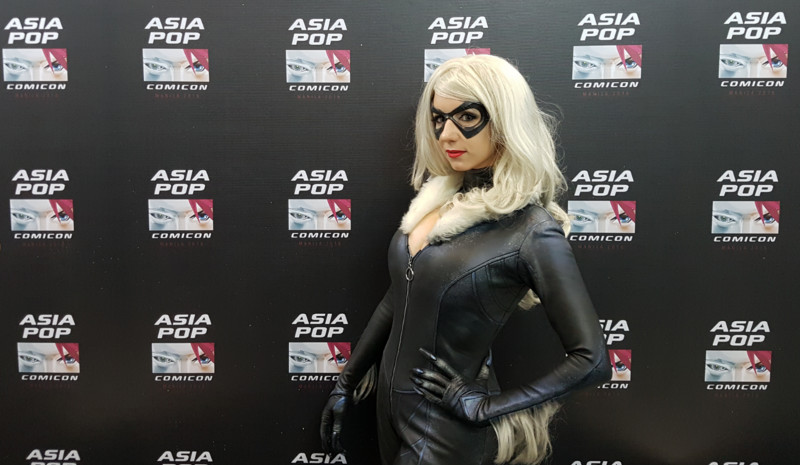 As the creator of Cosplay for a Cause, can tell us more about it?
Well it started when the tsunami hit Japan. And because cosplay is such a big part of my life, I felt like I wanted to give something back. So I created this calendar with cosplayers from all over the world and we raised 30,000 USD for the Japanese Red Cross. And since then, I've been very fortunate to work with my friends such as Lindze [Merritt] or Meagan Marie and we've done a couple of smaller projects, but our big project right now is a calendar for 2017 and it's superheroes with animals. Because we're all such big advocates of animal rescue we actually rehab and release baby squirrels.
It's really great that I can put together a product and I can involve different cosplayers, everybody's super supportive and everybody volunteers their time. We donate 100% of the proceeds to whatever charity we choose. The fans of all the boys and girls involved get behind it. It's great to sort of give back because cosplay can be viewed as a very vain and shallow hobby. The fact that we use that and give back to something else.
I think doing charity in any form is great, whether it's donating your time at a hospital or a soup kitchen or donating clothing or just raising money. You know, I'm a big fan of charity. If I can donate, I will donate.
How do decide the next character that you'll cosplay as?
What it really comes down to for me, and it's the one of the most important things about cosplay, is that you have to love the character or there has to be something about the character that you can relate to or attributes that you want to be.
When I started cosplaying, I was just getting into anime and I was very shy, like a lot of girls, and very awkward. I saw this girl in this anime and I was like, "Wow she's so outgoing, so fun, and so sexy." I wondered what it was like to that. And then when I was the character, I wasn't anything like that, I was still shy in that costume but I had so much fun doing it.
But you know you have to take on some of the attributes each time that you pose, like if you're Wonder Woman you have to pose like Wonder Woman. So you feel confident and it brushes off time after time after time.
For me I have to like the character. I have to like the design. I have to translate it into something that suits me. That's kind of about it. I can't imagine putting 100 hours into something if you didn't love it.
Do the different details of the costume of the character ever come into play?
Yeah, basically what I'll do is I'll try to translate the outfit into something that looks like it could exist in the real world. So when I started getting noticed was when I did the Huntress from Batman. And I had done the Hush version, and I had done spandex with bright purple pouches and it was just awkward and weird and Batman Begins had just come out. And I just loved how they translated it into something that could exist in the real world.
So then I did this more realistic version of the Huntress wherein I used old sports equipment, muted the colors, water-resistant cape, and think about how all the aspects on the costume would play in the real world. Not because on the paper it has got this so I'm going to put it in. I had to think about why I was doing it.
Everything on the costume has to have a purpose.
What advice do you have for budding cosplayers?
There's a couple of things. Google, it's very important. If you're not too sure how to make it, there's going to be someone out there who might've written about it.
And honestly, if you're starting to make a costume or starting to buy the pieces, have patience to create something that you're proud of. Because if you're not proud of it and you wear it out, it's really going to show on your face.
When you're cosplaying, it's about being like the best version of you. So you want to feel good in the costume, you want to feel confident in it. If there's a certain aspect to the character that you're not confident about, then change it. Change it so you're comfortable. Let's say there's something really high cut and you don't want to show your butt, lower it or wear stockings or wear nylons. This is your interpretation of the character and you need to do it the way that makes you happy. No one can tell that you're doing it wrong. It's sort of like fan art, when someone draws a character it doesn't have to look exactly like it because that's their style of drawing. Cosplay is the same way, you have your own style of costume. You've got to do what makes you happy.
As long as you're comfortable and happy that's what's important. If you're confident and people say something, they can't take that away from you.
What is your favorite cosplay that you've done so far?
It's like children, you just can't choose. Don't do me like that. Haha.
No but if I had to narrow it down, which I often have to. I'd say Snow White because I often say when kids say you're a Disney princess it's kind of like an amazing experience. I also really love the Rocketeer and probably Squirrel Girl because I got to go take a picture with squirrels that are wild that I released and it came. It was intimidated by gigantic tail. Haha.
What's your favorite video game character that you've cosplayed?
I love video games but I've only done a couple. But I'd probably have to say Tira from Soul Calibur because I loved having that really big ring and the shoes were really comfortable. Haha.
My favorite game series are Final Fantasy and Legend of Zelda and to this day I've never done a Legend of Zelda costume. Because it's that weird thing that you love something so much that you want to do it so well.
Ram Ronquillo