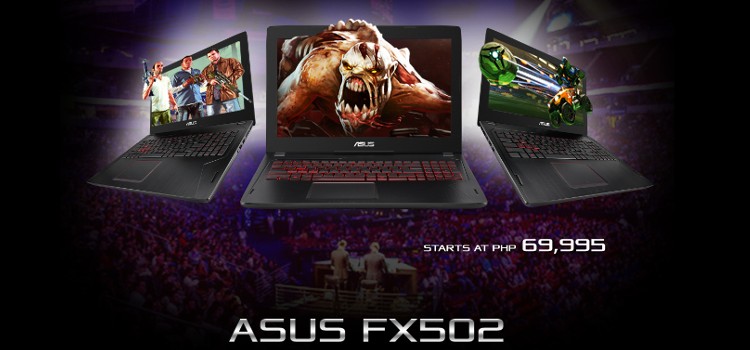 Asus has recently released its affordable 15-inch gaming laptop, the FX502. The laptop features a GTX 1060 GPU, along with an Intel Core i7.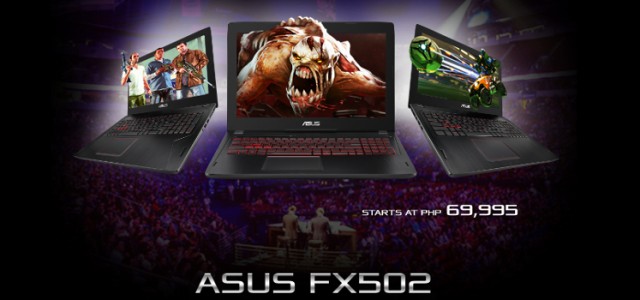 ASUS' Republic of Gamers (ROG) line of gaming laptops and PCs are dream machines of sorts for gamers. Sporting the top-of-the-line GPUs and CPUs, along with their aggressive and cool designs, it's easy to see why they're one of the main options for PC gaming. Though for those who think 1080s can be overkill (both for use and for budget) but still want to game on-the-go, ASUS has just the laptop, their recently released their new FX502 15-inch laptop.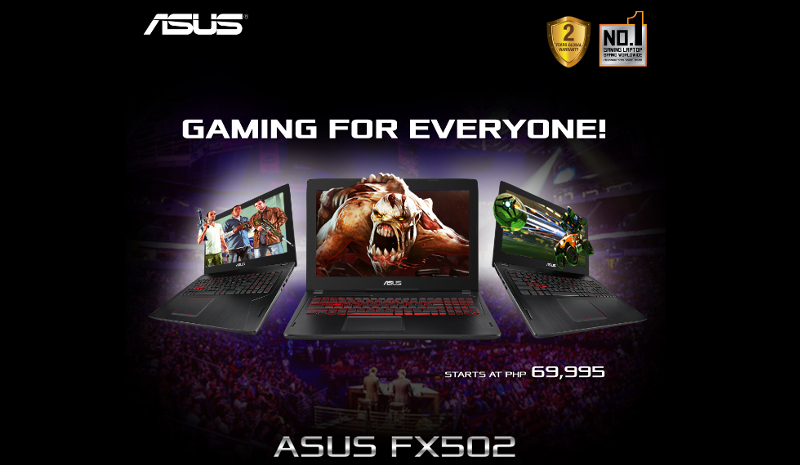 Excellent Performance

ASUS FX502 delivers excellent performance thanks to the 6th-generation Intel® Core™ i7 core processor combined with a discrete NVIDIA® GeForce® GTX 1060 graphics with full Microsoft® DirectX® 12 support. The hardware gives you efficient and powerful performance along with stylish and light-weight design for more productive multitasking.

Gaming On-The-Go

With a profile measuring just 23.5 mm and tipping the scales at a lightweight 2.2 kg, ASUS FX502 has an ultra-portable design that fits snugly in a messenger bag or backpack. Whether you're going out for a meeting or kicking back at a café you can game just about anywhere!

Breathtaking Visuals Beautiful Wide-View Panel

ASUS FX502 gives you superior images with lifelike colors thanks to 100% sRGB color gamut. It utilizes a 15-inch panel with super-fast wide-view panel to give you wide 178° viewing angles so there's no color shift even when you're viewing it from extreme positions.

Intelligent Thermal Design

The Hyper Cool Duo-Copper cooling system uses heat pipes and a dual fan system to cool the CPU and GPU independently. This design maximizes cooling efficiency to give ASUS FX502 the stability required at any need.

Up To 24 Gb Of DDR4

ASUS FX502 is fitted with up to 24GB of DDR4 RAM. Perfect in speed, capacity and low power consumption that deliver moderate performance any time.

Tactile Keyboard

ASUS FX502 has a specially-designed chiclet keyboard with red-backlit scissor-switch keys that offer you 1.6mm of travel distance for tactile keystrokes. It also features highlighted WASD keys so you know where your hands need to be.

The FX502 is available in ASUS concept stores, with an SRP of PHP69,995.