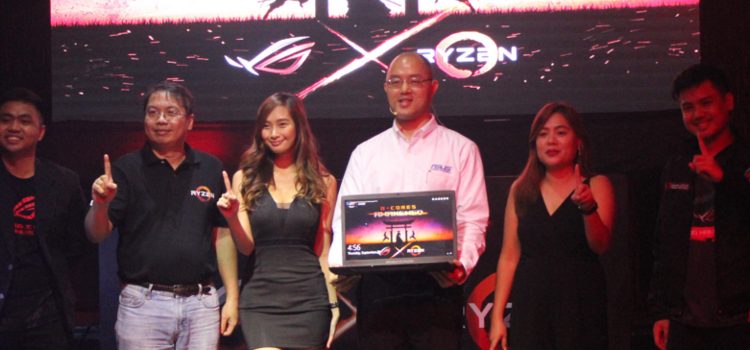 ASUS has just launched its newest laptop that is sure to grab gamers' attentions, the Ryzen-powered ROG Strix GL702ZC.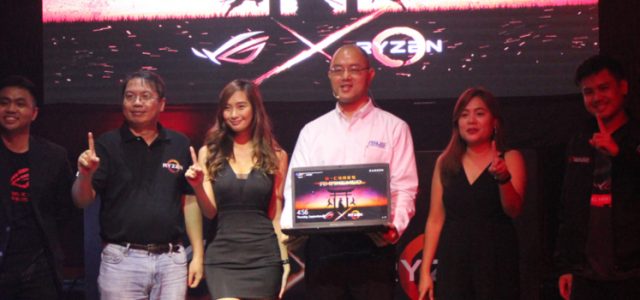 ASUS is on a roll this week! Fresh off of releasing its new ZenBook and VivoBook notebooks last Tuesday, ASUS has just launched its newest laptop that is sure to grab gamers' attentions, the ROG Strix GL702ZC.
The Strix GL702ZC is not your typical gaming notebook, as it comes packed with an 8-core AMD Ryzen processor – the first for any laptop in the market right now. The laptop also comes with an AMD RX580 GPU.
Here are the full specs for the Strix GL702ZC:
Color – Myst Black
Processor – AMD Ryzen™ 7 1700, 8C/16T, 65W or AMD Ryzen™ 5 1600, 6C/12T, 65W;
Graphics Card – AMD Radeon™ RX580; 4GB DDR5 with VR Support
Operating System – Windows 10 Home
Memory – 8GB or 16GB DDR4 with 64GB MAX SUPPORT
Storage – 1TB HDD 7200RMP + 128GB SSD / MAX 512GB NVME
Display – 17.3"  IPS FHD (1920 x 1080) 75Hz, FreeSync™ or 17.3" IPS FHD (1920 x 1080) 120Hz, FreeSync™
Quick Look and First Impressions
We got to play around with ASUS' newest gaming laptop for a bit; and it's design is very much familiar to those who've tried or owned an ROG laptop before. It has a sleek look with signature red ROG accents.
The keyboard is also backlit in ROG-red, though it's not an RGB keyboard if you're wondering. But it does offer a nice tactile feel to it, that's especially useful for gaming; not to mention being satisfying to type with.
As it comes packed with either a desktop-grade Ryzen 7 or a Ryzen 5 CPU, the Strix GL702ZC is a bit on the thick side. But we don't mind as it should mean that laptop won't get too hot in long gaming sessions. Plus, the thickness allows for good I/O, as the Strix has HDMI, MiniDisplay, and USB Type-C ports, among others.
Connectivity does not end there, as there's also more USB Type-A ports on the right side, along with an SD card reader and a Kensington security lock.
While we haven't done extensive gaming tests with the Strix, we're sure that it'll run esports titles with ease, and capably play more demanding games in Full HD; though we do have to test it out more to make sure. But from a design and ergonomic perspective, the ROG Strix GL702CZ is a good gaming notebook.
Availability and Pricing
The ROG Strix GL702ZC will be available later this October 2017. The AMD Ryzen 7 variant has an SRP of PHP 99,995, while the AMD Ryzen 5 variant is at PHP 84,995. The GL702ZC is also available for pre-order now through this link: http://rog-masters.ph/pre-order-rog-gl702zc/