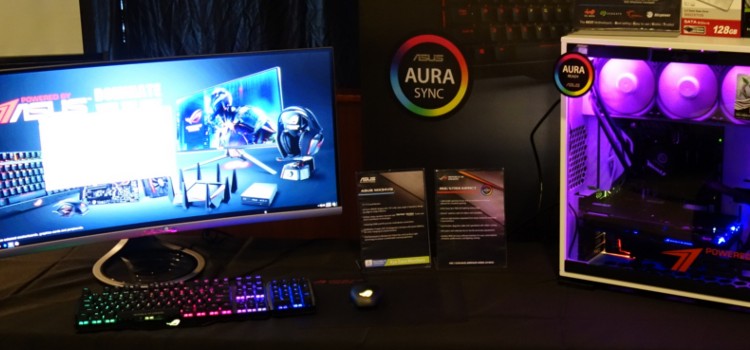 ASUS has revealed their new PC gaming products, including their three Kaby Lake motherboard lines, a high refresh rate and a curved display, and...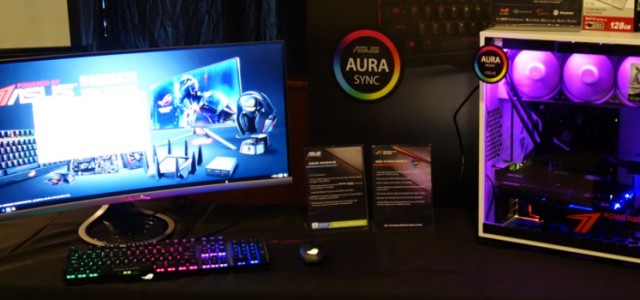 For today's PC gaming hobbyists, gaming rigs shouldn't just perform well, they should look cool too. Manufacturers went in on the trend, releasing peripherals, PC cases, and even RAM that has striking looks and customizable RGB LED lights. With most every gamer's interest in all things RGB, ASUS has revealed their lineup of Kaby Lake motherboards with Aura Sync RGB Lighting, along with support for 3D-printed customization options. Also launched were ASUS displays, along with different gaming peripherals.
ASUS Kaby Lake motherboards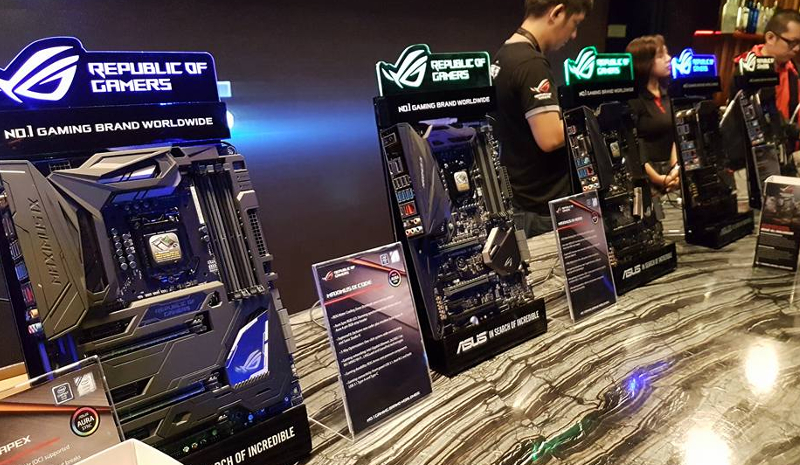 The new ASUS Kaby Lake motherboards are based on the Intel Z270 chipset, and are ready for the 7th-gen Intel Core processors. There are three main lineups for the ASUS motherboards, namely; the ROG Maximus IX and ROG Strix gaming motherboards, the more entry-level ASUS Prime line, and the durable and reliable TUF motherboards.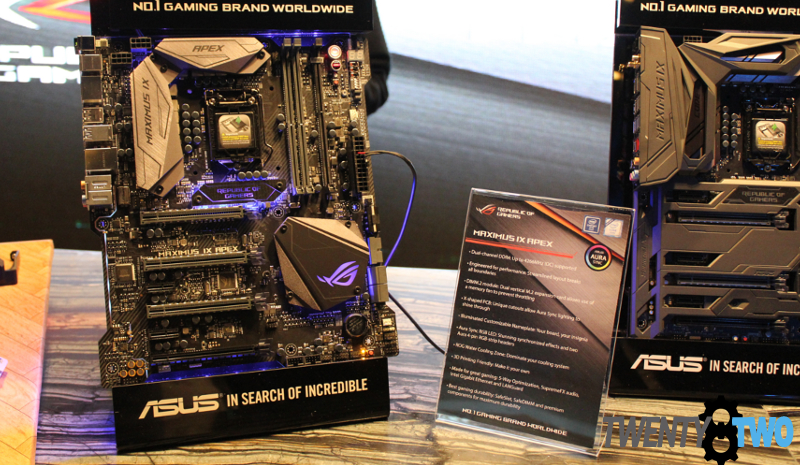 The ROG Maximus IX family provides the best that ASUS has to offer for gamers, with support for air and water-cooling solutions, auto-oveclocking, and high-quality audio with SupremeFX. The ROG Strix line is no slouch though, as it offers premium gaming performance, at a lower pricepoint. Great for new gamers looking to build their first gaming rig.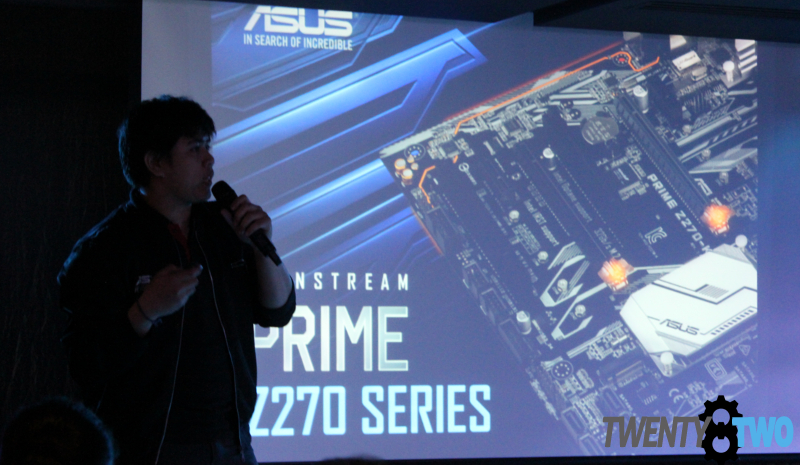 ASUS Prime meanwhile, is the more accessible line of ASUS motherboards. The said lineup makes DIY Customization, tuning, and controls more easily accessible. The boards feature 5-Way Optimization with Fan Xpert 4, SafeSlot core, and ultra-fast transfer speeds using up to two dual M.2 slots and USB3.1 connectivity.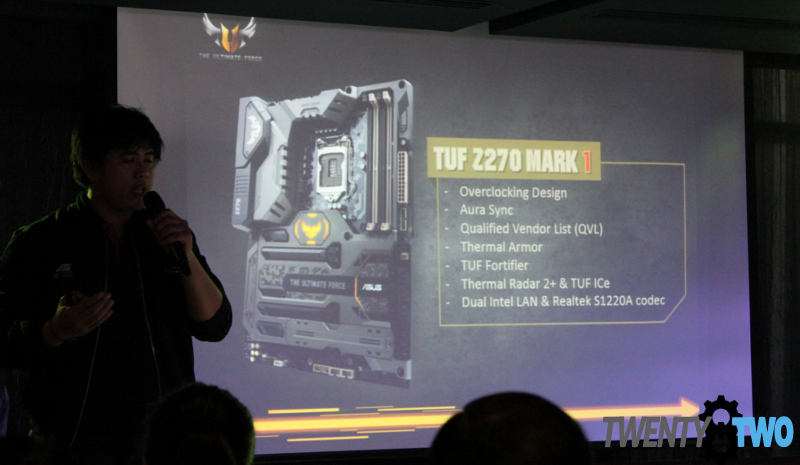 The TUF motherboard line is built with durability and mind. ASUS is so confident in their reliability, that they backed each board with a five-year warranty. The lineup features TUF military components, TUF Thermal Armor, Dust Shields, TUF Ice Temp processor, Thermal Radar 2+ and TUF Detective 2.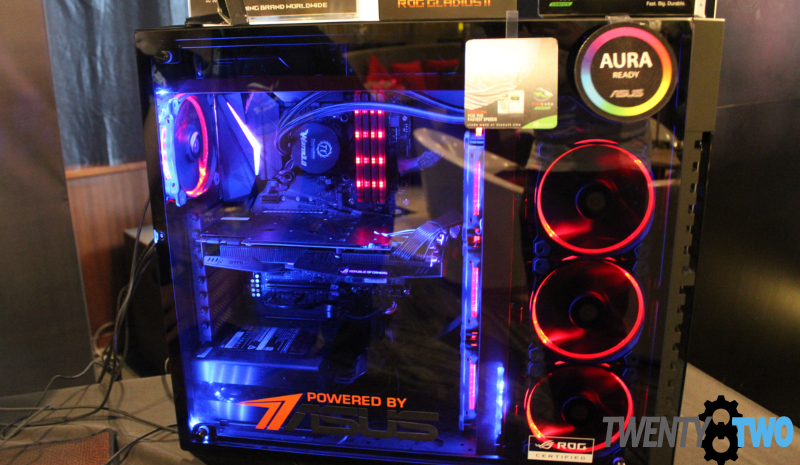 The motherboards support ASUS' Aura Sync, which is a software that controls all RGB lighting of any Aura-enabled products, from peripherals to even GPUs.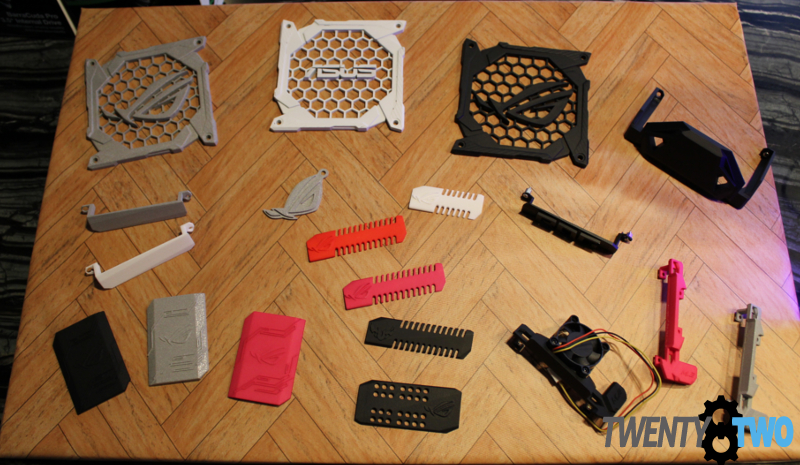 The boards are also easily customizable, as they support 3D-printed modification designs.
ASUS Monitors
Two monitors were also revealed, namely the ROG PG258Q, and the Designo Curve MX34VQ.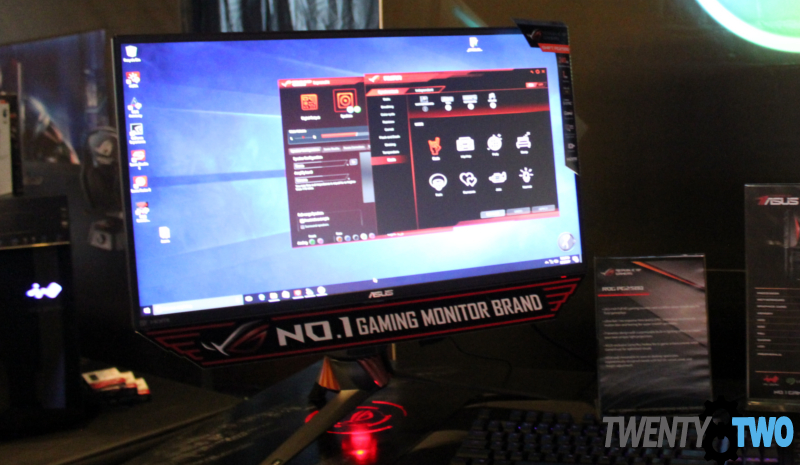 The ROG PG258Q is a 24.5-inch Full HD gaming display that features a whopping 240Hz refresh rate. It also has built-in NVIDIA G-SYNC technology, along with a 1ms gray-to-gray response time. The PG258Q has narrow bezels, making it an ideal display for multi-monitor setups.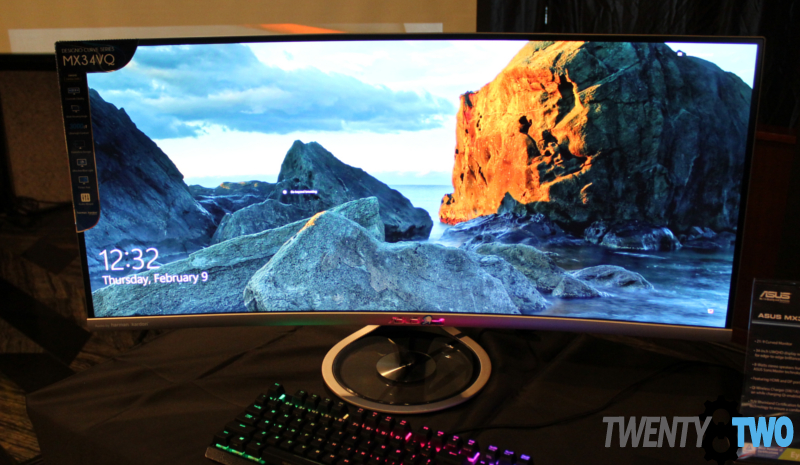 The Designo Curve MX34VQ meanwhile, is a curved 34-inch Quad HD display. It's designed primarily for design and video work, and it features 8-watt stereo speakers with Harman Kardon and ASUS SonicMaster audio technologies.
ROG Gaming Gear
Some peripherals were highlighted during the launch, namely the ROG Centurion Headset, the ROG Gladius II and ROG Strix Impact gaming mice.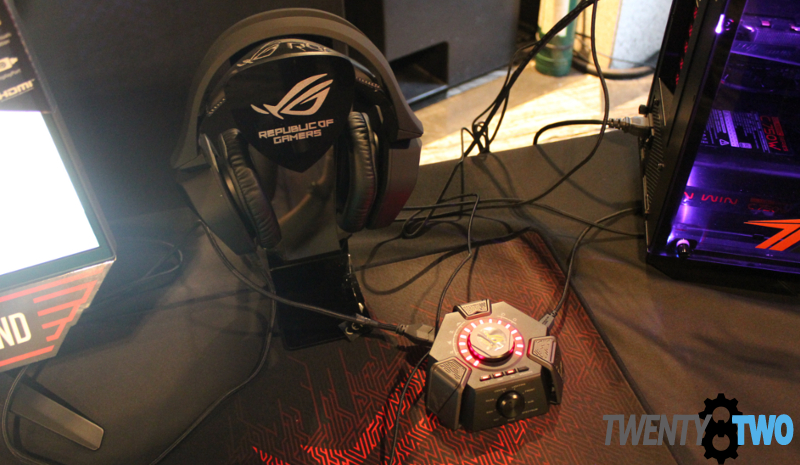 The ROG Centurion is a 7.1-channel headset that has a noise-cancelling digital microphone, along with a Hi-Fi grade ESS headphone amplifier. There are also two sets of interchangeable earcups included.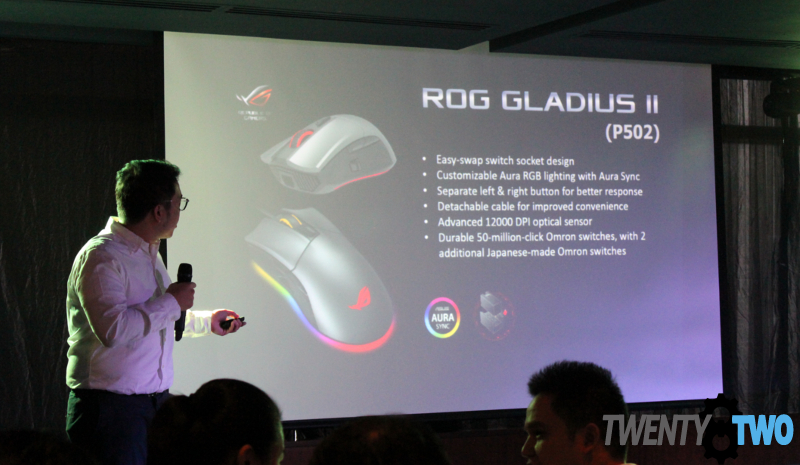 The ROG Gladius II and Strix Impact are gaming mice optimized for different games. The Gladius II is made for FPS games, and it packs the durable 50-million click Omron switches, along customizable Aura Sync RGB lighting. The Strix Impact meanwhile is a lightweight mouse designed for MOBAs, and it has the same durable 50-million click Omron switches.
Tinker Board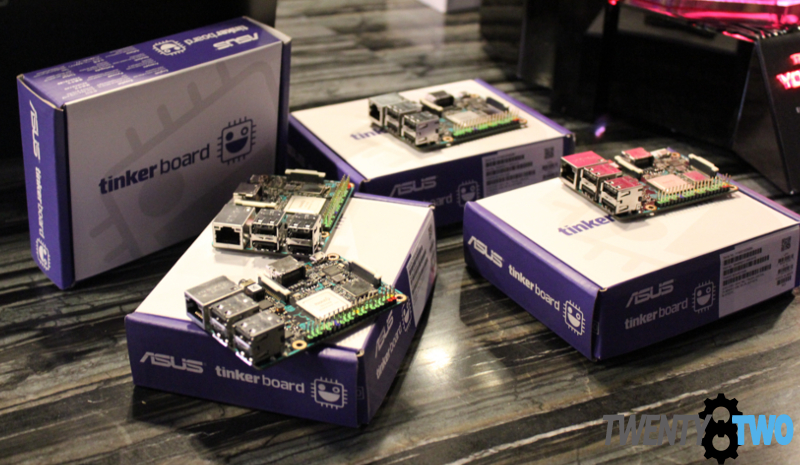 The Tinker Board, a new ASUS product, was shown during the launch. It's much like a Raspberry Pi as it a small PCB that has multiple DIY uses. It has a a 1.8GHz quad-core processor, up to 2GB RAM, Micro SD slot, 4K output, and wireless and Bluetooth connectivity, it is used in a wide variety of applications-education, maker culture, and IoT/industrial applications.
Availability and Pricing
The ASUS Kaby Lake motherboards are now available nationwide. The ROG gaming peripherals will be available by March 2017. The Tinker Board meanwhile, will be available in Q2 2017.
| | |
| --- | --- |
| Motherboards | SRP |
| ROG Maximus IX Formula |  Php       23,540.00 |
| ROG Maximus IX Code |  Php       21,490.00 |
| ROG Maximus IX Hero |  Php       16,380.00 |
| ROG Strix Z270E Gaming |  Php       12,960.00 |
| ROG Strix Z270F Gaming |  Php       11,940.00 |
| ROG Strix Z270G Gaming |  Php       13,640.00 |
| ROG Strix Z270H Gaming |  Php       10,240.00 |
| TUF Z270 Mark I |  Php       16,710.00 |
| PRIME Z270-A |  Php       11,940.00 |
| PRIME Z270-K |  Php         9,630.00 |
| PRIME H270-PRO |  Php         8,110.00 |
| PRIME H270-PLUS |  Php         7,640.00 |
| PRIME B250M-A |  Php         5,610.00 |
| Monitors | |
| ASUS MX34VQ |  Php       56,490.00 |
| ROG PG258Q |  Php       38,260.00 |
| Gaming Gears | |
| ROG Centurion |  Php       12,000.00 |
| ROG Gladius II |  Php       3,820.00 |
| ROG Strix Impact |  Php       1,750.00 |
| Tinker Board |  Php       3,400.00 |