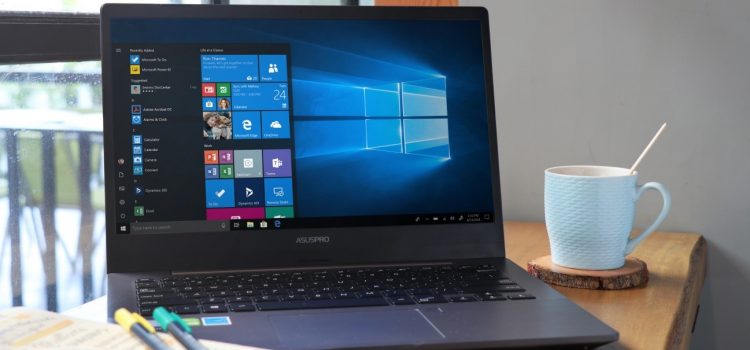 Business leaders and enterprise owners looking to elevate productivity, portability, and performance without the added bulk and buffer time need to meet the ASUSPRO...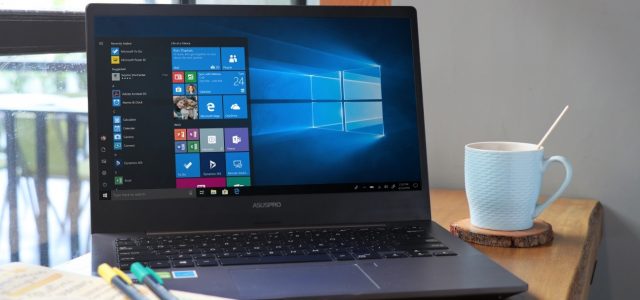 Business leaders and enterprise owners looking to elevate productivity, portability, and performance without the added bulk and buffer time need to meet the ASUSPRO P5440.
This highly-touted member of the ASUSPRO P-series laptops undeniably impresses with an arsenal of features thoughtfully geared to meet every business need, and support every fast-paced professional lifestyle, proving ASUS to be in a league of its own when it comes to providing impactful, high-level businesses solutions to the market.
Let's take a look at some of the key features that make the ASUSPRO P5440 the perfect business partner: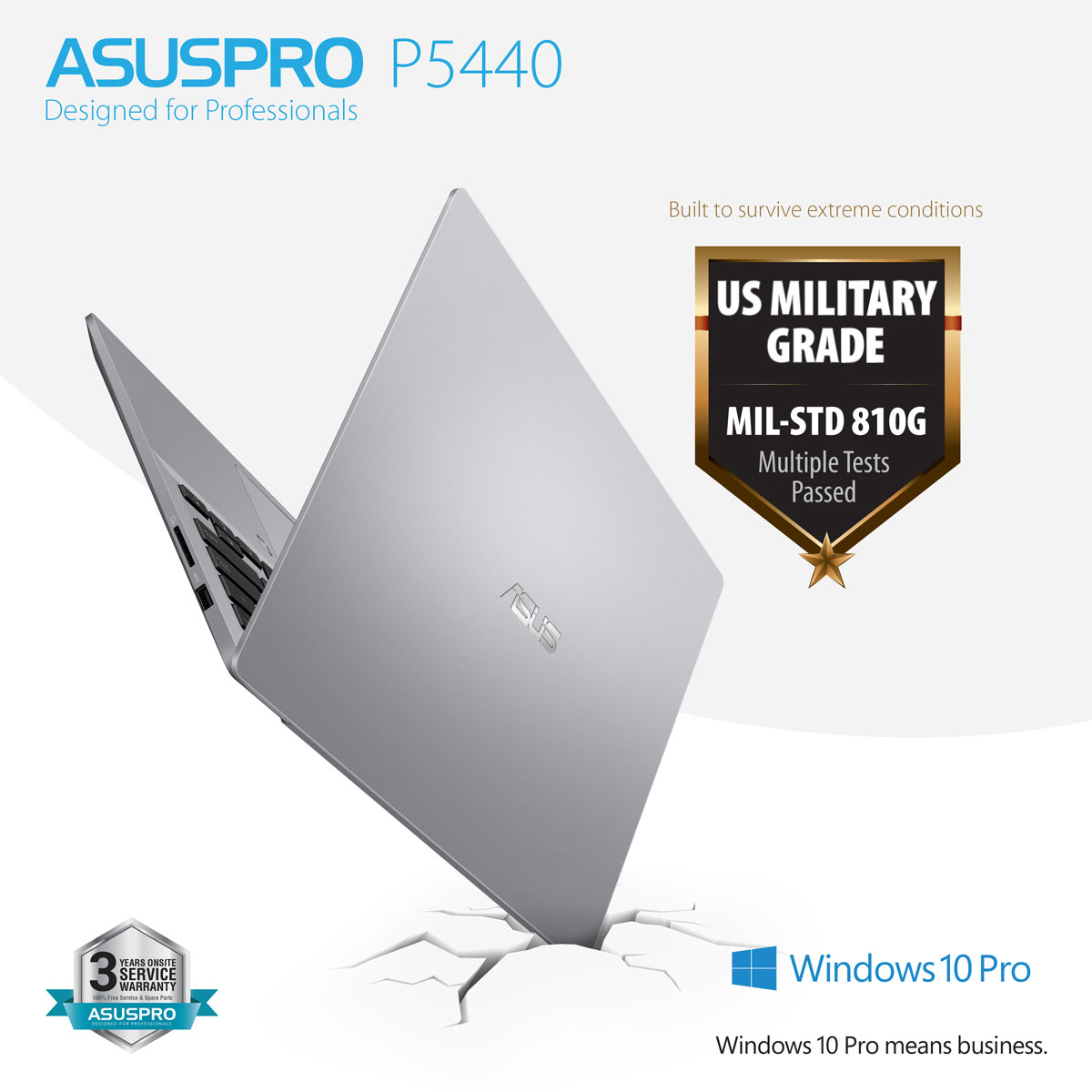 Ultra-lightweight for easy mobility
For such a heavyweight in terms of features, the ASUSPRO P5440 is a pleasant lightweight at 1.23kg, making it, in fact, the lightest laptop in the dual storage category. Compact and thin at only 18.5mm, it's a coveted companion not only for the executive traveler, but also business owners and on-the-go professionals who work from anywhere – from the boardroom to the nearby café. Plus, the ASUSPRO P5440 can power you through to up 10 hours, giving you all the battery and stamina you'll need for a long day at work.
Elegant, award-winning design
Designed to make the best impression, the ASUSPRO P5440 is attractively sleek in its stylish gray finish, ensuring adaptability in a variety of business backdrops. And unlike many laptops that find their Achilles heel in their hinge, the P5440 comes in strong with a 180⁰ lay-flat hinge that makes screen-sharing easy. Notably, its careful craftsmanship earned it the prestigious Reddot Design Award in 2018, a true testament to the quality of the laptop's design and attention to detail.
Rich visual experience and seamless connectivity for multi-tasking and presentations
Understanding the power of immersive visuals, the ASUSPRO P5440 comes equipped with NVIDIA GeForce MX130 Discrete Graphics, ensuring smooth transitions with no lag time and an overall impeccable day-to-day performance, whether that day calls for heavy multi-tasking or back-to-back presentations. Bearing in mind the comfort and ease of its user and other viewers, it also boasts an Anti-Glare Display that reduces eye strain, easing the burden of working long days and nights in front of the screen.
The P5440 also promises the convenience of hassle-free connections with its full suite of connectivity features, including the all-around USB-C™ port, with easy HDMI output that enables connections to monitors, projectors, and big-screen televisions for large-audience presentations.
Generous dual storage capacity and superfast data access
Built to support every type of business's operational needs, whether small- or larger-scale, the ASUSPRO P5440 comes power-packed with a flexible dual storage option, combining the speed of an ultrafast SSD of up to 512MB and the high storage capacity of the traditional HDD, up to 1TB. Together, these two storage types offer the best of both worlds for fast-paced workday scenarios: superfast data access and ample storage for every type of file.
Powerful U.S. military-grade durability for even the toughest corporate settings
And finally, a key feature that gives the ASUSPRO P5440 considerable edge over its counterparts is its U.S. military grade quality, having passed multiple tests at the MIL-810G certification level. This renders the P5440 extremely resilient to bumps, drops, and other collisions, making it an ideal operational investment for business belonging to industries with highly-demanding work environments, such as manufacturing, retail, hospitality, IT, and sales, among others.
With easy versatility and uncompromising reliability forming this laptop's winning suit, the ASUSPRO P5440 makes its mark both as the choice gadget for busy, always-mobile executives and entrepreneurs, as well as a worthy investment for growing enterprises and establishments – bringing ASUS to the forefront of supporting both business and businessperson at every level.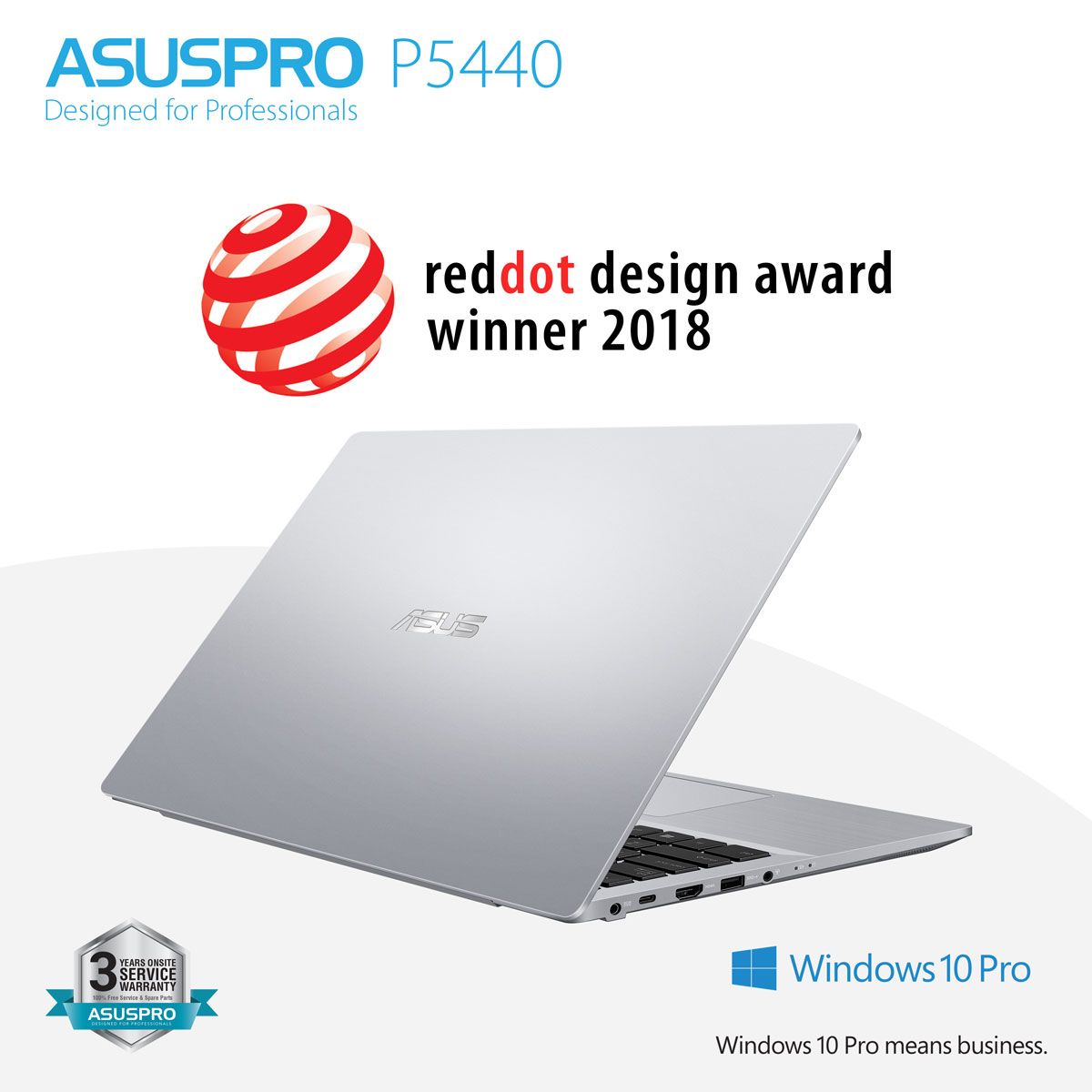 AVAILABILITY & PRICING
The ASUSPRO P5440 is available in the Philippines at an SRP of Php 72,995.00