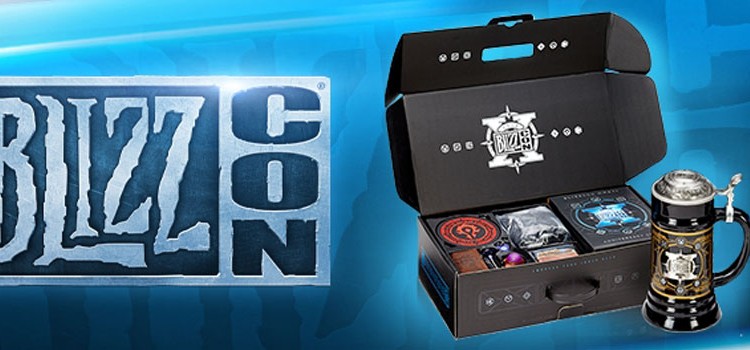 Blizzcon is just around the corner, and you can now purchase your virtual ticket and Goody Bag in a Box!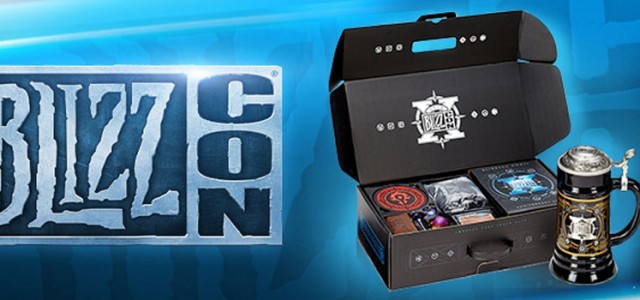 Blizzcon 2016 is fast approaching, and Blizzard just announced that sale of Virtual Tickets is now up. If you didn't know, Blizzcon is the company's annual event for fans to get to know the newest updates on their games, sneak peeks on updates and patches, tournaments, and of course, the chance to geek out on everything Blizzard.
The Virtual Ticket allows you to watch the livestreams during Blizzcon – all of them. With multiple halls hosting different themes on stream, the virtual ticket is your, well, ticket to the latest Blizzard news and discussions straight from Jeff Kaplan and the rest of the team. As a treat, purchase of the ticket nets you in-game goodies for all of Blizzard's games (more on that as we get information)!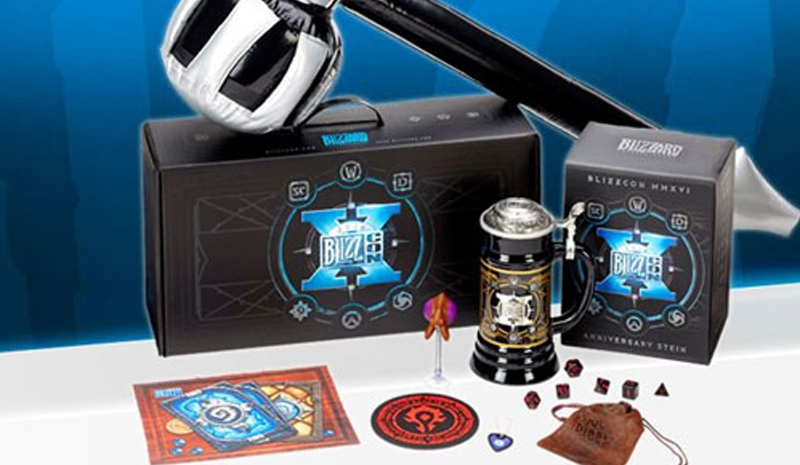 What's also awesome about the virtual ticket is that it allows you to purchase the official Blizzcon 2016 Goody Bag in a Box. People attending the event in person get their own kit but for those who can't be there physically, the virtual ticket + Goody Bag in a Box combo is the next best thing.
Blizzard-centric YouTube content creators Rhykker and Kripparrian made videos about their Goody Box unboxing! Check them out below:
From the videos, you can get the following:
Blizzcon X stein (a drinking mug)
Warcraft double-sided coaster (Alliance and Horde sides)
Diablo 3 dice set
Overwatch Inflatable Reinhardt Rocket Hammer
Heroes of the Storm ETC guitar pick keychain
StarCraft 2 Overlord antenna topper
Hearthstone microfiber tablet screen cleaner
The Blizzcon 2016 virtual ticket sells for USD39.99 while the Goody Bag in a Box retails for USD35 plus shipping, tax, and other applicable fees. For more information about the Blizzcon 2016 virtual ticket, click here.