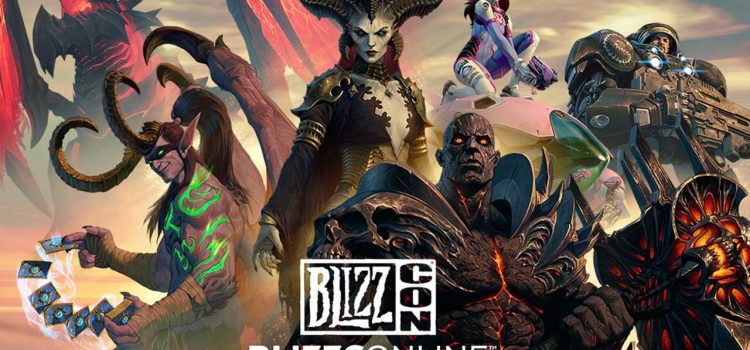 BlizzCon is finally happening! BlizzConline 2021 is going to showcase the upcoming projects from Blizzard and to celebrate 30 years of video games!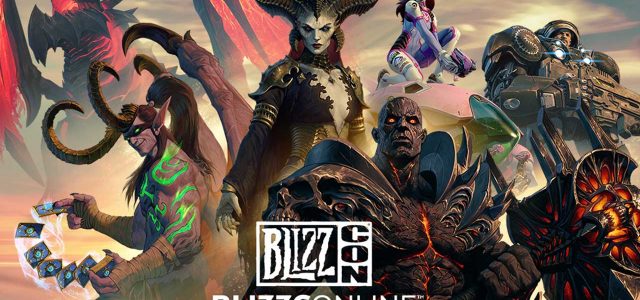 Most gamers have heard of BlizzCon, the annual event from Blizzard Entertainment that aims to gather fans for several days worth of content reveals and surprises. This time around, the event goes virtual with BlizzConline 2021. The event is FREE and runs from February 20-21, 20201.
BlizzConline brings together an online gathering of all your favorite Blizzard games for two days of updates, reveals, and grand fun featuring your favorite Blizzard games. This February also marks Blizzard's 30th anniversary and BlizzConline is a celebration of bringing epic games and universes together as Blizzard and its community look forward to the future.
BlizzConline 2021 Schedule
Day one of BlizzConline will kick off at 6 AM (GMT +8) on Saturday, February 20, with an opening segment that includes a first look at some of the latest game content now in development. Then for the next three-plus hours, players will have the option to tune in to one of six different themed channels digging deeper into the games they're most interested in.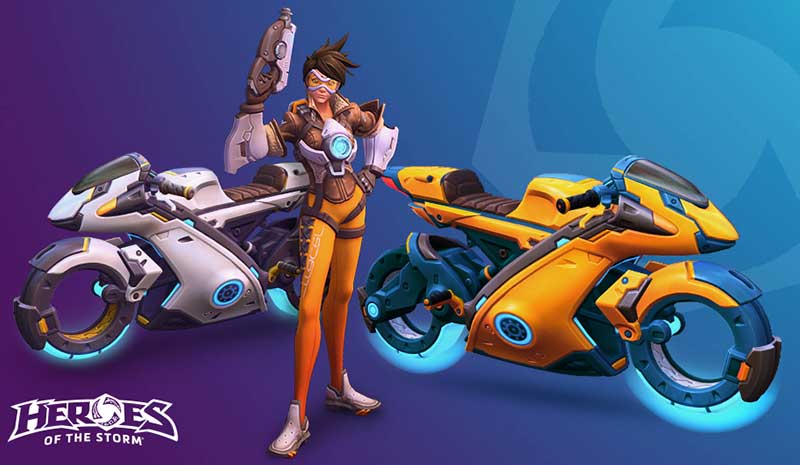 Day two will pick back up at 4 AM (GMT +8) on Sunday, February 21, with multiple channels once again, until the event concludes later that afternoon. On this second day, Blizzard will be answering players' questions through Q&A sessions and shining a spotlight on its global player community, including the winners and outstanding entries in the Community Showcase cosplay, movie, talent, and art contests and exhibitions.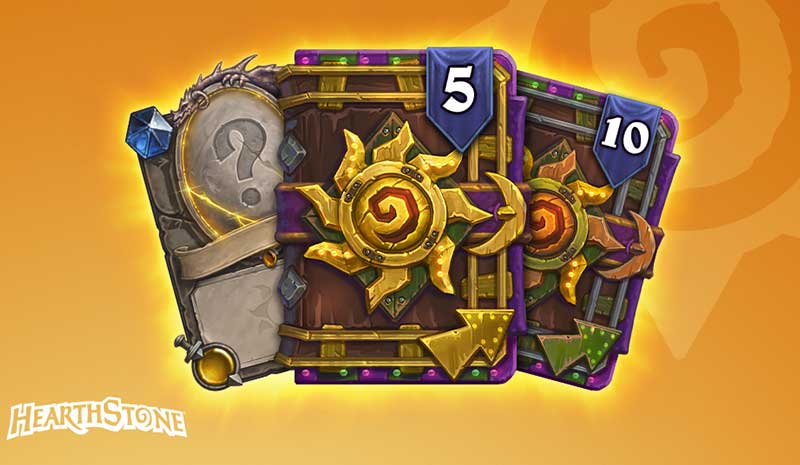 Players who miss out on events as they're broadcast will be able to watch them after they premiere (also free) in the BlizzConline video archives. A detailed schedule of events and segments will be announced in the weeks leading up to the show.
BlizzConline 2021 Goodies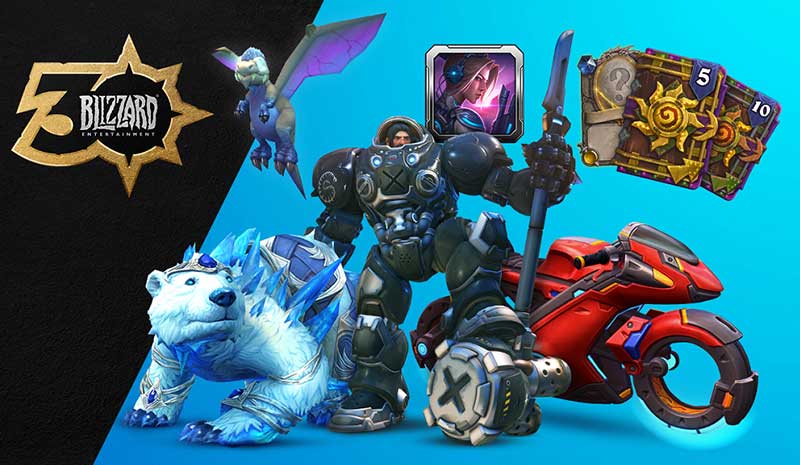 In addition to the anniversary celebration activities taking place during and around BlizzConline, an array of commemorative in-game goodies is available for sale, giving players fun new ways to mark the epic occasion in their favorite Blizzard games during BlizzConline and beyond. Players can now pick up one of three Celebration Collections in the Blizzard Shop on Battle.net:
Essentials Pack ($19.99): Get in on the fun with a Moon-Touched Netherwhelp pet for World of Warcraft®, Tracer's OSV-03 Rogue mount with Tracer Hero in Heroes of the Storm®, Overwatch® player icon and spray (coming soon), a set of StarCraft® portraits (coming soon), and a Diablo® III pet and portrait (PC version; coming soon).† Plus, get 10 Madness at the Darkmoon Faire™ card packs for Hearthstone®, 5 Overwatch Loot Boxes, and a code to receive 15% off one order in the Blizzard Gear Store (restrictions apply).
Heroic Pack ($39.99): Upgrade to add the mighty Snowstorm bear mount to your WoW collection and give 'em some hammer as legendary "Raynhardt" in Overwatch (coming soon). Plus, score a random legendary Hearthstone card from the Madness at the Darkmoon Faire set, and don cosmetic wings in Diablo III (PC version; coming soon).†
Epic Pack ($59.99): Go for the gold and get everything in the Heroic Pack plus five Golden Madness at the Darkmoon Faire card packs including all Golden cards; three Golden Loot Boxes in Overwatch, each with a guaranteed legendary; 30 days of World of Warcraft game time; and a set of Diablo III transmog items (PC version; coming soon).†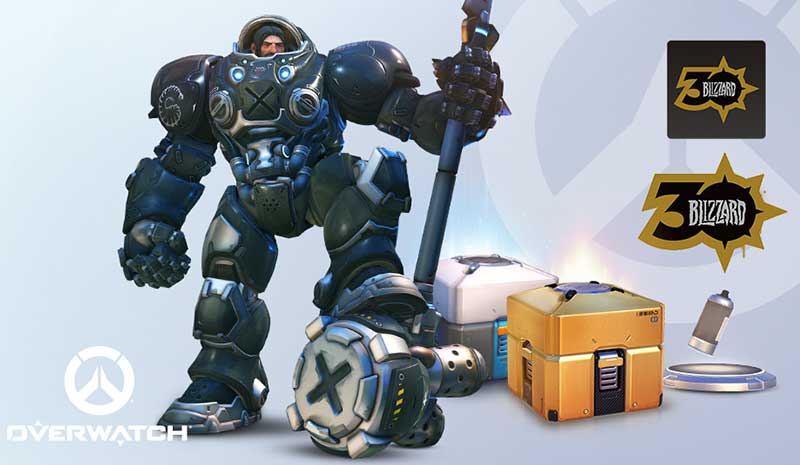 A version of this bundle is planned for Overwatch and Diablo III players on console; details, pricing, and availability will be announced at later date.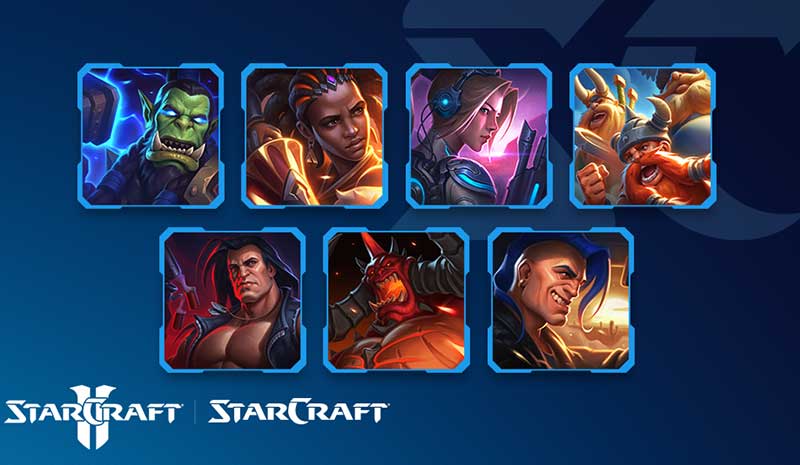 Select BlizzConline content will be supported in 12 languages via live stream or VOD, including English with subtitles in European Spanish, French, German, Russian, Latin American Spanish, Brazilian Portuguese, Arabic, Japanese, Korean, simplified Chinese, and traditional Chinese.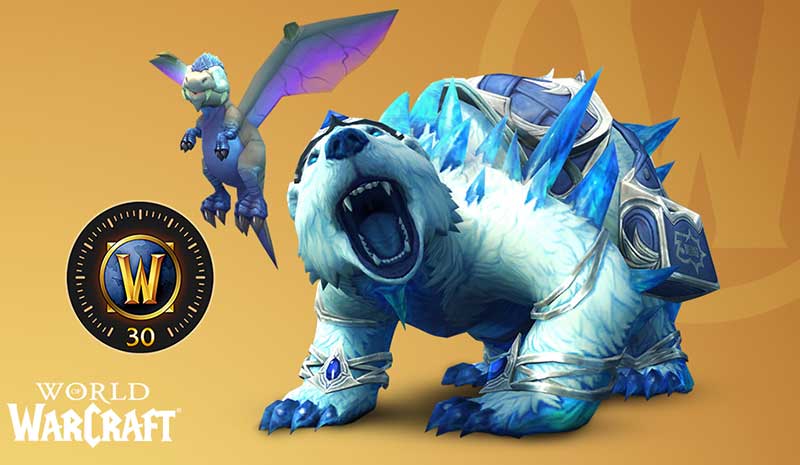 For more information on BlizzConline, visit www.blizzcon.com.
For artwork and other assets for BlizzConline and Blizzard's games, visit http://blizzard.gamespress.com.