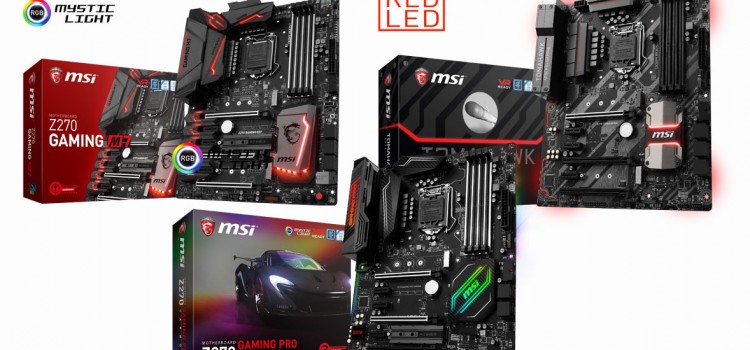 MSI has revealed new gaming motherboards that take gaming to the next level with innovative features, tough build quality, and optimization with the latest...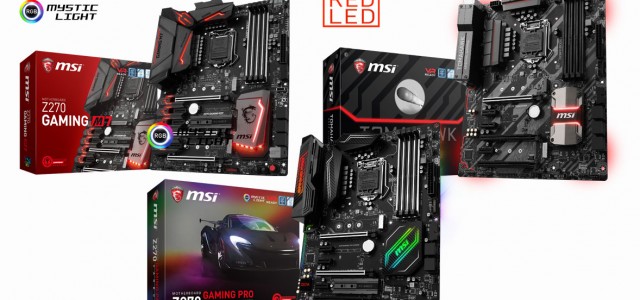 It's no surprise that gaming-oriented brands have a slew of new offerings on display at CES 2017. MSI is no exception, as they unveiled all the newest hardware showcasing the newest Intel processor, codenamed Kaby Lake.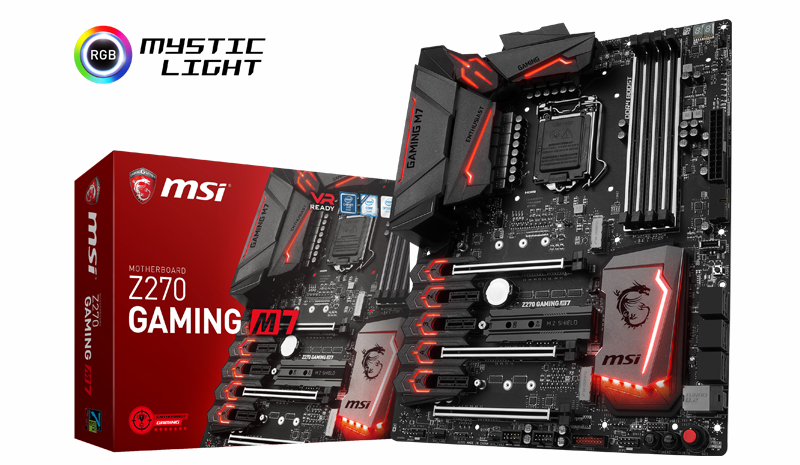 MSI's newest set of motherboards, the Z270 Enthusiast series, aim to provide gamers with the latest innovations the company has to offer. All the new boards feature M.2 Shield, a cooling option for your Intel Optane SSDs, which helps prevent heat throttling. Also on board are VR-related tech: the VR Ready and VR Boost. VR Ready is a one-click feature on the MSI Gaming App that flawlessly switches your PC settings to max, allowing you to enjoy the best VR experience possible. VR Boost is a smart chip embedded in the motherboard that allows smooth, consistent, and strong signal flow to the dedicated VR-optimised USB port, reducing motion sickness in gamers who use VR goggles caused by inconsistent signal flow.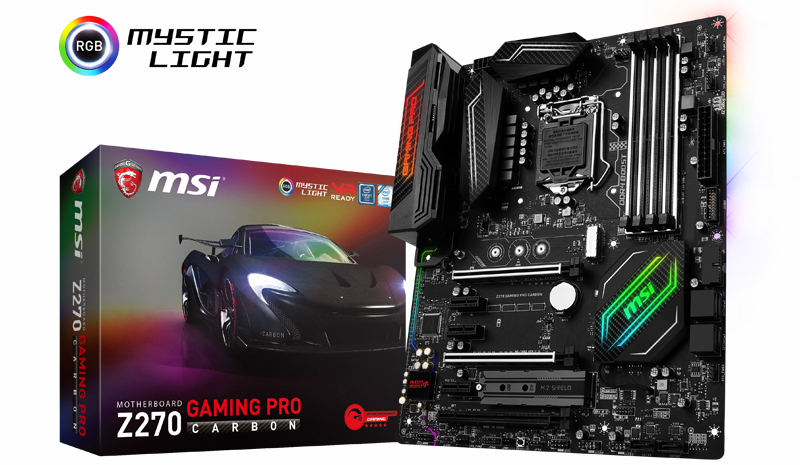 The Performance Gaming line of boards are for gamers who don't just want great performance, but also stylish lighting aesthetics. The ZZ270 Gaming Pro Carbon has built-in RGB Mystic Light. Through the app on the desktop or smartphone, you can control the lighting effects not just on the board, but also any other Mystic Light-enabled piece of hardware or peripheral, and even LED RGB light strips you wish to install. The Performance Gaming line also features Audio Boost with Nahimic 2 ensure sound quality is top notch thanks to an isolated audio PCB, audio covering, and gold-plated audio connectors.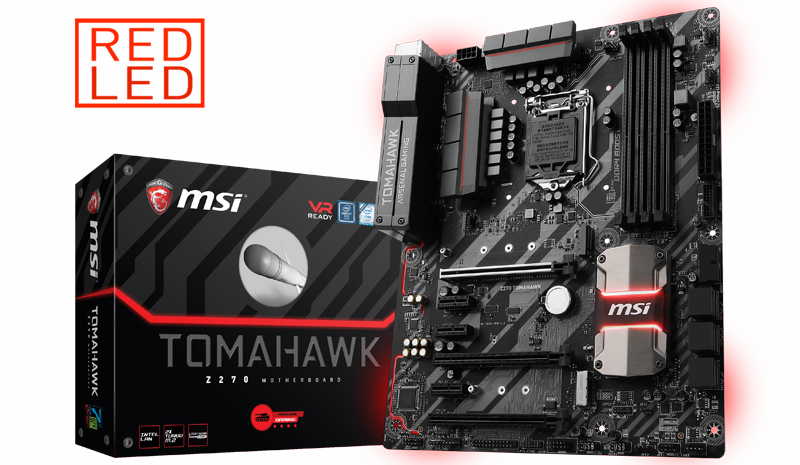 The Arsenal line of the Z270 boards are built to withstand punishment coming from long hours of gaming. The board is loaded with heavy plating, akin to a tank. The plating contains heat sinks that aim to keep the board and all connected components working at optimal levels for far longer, without performance dips. These boards feature the Lightning USB 3.1 Gen 2 system, ensuring high speed data transfers (up to twice the regular transfer speed) for all USB 3.1 Gen 2 devices plugged into the board's ports. The DDR4 Boost on the other hand, ensures maximum performance and stability when working the RAM chips overtime via gaming, video editing, and large-scale rendering.
Expect the new MSI boards to dominate shelves soon.