NVIDIA has revealed a lot of exciting products and services at this year's CES. From a cloud-based game streaming platform, to the notebook versions...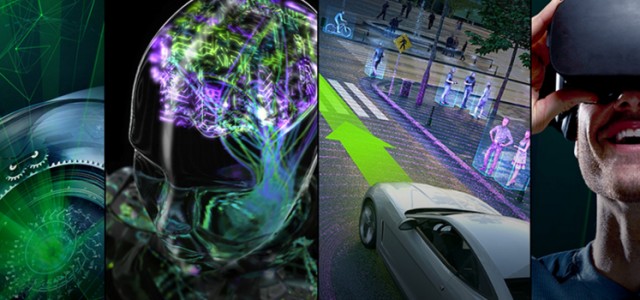 This year's CES sees new tech products being announced in the spades, with launches from different manufacturers; be it smartphones or gaming units. While shiny new phones and equipment are always exciting, some companies are also releasing tech services. NVIDIA is one of them, with the unveiling of their GeForce NOW cloud-based gaming service for both PC and Mac. They've also announced the new GTX 1050/1050Ti gaming laptops, and the SHIELD TV media streamer.
GeForce NOW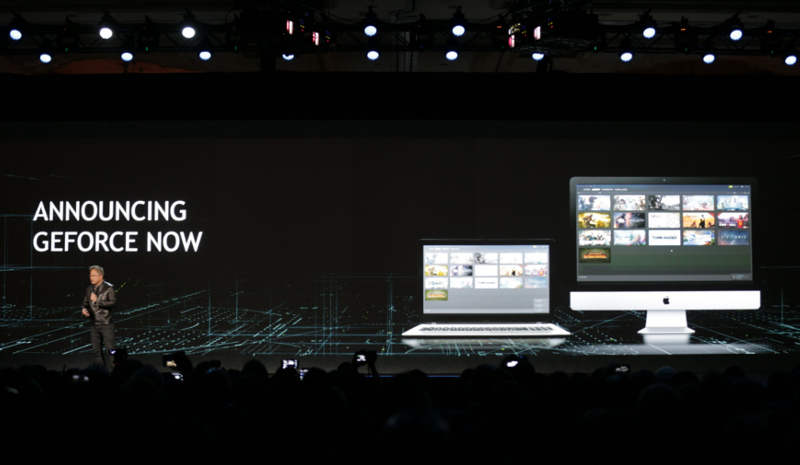 NVIDIA's GeForce NOW service connects gamers to NVIDIA Pascal-powered PCs in cloud data centers, which renders and streams games to a player's PC or Mac. This means that a GeForce NOW subscription will enable gamers with low-end PCs to stream their games from a GTX 1060 or GTX 1080 virtual PC.
The service is compatible with most PCs and Macs, and can support games from digital stores such as Steam, Battle.net, Origin, GOG, and Uplay. GeForce now also syncs game saves and achievements with locally installed games. Meaning gamers can play their games on-the-go on a seconday laptop, with progress being synced to their main gaming PC.
The concept of a cloud-based gaming service is not new, OnLive did it before. Though it did not prove to be successful as it was plagued with issues, ranging from lag, stuttering visuals, and high data usage. It remains to be seen how NVIDIA will tackle these problems that plague video game streaming.
GeForce NOW will be available to early access in the US at March, with a full launch targeted for spring, with prices of $25 for 20 hours on a GTX 1060 PC or 10 hours on a GTX 1080 PC. No announcements have been made as regards international availability.
GeForce GTX 1050/1050Ti for laptops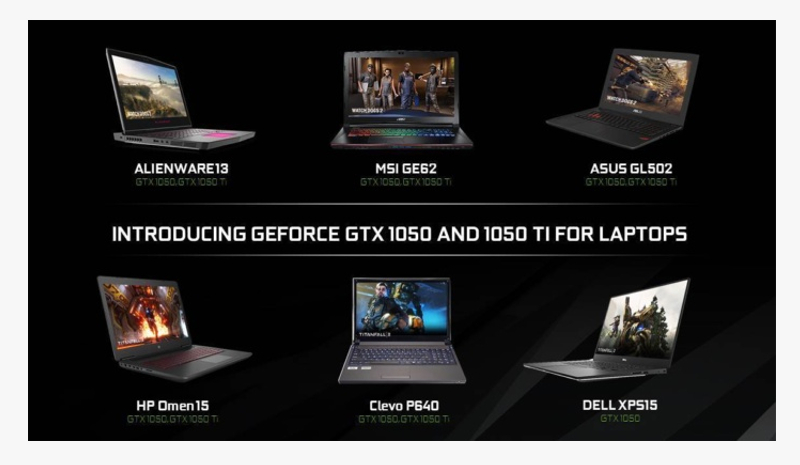 NVIDIA has announced the new line of GTX 1050/1050Ti gaming notebooks. This follows the release of the desktop 1050/1050Ti, and rounds out the Pascal notebook GPU lineup. Here are some of the announced laptops with the 1050/1050Ti GPUs:
The GTX 1050/1050Ti for laptops are expected to be close to their desktop counterpart's performance-wise; much like the other cards in the NVIDIA Pascal line. Though it remains to be seen as to how well they'll perform, though it's a good bet that they can play modern games with decent settings at 1080p.
The pricing for laptops with the GTX 1050/1050Ti is expected to start at around $700.
NVIDIA SHIELD TV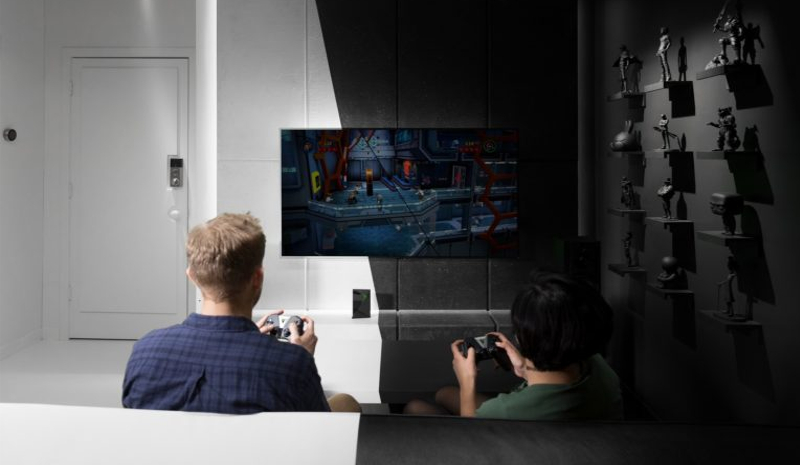 NVIDIA also unveiled the SHIELD TV media streamer, the first 4K HDR streaming platform. It supports the streaming shows from Netflix, Amazon Video, YouTube; along with game streaming from Android Play, Steam (through Big Picture mode), and the upcoming GeForce NOW.
The SHIELD TV is also the first streamer to offer voice control through Google Assistant. Google has optimized Assistant for TV use by showing visual answers to questions to the connected TV. And in-line with NVIDIA's push for home AI, they'll be releasing an AI mic accessory, the NVIDIA SPOT. SPOT can extend voice control access throughout the home.
NVIDIA's SHIELD TV is priced at $199, and the SPOT at $49.99.
BB8, NVIDIA's self-driving car
Speaking of Google, NVIDIA is also creating their own self-driving car platform, the DRIVE PX2 AI. They even did a demo of their self-driving car, affectionately called BB8. Watch the demo here:
Image Source: NVIDIA Blog