WD Black NVMe PCIe SSD is the Next-generation storage for high-performance PCs with sequential read speeds up to 2050MB/s and unlocks a new level...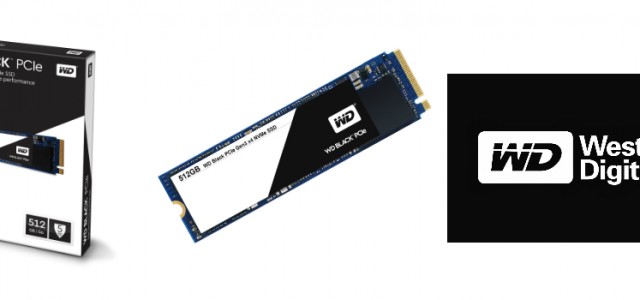 Western Digital announced the newest member of the SSD Family the WD Black PCIe NVMe SSD. This new SSD completed the internal storage lineup for 2017 after the last quarter's release of the Green and Blue WD SSDs.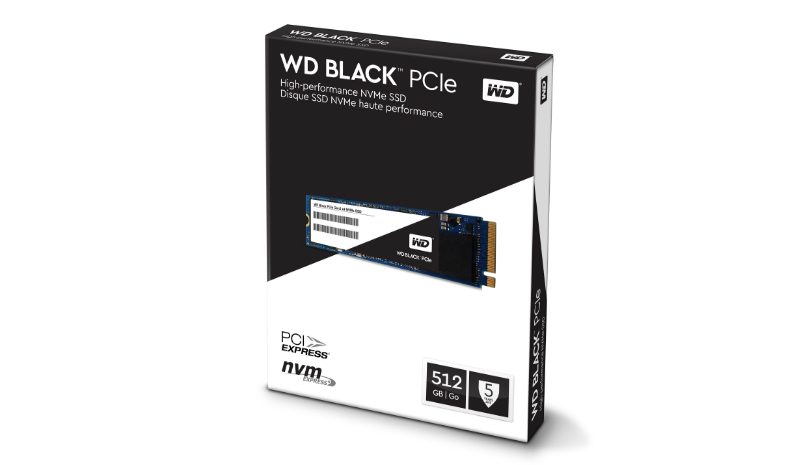 Unlike the Green and Blue which are SATA products and come in with 2.5″ and M.2 (SATA) flavors, the WD SSD Black is a pure M.2 PCIe 3.0 x4 NVMe product. Rumor has it that the SSD is powered by a Marvell controller and obviously this is a rebranded SSD from Sandisk with 15nm TLC (with SLC cache).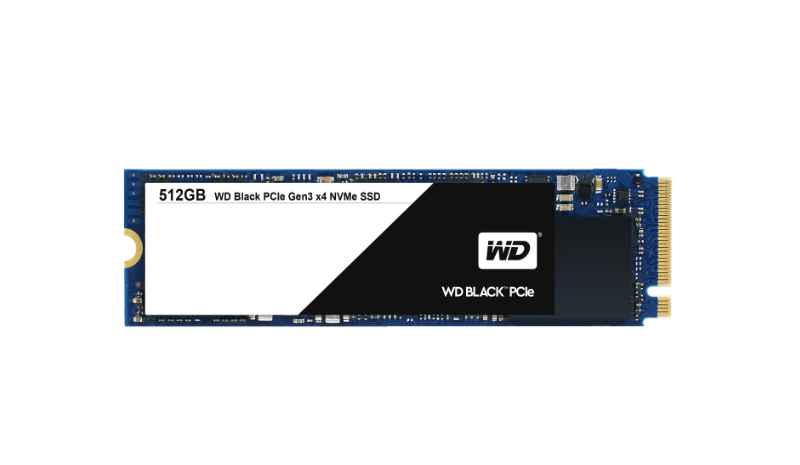 Specifications
Capacity: 256GB / 512GB
Random Read: 170k
Random Write: 130k/134k
Sequential Read: 2.05 GB/s
Sequential Write: 700 / 800 MB/s
Endurance:  80 / 160 TBW
Power: 5.5 mW idle / 8.25 W peak
Form Factor: M.2 PCIe 3.0 x 4 NVMe
Warranty: 5 years
"NVMe PCIe-based SSD adoption is poised to accelerate in 2017 and the years to follow," said Jeff Janukowicz, vice president, IDC. "Products like the WD Black PCIe SSD, with a broad ecosystem and compatibility testing, should give customers a significant performance increase over SATA SSDs and offer a straightforward solution for customers to update to or build future-ready systems."
As a compatible and reliable solution to ramp up newer PC configurations with PCIe performance, the WD Black PCIe SSD is the ideal storage solution for the performance PC enthusiast and for more demanding gaming and VR-focused applications. The WD Black PCIe SSD delivers more than three times the sequential read performance of SATA SSDs, an industry-leading 1.75M hours MTTF, and WD Functional Integrity Testing (F.I.T.) Lab certification. The WD Black PCIe SSD has been designed with thermal and power management algorithms beyond the NVMe specification to help with consistent performance as well as low power consumption.
Like all WD SSDs, the WD Black PCIe SSDs include free, downloadable, WD SSD Dashboard software, which allows continuous performance, capacity monitoring, and firmware updates.
"We are in the midst of a once-in-a-generation interface change," says Eyal Bek, senior director of client SSD, Devices Business Unit, Western Digital. "The WD Black PCIe SSD ramps up performance while delivering worry-free reliability for our customers worldwide. We believe that this will accelerate the transition that is already occurring from SATA to PCIe. Western Digital is uniquely positioned to offer customers a complete storage portfolio—HDD or SSD, and SATA or PCIe form factors for every segment of the market."
"ASUS is dedicated to advancing technologies and leading innovation. WD and ASUS worked closely together to ensure that the WD Black PCIe SSD delivers performance that our customers expect with hassle-free installation and use. With the latest ASUS motherboards and WD Black PCIe SSDs, gamers can focus on winning rather than the distraction of waiting for games or levels to load," said Joe Hsieh, corporate vice president and general manager, Motherboard Business Unit and New Product Planning Division, ASUS.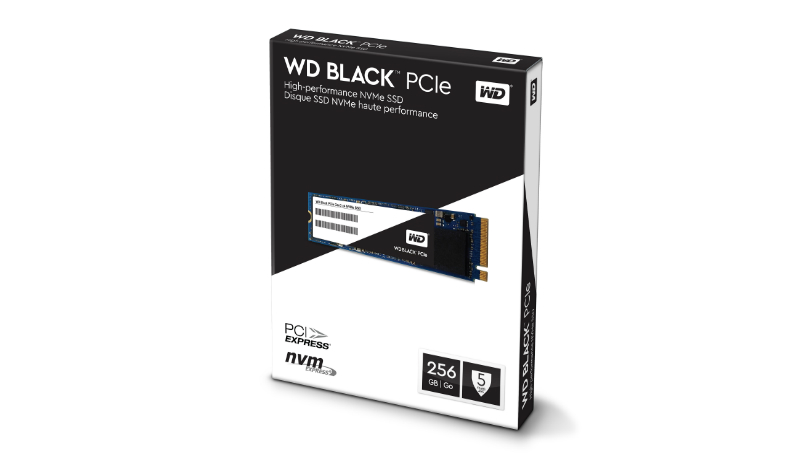 Pricing and Availability
The WD Black NVMe PCIe SSD sports a 2050 mb/second and 800 mb/second  sequential read and write speeds, 5-year limited warranty, and WD F.I.T. Lab™ certification for compatibility with many leading platforms. MSRP for the WD Black PCIe SSD starts at $109.00 USD for the 256GB and $199.99 for the 512GB. The WD Black PCIe SSD will be available worldwide via the
WD Website
during the first half of 2017 and now it is open for pre-orders.