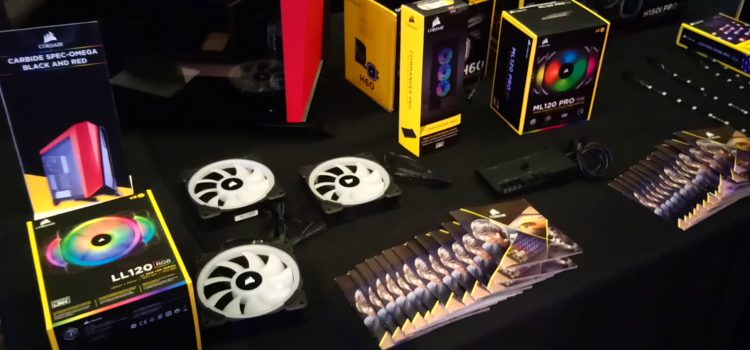 Corsair recently held its first official press event last April 13. During the event, representatives from Corsair announced their lineup of gaming products that...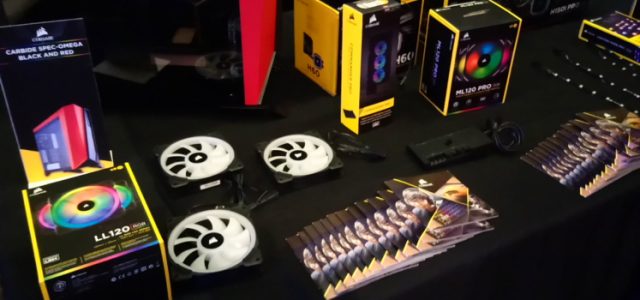 For any PC gaming enthusiast, Corsair is surely a familiar brand. Not only are their line of PC cases and power supplies well-known, they're also regarded for their gaming peripherals. From gaming mice to surround sound headsets, Corsair has everything that you need to get your game on.
While Corsair products have been available in the Philippines for quite some time now, the brand has only recently held their first official press event last April 13. During the event, representatives from Corsair – Harry Chen (Sales Manager – SEA) and Dennis Jackson (Head of Marketing), announced Corsair's lineup of gaming products that will be available in the country this 2018.
The first of their new products are the Void Pro gaming headsets. The Void Pro is their top-end gaming headset, and it comes in four variants: Surround, USB, Wireless, and Wireless Special Edition. Of the four variants, all but the surround edition comes equipped with RGB lighting. Complementing the Void Pro line is the ST100 RGB headset stand.
New DIY products are also lined up this year, including the RMX White series of power supplies, the Vengeance RGB RAM units, and the LL Series of fans with RGB lighting.
For RGB fanatics, the LL Series is a must. Not only will it keep your PC cool, it also features a whopping 16 RGB LEDs – 12 in the frame, and 4 in the hub.
If you need more cooling power though, the Hydro Pro series of fans is a good cooling option. The series consists of the H150i Pro and H115i Pro, both of which are powered by magnetic levitation technology, and are equipped with RGB lighting.
Another exciting product line is Corsair's PC cases, namely the Carbide 275R and the Obsidian 500D. The Carbide 275R has a clean and minimalist design, along with a full window side panel to showcase your gaming PC's internals. It's also builder-friendly and supports multiple cooling options. The Carbide 275R comes in two color variants – black and white; and there's even a 275R tempered glass edition.
Meanwhile, the Obsidian 500D is Corsair's higher-end PC case. The 500D features a stylish black exterior with tempered glass side doors. It also has removable fan and radiator trays, along with removable dust filters. Best of all, the 500D has a front I/O that's packed with all the ports that you need and more.
Finally, Corsair revealed the K63 Wireless Mechanical gaming keyboard. The K63 has Cherry MX Red switches, blue LED backlighting, and supports multiple connectivity options. It's battery can last for up to 25 hours with backlighting, and a whopping 75 hours when the backlight is turned off.
Aside from announcing new products, Corsair gave a quick update on their existing peripherals such as the waterproof K68 Series of gaming keyboards, along with HS50 and HS60 gaming headsets.
Corsair also highlighted their partnership with Ubisoft for Far Cry 5. The collaboration between the two enables Far Cry 5 players to sync their Corsair-powered rig's lighting to the action on-screen.
While Corsair revealed lots of exciting new products at the press event, the brand promised that this is only the first of many to come. Representatives from Corsair hinted that there will be more new product releases this year.
(This article was originally published by the same author at ggnetwork.tv)