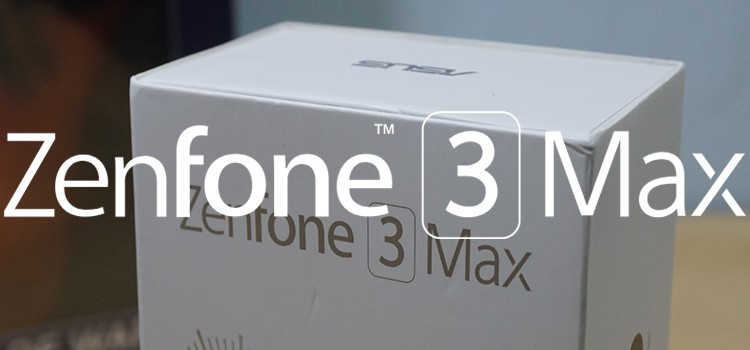 If you're looking for an all-around smartphone at a lower price point, you can't go wrong with the Zenfone 3 Max.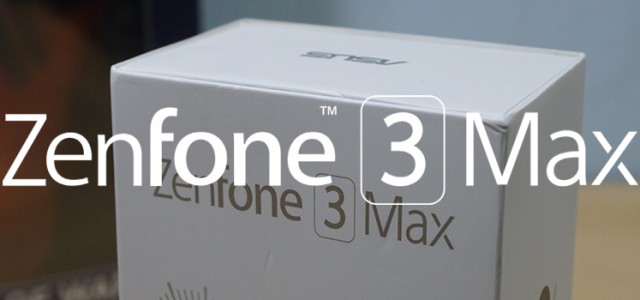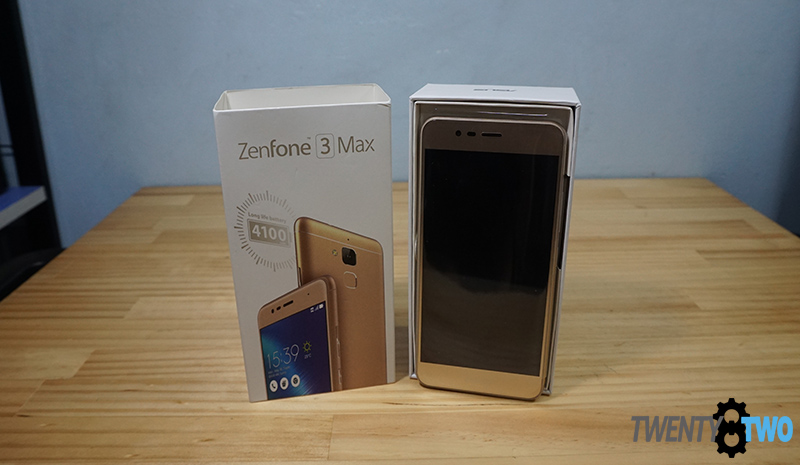 People seek different features when it comes to buying smartphones. Some prefer phones with high-end specs for on-the-go gaming, while others buy models with quality front cameras for the best selfies. But for those who seek out the phone with the longest battery life, the previous ZenFone Max was the top choice. Though it does have some performance issues, especially when playing games or running the more demanding apps.
Now Asus has released their follow up, the ZenFone 3 Max. Here are the specs:
Model: ZC520TL
Processor: Mediatek MT6737M Quad-core 1.25 GHz Cortex-A53
RAM: 3GB
ROM: 32GB / MicroSD Slot (up to 256GB)
Display: 5.2 inches IPS capacitive touchscreen, 720 x 1280 pixels (282 ppi)
GPU: Mali-T720MP2
Front Camera: 5 MP Camera
Rear Camera: 13MP Camera, f/2.2 aperture, 5 P Largan lens
Battery: 4100mAh Lithium (non-removable)
Network / Wireless Connectivity: 802.11 b/g/n, Bluetooth v4.0, A2DP, EDR
SIM: Dual 3G, HSPA+, LTE / Dual Sim (Nano-SIM/ Micro-SIM, dual stand-by)
Connectivity: MicroUSB v2.0, USB On-The-Go
Sensors: Fingerprint, accelerometer, proximity, compass
OS: Android Marshmallow 6.0.1 with ZenUI 3.0
Dimensions: 149.5 x 73.7 x 8.6 mm
Weight: 148 grams
Colors: Titanium Grey, Glacier Silver, Sand Gold
Design and Feel
The ZenFone 3 Max has an aluminum back panel with a plastic top and bottom, with the corners having a gentle curve to facilitate a more natural grip. The phone's speaker is found at the back, along with the rather accurate fingerprint scanner located under the 13MP camera (which loses the laser sensor). Though thankfully, the lens does not protrude the panel.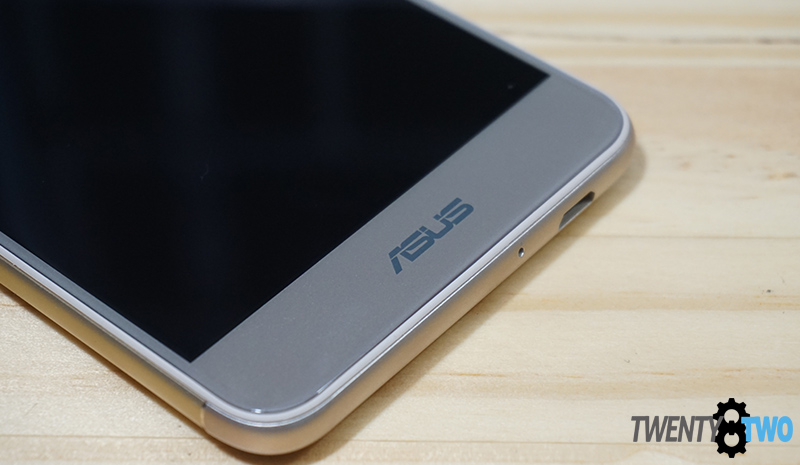 At the bottom is the micro-USB port, and up on top is the headphone jack. Volume rockers are found on the right side, along with the power button. And on the left side is the hybrid tray for either two micro-SIMs or a micro-SIM/microSD card combo.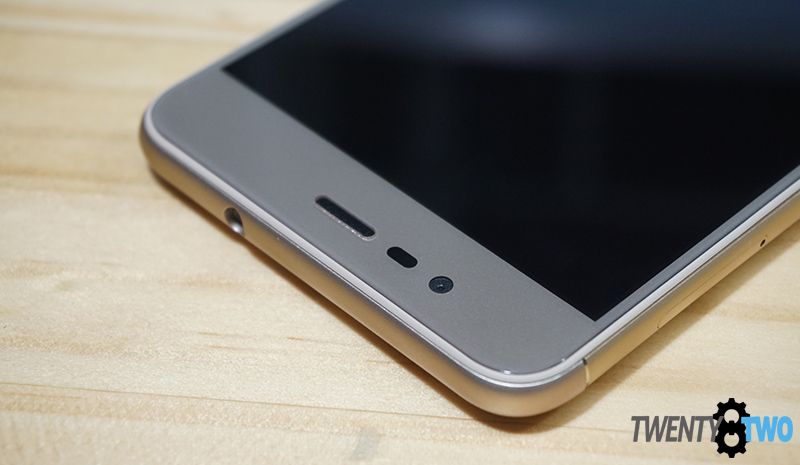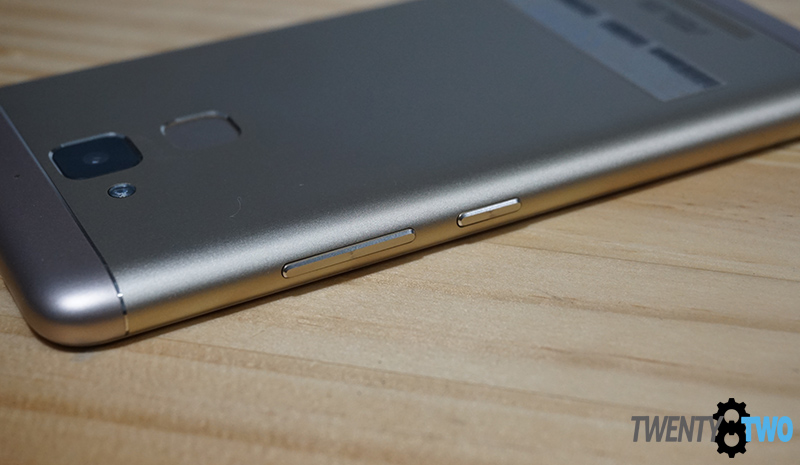 The ZenFone 3 Max is smaller and thinner than the previous Max, as it replaced the former 5000mAh monster-of-a-battery to a 4100mAh one. It also has a 5.2 inch HD display compared to the old 5.5-inch screen. And while the newer model loses the Gorilla Glass 4, it does gain a 2.5D glass touch screen which gives a curved effect to the display. Though it may seem like it's just for better looks, the curved glass effect actually feels quite nice when being used.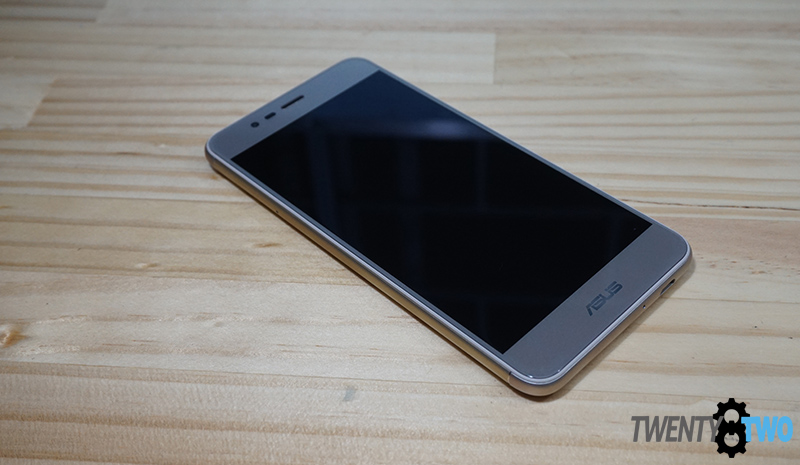 Overall, the ZenFone 3 Max has a sleek and premium-looking design which is certain to attract a lot of people. It also feels nice and solid to hold and use; there's no real flaw when it comes to the phone's build quality.
Display and Sound
Going back to the 5.2-inch display; it has a 1280×720 resolution, which seems disappointing at first considering that full HD displays are often standard on new phone releases. But unless you have a scarily sharp sense of sight, you'd find no problems with the ZenFone 3 Max's display as it is perfectly adequate for daily use.
When it comes to sound quality, the phone's speakers are not that great. Songs often sound harsh and tinny when played near max-volume, though it's clear enough for light video watching. As for headphones, the Max provides a nice and clear sound that's sure to be more than enough for regular listeners, not so much for the more hardcore audiophiles looking for more sound customization options.
UI and Performance
The ZenFone 3 Max comes with ZenUI 3.0 launcher based on Android Marshmallow v6.0.1. Aside from an addition of new themes, wallpapers, and widgets; the ZenUI also has some new apps such as the Mobile Manager which includes a boost function to improve phone performance through cutting down some background apps. For mobile gamers, it also has Game Genie which features a speed booster for games, along with a stream and record function for those who would like to stream some gameplay on Twitch or YouTube.
Looks-wise, the ZenUI is a bit of a mixed bag. For those looking for a more stock android look, the launcher is far from it. Though downloading Nova Launcher or Google Now can make it look closer, as the ZenUI's native app designs are at least not too far off from Google's material design. But others might actually prefer the playful style of ZenUI.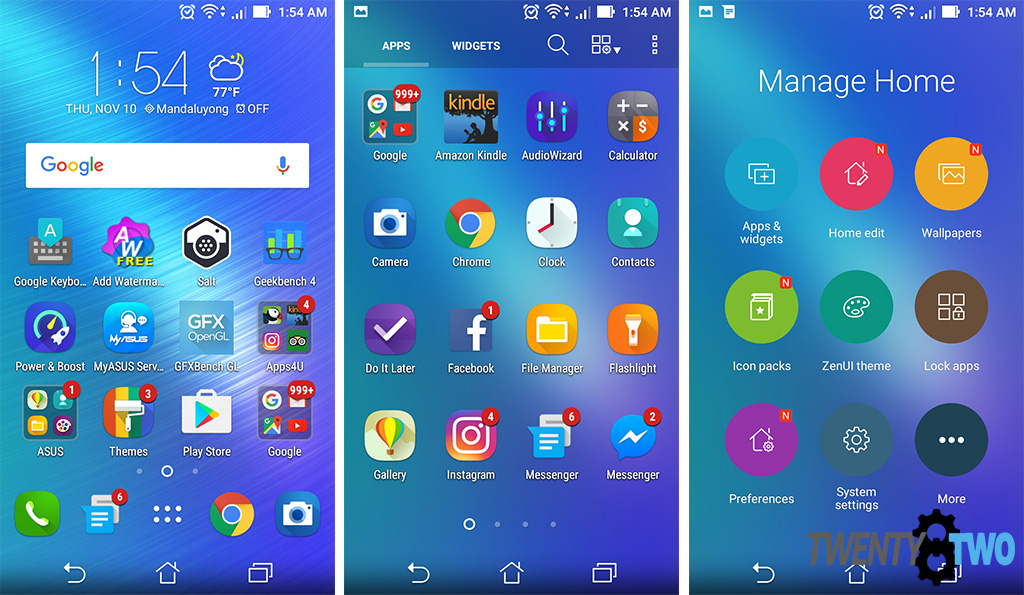 As with previous iterations of the ZenUI, this phone has a number of unnecessary apps included, which we were not too happy with. While this bloatware is a bit of a nuisance when first setting up the phone, they can be deleted to free up some space. Though if you decide to keep these apps, they thankfully won't cause much slowdown as the phone's 3GB RAM is enough to keeps things running smoothly in day-to-day use.
Speaking of running smoothly, it still does rather well when multitasking, which is a far cry from the previous Max's sluggish performance. The ZenFone 3 Max runs smoothly overall, and in all our time testing, at no point did it become unresponsive to the point of having to restart the device.
As for gaming, it can run games such as Hearthstone and Asphalt 8 rather well, thanks most likely to the 720p display which eases the load on the Mediatek MT6737M quad-core processor and Mali-T720MP2 GPU. Having a 1080p display would have likely caused performance issues when gaming as a full HD display means double the number of pixels needed to be rendered.
Camera
As mentioned earlier, the ZenFone 3 Max loses the previous model's laser autofocus. While it may seem to put the new one at a disadvantage, image quality is a bit better surprisingly. Taking outdoor shots with lots of natural light can produce clear photos such as this: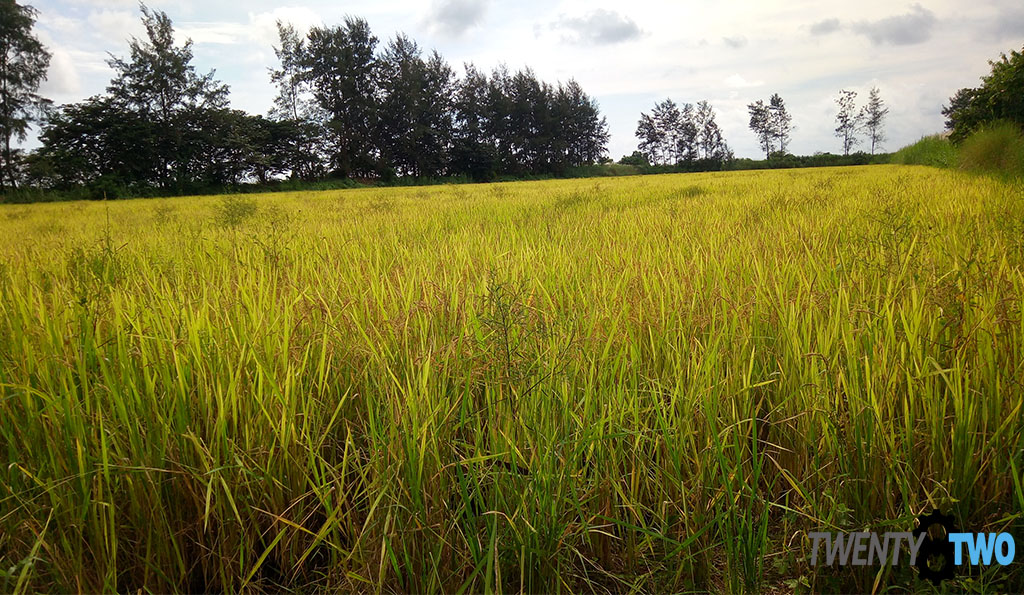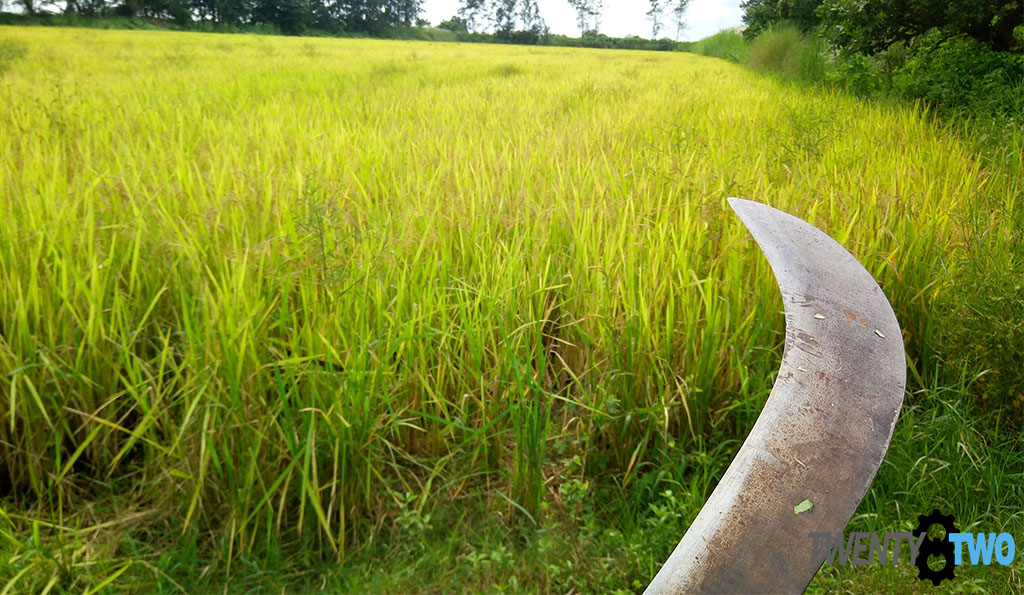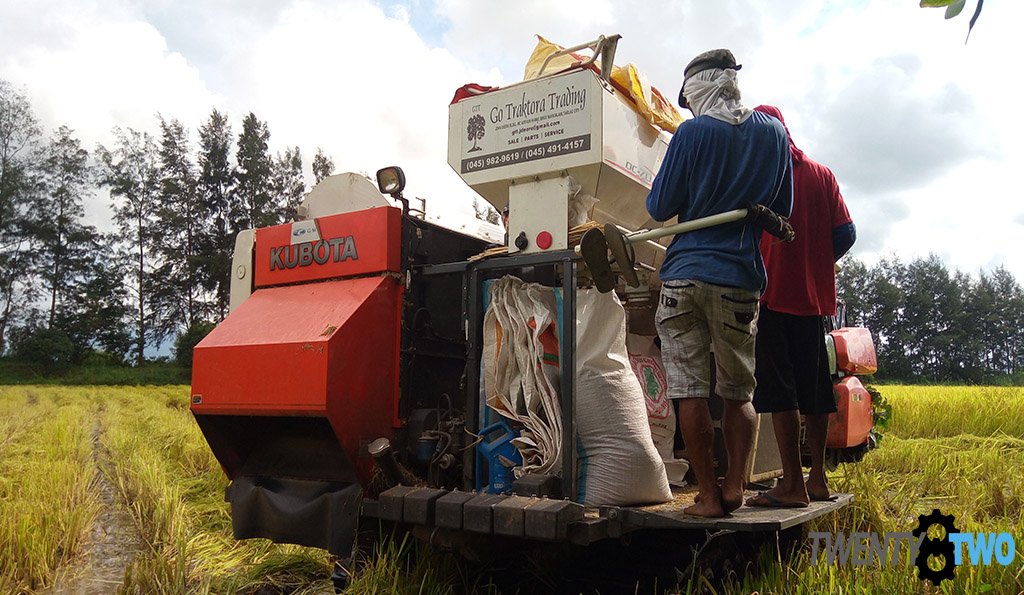 Indoor shots, along with low-light photos are still a bit grainy and dull, but it's still an improvement over the old one. And the quality is acceptable considering the phone's price.
Camera Options for the ZenFone 3 Max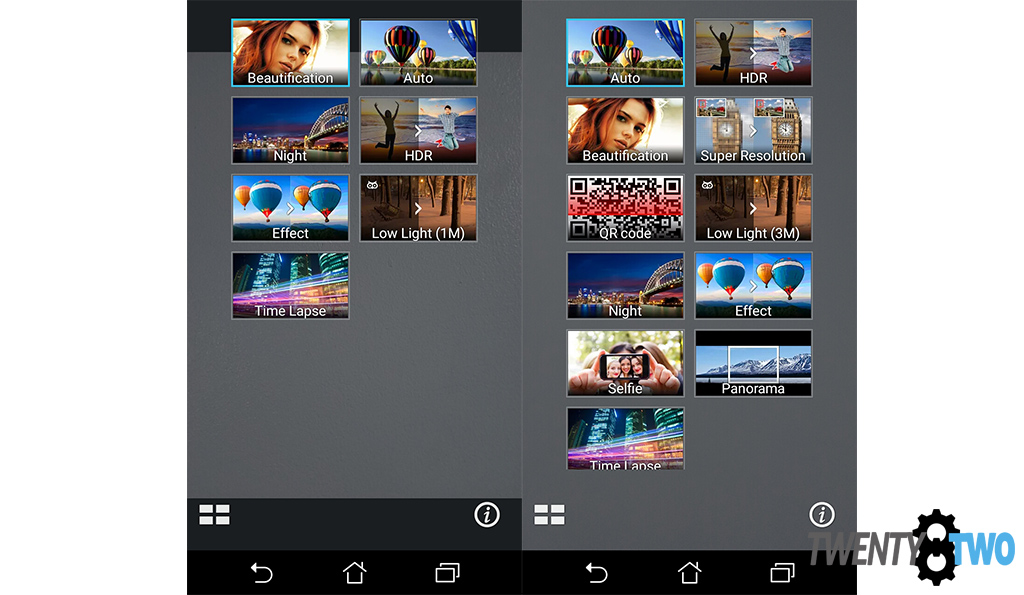 The front camera shares the same quality in that it takes pretty selfies when outdoors. But be warned though, indoor selfies often look a bit too soft and grainy, and the built-in beautification feature is not much help. Avid selfie-takers may be disappointed.
As for videos, the phone records at a 1080p resolution and 30 frames per second. Video quality is not exceptional, though it's not too bad either. You won't be capturing the clearest videos of nighttime or stadium concerts, but again, it works well in the outdoors with natural light.
Battery Life
Our expectations for the ZenFone 3 Max's battery life were quite high, seeing as the previous Max had an insanely long battery life compared to the average smartphone. But of course, we expected the newer model to have a shorter battery life as its battery did get reduced.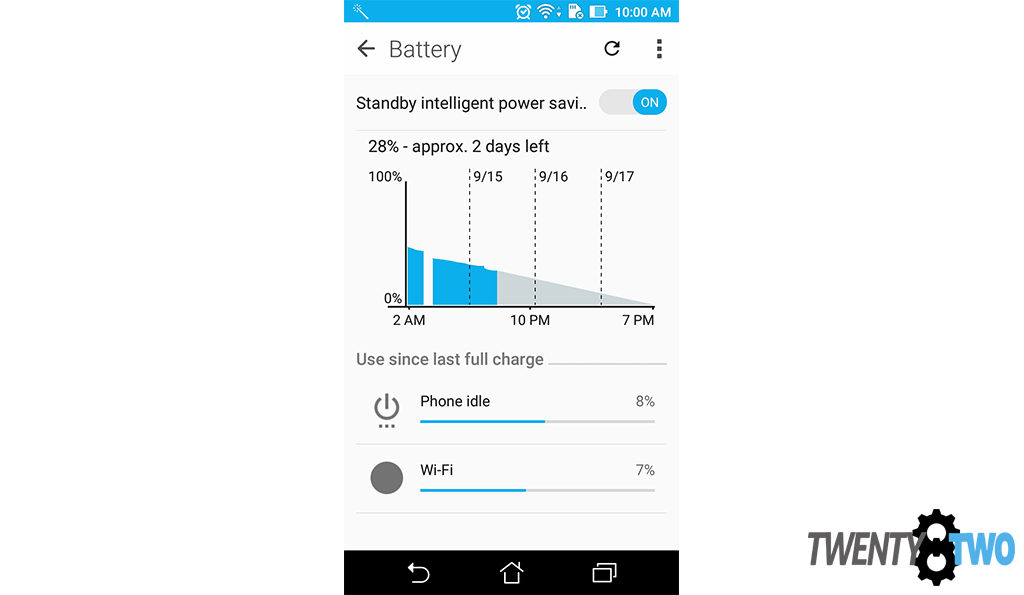 And we were right, the ZenFone 3 Max performed a bit worse than its predecessor battery-wise. With heavy use, the phone lasts around 1 – 1/2 days, and it can extend up to 2 and ½ days with medium – light use. Though it is still above average for a smartphone nowadays.
On a side note, it retains its predecessor's ability to act as a power bank for another device. Though you'll be hard-pressed to find a practical situation for it as it's battery is only 4100mAh, meaning it can barely charge other devices.
Benchmarking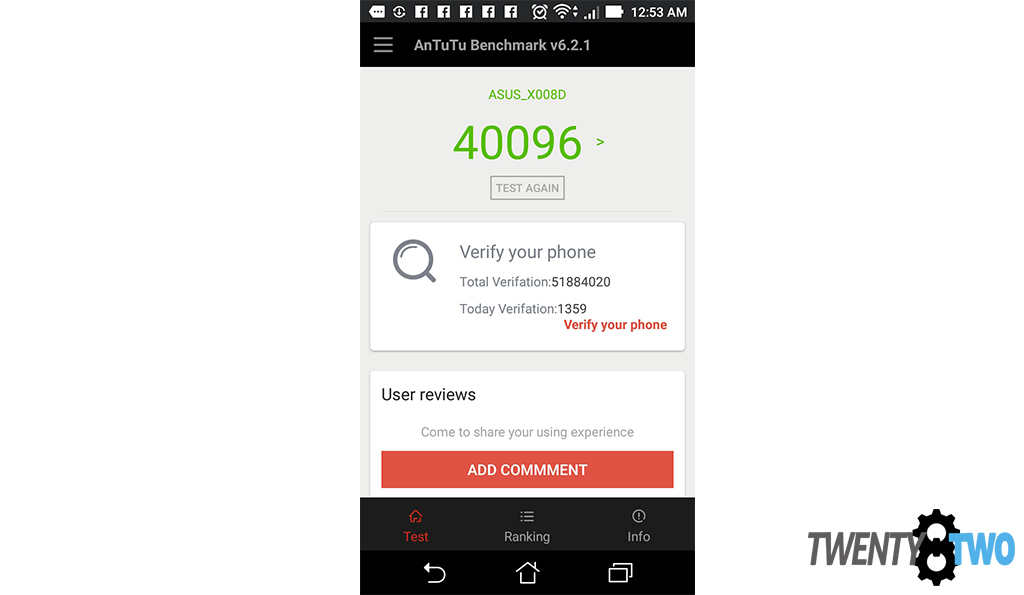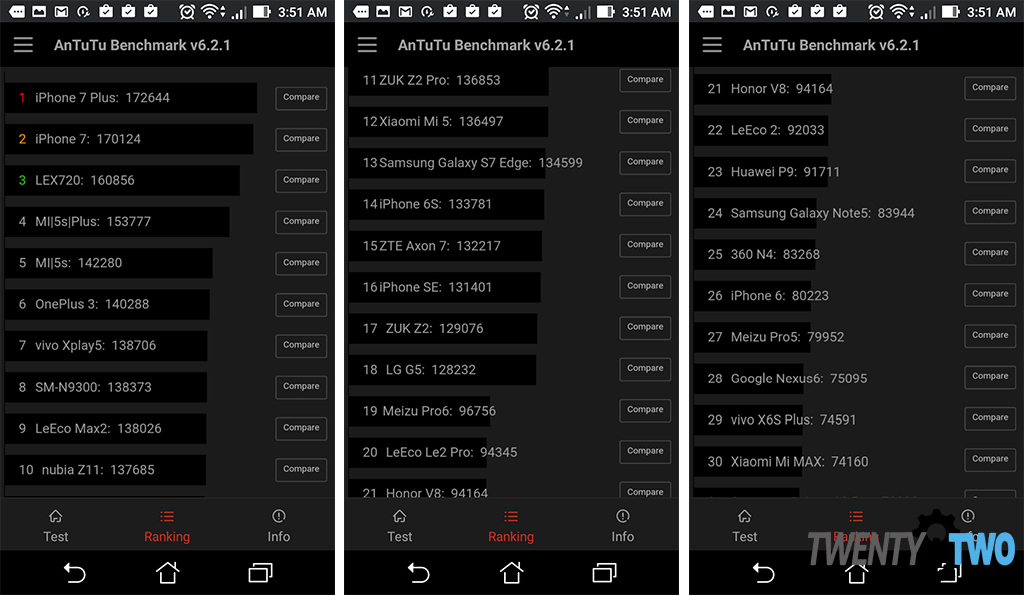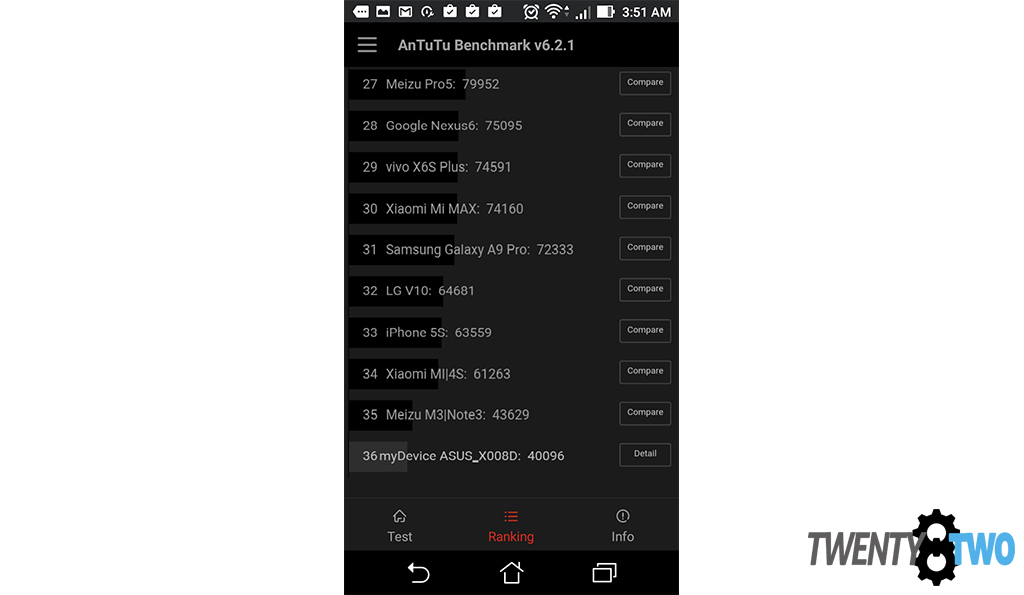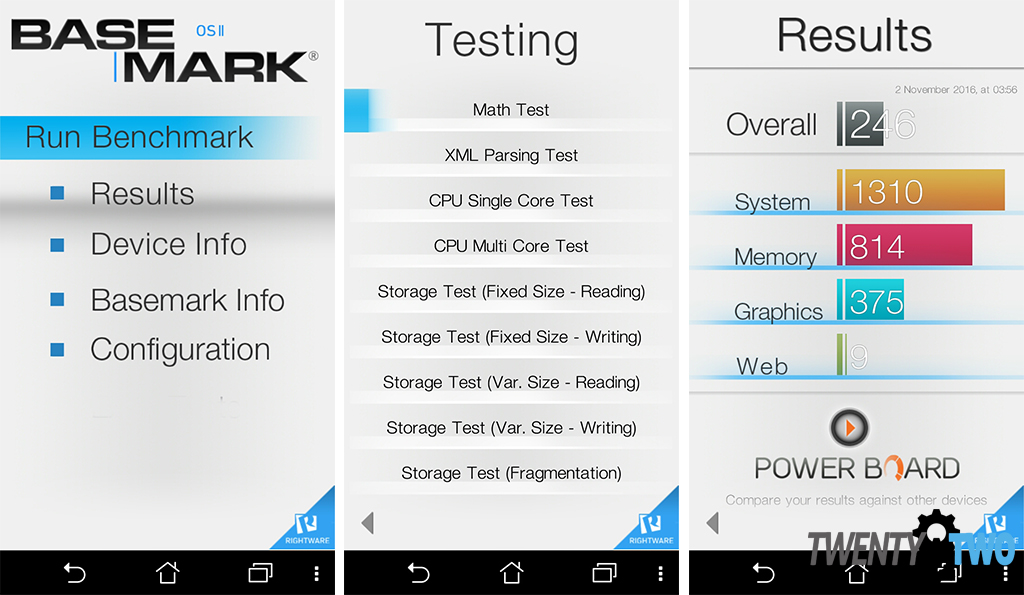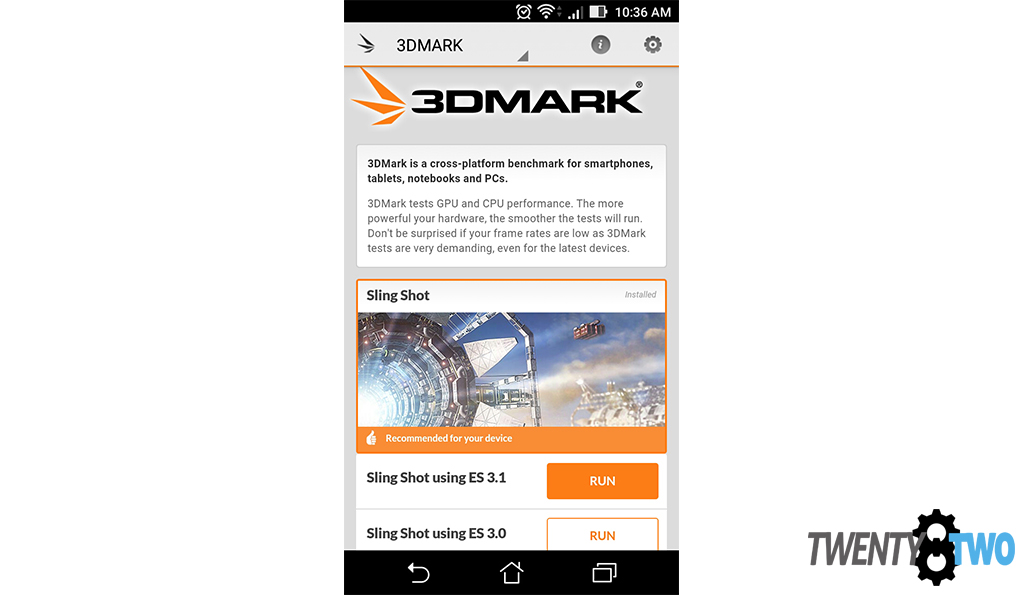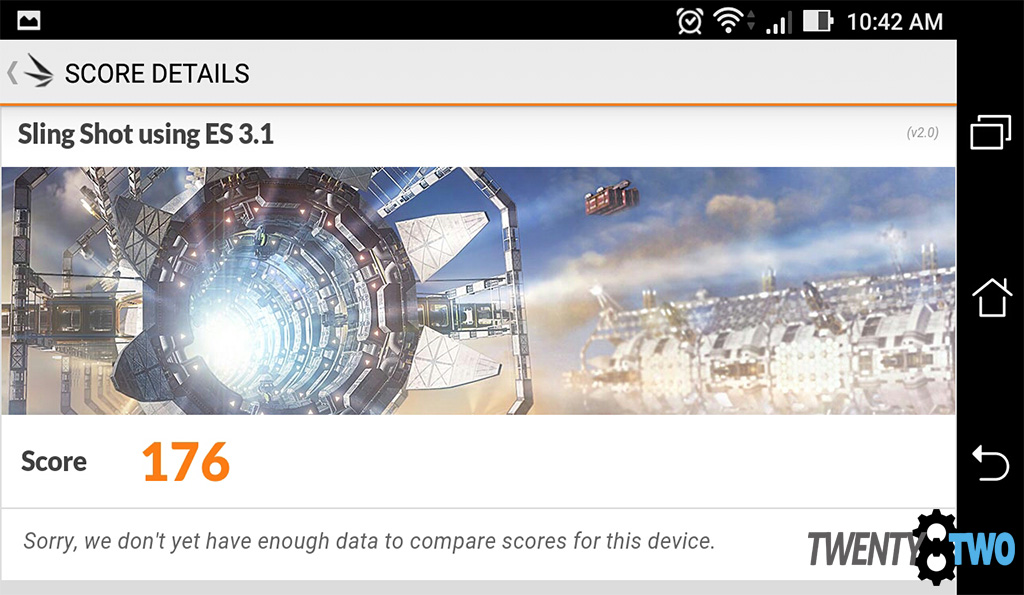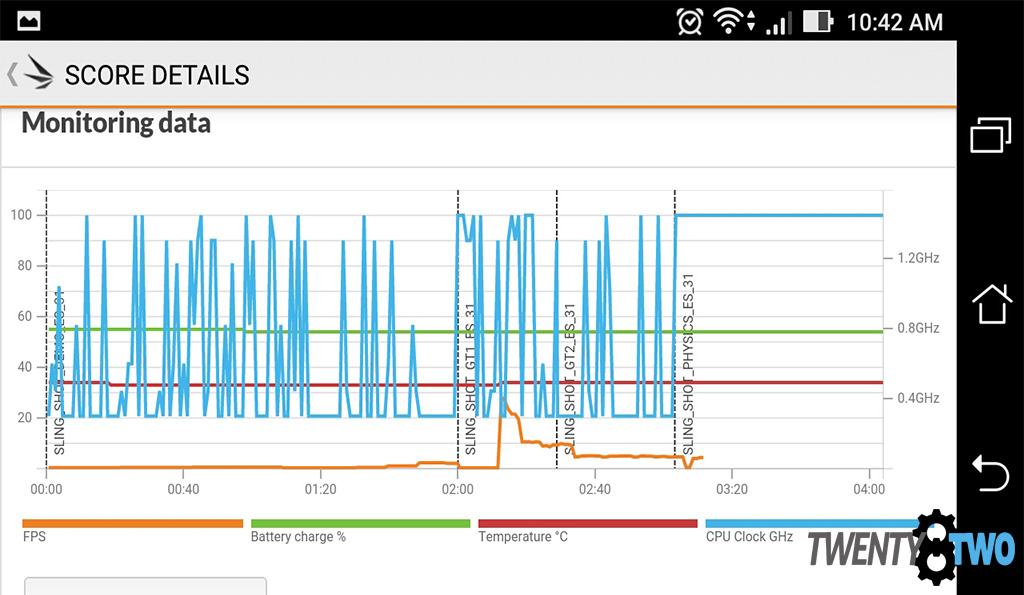 Final Thoughts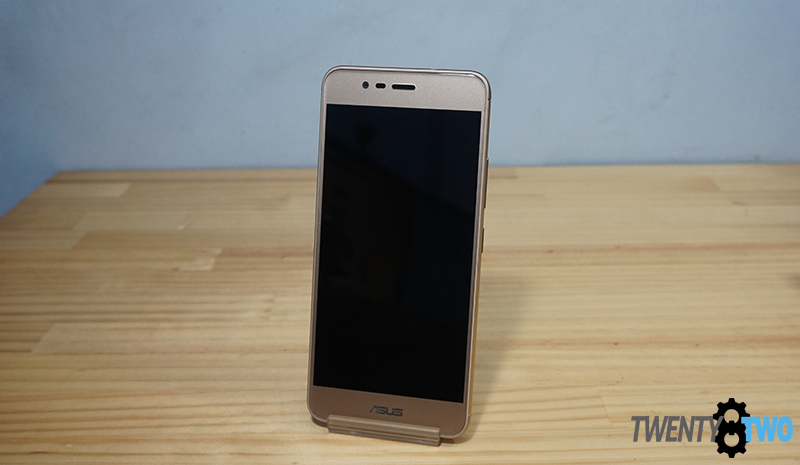 While it's no longer the battery life king, it does trade its long life with a sleeker and lighter frame, along with much better performance, both in multitasking and gaming. And while it has lost the laser autofocus, the camera is still improved quite a bit with better-looking colors for photos.
One of its few real drawbacks is the front camera which leaves a lot to be desired when taking indoor selfies. But really, if you're looking for a good selfie phone then you have to move up a price bracket to really find what you're looking for. Another could be the ZenUI's design which is not for everyone, but it's something quite subjective.
Overall, the ZenFone 3 Max is a complete package, especially at its SRP of P8,995. It has an above-average battery life, great performance, and with good looks to boot. If you're looking for an all-around smartphone at a lower price point, you can't go wrong with the Zenfone 3 Max.