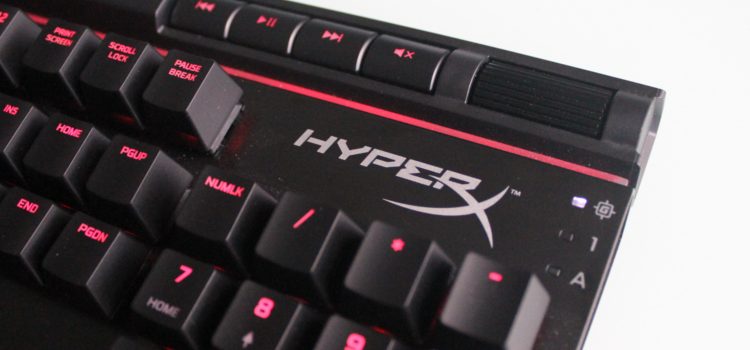 Is HyperX's no-frills mechanical keyboard, the Alloy Elite, worth a buy? Here's our review!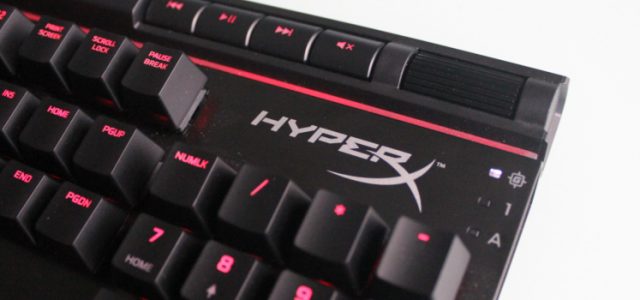 A lot of gaming keyboards in the market today boast tons of features such as programmable macro keys and RGB lighting, among others. These features do come at a cost though, as feature-packed keyboards are becoming more and more expensive. Extraneous features can also be a distraction for gamers who prefer a no-frills peripheral.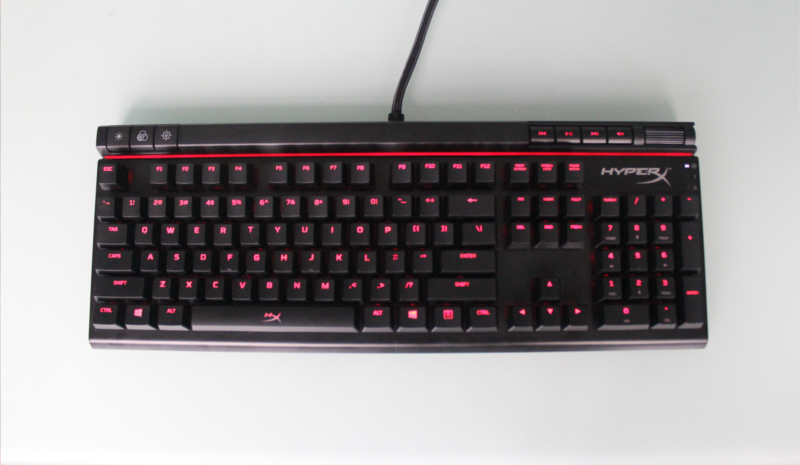 For those on the lookout for a no-nonsense gaming keyboard that offers excellent performance, HyperX may have just the thing with their Alloy Elite mechanical keyboard. It might not have all the bells and whistles of other mechanical keyboards, but HyperX promises great gaming performance with Alloy Elite. So is it worth a buy? Here's our review!
But first, here's a quick look at the Keyboard: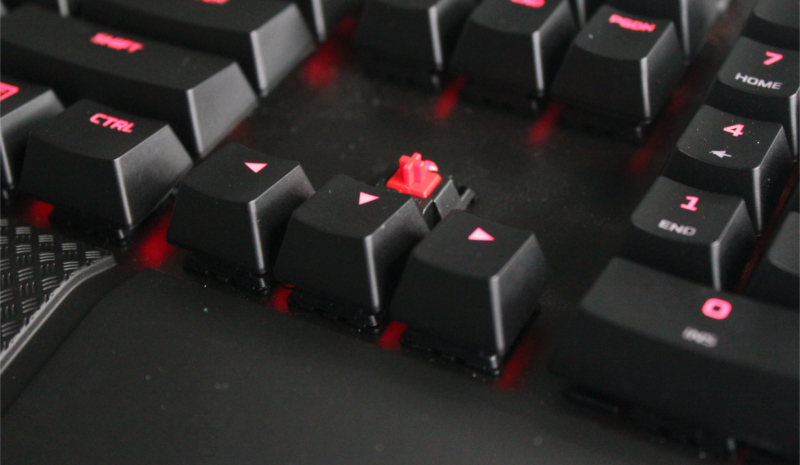 The Alloy Elite does not have RGB lighting, nor does it have software for editing lighting and key functions, but it is equipped with Cherry MX mechanical switches (Cherry MX Reds in our unit).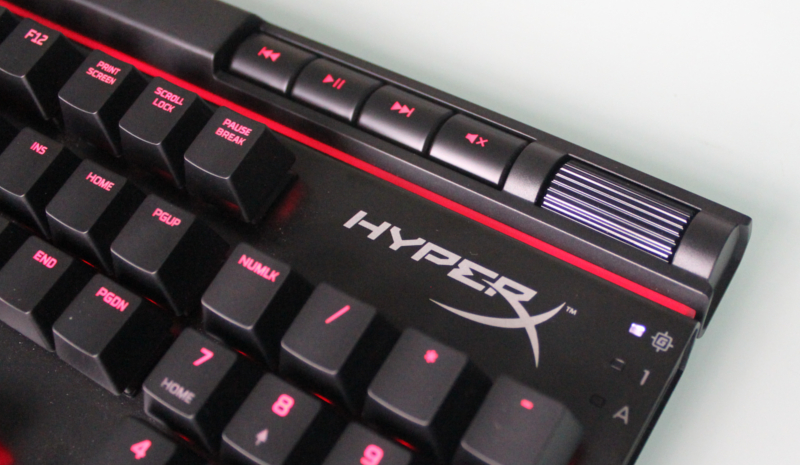 It also has a full number pad, as well as handy features such as music controls and a volume dial.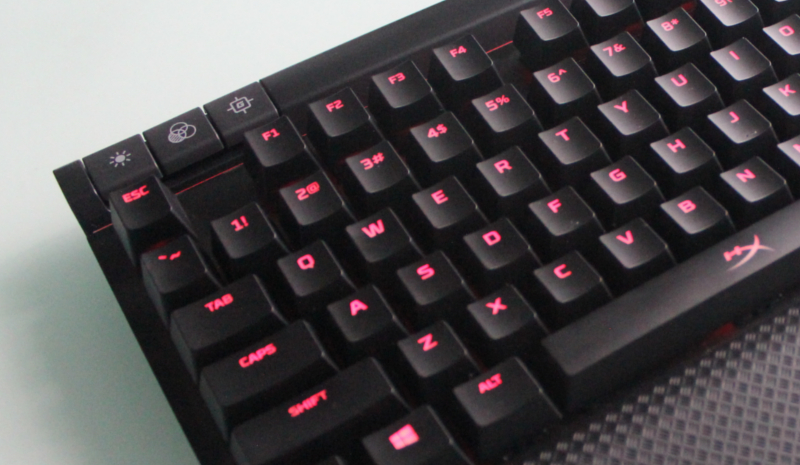 While there's no RGB lighting, the Alloy Elite does have a red backlight, which can be controlled and turned off with the buttons on the upper right side. The keyboard also needs two USB ports, though there is a USB pass-through port at the back to compensate.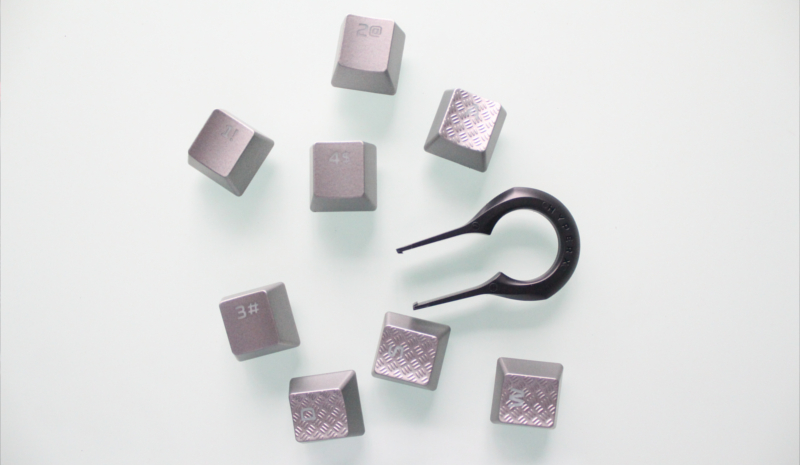 Inside the box, there's no software disc, meaning the Alloy Elite works right out the box. The lack of software is refreshing, as most peripherals today require specific software to tweak features. The box is not totally empty though, as HyperX did pack a removable wrist rest, a set of WASD and 1234 keys in a metallic color, and a keycap puller.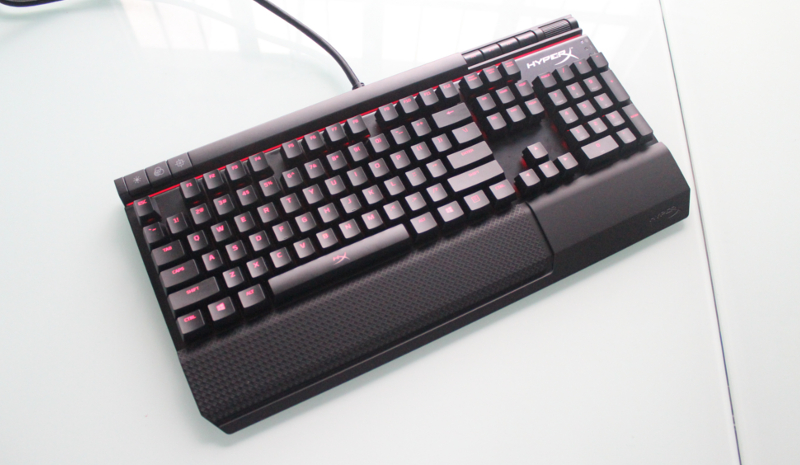 So with the quick tour and box contents out of the way, it's time to ask: "Is the Alloy Elite any good?" Well, the answer is yes! The Alloy Elite performed well for almost all types of games that you throw at it, and is even pretty good for typing.
I have to admit that I wasn't too keen on the Cherry MX Red switches at first, as I prefer the clicky feel of the MX Browns or Blues. I thought that the Red switches might be too soft and not provide the satisfying click of other mechanical switches. But I was proven wrong when I tested the Alloy Elite; the Red switches were satisfying to use, and are very much a significant upgrade over traditional membrane switches.
What's surprising about the red switch-equipped Elite is that it's pretty good for typing, While not as clicky as other keyboards, the Elite still managed to offer that "mech keyboard feel" that will certainly be helpful for touch typists.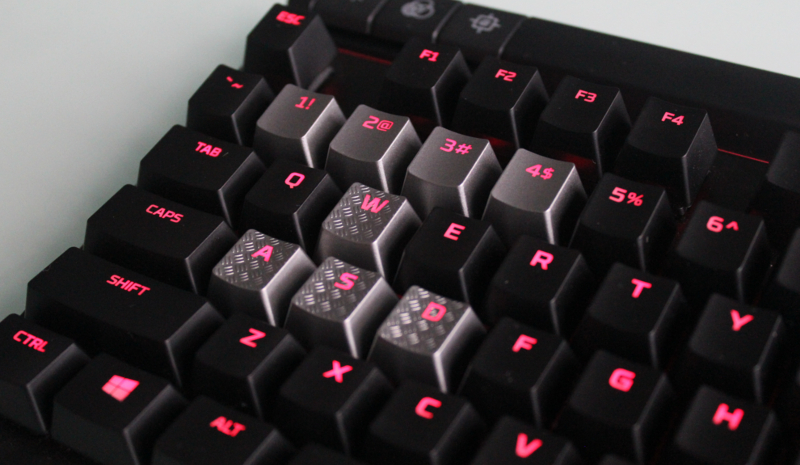 The Alloy Elite is fine for typing, but gaming is where it shines. The Elite is great for any type of game you throw at it, but it works especially well with FPS games. I played lots of Overwatch on the Alloy Elite, and it held up well whoever I played — be it as mobile tanks like Winston or quick and twitchy heroes like Lucio. The Red switches certainly help in this regard, as its one of the quickest Cherry switches to click, making it a great pair for FPS games where quick movement is key.
The HyperX Alloy Elite is good for typing, and even better for gaming, but there are a few quibbles that prevent it from being the best mechanical keyboard in the market. The lack of software is one; while the Elite's simplicity is a pro for a lot of gamers, HyperX could've at least added at least an optional software to edit macros.
Another lacking feature is RGB lighting. Personally, I don't have a need for RGB, but lots of gamers have gaming PCs with cool and creative color schemes. For gamers who value their rig's aesthetics, the Alloy Elite will certainly be lacking, as it only has a red backlight.
Final Thoughts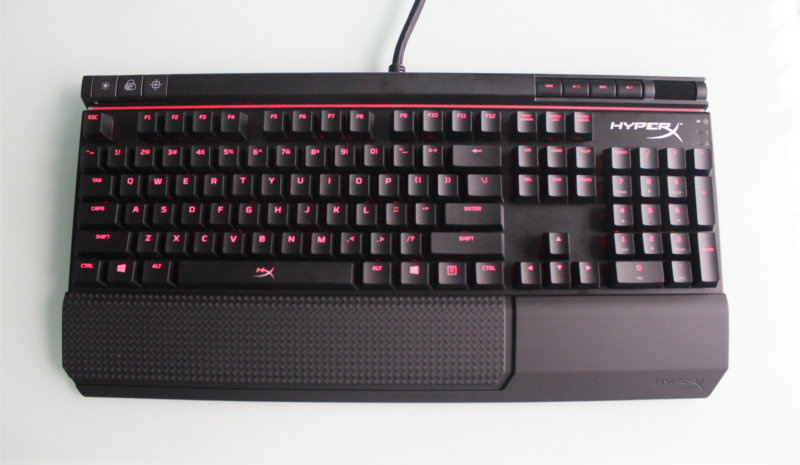 HyperX's Alloy Elite with the Cherry MX Reds is an excellent keyboard for gaming, especially for FPS and other titles that need quick keystrokes. Setup is hassle-free, as there's no software needed to make it work. And it's surprisingly decent for typists, offering good feedback (though of course not as good as MX Browns or Blues).
It's not a perfect mechanical keyboard though, as there are no programmable macros due to the lack of software. It also needs two USB ports, though it does offer a USB pass-through at the back for flash drives and other USB devices. Finally, there is no RGB lighting, meaning the Alloy Elite won't be the top choice of gamers with themed rigs; unless their PC has a red color scheme, as the Elite does have a red backlight.
Overall, the HyperX Alloy Elite is a great choice for gamers looking for a no-frills mechanical keyboard. It's Cherry MX Red switches are sure to please gamers, as Cherry is still the preferred mechanical switch manufacturer for most gamers. Though its lack of features such as RGB and programmable macros means it's not the absolute best pick in the peripherals market today, but at its PHP 5,995 price point, it's worth a buy.