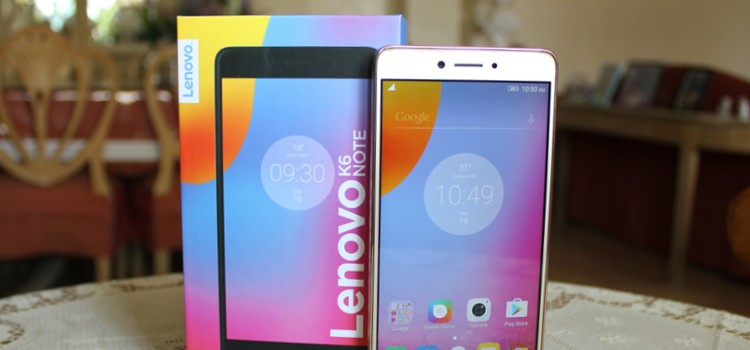 The Lenovo K6 Note is touted as a phone that's "Big on Performance" and "Big on Battery Life." But does it deliver on this...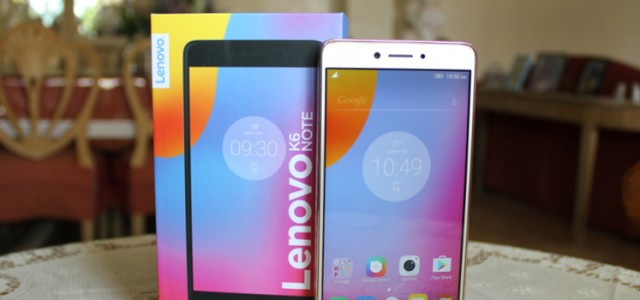 Released earlier this month, the Lenovo K6 Note is touted as a phone that's "Big on Performance" and "Big on Battery Life." This means that the K6 Note is positioned as a midrange phone that's geared for all-day entertainment; be it gaming, music, or video. Though does the phone fulfill its promise? And does it bring anything new to the table that can distinguish it from the competition (it is after all in the highly competitive midrange segment)? We find out here in our review of the Lenovo K6 Note.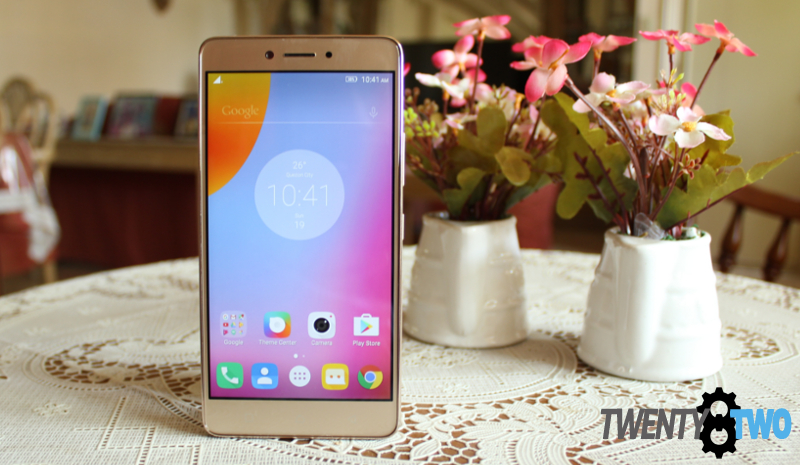 Lenovo K6 Note Specs:
Processor: Qualcomm MSM8937 Snapdragon 430
RAM: 4GB
ROM: 32GB / MicroSD (Expandable up to 256GB)
Display: 5.5 inches capacitive touchscreen, 1080 x 1920 pixels (401 ppi pixel density)
GPU: Adreno 505
Front Camera: 8 MP
Rear Camera: 16 MP, phase detection autofocus, dual-LED (dual tone) flash
Battery: 4,000 mAh (non-removable)
Network / Wireless Connectivity: Wi-Fi 802.11 a/b/g/n, Bluetooth v4.0
SIM: Single SIM (Nano-SIM) or Dual SIM (Nano-SIM, dual stand-by)
Connectivity: MicroUSB v2.0
OS: Android OS, v6.0 Marshmallow
Dimensions: 151 x 76 x 8.4 mm
Weight: 169 grams
Colors: Silver, Gold, Dark Grey
Design and Feel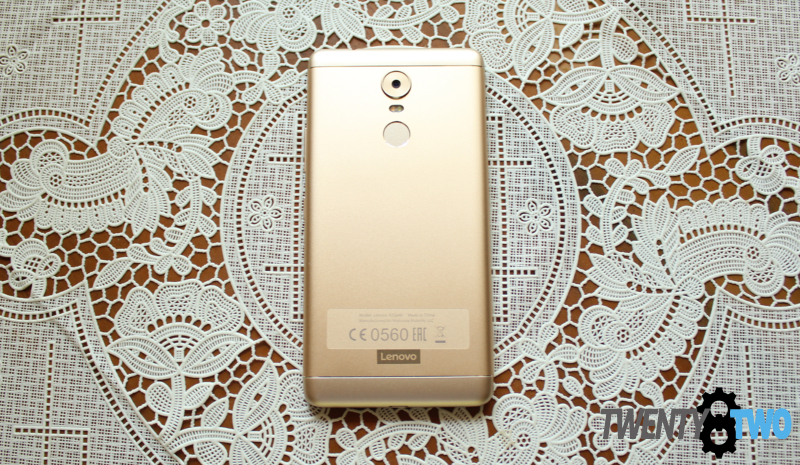 At the Lenovo K6 Note's back is the rear camera, along with the fingerprint sensor right below. The phone has an all-metal unibody design, which makes it feel premium, but slightly slippery to hold.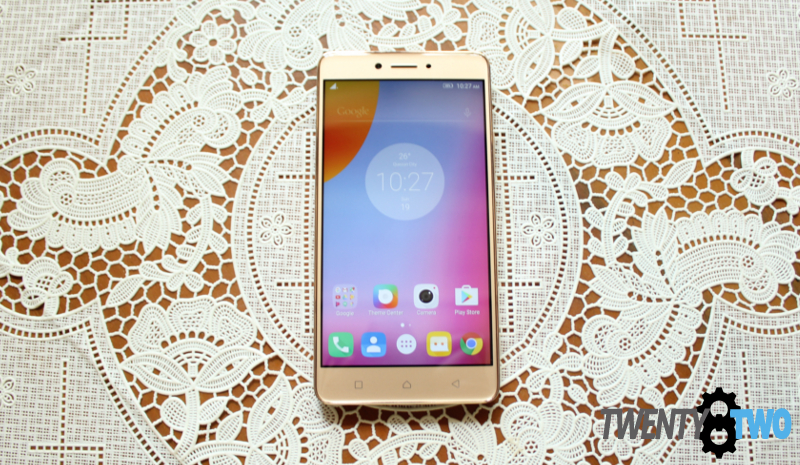 At the phone's front meanwhile is the 5.5 inch screen, the 8 MP front shooter, and three capacitive buttons (which aren't backlit). While other phones in the same price range have Gorilla Glass protection for the display, the K6 Note does not; but it does have a screen that's great to the touch (especially the edges).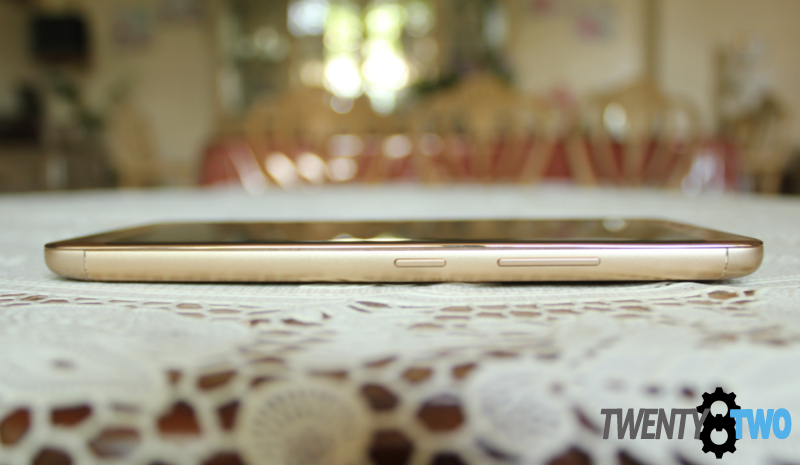 The right side has the volume rockers and power button.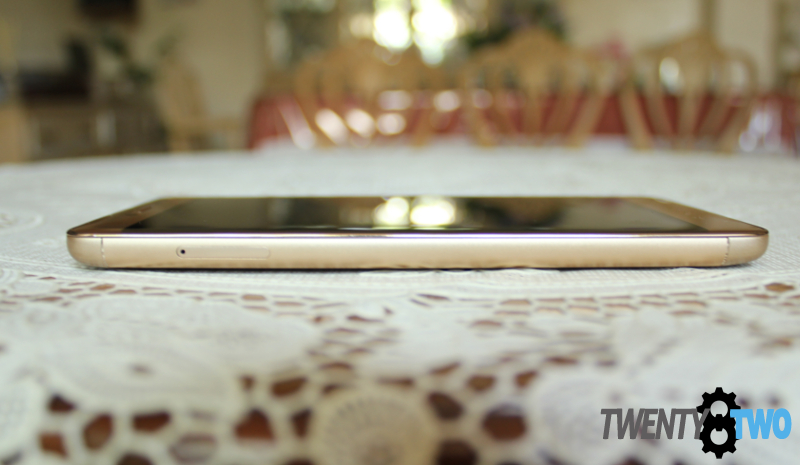 The left meanwhile has the hybrid SIM slot.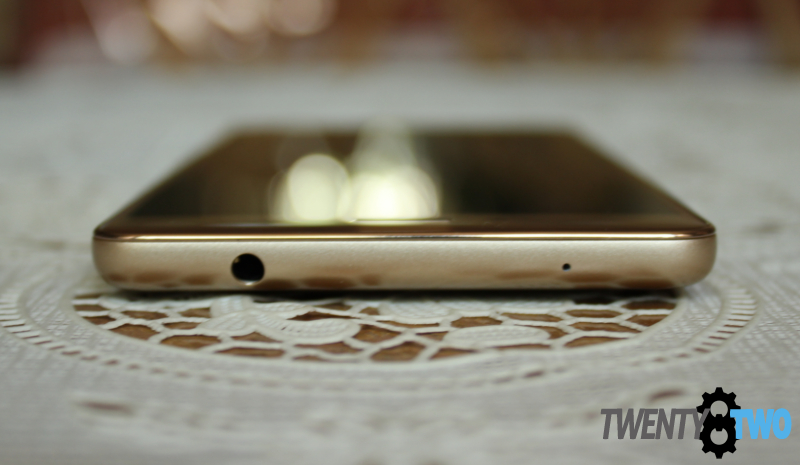 On top is the 3.5mm headphone jack.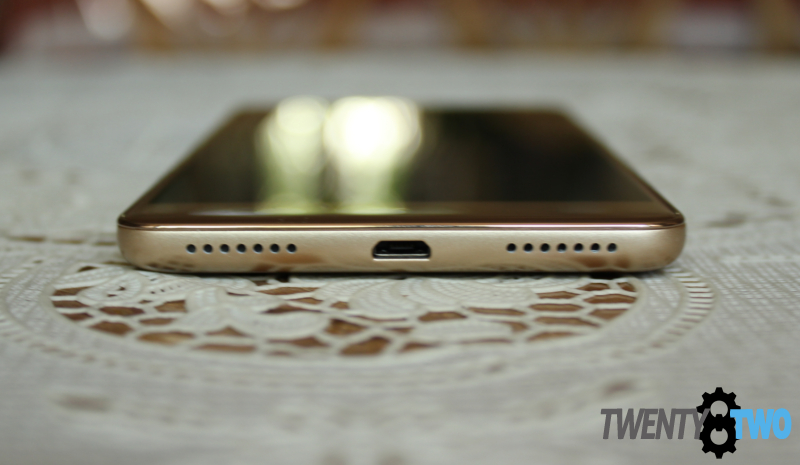 And below is the microUSB port, along with the speakers on the right side; the left side grill is just for design purposes.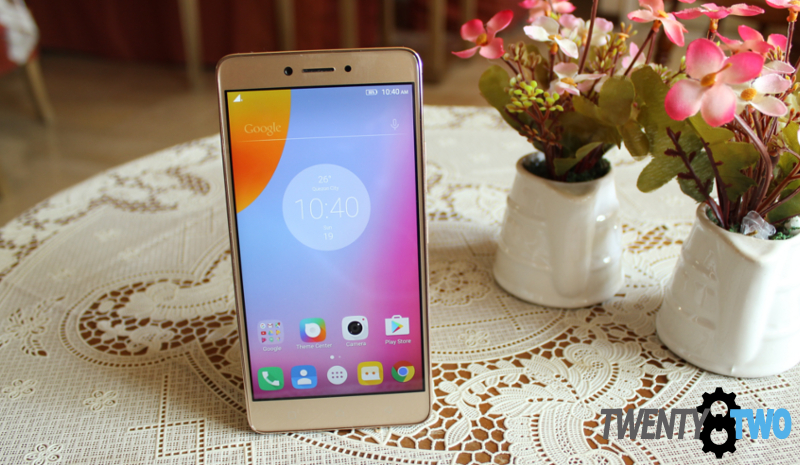 Looks-wise, the K6 Note is on the plain side; that's not to say it has a bad design, as it looks good for the most part, it's just not a stand-out. Fans of subtler phone designs will surely like the looks of Lenovo's K6 Note; especially as it has one of the least prominent logos of any smartphone, seeing as the small Lenovo logo is placed at the bottom.
Display and Sound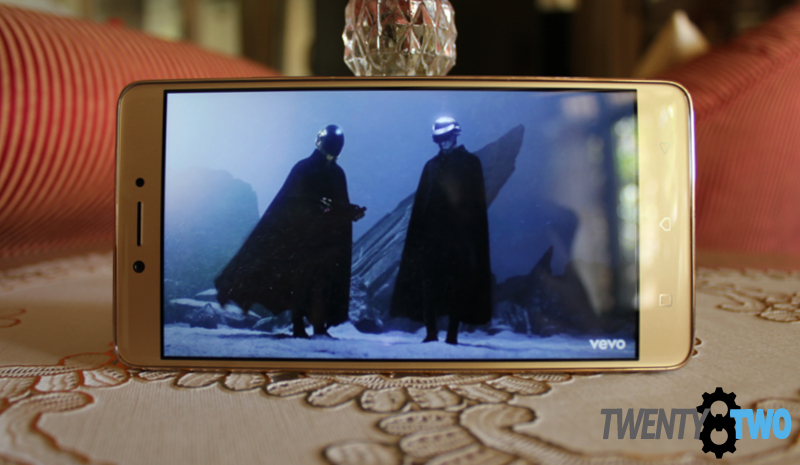 The K6 Note's 5.5" IPS display is in Full HD, meaning it has a pixel density of 401 ppi. The screen gets sufficiently bright, and the 1080p resolution is great for movie/video watching, along with gaming sessions. Colors though are a bit saturated, this is because the K6 Note's default color mode is set to Vibrant ("enhancing" color and saturation); if you prefer the display to show accurate colors, the color mode can be set to Normal in the Display settings.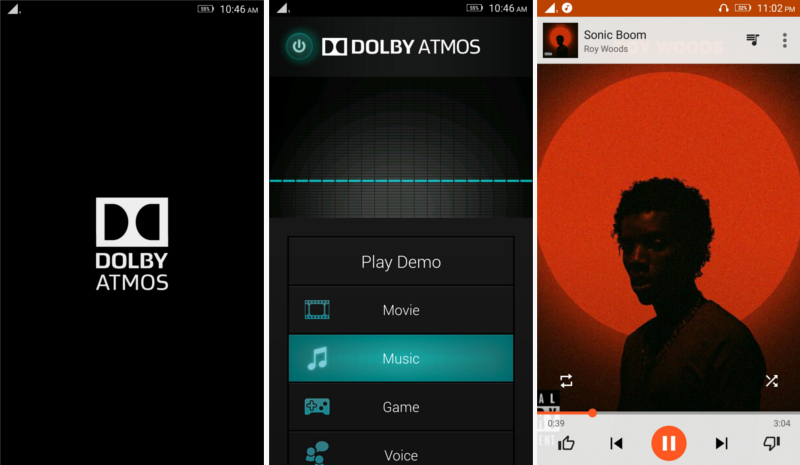 For audio, the K6 Note comes with Dolby Atmos software, where users can change the audio profile (e.g. Music, Movies, Games, etc.) or even set a custom audio setting. In our experience, phones with audio software tend to output a bloated and bassy sound; not the K6 Note though, as it manages to produce clean sounding audio from both speakers and the headphone output, with little to no sound distortion even when volume is maxed. Overall the sound quality is excellent, it's almost on par with some flagship smartphones. Our only complaint is that it's rather quiet, you have to crank up the volume to reach normal listening levels for both speakers and headphones.
UI and Performance
Lenovo's K6 Note runs on Android v6.0 Marshmallow with their custom Vibe Pure UI. The said UI looks close to pure Android, but not as near-stock as Lenovo's Moto line. There are also some pre-installed apps included such as the Lenovo Companion App and McAfee Security; this slight amount of bloatware thankfully doesn't slow the phone down.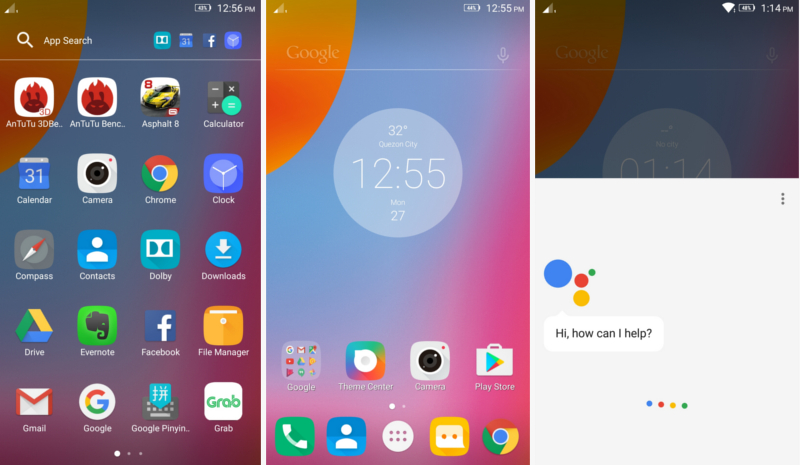 A noteworthy feature of the K6 Note is that it now has Google Assistant. Lately, Google has rolled out Assistant to Marshmallow and Nougat Android phones, though it's mostly flagships that are getting updated. The fact that the K6 (a midrange phone) got it early is good news, as Assistant has more features and is more fun to use compared to the previous Google Now.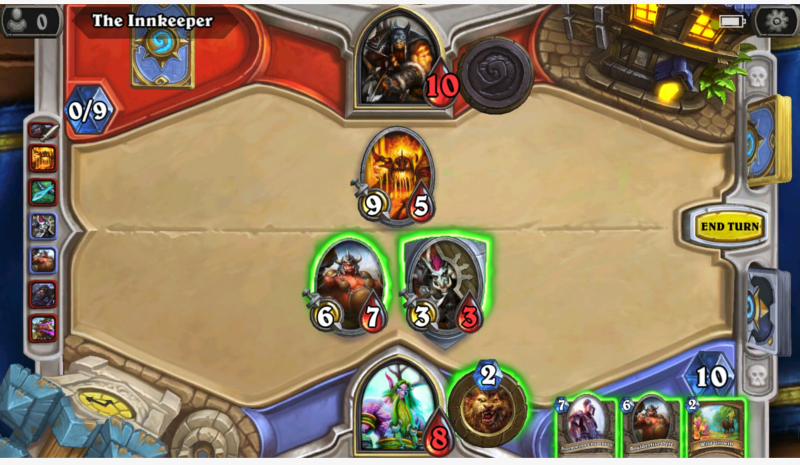 For general use, the K6 Note performs well, thanks to its Snapdragon 430 SoC. In our time with the phone, we rarely experienced major slowdowns when using the usual social media or ride-sharing apps. Multitasking is not a problem, as the 4 GB of RAM can handle multiple open apps easily. Games also run well, with Asphalt 8 being playable on high, and Hearthstone being plenty playable.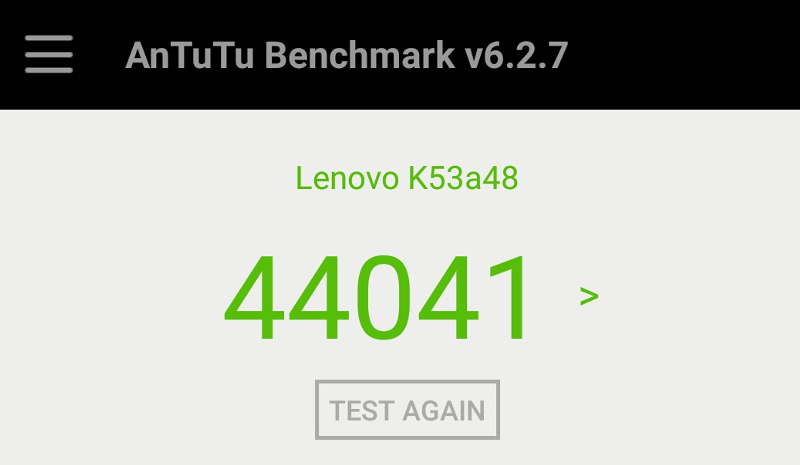 On the AnTuTu benchmark, the K6 Note scored a 44041. The score is as expected for a Snapdragon 430-powered phone, which is respectable for a midrange smartphone.
Camera
The Lenovo K6 Note packs a 16 MP rear camera with dual tone flash, along with an 8 MP front shooter. The main camera can take pretty good photos for the most part.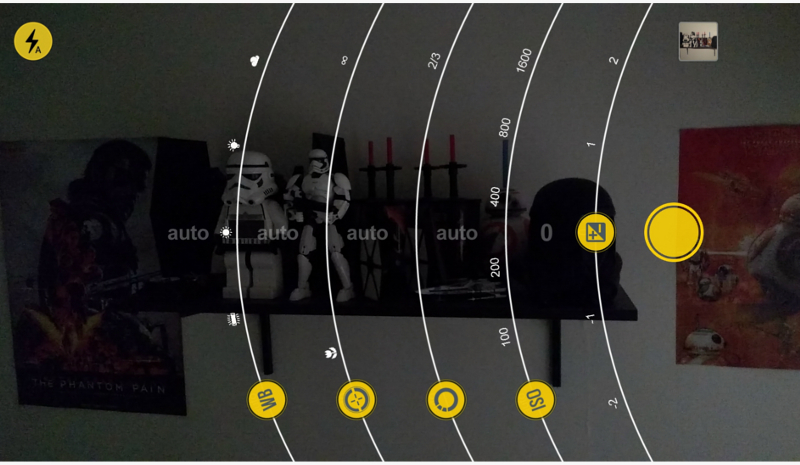 The default camera app has an easy to use Pro Mode, that's reminiscent of the Nokia Lumia line's camera.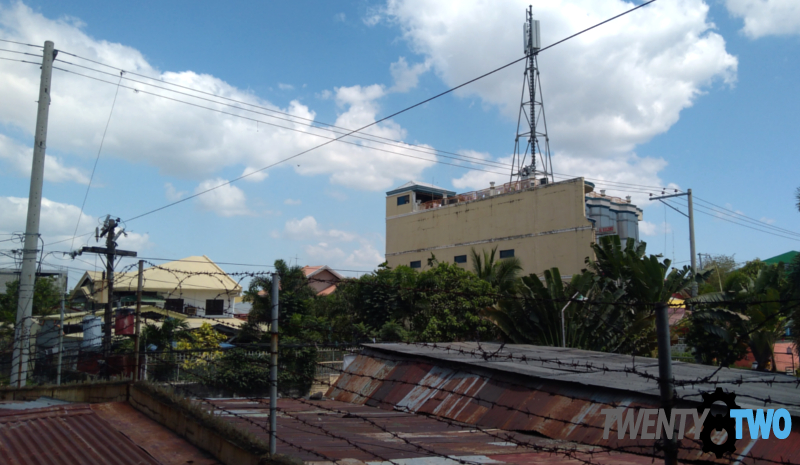 When photos are taken outdoors with plenty of light, the shots turn out nicely, with good enough colors and details.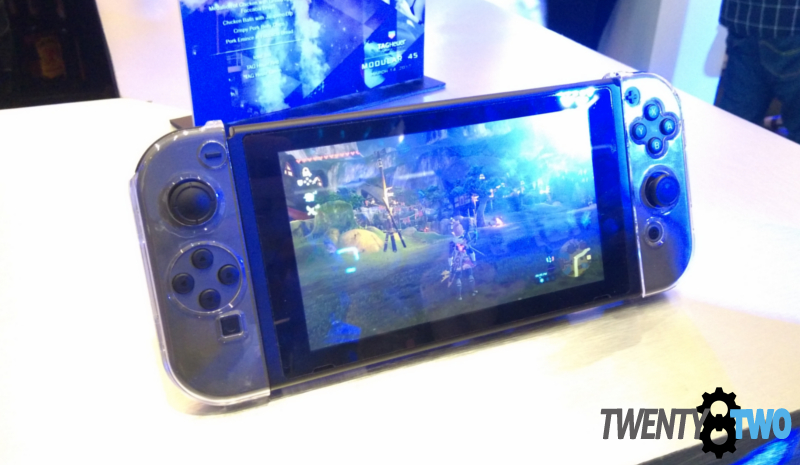 For indoor shots with ample lighting, the photos still turn out clear and detailed.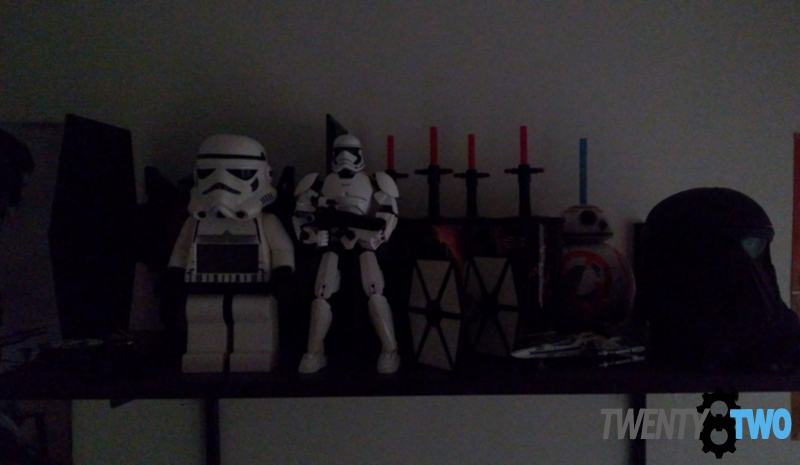 It doesn't fare well in ultra-lowlight conditions though as expected.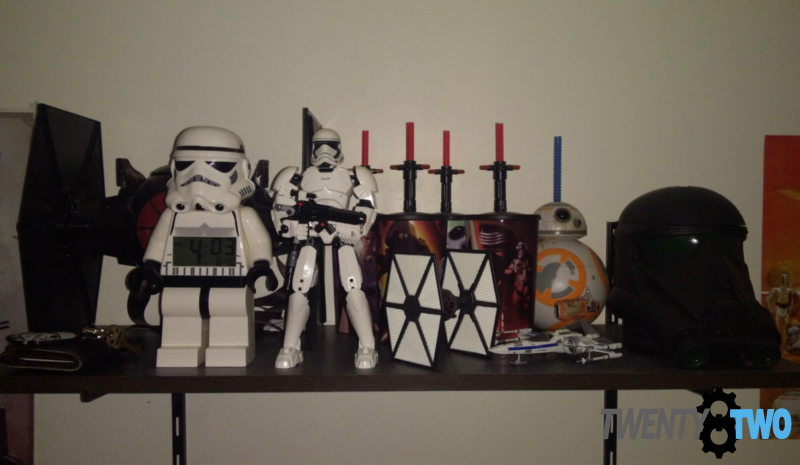 But the dual tone flash certainly helps a lot, even if it does look a bit unnatural as almost all phone flashes do.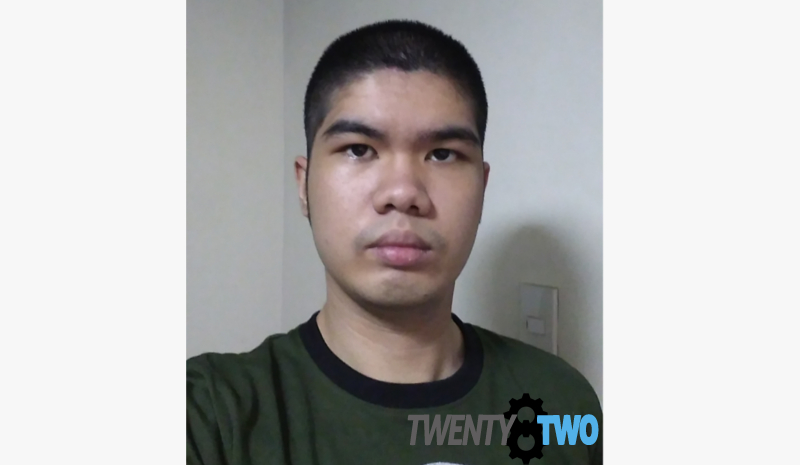 While the rear shooter is rather good, the front camera sadly isn't. Even if it has 8 megapixels, selfies taken with the K6 Note lacks detail and sharpness. You can post these on social media, but they won't be the best compared to other selfie shooters in this price range.
Battery Life
The Lenovo K6 Note is said to be "Big on Battery Life;" and it certainly is, as it packs a large 4,000 mAh non-removable battery. With its big battery, coupled with its fairly efficient SoC, the K6 Note can last throughout the day with heavy use easily, with a bit more to spare. With medium to light use, expect the phone to last for around two days on a charge.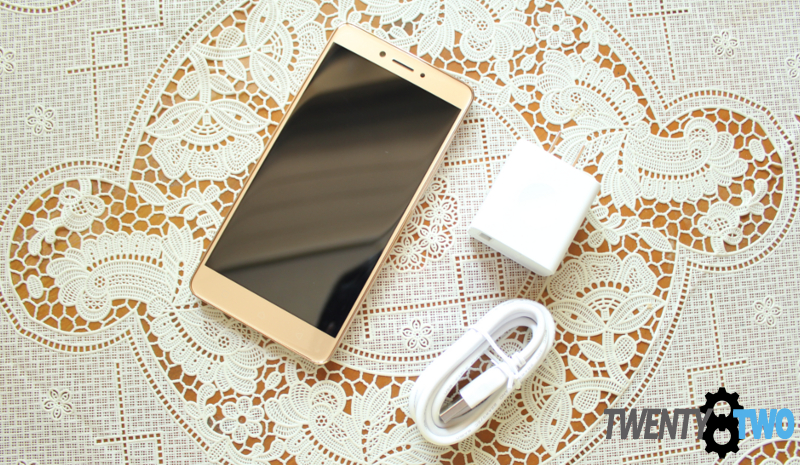 Its only problem is that it doesn't charge fast, with the phone going from 10% to full in around 2 and 1/2 hours using the bundled charger. While it supports fast charging with its Snapdragon 430 SoC, you would need a different charger to take advantage of it.
Final Thoughts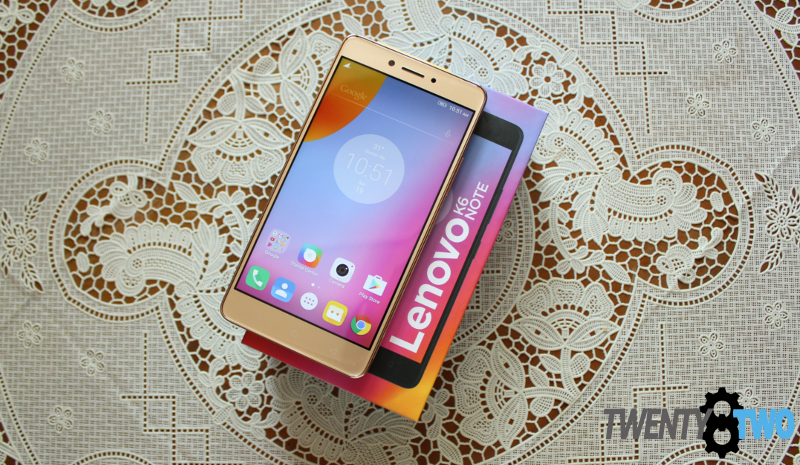 Lenovo markets the K6 Note here in the Philippines as an all-day entertainment powerhouse, and with good reason. The phone will last throughout the day easily, thanks to its big battery, and it performs well enough to play games and HD movies/videos. Sound quality is also one of the best in the midrange, as it outputs a clean and detailed sound from both the speakers and through headphones. Another plus is its software which has minimal bloat, and comes with Google Assistant.
The only real drawback is the front camera, which leaves more to be desired. Thankfully the main shooter is capable enough, though it's not the absolute best in its class.
Overall, the Lenovo K6 Note is an excellent choice, as it's a great day-to-day phone for general use and for entertainment. And at PHP11,999, it's a phone that's hard to beat value-wise; especially when you consider that every purchase comes bundled with a free Bluetooth headset.