Moto's budget smartphone, the C Plus, runs on a near-stock Android 7.0 Nougat. Does Moto's budget model offer good performance for its price? Find...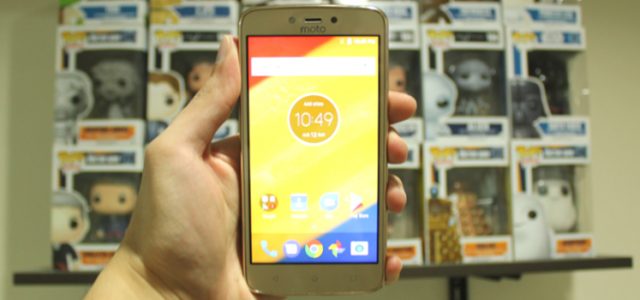 This year saw the rise of bezel-less smartphones, and models that cost USD 999/ PHP 50,000 (looking at you Galaxy Note 8 and iPhone X). These flagship smartphones are arguably worth their asking price as they offer tons of cool and useful features, as well as the most powerful processors. But a lot of people argue that top-end SoCs are overkill for most people (except for mobile gaming enthusiasts), and that phones with midrange processors offer the best value.
We agree with that sentiment, as all midrange phones that we've tested so far are excellent for general use. But does this great performance extend to budget models? Budget phones were notorious for being slow and unreliable in previous years; but it might not be true anymore. Motorola doesn't seem to think so, as they've released the Moto C Plus for the budget-conscious buyer. Does the Moto C Plus offer great performance on a budget? We find out in our review!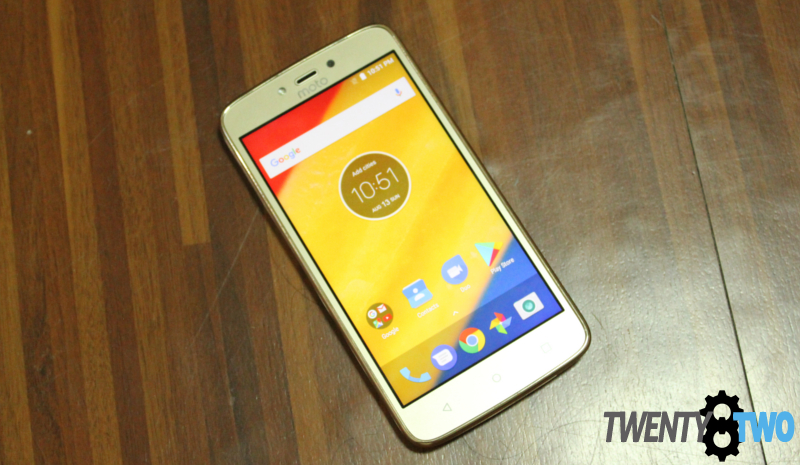 Moto C Plus Specs:
Processor: MediaTek MT6737
RAM: 2GB
ROM: 16GB / MicroSD (up to 32 GB)
Display: 5.0-inch HD
GPU: Mali- T720MP2
Front Camera: 8 MP, f/2.2, autofocus, LED flash
Rear Camera: 2 MP f/2.8, LED flash
Battery: 4000 mAh (removable)
Network / Wireless Connectivity: Wi-Fi 802.11 b/g/n, hotspot, Bluetooth v4.2
SIM: Single SIM (Nano-SIM) or Dual SIM (Nano-SIM, dual stand-by)
Connectivity: MicroUSB
OS: Android Marshmallow 7.0
Colors: Metallic Cherry, Pearl White, Fine Gold, Starry Black
Design and Feel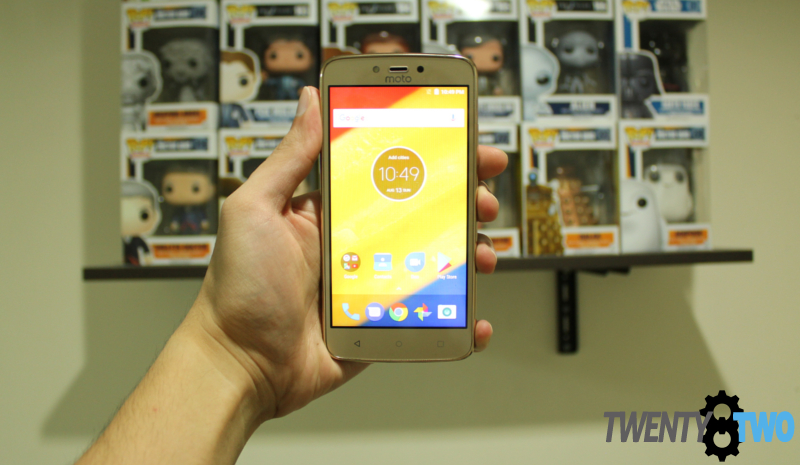 As it is a budget phone, the Moto C Plus does not feel exactly premium. Though it has a better design and in-hand feel in our opinion compared to Moto's previous budget offering. The Moto C Plus is also easy to use one-handed, thanks to having a manageable 5-inch 720p display. Also found at the front are the capacitive buttons, as well as the 2 MP selfie shooter with an LED flash.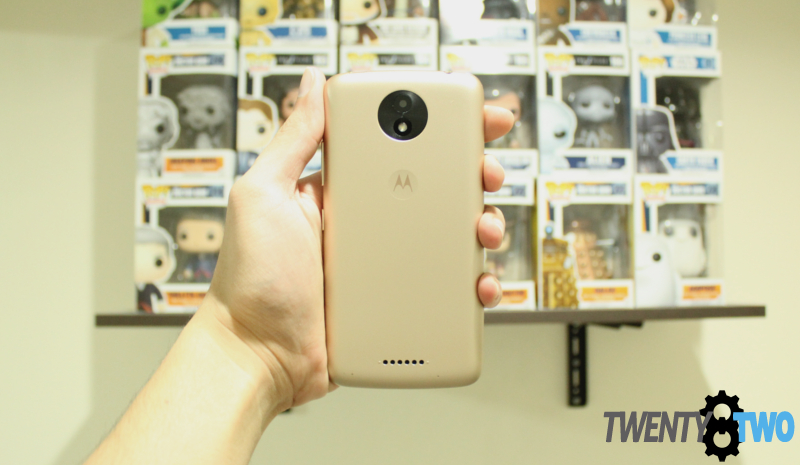 Instead of a forward-facing speaker, the C Plus's speakers are found at the back of the phone. Also at the back of the phone is the 8 MP primary camera. Another plus with the phone is that the back is removable, a welcome feature for budget phones.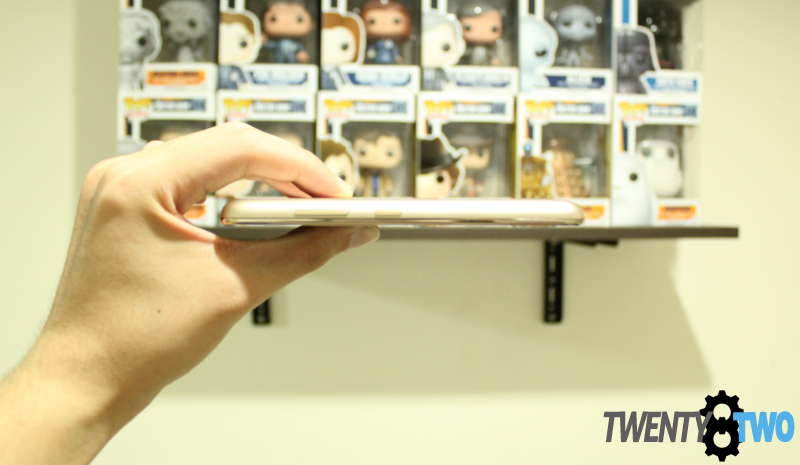 At the phone's right side are the volume rockers and power button.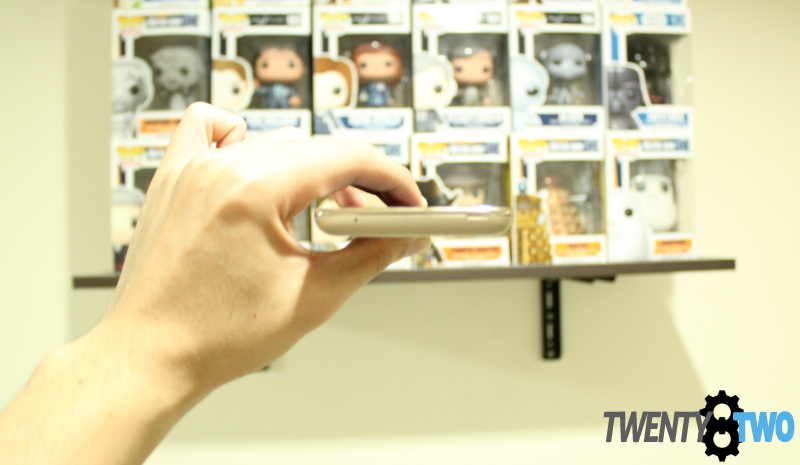 Below is the mic and a notch to remove the back-cover.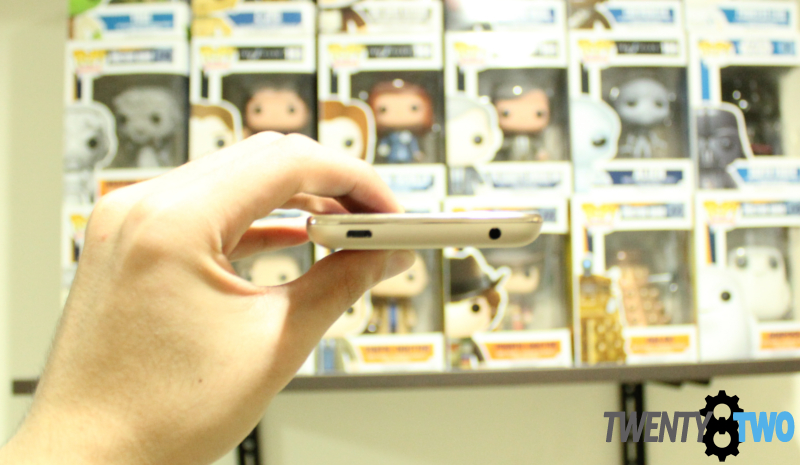 And up top is the microUSB port, along with the 3.5 mm headphone jack.
Make no mistake, the Moto C Plus is not a premium feeling smartphone; but no phone at this price range is made of premium materials such as metal. With that in mind, the C Plus has a pretty good design for a budget phone, and it has the usual Motorola style that no doubt has a lot of fans.
Display and Sound
As mentioned above, the Moto C Plus has a 5-inch 720p display. A 720p resolution in a 5-inch display is good enough for most, especially for a budget device. The C Plus's display gets bright enough, even outdoors; and it should be fine for general media consumption as the colors and contrast is good.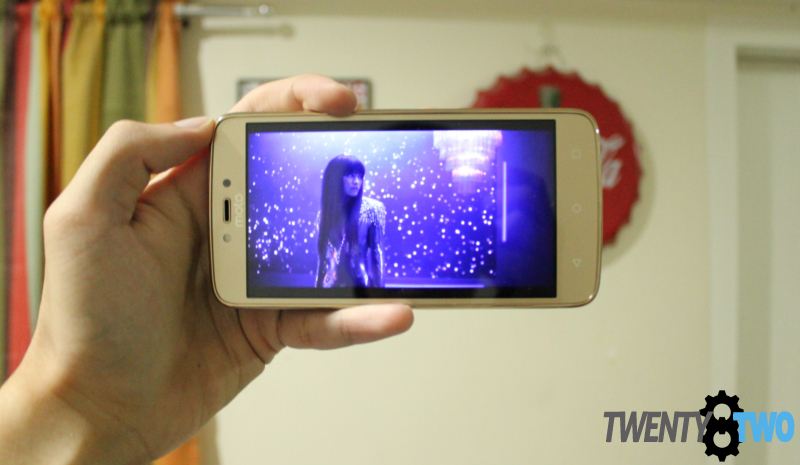 For audio, the rear-facing speaker is not as good as the front-facing speaker in last year's E3 Power. While audio gets loud enough, the fact that the speakers are at the back means that audio can be a bit muffled. When using headphones though, the C Plus outputs satisfactory audio quality for most save for the audiophiles among us.
UI and Performance
Motorola smartphones boast near-stock Android OSes, and the C Plus is no exception. The phone runs on an almost stock version of Android 7.0 Nougat; almost stock in that there are some Motorola apps installed. These apps bring features such as Moto's gestures (such as chop for flashlight, twist for camera, etc.) which are convenient when you get used to them. There's also no bloatware installed, which is always a plus.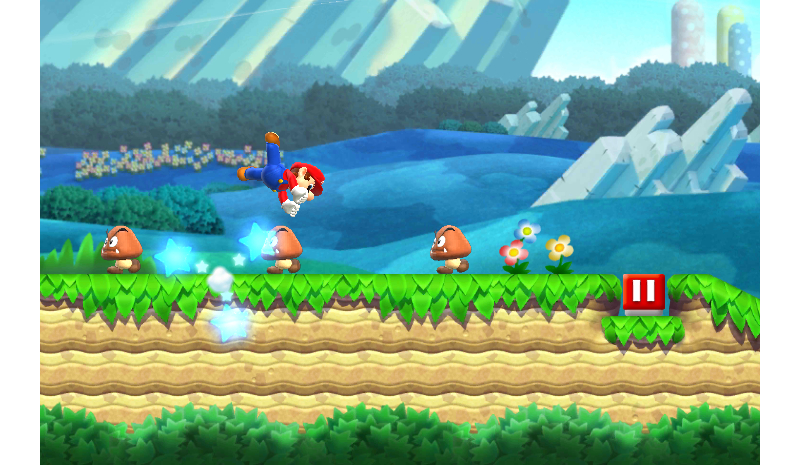 Compared to the E3 Power, the C Plus is a smoother phone for day-to-day use. Though some hiccups and lag can be expected here and there; also, the C Plus struggles with lots of apps open since it only has 2 GB of RAM. For gaming, the phone can play lighter games such as Super Mario Run, but it won't be the smoothest experience.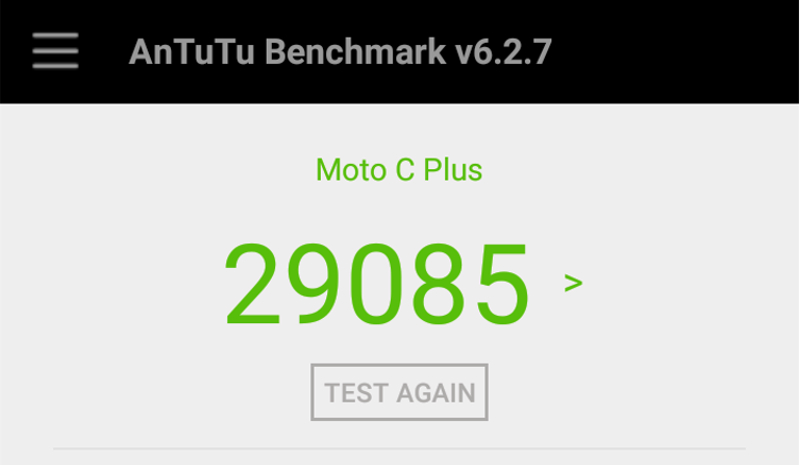 On the AnTuTu Benchmark, the C Plus scored 29,085. This is a fairly low score, but benchmarks aren't everything as the C Plus still offers decent real-world performance that is good for a budget device.
Camera
We weren't too optimistic with the Moto C Plus's camera, as budget phones tend to be equipped with poor shooters. But outdoor shots surprised us.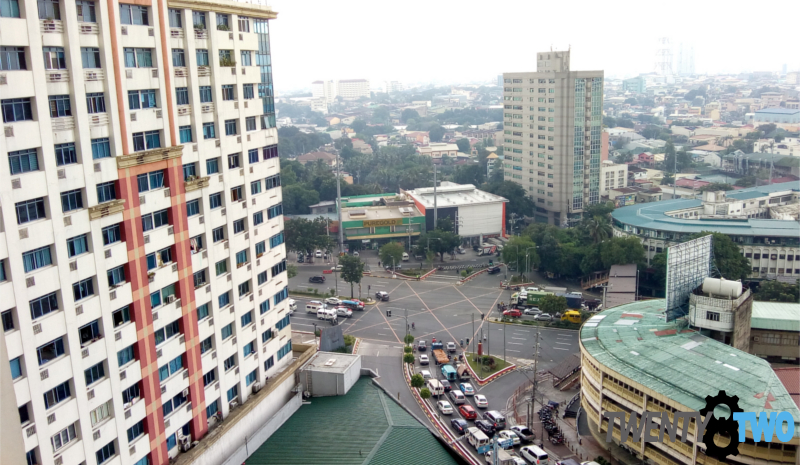 Shots taken outdoors with great light are surprisingly detailed and have pretty good colors.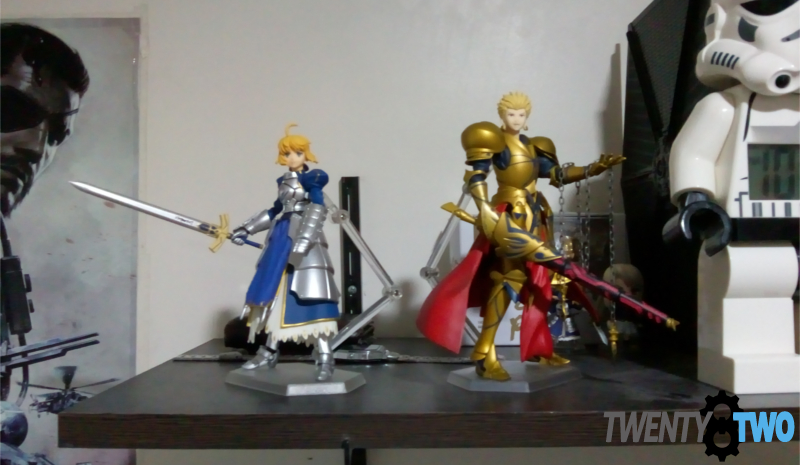 Indoor shots are not as good though, as the phone tends to produce grainy and muddled images. Though with a steady hand, good indoor photos can be taken.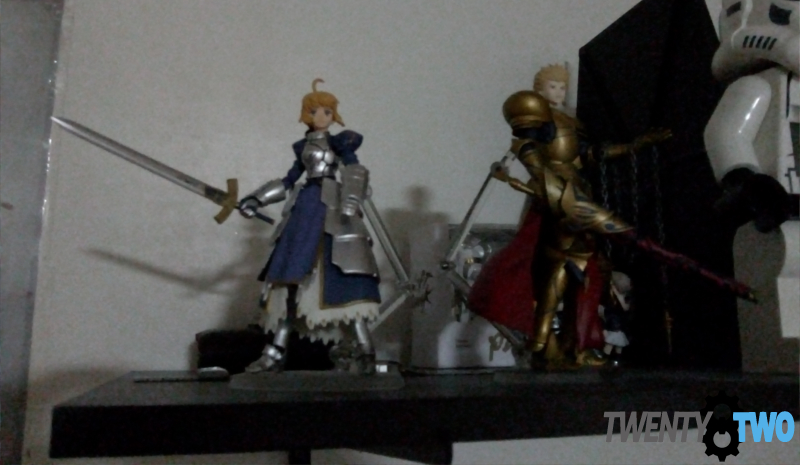 Quality goes down in low light, so don't expect to capture clear images at night with no good lighting.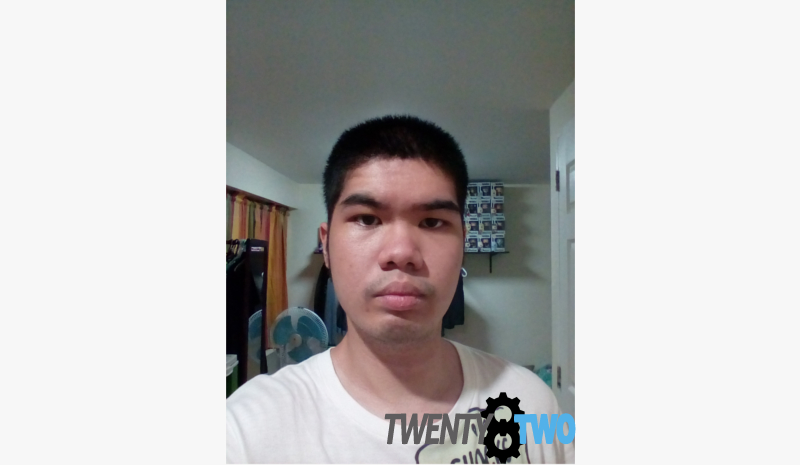 While the rear camera is surprisingly good in certain conditions, the front-facing camera is not. Selfies look blurry and lack detail. There's a front LED flash (which even some midrange smartphone don't have), but it doesn't help much.
Battery Life
In our time with the phone, one thing stood out, and that's the battery life. With the C Plus's 4000 mAh battery, the phone lasts over a day of heavy use easily, and can even last two days with moderate to light usage.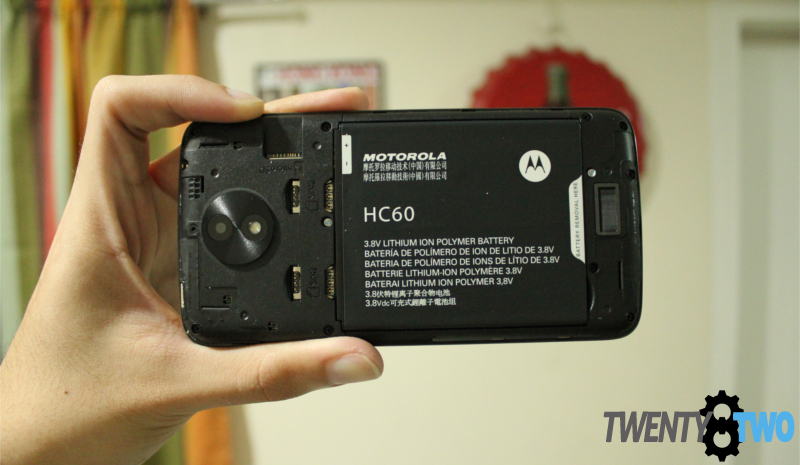 Another good thing about the phone's battery is that it's easily removable. This means that you can easily replace it with a new one if it ever gets broken.
Final Thoughts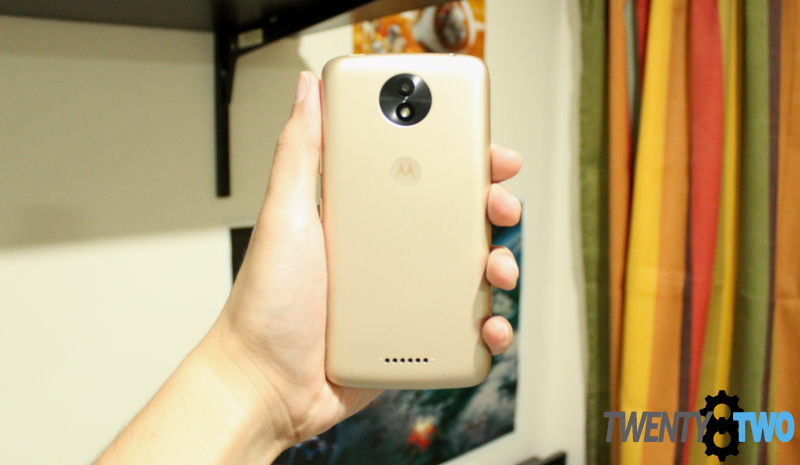 Overall, the Moto C Plus is a good offering from Motorola in the budget segment. It's an improvement over last year's Moto E3 Power in a lot of ways; including design, display, battery life, and performance. Its main camera is also a surprise, as it can capture outdoor images with great quality.
Though performance is still not the smoothest in daily use, which is no surprise given that most, if not all other phones with a similar price experience hiccups when running apps. The front-facing camera is also not a good one, as selfies lack detail even with the front flash on.
Going back to our previous question, no, budget phones still have some ways to go before attaining great day-to-day performance; but every year, low-end smartphones get better and better. For now, the Moto C Plus is a good option for those with tight budgets on the lookout for a phone with stock Android. And with its price of PHP 6,299, the C Plus is a pretty good deal, if you're fine with its drawbacks that is.