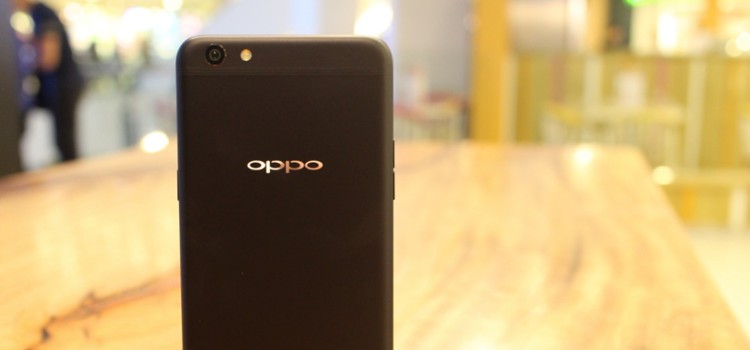 OPPO's F3 Plus joins the dual-camera race with a 16 MP/8 MP wide-angle dual selfie-camera setup that's said to be great for 'groufies.' Though...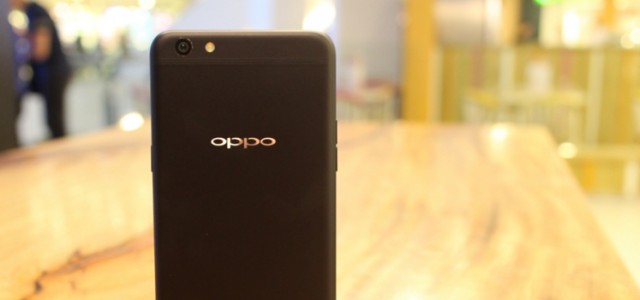 This year, more and more phones are being released with dual-camera setups. Flagships such as the Huawei P10, LG G6, and more are equipped with two cameras; with the secondary cameras ranging from monochrome sensors, to zoom lenses. Last March, selfie-centric smartphone manufacturer, OPPO, has joined the dual-camera race with their newest device, the F3 Plus. Contrary to other smartphones, the F3 Plus has dual cameras at the front, with one of the two having a wide-angle lens that OPPO has designed to fit more people in 'groufies.' So is the F3 Plus a worthy choice for selfie fans? And does it bring more to the table aside from its groufie feature? We find out here in our review.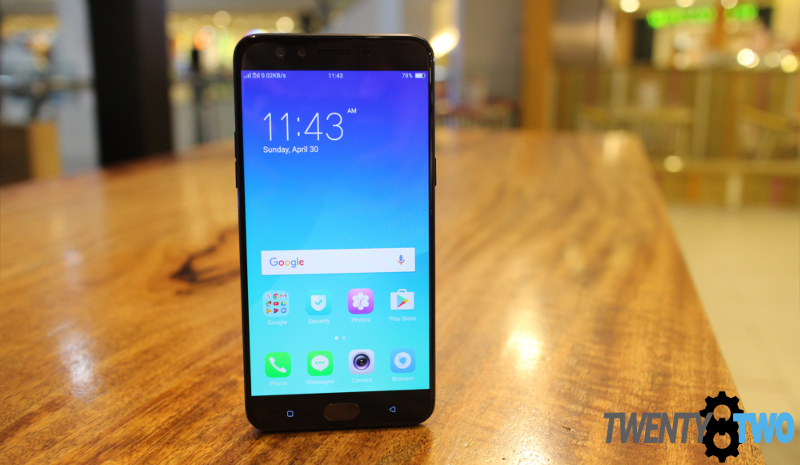 OPPO F3 Plus Specs
Processor: Qualcomm Snapdragon 653 (MSM8976 Pro) (Octa-core 1.95 GHz)
RAM: 4GB
ROM: 64GB / MicroSD (Expandable up to 256GB)
Display: 6.0 inches Full-HD Multi-touch capacitive screen
GPU: Adreno 510
Front Camera: 16 MP main front camera, 8 MP 120-degree wide-angle
Rear Camera: 16 MP Dual PDAF, f/1.7
Battery: 4000 mAh (non-removable)
Network / Wireless Connectivity: Wi-Fi 802.11 a/b/g/n/ac 2.4GHz, 5GHz, Bluetooth v4.0
SIM: Single SIM (Nano-SIM) or Dual SIM (Nano-SIM, dual stand-by)
Connectivity: MicroUSB
Sensors: Fingerprint (front-mounted), distance, light, G-sensor, E-compass, Gyro
OS: Android Marshmallow 6.0 with ColorOS 3.0
Protection: Corning Gorilla Glass 5
Dimensions: 163.63 x 80.8 x 7.35 mm
Weight: 185 grams
Colors: Gold, Black
Design and Feel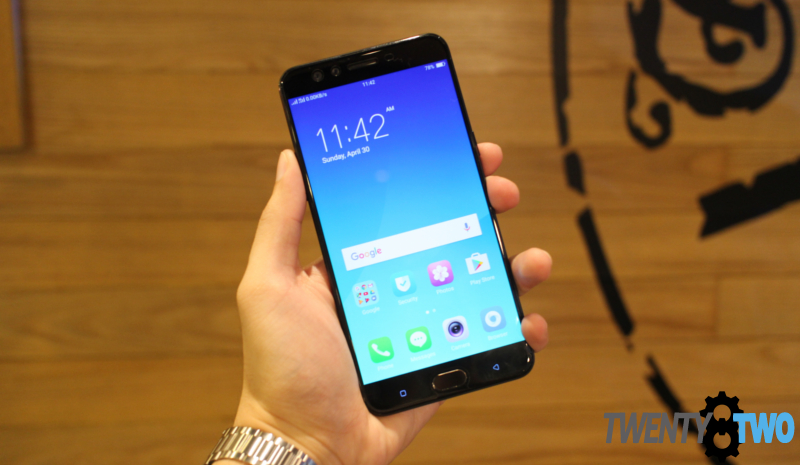 First of all, the F3 Plus is a big phone, which means that most people will have to use both hands when using the device. At the front is the large 6-inch 1080p display, the 16 MP/8 MP dual cameras, the home/fingerprint sensor key (which isn't a button that you can press down), and the capacitive backlit keys – all apps and back respectively. And as the phone is an upper-midrange one, it feels great on the hand (or hands), with the metal body giving a good grip in use.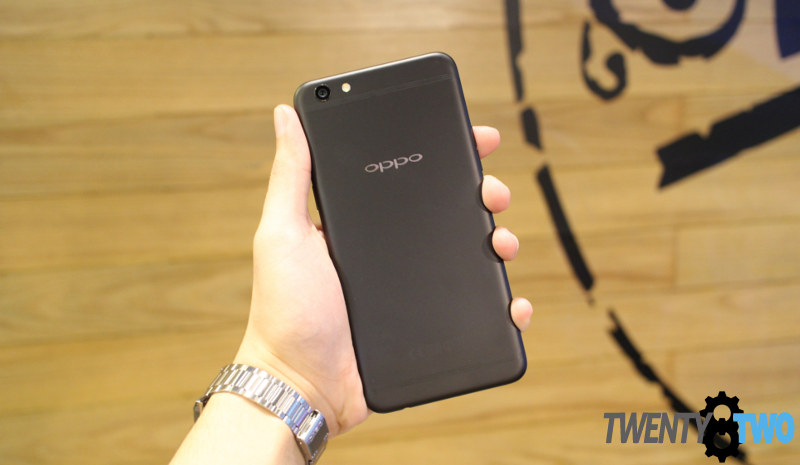 From the back, the phone looks very much like a larger iPhone 7 Plus (especially the black variant), which isn't a surprise given most OPPO phones have nearly the same designs. Though what differentiates the F3 Plus are the three antenna lines on the top and bottom. The 16 MP f/1.7 main camera can also be found at the back.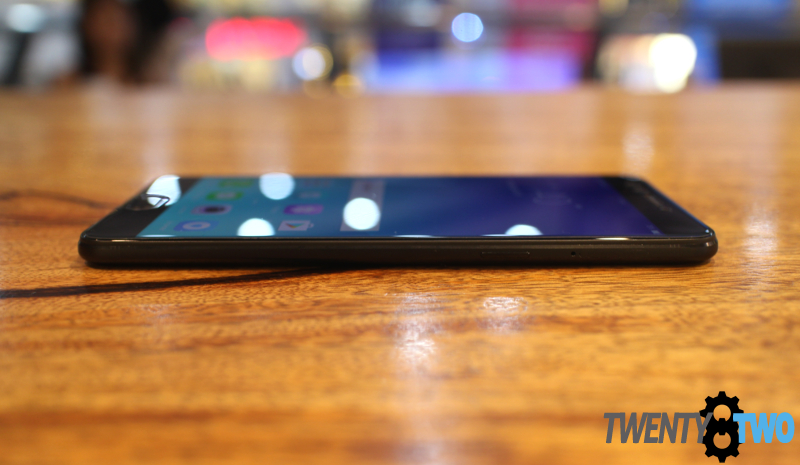 At the right side of the phone is the power button, and the hybrid dual-SIM/microSD card tray.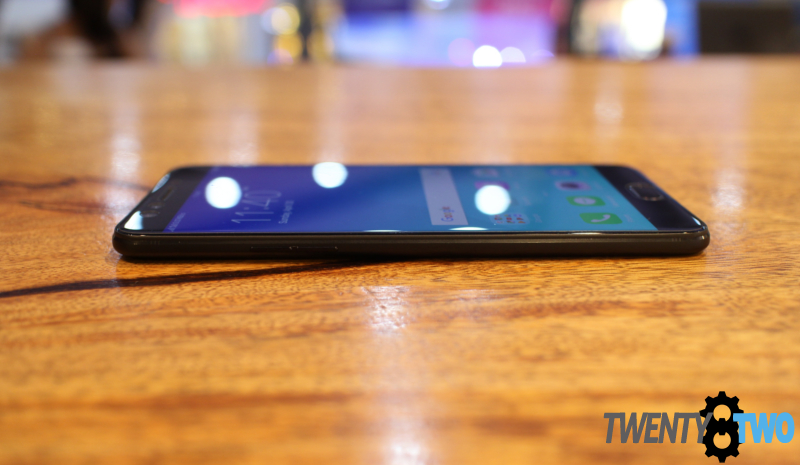 Volume rockers are found at the left.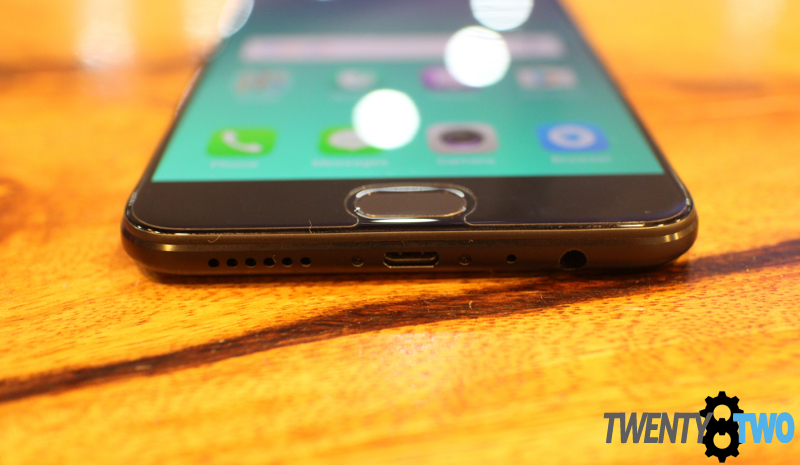 And below are the speakers, the micro-USB port, and the 3.5mm headphone jack.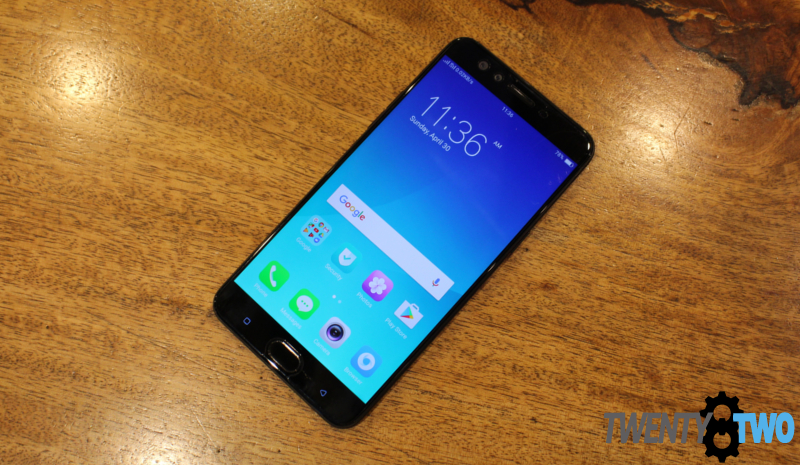 Overall, the OPPO F3 Plus is a fairly good-looking phone with a nice in-hand feel; its black variant has the best looks in our opinion. Unless you're looking for a more uniquely designed device, or you won't ever consider going for a 6-incher, the F3 Plus is a great phone design-wise.
Display and Sound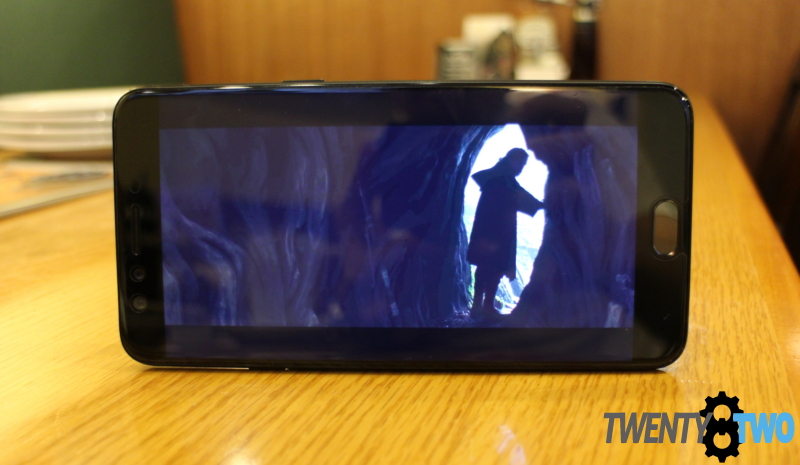 As said earlier, the F3 Plus has a 6-inch 1080p display, with a pixel density of 367 ppi. The display's pixel density is not the highest, nor is it AMOLED (it's only an LCD display), but it's certainly a capable screen which would suit general video-watching and gaming. A nice feature of the F3 Plus display are the thin side bezels, which makes for a better movie/series viewing experience. The only thing we'd change about the display is adding a tad more brightness.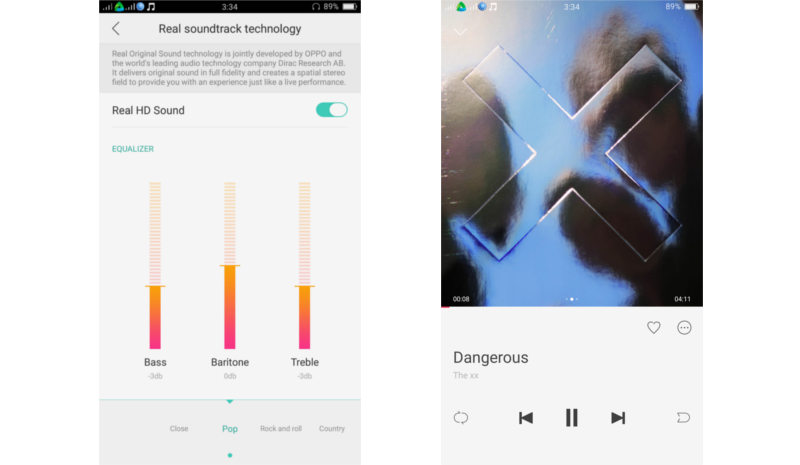 Audio-wise, the F3 Plus has, in typical OPPO fashion, a Dirac Sound software feature. The software aims to "create a spatial stereo field" to provide an experience "just like a live performance." As expected, the feature sound too artificial, and users would be better off turning the software off. With the HD sound turned off, audio sounds good on headphones, with just a bit of emphasis on the bass. Speaker performance meanwhile, is outstanding, as it gets quite loud on max volume without a lot of sound quality loss and crackling.
UI and Performance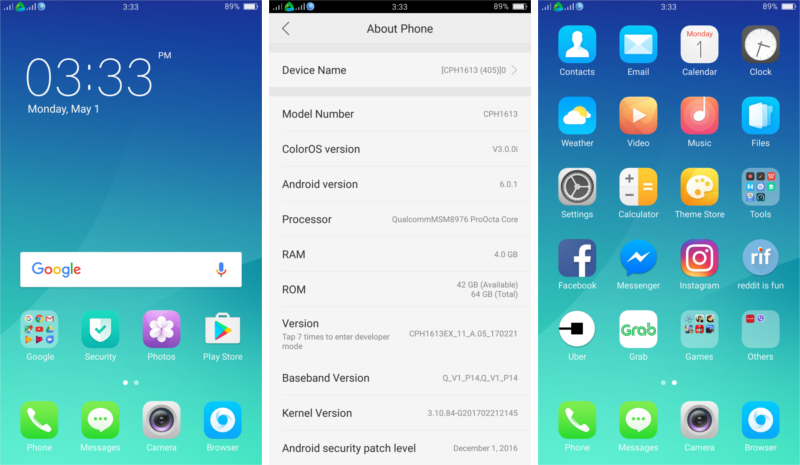 The OPPO F3 Plus runs on ColorOS 3.0 based on Android v6.0 Marshmallow. It's almost identical to the Lollipop-based ColorOS 3.0 found in the F1s, but with a few more features added. While ColorOS 3.0 will likely disappoint stock-Android fans, it's a decent iOS-like OS for the most part, as it has little to no bloatware, and it doesn't cause slowdowns for the phone in use. We would've liked the phone to run on Nougat out-of-the-box, seeing as OPPO isn't the fastest when it comes to releasing software updates. Though it does have Google Assistant already, which is certainly a nifty feature.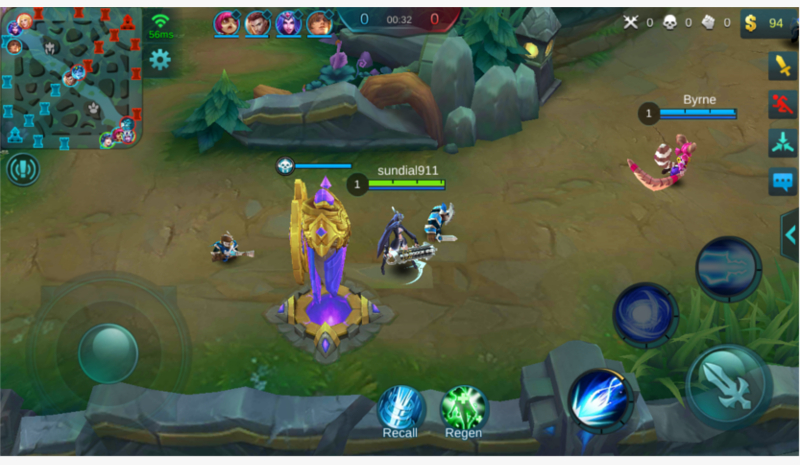 Other phones in the F3 Plus' price range are often equipped with Qualcomm's Snapdragon 625, though this one packs a more powerful Snapdragon 653, which means performance is more than enough to run today's popular games such as Mobile Legends, Asphalt 8, and more. The 4 GB of RAM also means that the phone can multi-task with ease.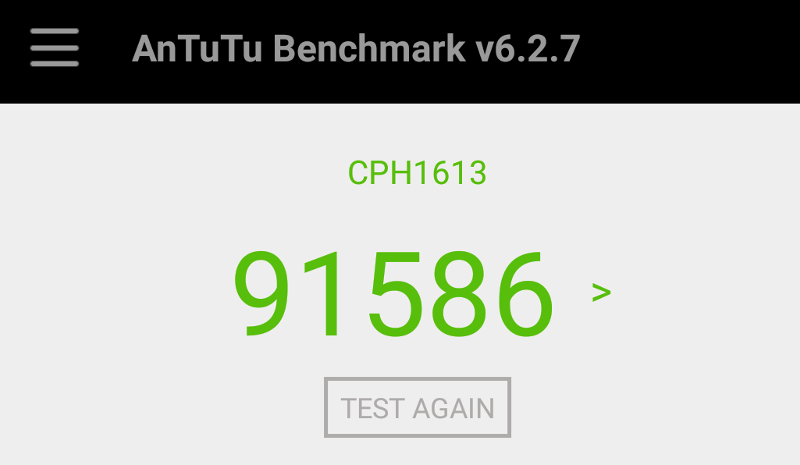 On the AnTuTu benchmark, the F3 Plus scored a 91586. Its score is quite high, and it beats out Snapdragon 625 powered phones, which generally have scores of around 60000.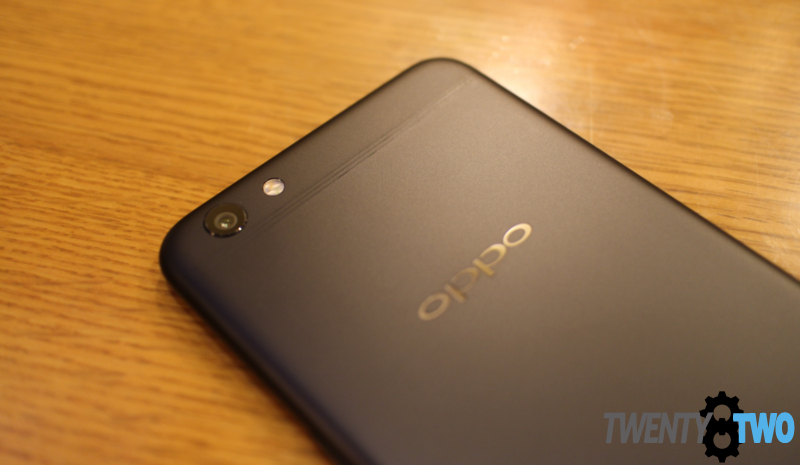 An interesting thing about the F3 Plus is that the triple antenna line design is functional, and is not just for looks. The phone gets great mobile data reception in more places, compared to other phones that we've tested (in our experience at least).
Rear Camera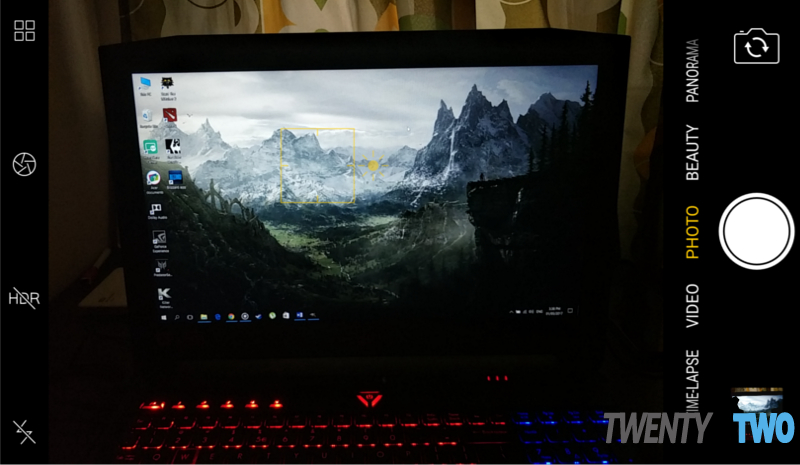 The F3 Plus has a 16 MP f/1.7 rear camera, which promises good focusing speed and low light performance. In our shots, low light performance is not the absolute best, but shots with ample lighting are of great quality.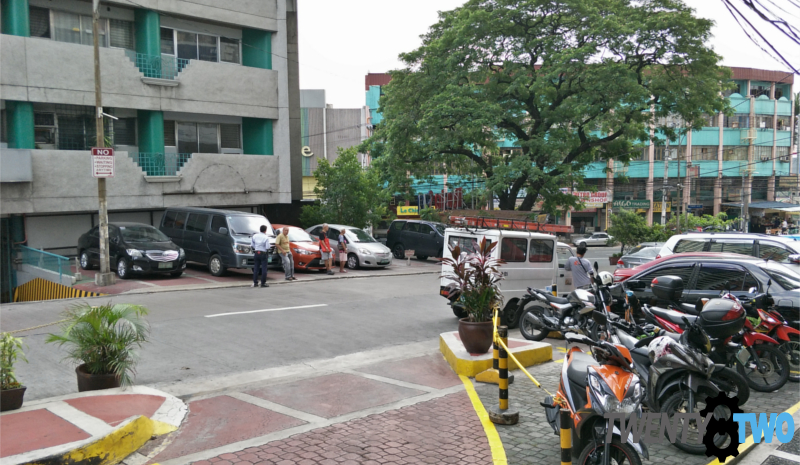 Outdoors, the F3 Plus does have fast focus speeds, thanks to the Dual PDAF technology in the phone's camera. The photos taken outdoors are crisp, and retain lots of detail even when zoomed.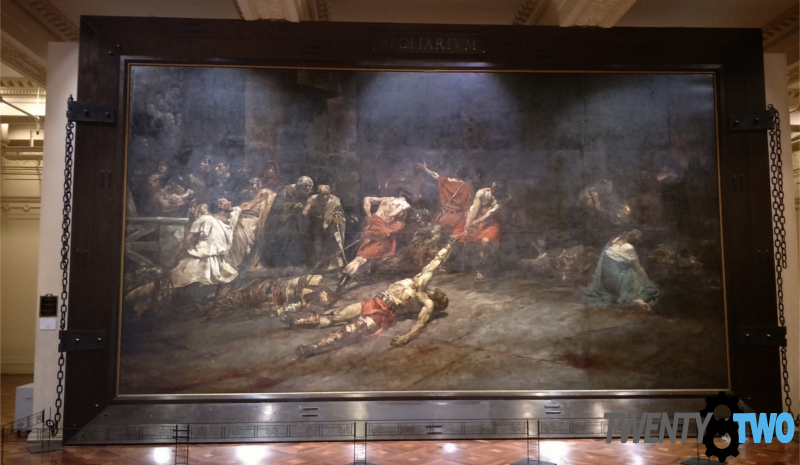 Shots indoors with good lighting also turn out great, with there being little to no noticeable grain.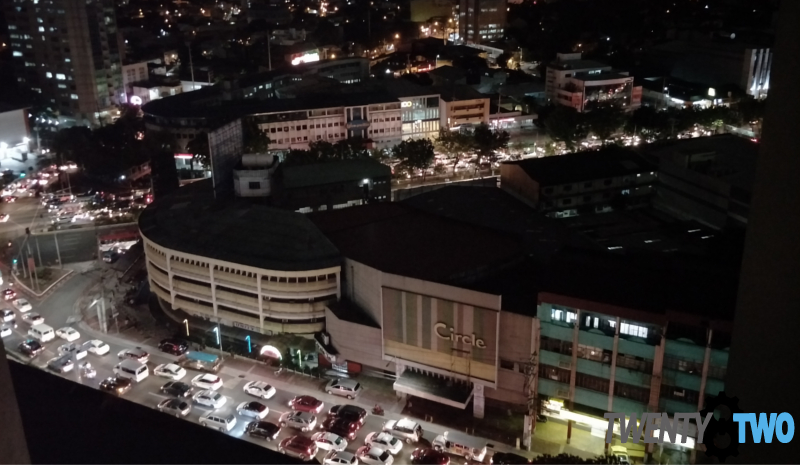 Low light photos like the one above are decent, with good enough detail and quality. Though it does fall short when compared to flagship shooters.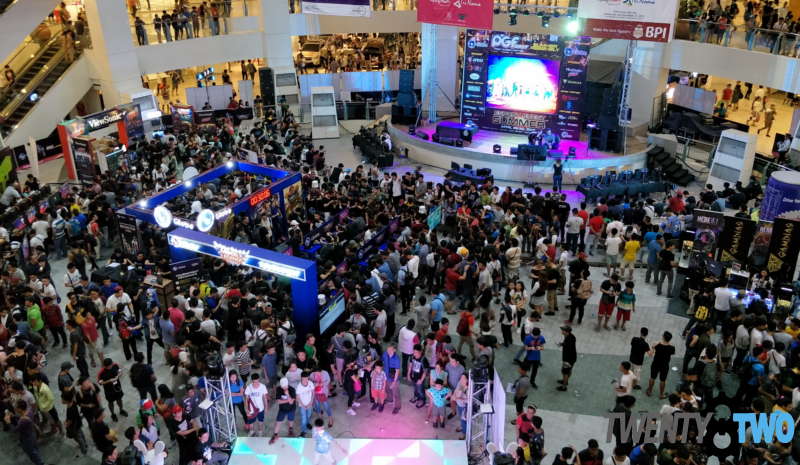 Overall, the phone's rear camera is a great one, as it produces high quality photos with good detail in most situations. Plus, you'll only get a better-quality rear camera by shelling out more for a flagship-level device.
Front Camera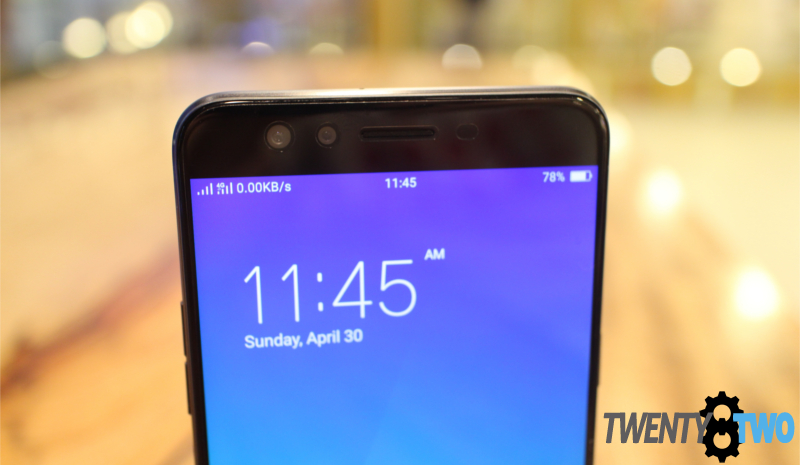 The F3 Plus' front 16 MP/8 MP dual-camera setup seems to be the bigger draw compared to the rear shooter, seeing as the F3 Plus is again being marketed as a Selfie Expert. And as with most OPPO models, selfies with this phone are excellent.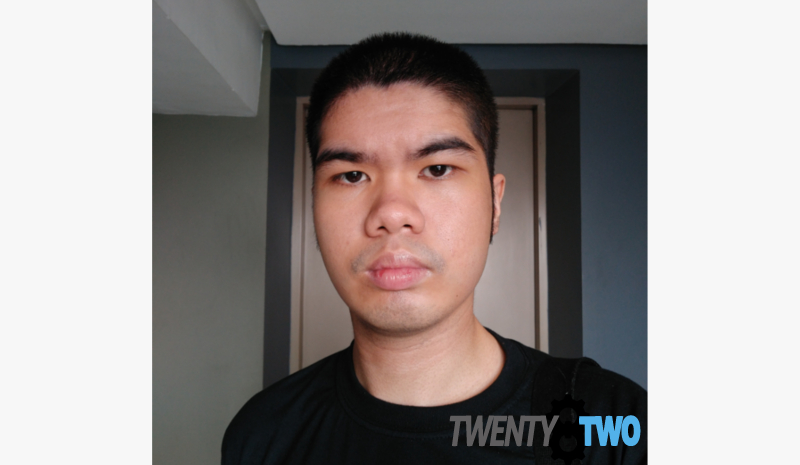 The default front shooter of the F3 Plus is the 16MP f/2.0 camera, which produces good selfies. The quality is comparable to the F1s' selfie-shooter.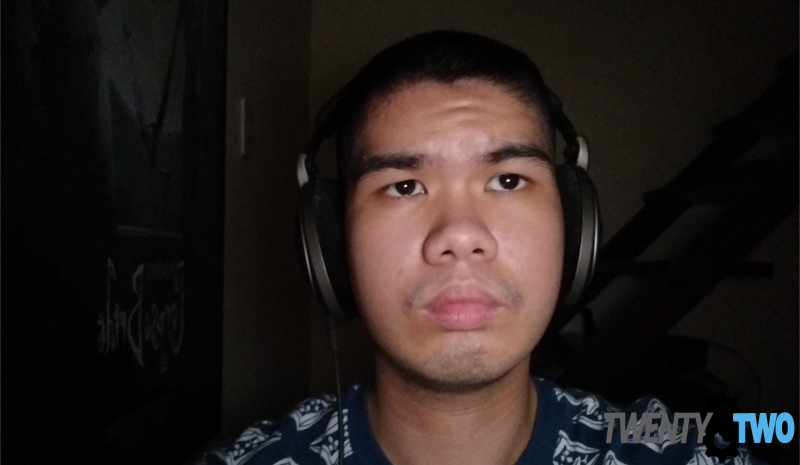 The phone has no front-facing flash, though the screen flash is powerful enough to take photos even in dark conditions.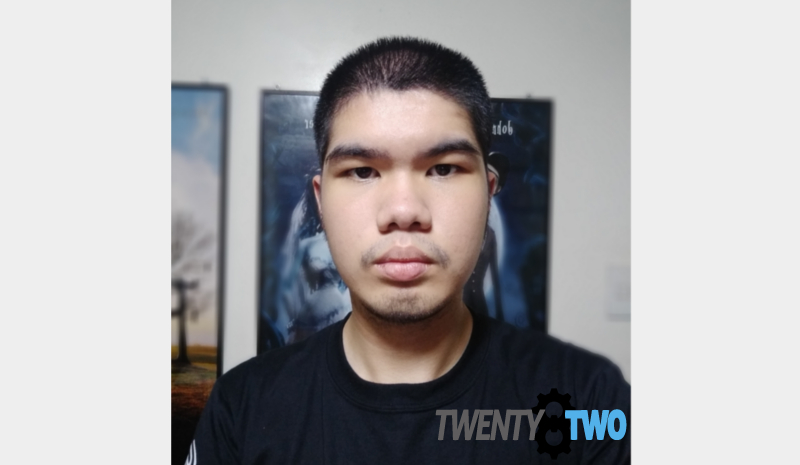 As always, the phone has a Beautify feature, and here's a blur/portrait mode along with it. Though the blur mode leaves a bit more to be desired, seeing as the effect is rather artificial-looking.
When there are three people or more detected while using the selfie shooter, the app notifies users to use to the groufie mode. The mode switches the camera from the default to the 8 MP wide angle lens.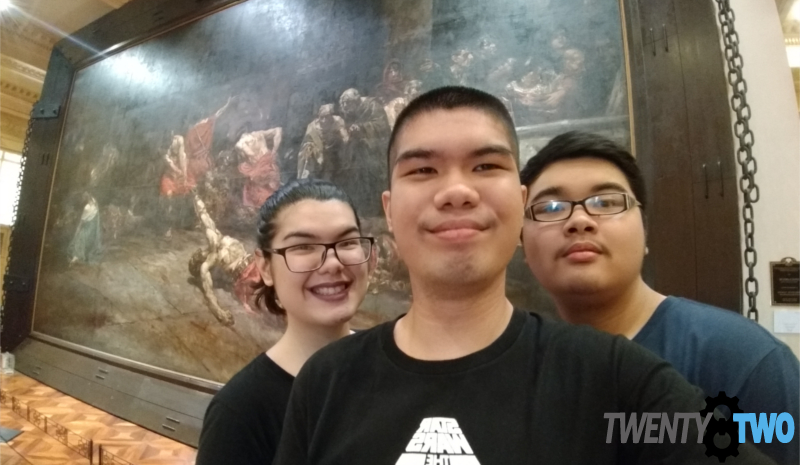 The groufie mode is actually quite effective, as you'll be able to fit more people or more of the background in 'groufies', thus selfie sticks won't be needed with this phone. Though there is a bit of a fisheye effect at the corners of photos, and the quality isn't as good as the non-wide-angle lens.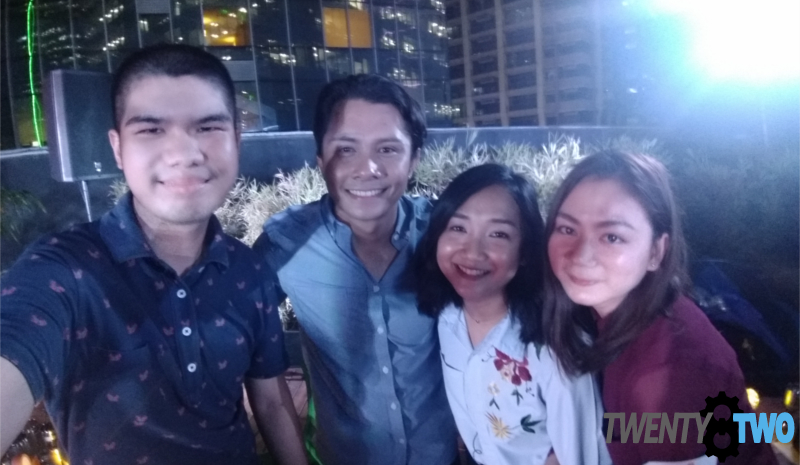 In low light conditions, the wide-angle camera is still decent, though quality loss is much more noticeable compared to shots with great lighting.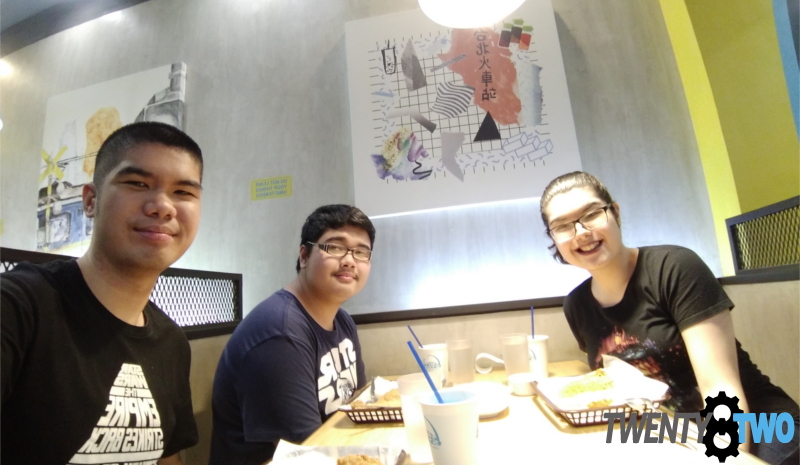 For selfie-fans, the F3 Plus will surely not disappoint, as it has one of the best front-shooters in the midrange/upper-midrange. The groufie mode is also not just a gimmick, as it's convenient for users who take groufies.
Battery Life
As the F3 Plus is a big phone, it's no surprise that it has a large 4000mAh battery. With the large battery, the F3 Plus has an above average battery life, it will easily last a day on medium to heavy use. Battery life isn't the best in class though, as it has a 6-inch screen and a less power-efficient SoC in the Snapdragon 653; compared to the 625 which is well-known as a power efficient processor.
While battery life is not the absolute best, the F3 Plus does have OPPO's proprietary VOOC flash charge feature, which charges the phone rapidly. In our use, the F3 Plus got from 20% to 60% in just under 30 minutes; fully charging from around 20% will take just more than one hour. Other advantages of VOOC is that the phone won't get alarmingly hot during charging, plus charging won't slow down even when running intesive apps.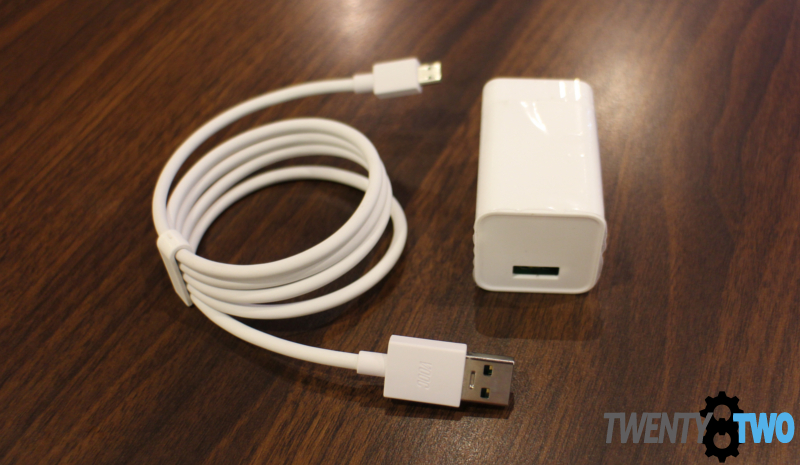 Though to take advantage of VOOC flash charge, you have to use the USB cable and adapter included in the box.
Final Thoughts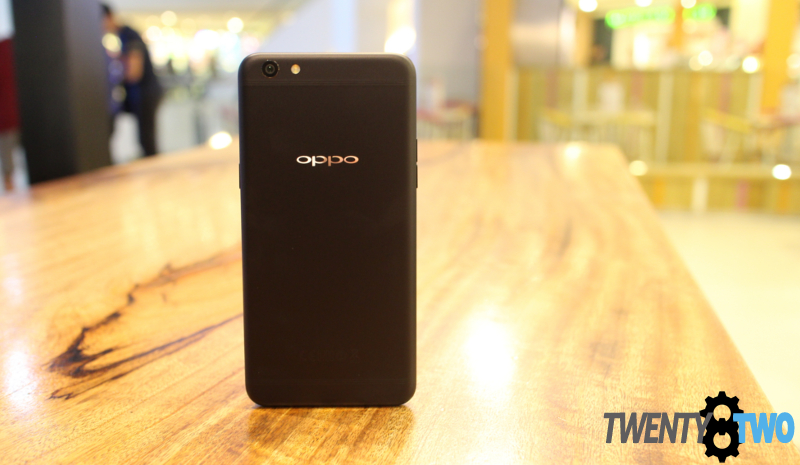 To answer our previous question, yes, OPPO's F3 Plus is an easy recommendation for anyone who takes lots of selfies. The dual front-shooter setup enables users to take great selfies, and groufies that can fit more people in the frame. Meanwhile, users who aren't as keen on selfies can still find lots to like with the phone; it's great for media consumption and gaming, data/signal reception is exceptional, VOOC flash charging is convenient, and the rear camera is no slouch either.
The only real drawback with the F3 Plus is that it still runs on Android 6.0 Marshmallow. Tech-savvy users won't be pleased; but ColorOS 3.0 is far from a bad OS, as it contains little to no bloatware, and it won't slow the phone down. There's also Google Assistant, which is always a plus.
Overall, the F3 Plus is a winner. It performs excellently in day-to-day use, and can handle most intensive apps thanks to its capable processor; adding to the fact that it takes great photos, both from the front and rear cameras. While it does have a fairly high price of PHP23,990, it's still very much worth it, as it has lots of features that will please both selfie and non-selfie fans alike.