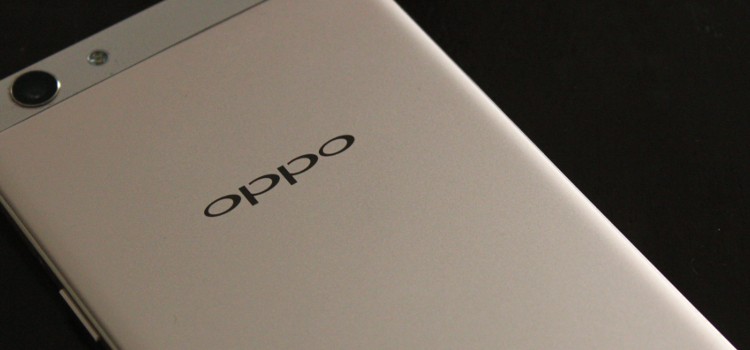 We were recently invited to the #OPPOF1sSinulog celebration at Cebu. It's the perfect testing ground for OPPO's F1s. Here's our take on the Selfie Expert.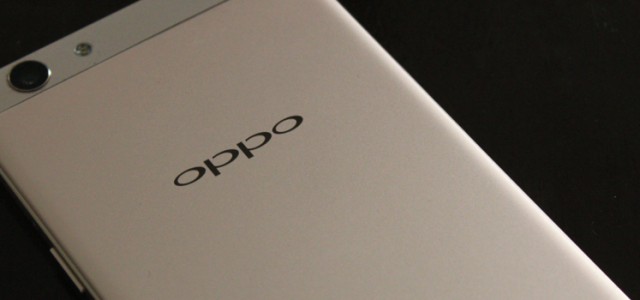 Last January 13-16, OPPO invited several media people to take part in the 2017 Sinulog festivities at Cebu; and fortunately, we were invited. All media attendees were given an OPPO F1s each to play around with during the four-day event. As the Sinulog celebration is a colorful and eventful affair we deemed it as the perfect testing ground for the OPPO F1s. So here's our take on the #SelfieExpert.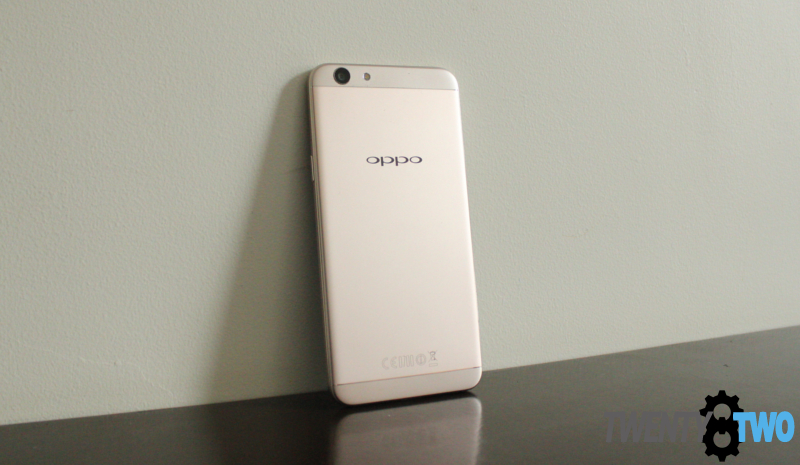 But first, here are the F1s' specs:
• Model: A1601
• Processor: Mediatek MT6750 Octa-core 64-bit
• RAM: 3GB
• ROM: 32GB / MicroSD (Expandable up to 128GB)
• Display: 5.5 inches IPS LCD capacitive touchscreen, 720 x 1280 pixels (267 ppi)
• GPU: Mali-T860MP2
• Front Camera: 16 MP, f/2.0, 1/3.1″ sensor size, 1080p
• Rear Camera: 13 MP, f/2.2, phase detection autofocus, LED flash
• Battery: 3075 mAh (non-removable)
• Network / Wireless Connectivity: Wi-Fi 802.11 a/b/g/n, Bluetooth v4.0
• SIM: Single SIM (Nano-SIM) or Dual SIM (Nano-SIM, dual stand-by)
• Connectivity: MicroUSB v2.0
• Sensors: Fingerprint (front-mounted), accelerometer, proximity, compass
• OS: Android Lollipop 5.1 with ColorOS 3.0
• Protection: Corning Gorilla Glass 4
• Dimensions: 154.5 x 76 x 7.4 mm
• Weight: 160 grams
• Colors: Gold, Rose Gold, Gray
Design and Feel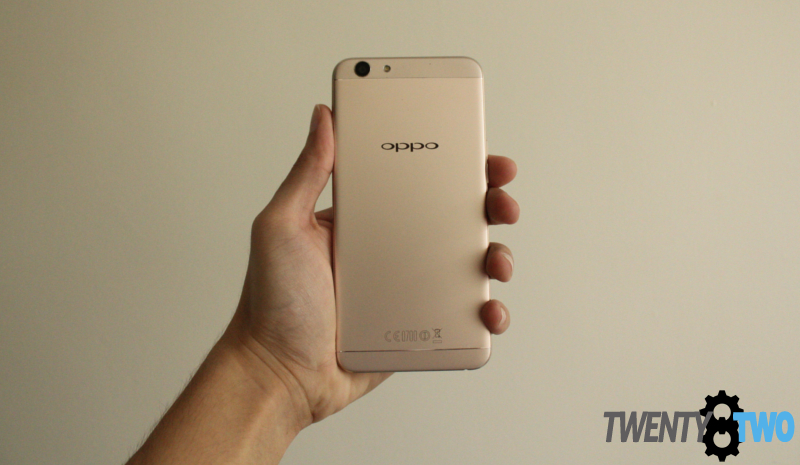 First of all, the OPPO F1s looks a lot like an iPhone 6. Even before getting my hands on the F1s, I saw a few out in the wild, and I mistook them for iPhones at first glance. That's not to say it's a bad thing though; the F1s looks great. It also feels premium, thanks to its all-metal back and its thin 7.5mm body.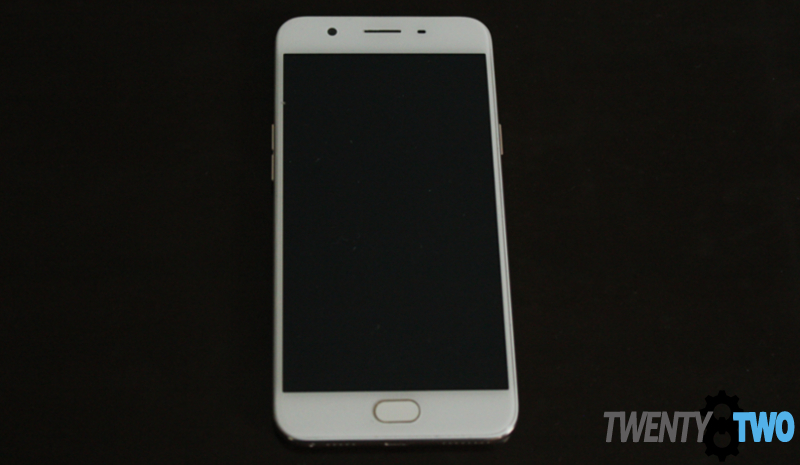 The phone's front also screams iPhone, but it has a rectangular home button instead of a more circular one. The said home button also houses the fingerprint sensor, which is lightning fast (it unlocks in 0.22 seconds according to the website page). It's flanked by two capacitive backlit buttons. The 5.5-inch 720p display has a 2.5D Corning Gorilla Glass 4 for protection, which feels rather nice to use.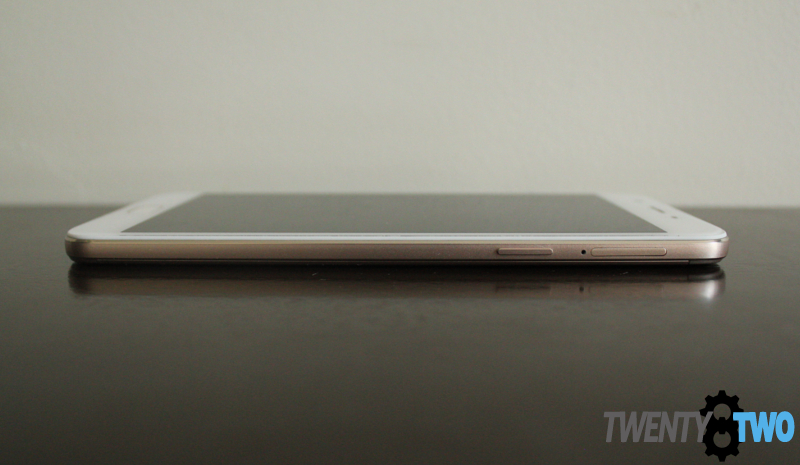 At the right is the power button, along with the SIM tray. The F1s supports two nano-SIM cards, along with a microSD card; you won't have to choose between an extra SIM or more storage.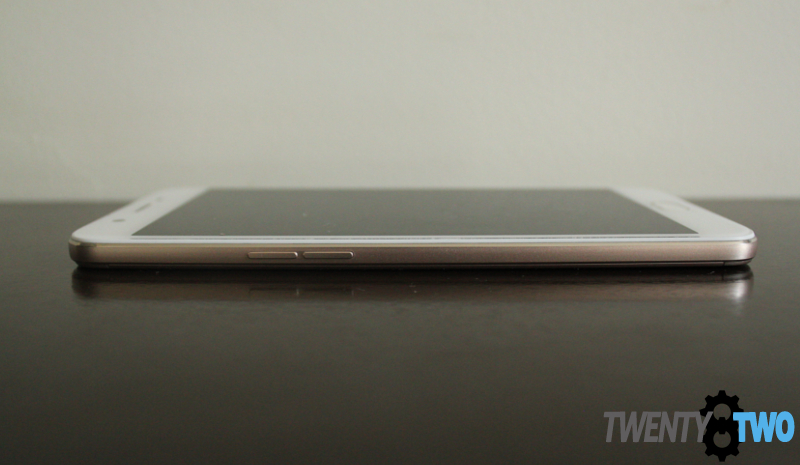 At the left side are the volume rockers.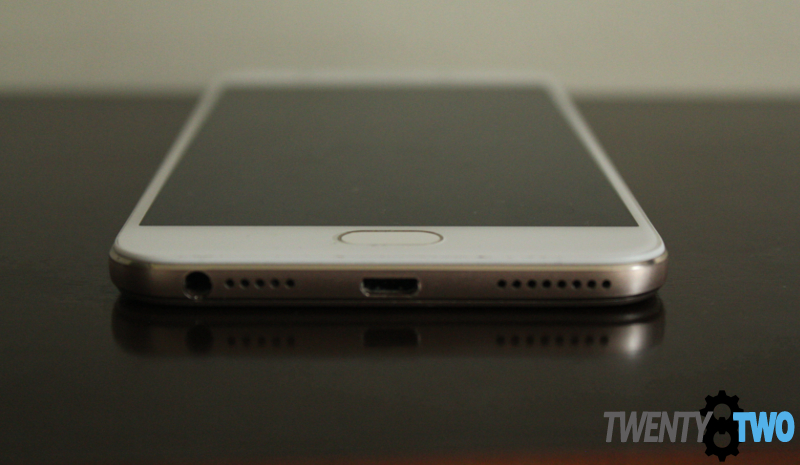 And below the phone is the headphone jack, the micro-USB slot, and the speakers.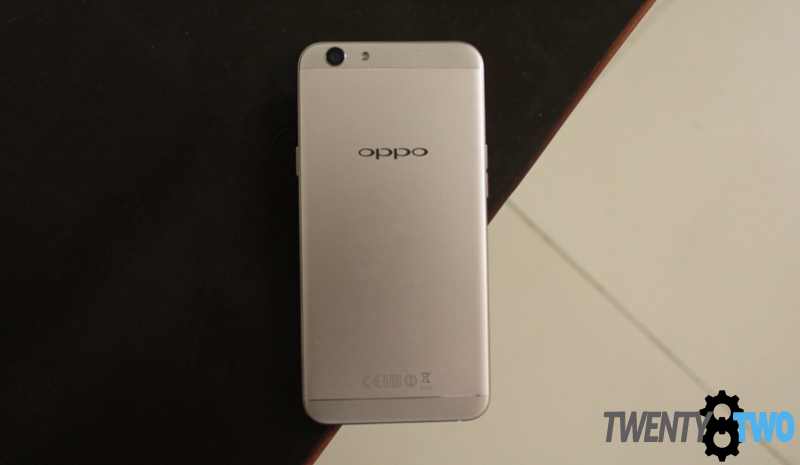 The F1s is a nicely designed phone, both in terms of look and feel. Unless you hate anything designed like an iPhone.
Display and Sound
As said earlier, the F1s has a 5.5-inch 720p display. 720p might disappoint some, as 1080p is becoming the standard even in midrange phones. Though in use, it's hard to tell the difference between 720p and 1080p on a screen of this size (unless you really look closely, or have amazing eyesight). Colors pop nicely on the screen, and it gets bright enough even when outdoors.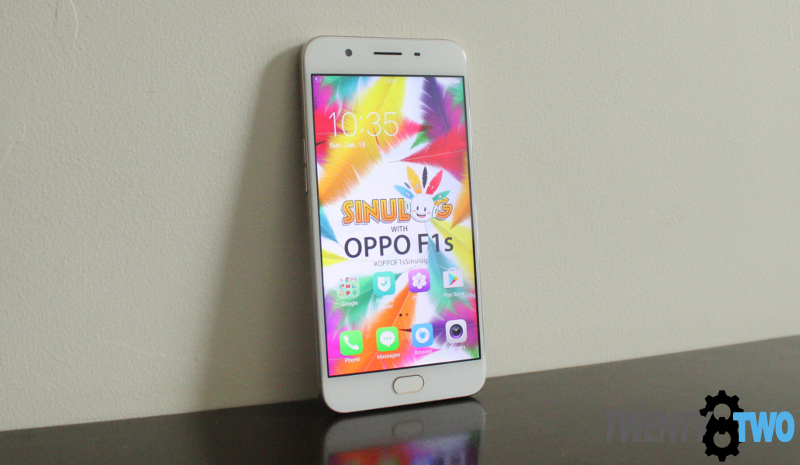 Audio quality is fine, both for speakers and headphones. The speakers get quite loud, though distortion does happen when near or at full volume. As for audio output through headphones, I first thought that it has too much bass emphasis, drowning out vocals in songs like Starboy by The Weeknd. Though this bass-heavy signature is due to the Dirac HD Sound equalizer of the F1s' music player, which can thankfully be turned off or tweaked to one's preference.
UI and Performance
The F1s comes with OPPO's ColorOS 3.0, which is based on Android v5.1 Lollipop. Yes, it is 2017 and the F1s still runs on Lollipop, with no Marshmallow update in sight. Inexcusable for some, though a number of Android users surely wouldn't mind.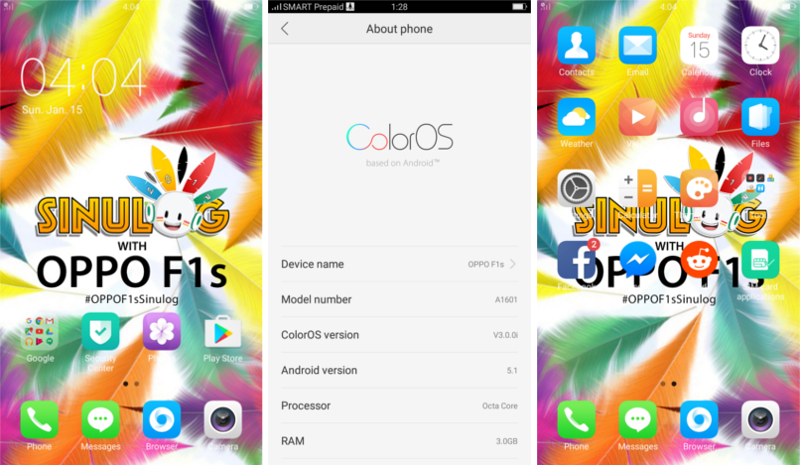 Looks-wise, ColorOS 3.0 is a lot like iOS (much like other Mainland Chinese User Interfaces such as EMUI or MiUI), with its app icon designs along with the lack of an all apps menu. Users who prefer stock Android won't be fans of the ColorOS 3.0 design, but it does have a more cohesive design language compared to other iOS-like UIs.
For daily use, the F1s performs smoothly (much smoother than my daily driver Huawei GR5 2016), thanks in part to the phone's lack of pre-installed bloatware. The only slowdown I've experienced during my time with it was when I was using Messenger, the keyboard just froze up for a around a second or two. Running multiple apps won't be a problem, thanks to its 3GB of RAM. And since it only has a 720p screen, the phone's Mediatek MT6750 and Mali-T860MP2 GPU won't have problems running most games; gameplay won't be flagship-smooth, but will be plenty playable.
Front Camera
Now we go to the front camera, one of the main reasons why this phone sold out in just 3 days when it was first released. Marketed as the #SelfieExpert, its 16MP f/2.0 aperture front shooter promises high-quality selfies. It does not disappoint.
(Warning: this part of the review includes a lot of my selfies, proceed with caution)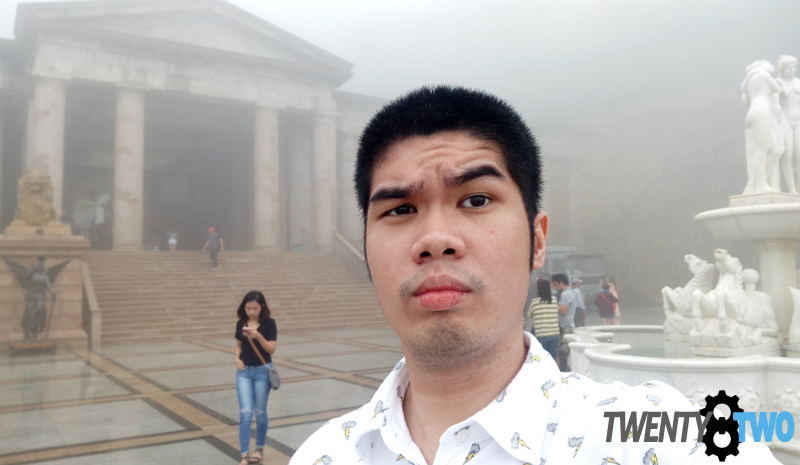 This shot was taken on a rather foggy day, but even without a lot of natural light, the F1s managed to take a brilliantly clear and detailed selfie, with just a tad of grain.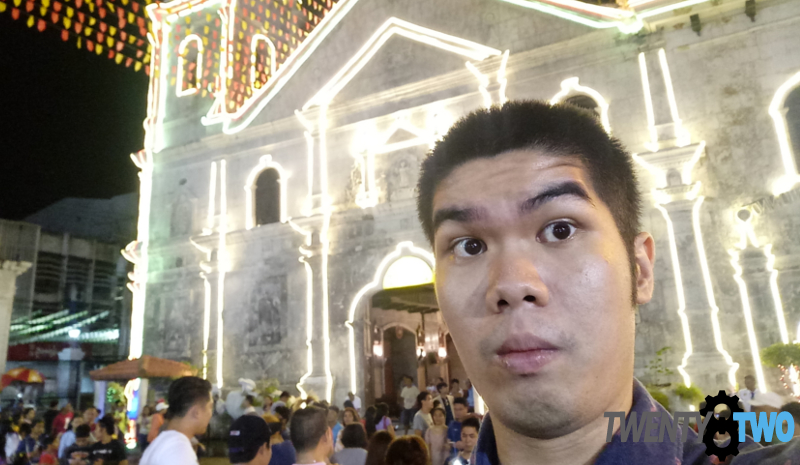 This selfie meanwhile, was taken at night. It's just a bit less clear and a tad grainier than the previous selfie, but detail is retained (you can even see how oily my face is in the shot).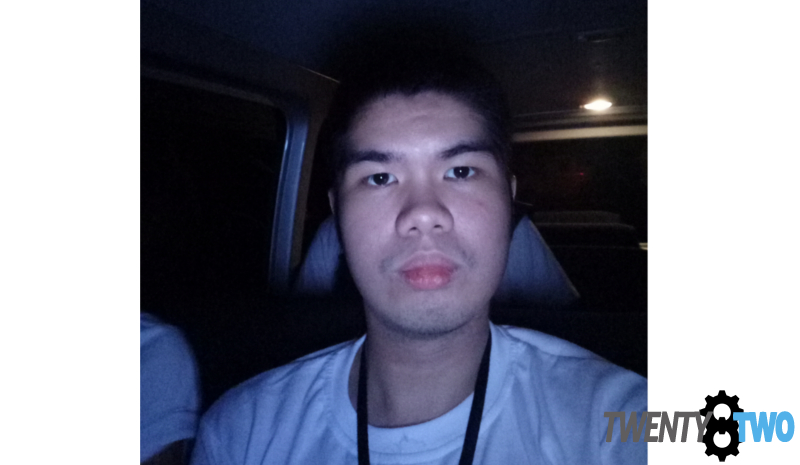 There is no LED flash for the front camera, but it does have a screen flash like the iPhone. It doesn't work wonders, but it functions well enough even in really low light conditions, such as in this selfie taken inside a dark van.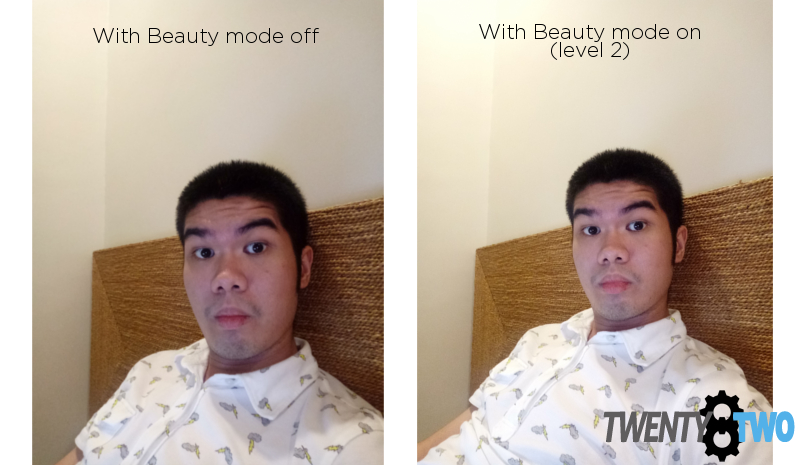 As with most phones these days, the F1s' camera app is packed with a beauty mode. But unlike beautification in other midrange phones, it's subtler as the effect can be adjusted from a scale of 1 to 8. 1 makes barely any changes, 8 looks like a Snapchat filter; settings 2-4 is the best bet for a less artificial look.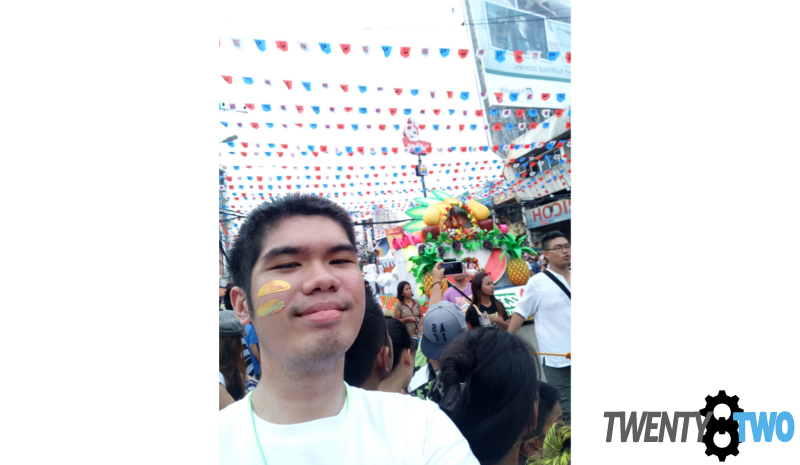 The F1s' front shooter shines in conditions with lots of natural light. Grain is minimized, and clarity is at its best. Overall though, the phone takes nice and detailed selfies on almost all occasions, perfect for selfie fanatics.
Rear Camera
The front camera is no doubt one of the best in the midrange, but what about the rear camera? Well, it's rather good.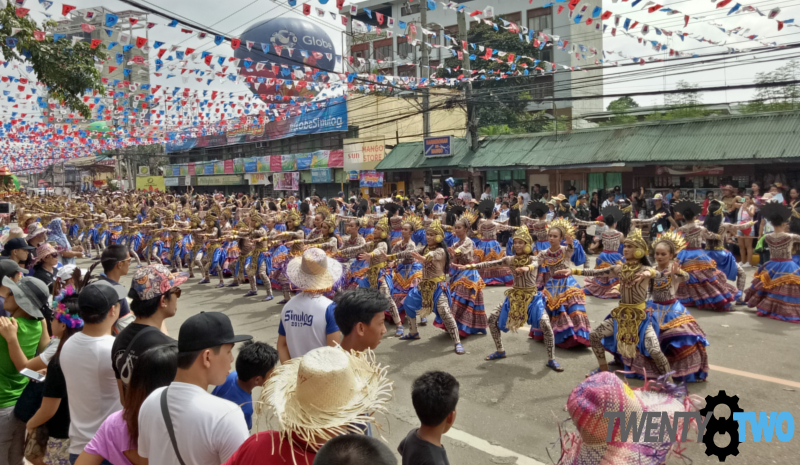 It's the same story as the front camera, natural light is key for the best shots. Colors appear vibrant, and image quality is clear when in the outdoors with great lighting.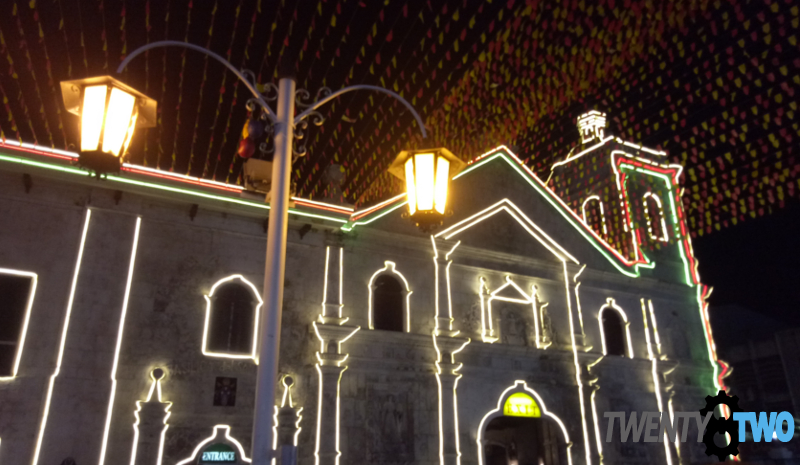 For night shots, as long as there is ample lighting, the image will still turn out fine. Only a bit of detail is lost.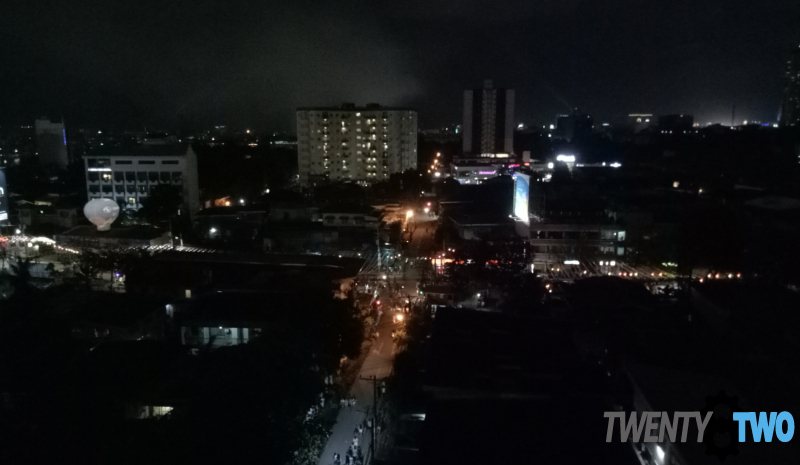 It doesn't fare too well though in low light conditions.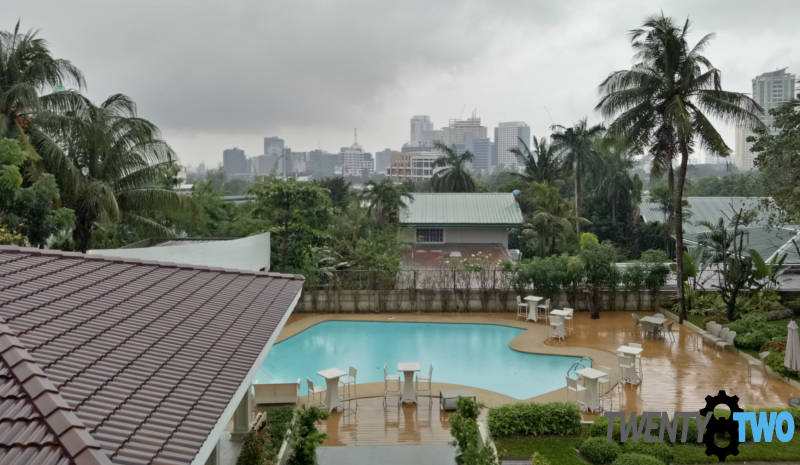 The camera app has an HDR mode for photos. It's plenty helpful to make pictures brighter and clear such as in this one.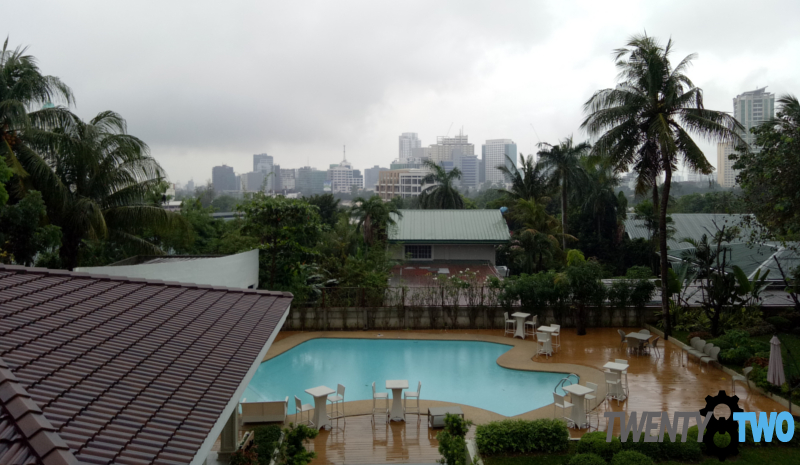 As compared to the same shot taken without HDR.
The F1s' rear shooter is no slouch, and it takes photos quicker than others in its price range. It might leave a bit more to be desired when taking low light shots; but for most other shots, it functions well.
Battery Life
As the event featured multiple stops, and lots of photo-taking, the F1s saw heavy everyday use during the 4 day-event. The phone's 3075mAh enabled it to last a whole day of use, with a bit more charge to spare. It will surely last around 1 and ½ to 2 days of light to medium use, that's above average in the midrange pricepoint.
Final Thoughts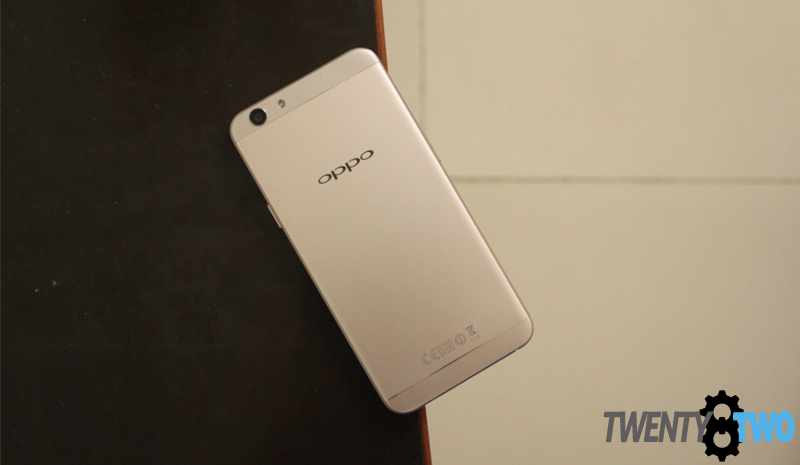 OPPO's F1s is the full package. It's much hyped front camera meets (and even exceeds) expectations; and the front camera is not too shabby either. Day-to-day performance is excellent, and it has enough power to run most games at a playable level. And for those who'd like a pretty phone, the F1s is certainly a looker.
There are only two glaring issues with the F1s; the fact that it still runs on Android v5.1 Lollipop (come on it's already 2017), and that it only has a 720p display (it's a 5.5 incher mind you). Though surely not all users mind the lack of the Marshmallow functionalities (when was the last time you used Google Now on Tap?). And the display is good enough save for the most demanding of buyers.
With an SRP of PHP12,999, the OPPO F1s is one of the best buys for avid selfie-shooters. For those who don't take too much selfies, it still offers a compelling number of features. While it's not the definitive midrange king, it does deserve the title of #SelfieExpert.