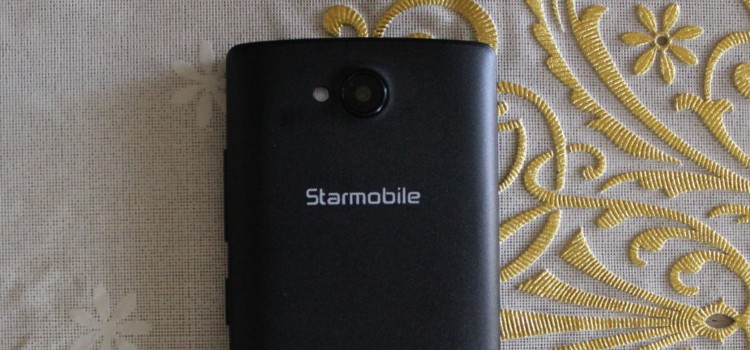 The Starmobile Play Five is an Android 6.0 Marshmallow smartphone that is available at a bargain price of P1,790. Can it run well enough...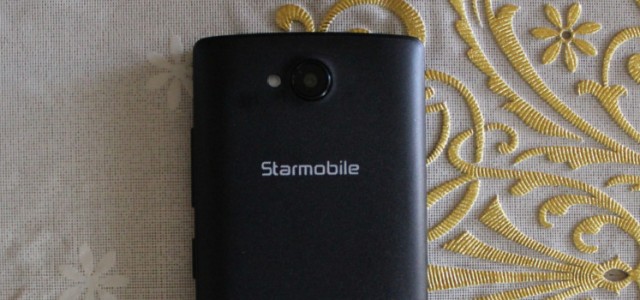 In today's smartphone market, there are a ton of options for budget models that perform excellently. By budget models, we mean phones in the P7,000 to P10,000 price range. But then there are ultra-budget smartphones, such as the Starmobile Play Five, a phone that has an Android 6.0 Marshmallow OS, all at a price of P1,790. Would a phone that's priced that low perform well? Will it perform at all? Here's our review.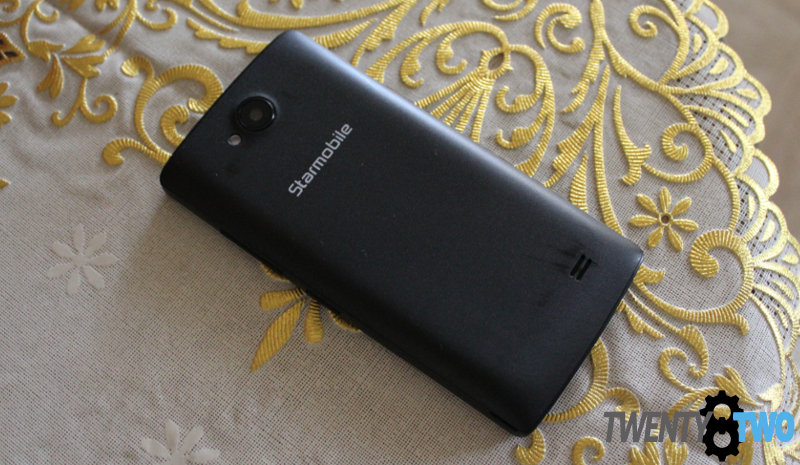 Starmobile Play Five Specs:
Processor: 1.2GHz Spreadtrum 7731C quad-core processor
RAM: 512 MB
ROM: 4 GB / MicroSD (Expandable up to 32GB)
Display: 4-inch WVGA Display, 480 x 854 pixels (245 ppi)
GPU: Mali-400MP
Front Camera: 2 MP
Rear Camera: 5 MP, flash
Battery: 1500mAh (removable)
Network / Wireless Connectivity: Wi-Fi 802.11 b/g/n, Bluetooth v4.0
SIM: Dual SIM (Micro-SIM)
Connectivity: microUSB v2.0
OS: Android OS, v6.0 (Marshmallow)
Dimensions: 126 x 64.5 x 11.5mm
Weight: 117 grams
Colors: Black, White, Red
Design and Feel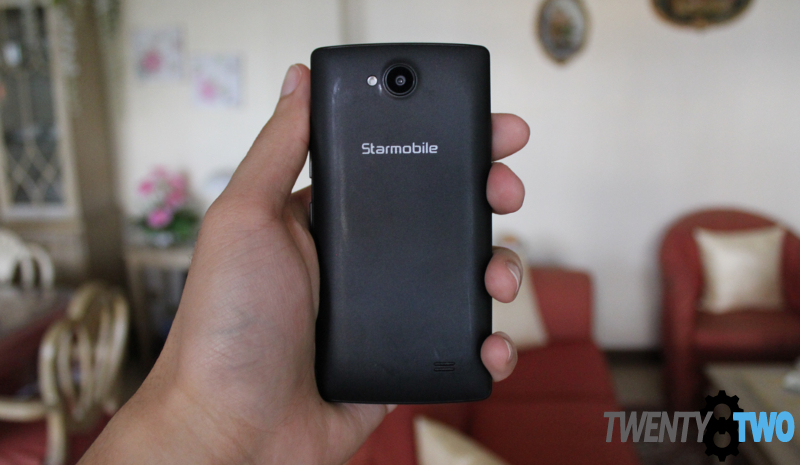 The Starmobile Play Five is a small phone, as it's equipped with only a 4-inch screen. It has an all-plastic build, which is very much far from premium. It's back is textured though, and it provides a nice grip when held.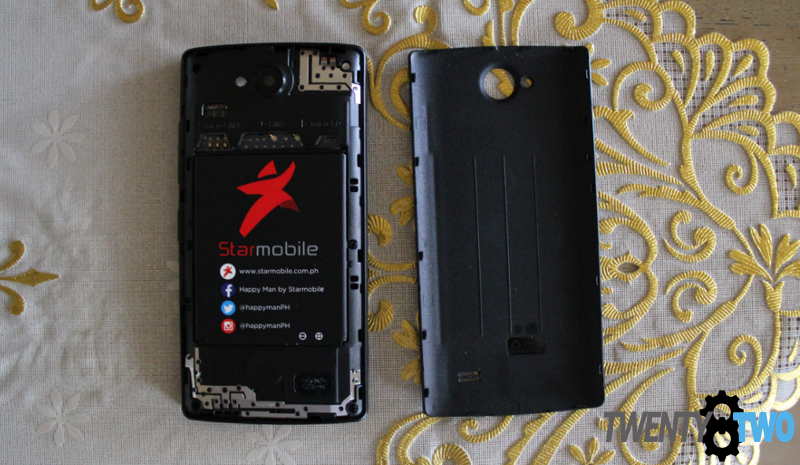 The back cover can be popped off, revealing the 1500mAh battery, two microSIM slots, and a microSD card slot.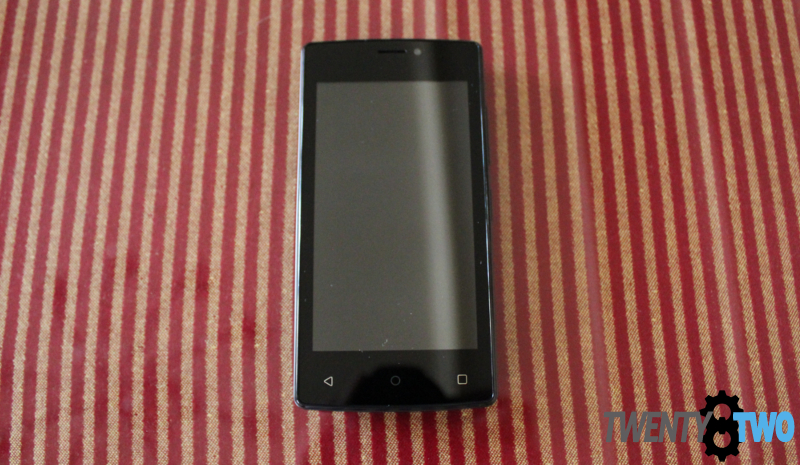 At the front is the said 4-inch WVGA display, along with three capacitive buttons. The buttons are a nice surprise, given that most budget phones (and even flagships) do away with physical buttons. While they are responsive, the buttons' haptic feedback is weak, the vibration after pressing can barely be felt.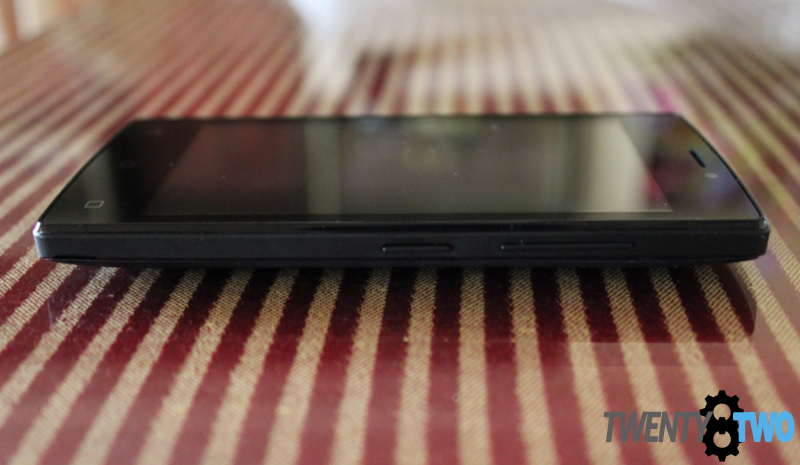 At the right side of the phone is the power button and the volume rockers.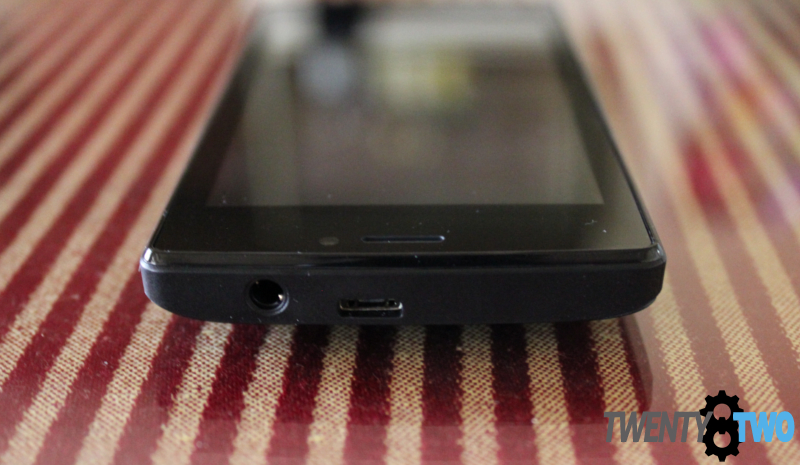 Above is the 3.5mm headphone jack, along with the microUSB port. Quite unusual, as most smartphones have their USB ports at the bottom.
And there's nothing below except for the phone's mic.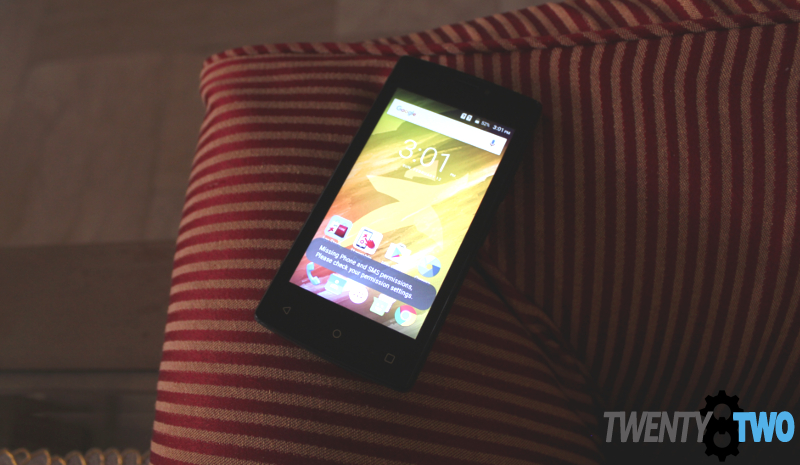 Since the Play Five is inexpensive, it's no surprise that it looks and feels rather cheap. Though you'd be hard-pressed to find a phone that looks even slightly premium at this pricepoint. And it's not bad by any means; it even manages to pack in capacitive buttons, and it has a grippy textured back cover.
Display and Sound
The Play Five's 4-inch WVGA display looks fine for everyday use; its 480 x 854 resolution is good enough for such a small display. We also experienced only a few issues with the touch screen in use (such as not registering some presses). Though a problem with the screen is that the backlighting is a bit uneven, with some parts being slightly more illuminated. This also makes the display look less clear when viewed on more extreme angles.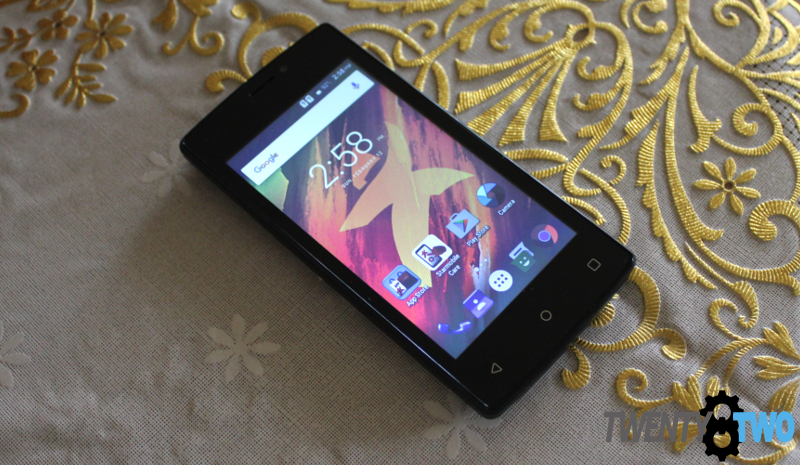 Sound quality from the speakers is surprisingly okay, with audio being adequate for watching some videos or listening to music. The only drawbacks are that the speakers won't get too loud, and that they're located at the back of the phone, meaning audio may not be as clear when compared to other phones. Audio from the headphone jack is decent, though they won't satisfy audiophiles looking for more detail.
UI and Performance
Starmobile's Play Five comes with Android 6.0 Marshmallow, and it looks quite close to stock Android. Though there are some Starmobile apps pre-installed, such as a proprietary app store, along with the Starmobile Care App. Thankfully, these apps are not as annoying as other manufacturers' OSes that are ridden with bloatware.
The Play Five's biggest surprise is its performance. We expected it to be slow and laggy, but the phone was rather snappy. Using the usual social media apps such as Faceboook and Instagram was a fine experience. Unexpected, given that the phone has a Spreadtrum SoC (rare, given that most phones have more powerful Snapdragon or a MediaTek processors), along with only having 512 MB of RAM.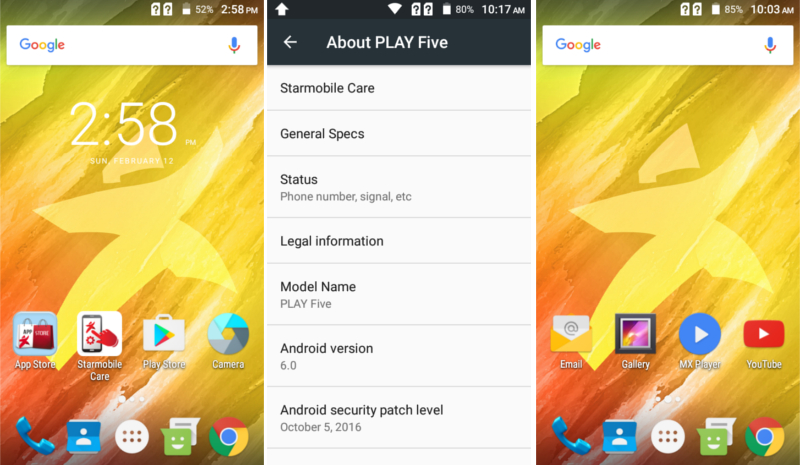 The phone does have weaknesses though, such as not supporting 4G LTE. The Play Five also only has 4GB of internal storage, meaning an SD card is a must. It's a good thing that it has a microSD slot, supporting cards up to 32 GB.
Overall, while you won't be playing heavy games with it anytime soon (it can play light games such as Candy Crush though), for general day-to-day use, the Play Five is actually good. Especially when you consider its bargain price.
Camera
While the Play Five's performs exceeds expectations, it's 5 MP camera doesn't. Most budget and midrange phones (and even flagships sometimes) can take good shots when there's a lot of natural light, and not so good shots when indoors or in low light. This description has never been more applicable than in the Play Five's camera.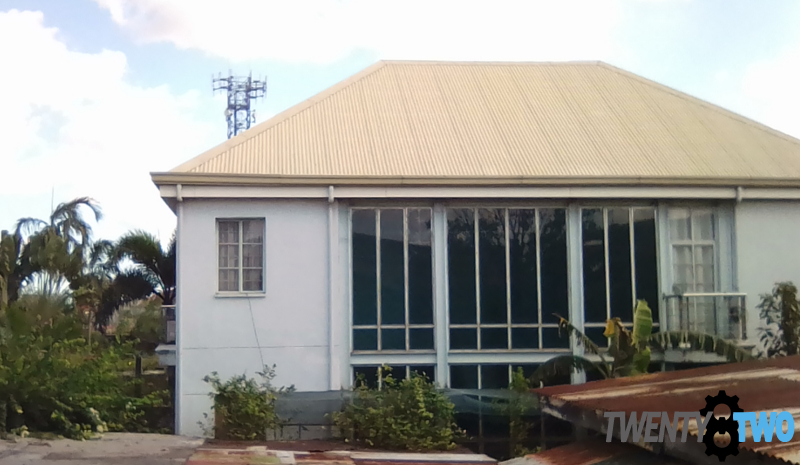 Outdoor shots look okay. Colors are rather accurate, though it's quite soft and lacks detail.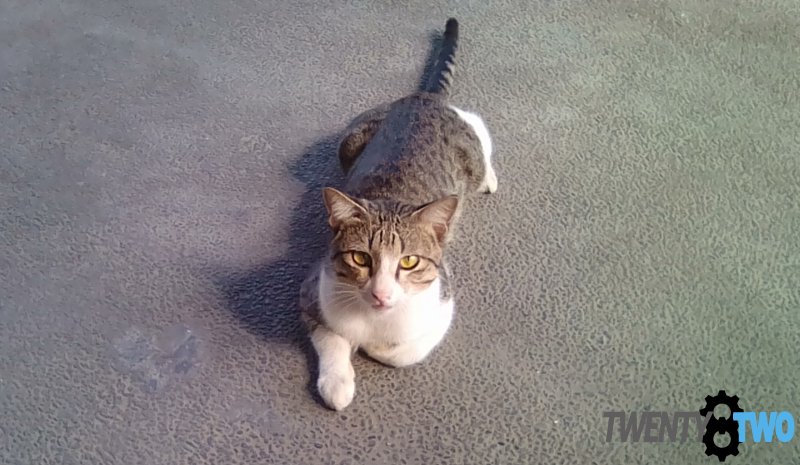 Here's another outdoor shot. It shares the same accurate colors but soft image quality as the previous pic.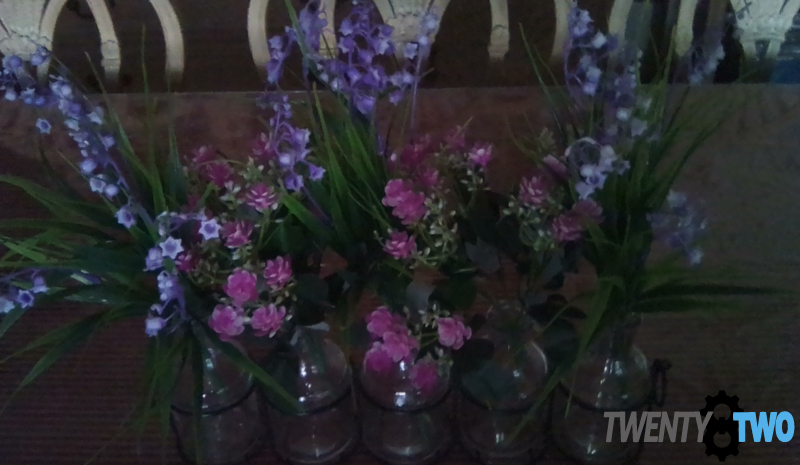 Indoor photos turn out dark. This particular shot was actually taken in a room where there was some natural light coming in.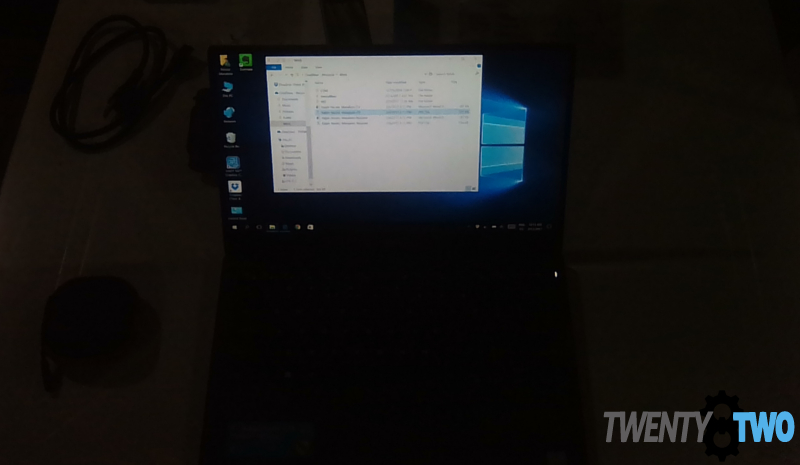 For low light conditions, the phone will struggle to take a decent photo.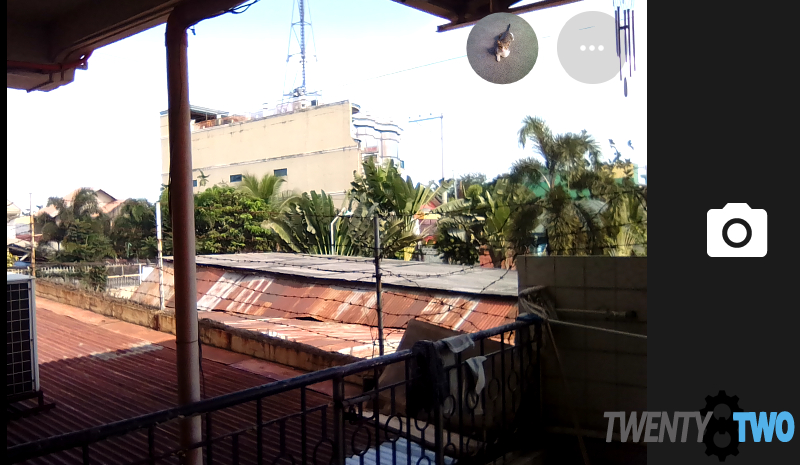 The Play Five's camera software is also lacking. There's no option to modify any of the camera settings, and there's even no focus option.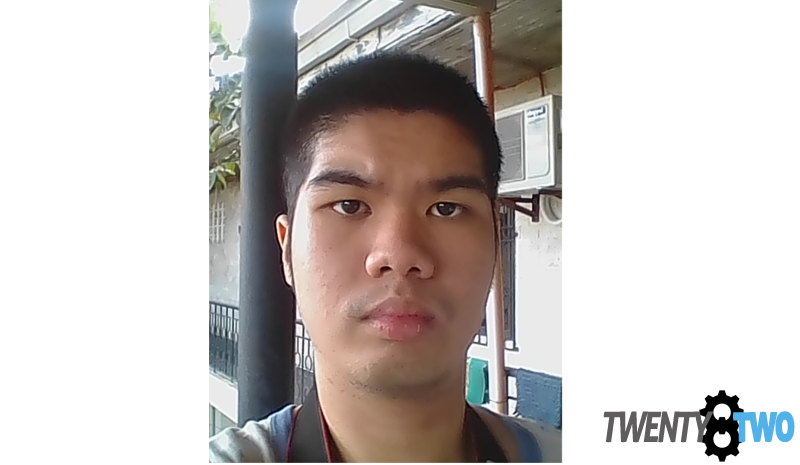 Selfies taken with the Play Five won't be social media ready. It's 2 MP camera won't be able to take detailed selfies, as shots look blurry and undetailed.
Battery Life
With only a 1500mAh battery, the Starmobile Play Five won't last too long with heavy use. It'll last for a day, which is about how long the average smartphone battery lasts. Compared to usual phone charging times, it charges a bit faster, it'll be full in around 2 hours. Another good thing about the Play Five's battery is that it's easily removable and replaceable.
Final Thoughts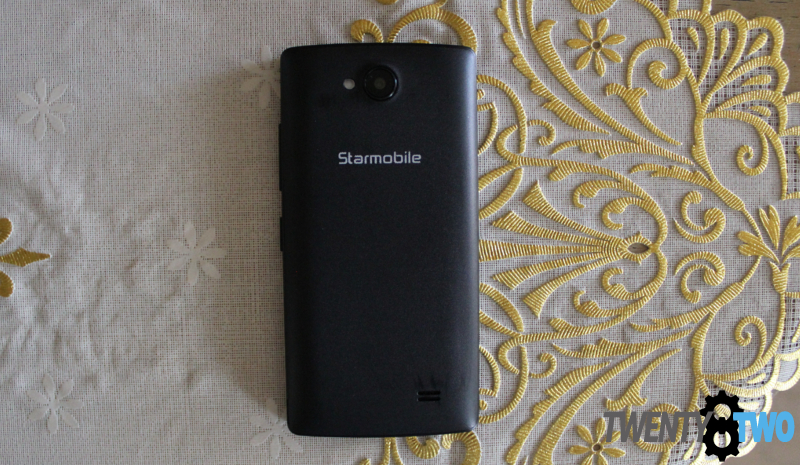 In reviews, we usually leave the phone's price at the end, so that we can focus on the phone itself first. Not with Starmobile's Play Five though, as the bargain price is very much a feature. At its price point, it competes with feature phones (or "dumbphones"), and the Play Five blows these out of the water functionality-wise.
Though you do get a camera that's far from good, only being able to take decent shots outdoors. There's also a lack of 4G LTE capabilities, and only has a measly 4 GB of internal storage. But these are easily forgivable when you take into account how cheap the phone is.
To end, the Starmobile Play Five is a P1,790 phone that exceeds performance expectations. It performs snappily in day-to-day use; surprising, as some phones that are twice as expensive as the Play Five are still quite slow and laggy. You also get two microSIM slots and a microSD slot, compared to several phones with hybrid SIM and SD slots. Even if the phone has a few weaknesses, it's still an excellent beater phone. And at this price point, the Play Five is one of the best options.