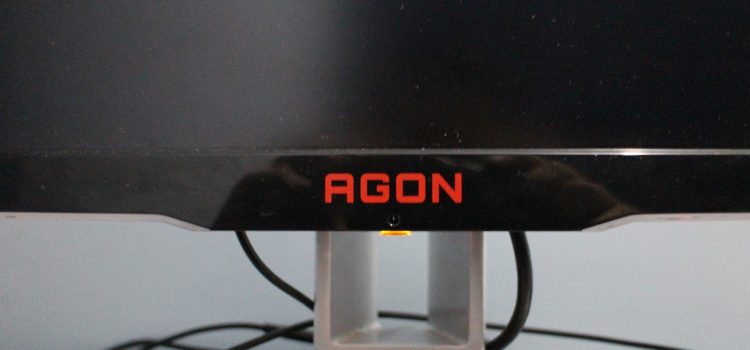 When it comes to personal computers, most people are okay with having a monitor just to get things started. It may be an 18-inch...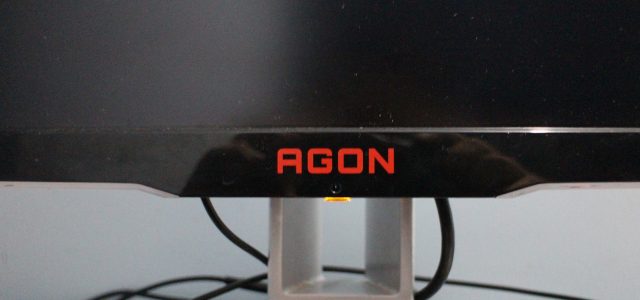 When it comes to personal computers, most people are okay with having a monitor just to get things started. It may be an 18-inch LCD monitor with not much to say for itself other that it displays information you can use to interact with your machine. But there comes a time in every PC owner's life when they'd wish they had a better monitor.
They do say bigger is better, and in the case of the AGON AG322FCX gaming monitor from AOC, that's 100% true.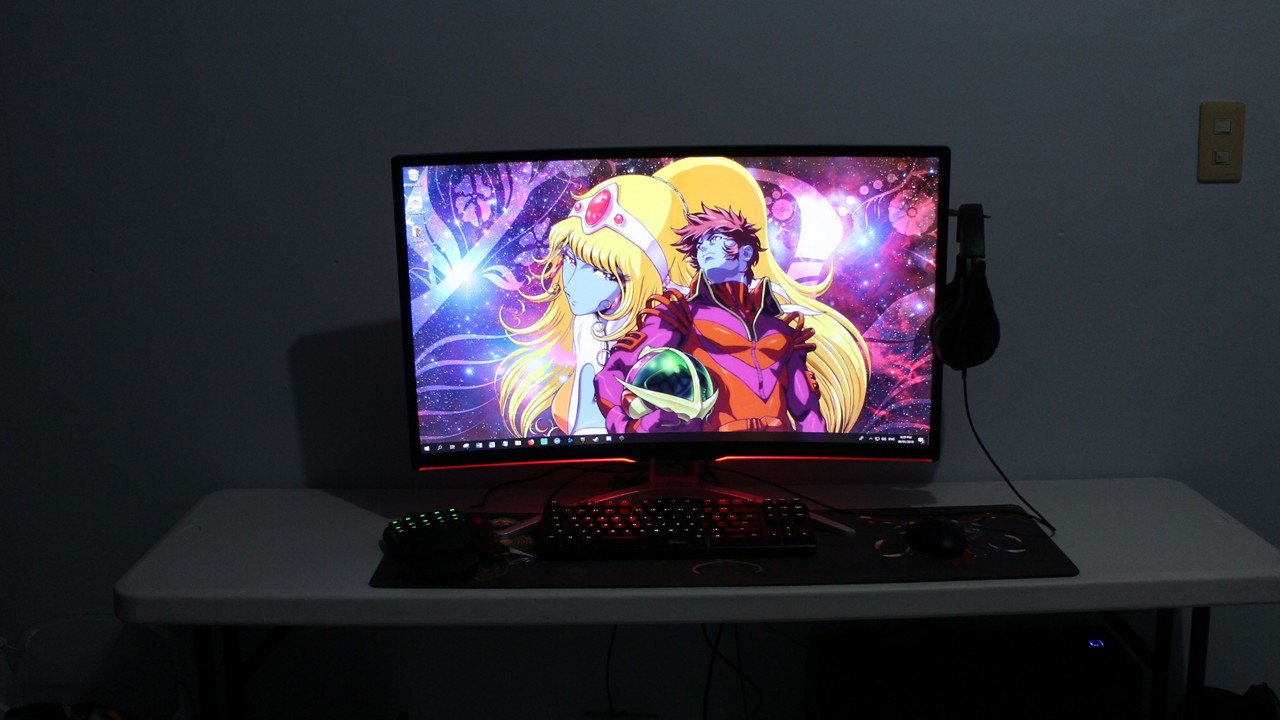 The AG322FCX is not an easy monitor to review. Navigating it out of its confines was one of the first challenges I faced as the box was HUGE. The was a lot of styrofoam in the packaging because the AG322FCX is a 31.5-inch curved screen monitor. There really needs to be extra padding in there so the display won't crack during handling and transport.
Before we get to the meat of the review, here are the specs:
LCD Panel Type VA
Panel Size 31.5 Inch
Effective Viewing Area 698.4 (H) x 392.85 (V) (mm)
Aspect Ratio 16:9
Maximum Resolution 1920 x 1080 @144Hz
Smart Response Time 4ms (GtG)
Brightness (typical) 250 cd/m²
Contrast Ratio (typical) 3000:1
Dynamic Contrast Ratio 80M:1
Viewing angle 178°(H)/178°(V)
Display 16.7 Million Colors
Scanning Frequency DP & HDMI 1.4: 30~160KHz (H) / 48~146Hz (V) DVI Dual-Link: 30~160KHz (H) / 50~146Hz (V) D-Sub: 30~83KHz (H) / 50~76Hz (V)
Signal Input DP 1.2 / HDMI 1.4 / DVI Dual-Link/D-Sub
Audio In/Out Earphone
Ergonomic Tilt: 5.5°~23.5°
Power Source: 100- 240V 50/60Hz
Wattage: On: 45W
Standby: 0.5W Off: 0.5W
Power Supply: 20VDC 2.25A
Product Dimensions with stand 721 x 530 x 243 mm (WxHxD)
Packaging 838 x 240 x 635 mm (WxHxD)
Weight: 9kg W/O packaging; 11.7 kg W/ packaging
Everything about this monitor is heavy as well. The three-legged base is made of solid (and heavy) metal, which is great considering size of this monster. The moment I held the base in my hand, I knew that once securely connected to the monitor's stem, this baby won't topple over easily. The base is secured to the stem with three screws. I wished the screws were longer though, for added peace of mind.
The box came with the standard set of cables for the monitor to be used as well as its own power brick. It also came with a VGA cable, something one doesn't readily consider in this time of the HDMI cable. Still, it was a nice touch by AOC/AGON to add it as a 'just in case' measure.
As mentioned earlier, the base is solid and sturdy, but actually putting everything together wasn't the easiest of tasks. I found that placing the display on my bed makes it easier to screw the stem to the base. Yes, you will need a philips-head screwdriver for this task, which shouldn't really be a problem if you're into DIY projects (and it's very sensible to have a screwdriver in your home anyway).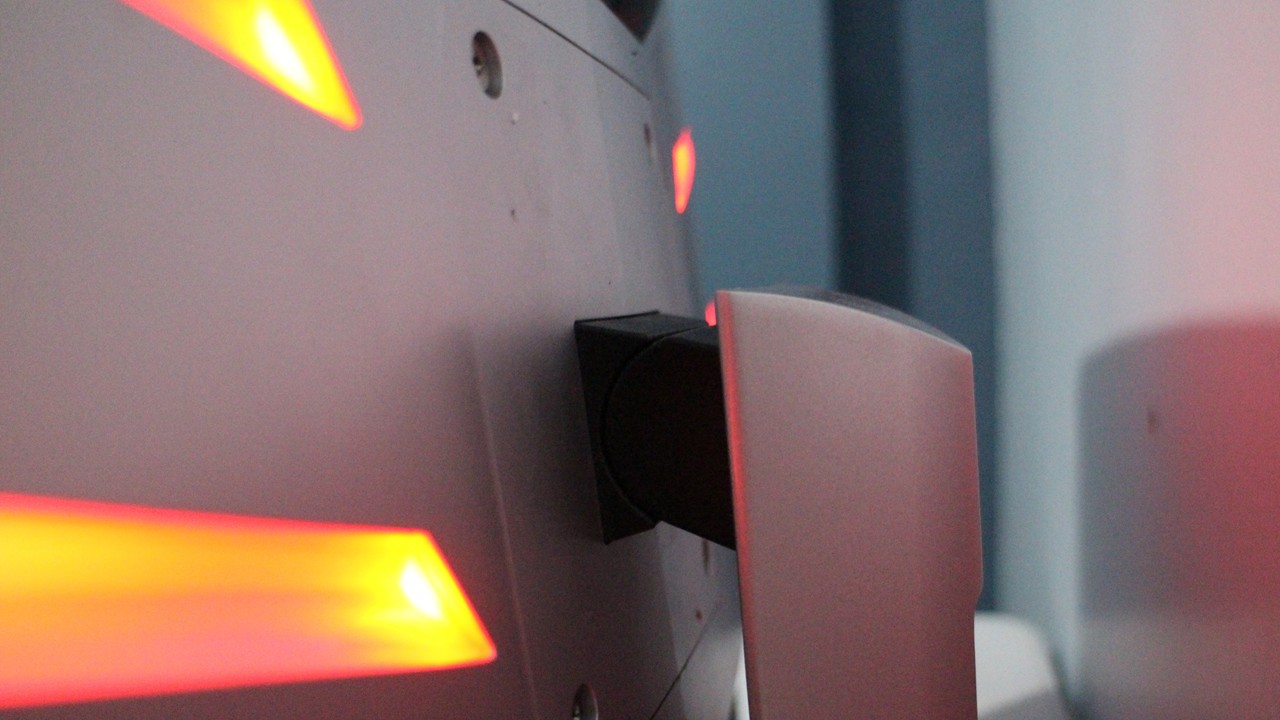 The stem is also made of metal and bolted firmly on the back of the monitor via four corner screws, and it really looks elegant. The machining of the metal parts of the monitor were done well, with no burs nor sharp edges that may scratch you while you're assembling this beast. The stem allows you to pass your cables through for better management and an overall cleaner look. There's also a headphone holder that folds out on the right side of the monitor so you won't need to put your cans on the tabletop when you're done for the day.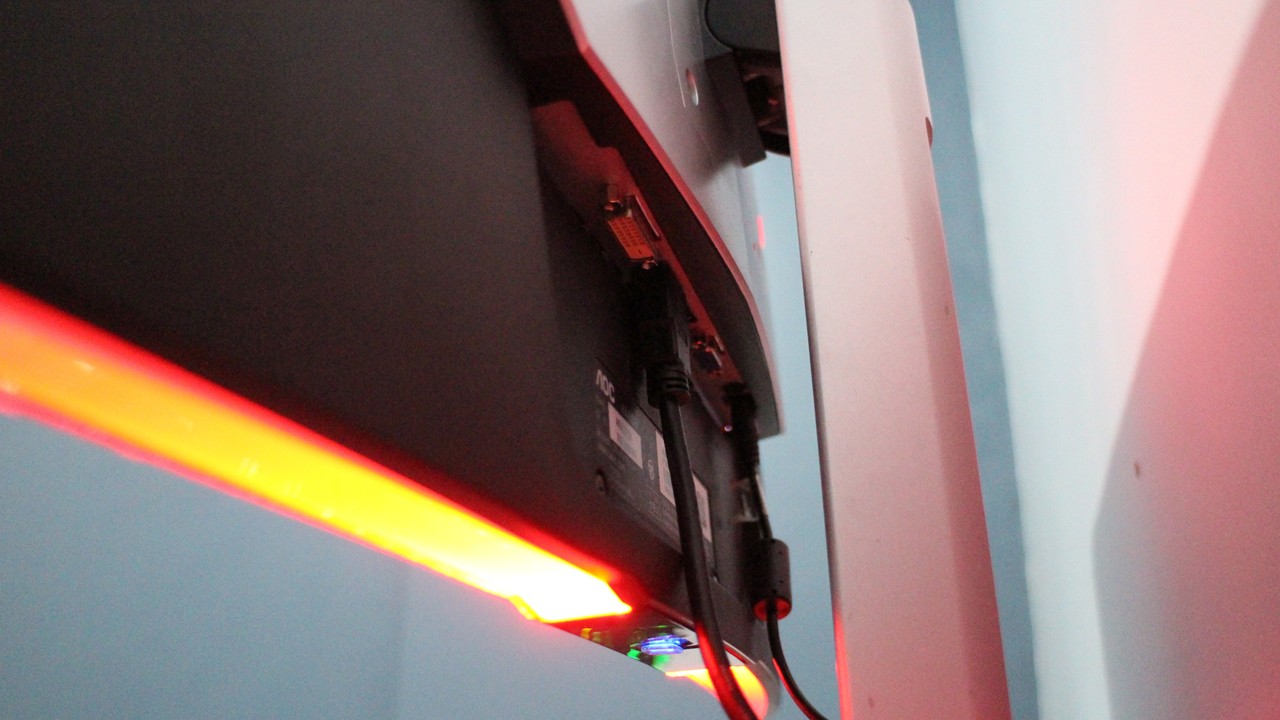 For ports, the AG322FCX has a DVI, HDMI, display, VGA, 3.5mm headphone jack, and power. There are several ports to choose from, and AGON covers you by already providing two of the three ports you may want to use. I've tested the ports with my own cables (of different 'ages') and everything works fine.
Underneath the display are lights for added gaming aesthetics, and it really lends itself to being unobtrusive when the lights are turned off. In the middle of the bottom lights is the combination of power button and menu system. It's a great touch for AGON to do this as it solves the problem of multiple tactile buttons underneath the screen and the guesswork that goes with figuring out what each button does (until you press it and the wrong sub-menu pops up). You can also tweak the lights in term of color (red, green, blue) and intensity (light, medium, high).
The menu itself is exhausting to go through, and AGON even lets you tune the blue light sensitivity of the monitor aside from the usual brightness, contrast levels, sRGB, Picture Boost, Image Setup, and Game Settings. Since this particular monitor is FreeSync but not part of NVIDIA's GSync-ready monitors, I just tweaked luminosity and contrast settings to my liking so I can actually use the monitor.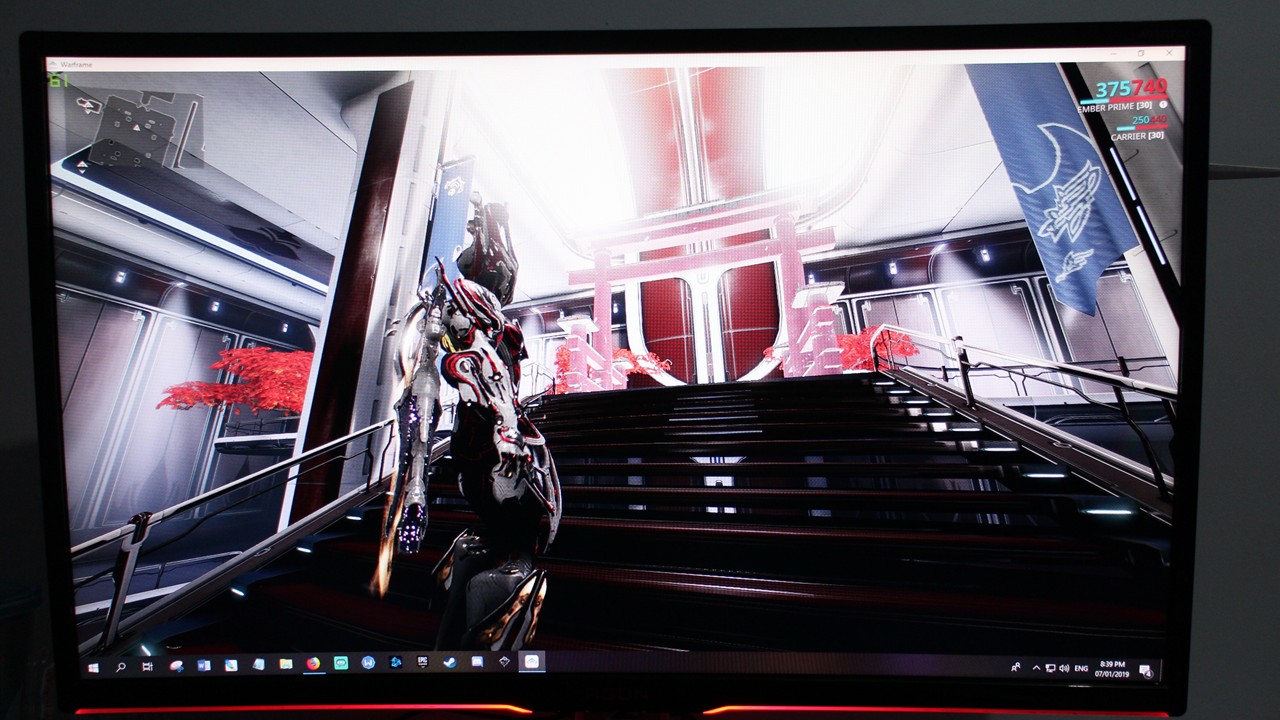 The AG322FCX has 144Hz refresh rate is amazing on my game of choice: Warframe. I was using a 24-inch IPS monitor as my main workhorse for work and play and jumping into 144Hz gaming was a real treat. The large size of the monitor made me tweak my mouse sensitivity settings a bit to compensate for travel distance but after that, I realized why 144Hz refresh rate is a great starting point for gamers to fully enjoy their AAA titles.
At 144Hz, I could see more detail in my game, and could appreciate textures a lot more. The curved display and huge size aided in immersion. I actually caught my head turning a bit to the left and right as I used my mouse to look, something we usually don't really do when we have monitors 27 inches or smaller. As Warframe can be a hectic and fast-moving game, I initially thought that I would get dizzy but that wasn't the case when I was using the monitor, thankfully.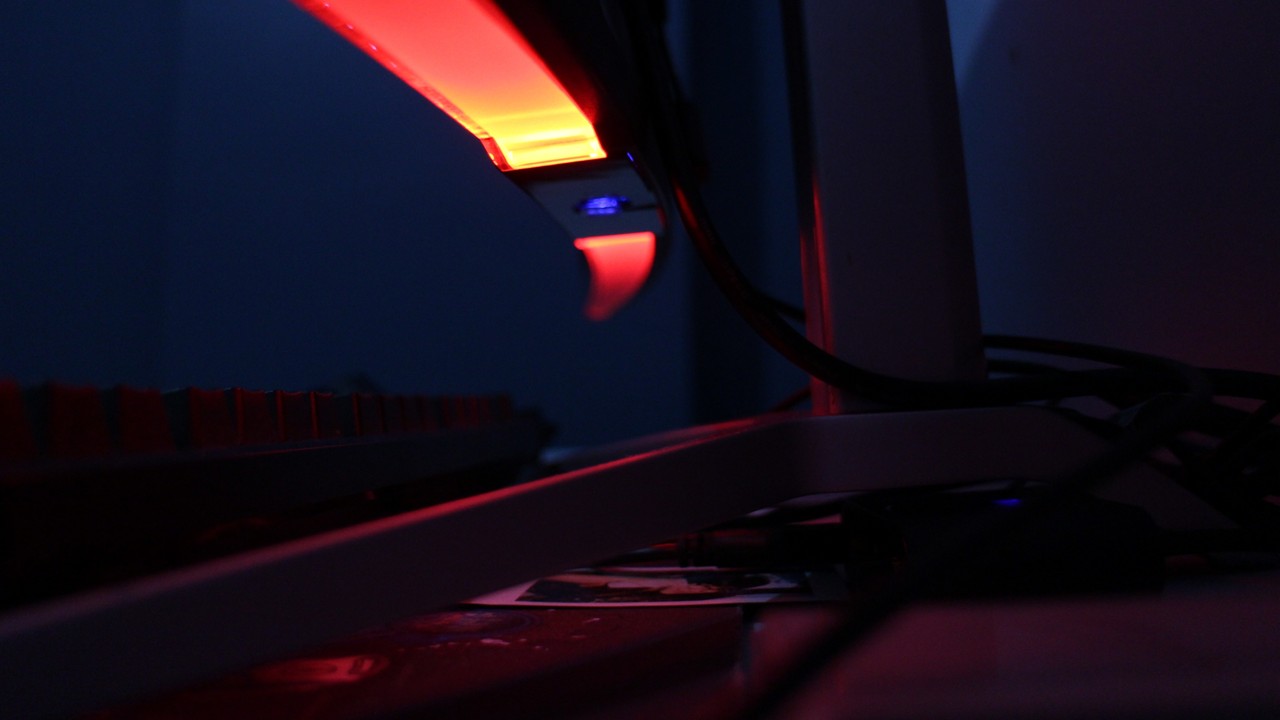 My only real problem with the monitor is the size. I have a narrow table in my room, so there really isn't much space for the AG322FCX to stretch. By itself, it already took up half the width of the table, so I had to do my best to lean back without being too uncomfortable when playing. For people with wider tables (or wall mounts), this monitor is definitely something to consider, especially when you want to hook up your Nintendo Switch for big-screen gaming.
I also noticed that, since I'm at a closer-than-what-is-comfortable- distance, the pixels were not as sharp. At 69 PPI, the monitor isn't really big on the tiny details, but once you are about two feet or further form the monitor, it barely makes a difference.
Lastly, I found that the lack of height adjustment for the display takes away a bit of the premium feel of the monitor. At this size, I'd imagine they would really want to put in creature comforts. Fortunately, the display does tilt, which I found, is at a good angle for when I want to work standing over my desk. If we're talking about wish fulfillment without taking price into consideration, reactive RGB lighting can really work with this monitor. Tweaking sync settings for a full RGB setup is definitely a thing nowadays, but the bottom lights switching to red when you're playing a game to signify your health bar and it flashing when you get hit can definitely work, given the length of the bottom edge.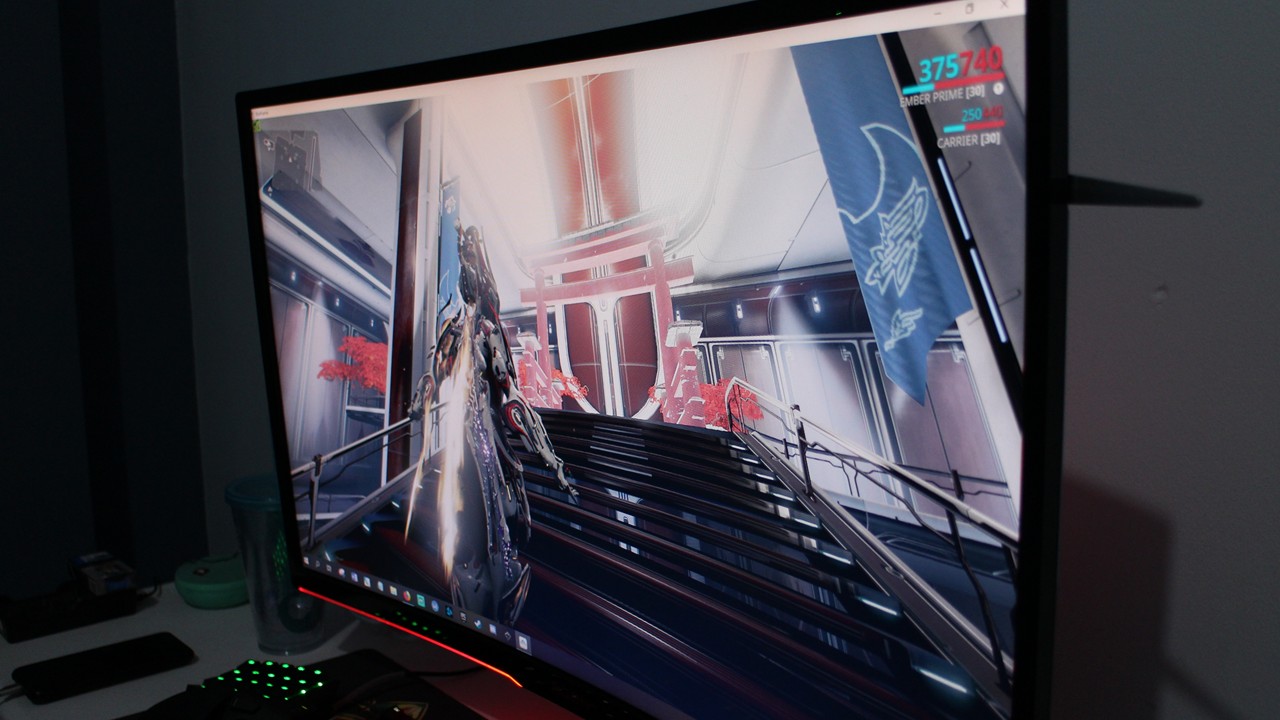 All in all, the AGON AG322FCX is definitely a heavyweight for the features it offers at its price point. 31.5-inch curved screen, 144Hz refresh rate, FreeSync compatibility, a deep menu system for adjustment, a solid base, and the headphone hanger all come together in this monitor and flexes on that gaming aesthetic. I could've done with a more integrated use for the lighting and better pixel density, but this isn't a monitor that wants you up close anyway so unless you're really sensitive or trained to view monitors in pixels, then those aren't really issues.
The phrase 'go big or go home' definitely applies to the AG322FCX. This monitor is definitely a must-consider if you're looking to have a really great PC experience, a conversation-starter by itself, and definitely takes your rig up several notches in the cool department. Not bad for a 2017 monitor.
The AG322FCX retails for P49,000 and is available in all AOC and AGON accredited retailers.