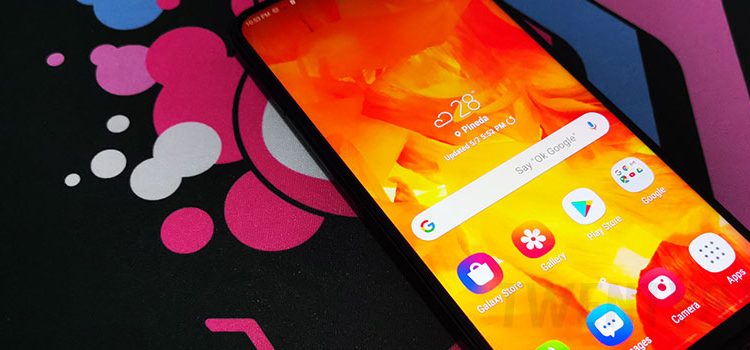 When it comes to smartphones, Samsung has kept up with the rest of the competition. The Galaxy M20 is one such offering to contend...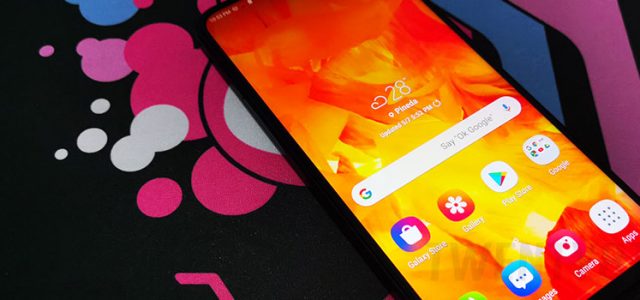 When it comes to smartphones, Samsung has kept up with the rest of the competition. The Galaxy M20 is one such offering to contend to the likes of the Xiaomi Redmi Note 6 and the Honor 10 Lite. Offering decent specs for a decent price, the M20 is a solid device that doesn't deviate much from Samsung's tried and true formula for design, and the saying "don't judge a book by its cover" is very fitting for this smartphone.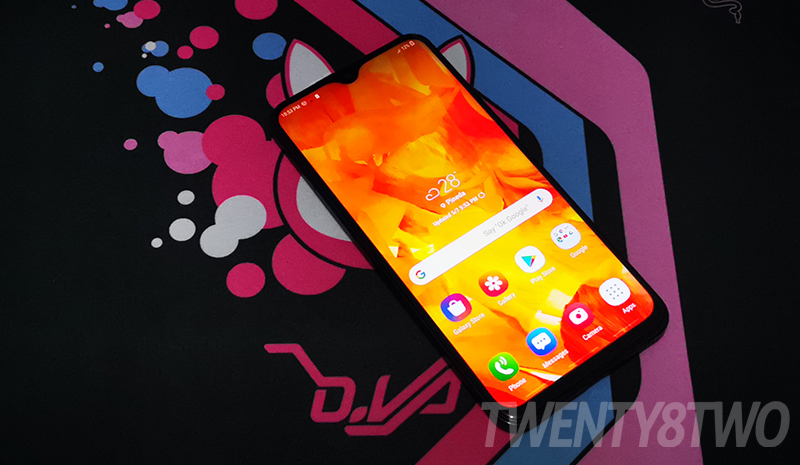 Samsung Galaxy M20: Specs
6.3″ PLS TFT capacitive touchscreen, 16M colors
1080 x 2340 pixels, 19.5:9 ratio
Android 8.1 (Oreo); Experience 9.5
Exynos 7904 chipset
Octa-core (2×1.8 GHz Cortex-A73 & 6×1.6 GHz Cortex-A53) CPU
Mali-G71 MP2 GPU
32 GB memory (expandable up to 512GB)
3 GB RAM
13 MP, f/1.9, 1/3.1″, 1.12µm, PDAF + 5 MP, f/2.2, 12mm (ultrawide) rear camera
8 MP, f/2.0 selfie camera
2.0, Type-C 1.0 reversible connector
Li-Po 5000 mAh battery with 15W fast charging
Fingerprint sensor
Dual SIM + microSD tray
The Samsung Galaxy M20 is the brand's re-introduction into the midrange market. The "M" in the name is a solid indicator of this and the phone itself is catered to a younger audience. With that mindset, the M20 has a decent build and doesn't squeak or give when pressed on the sides. We did notice that the back panel is just a rather drab shade of fingerprint-magnet dark blue. In a time of gradient colors and textured-looking finishes, the M20 just doesn't stand out. It could be that the non-standout back panel is a subtle indicator that Samsung wants you to put a non-transparent case on the M20, to help personalize it and make it more unique.
Samsung Galaxy M20: Display
The front part is a totally different story. The slightly V-shaped notch makes the front a little more sleek, and the narrow bezels, while taking away a bit of the "full-screen" experience, does make the phone easier to hold. The chin at the bottom is sizeable – something you don't see with other phones so much (since the emphasis of today's design language is bigger screen size). For us, it's not too much of a bother, but we can totally get how some might find this a pain point.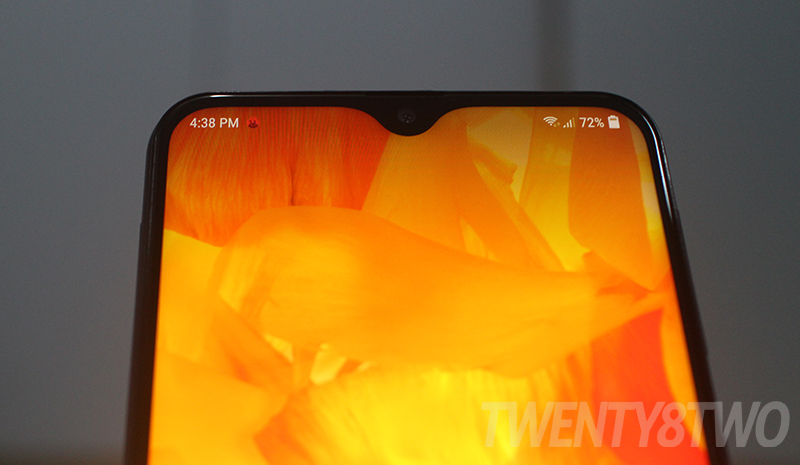 The M20 has a large 6.3-inch Dragontail glass display with a resolution of 1080×2340 pixels. Taller phones are now the norm as opposed to wider, and we're thankful for that because the M20 is still a decent phone to hold despite its size. The curved sides stop at the display area, where the whole panel appears to sit. There is a tactile difference when you hold it as opposed to other phones who aim to make it feel like the body and screen are one. We like this kind of configuration because it makes the phone easy to hold while at the same time, feel like you can navigate it better because your thumb doesn't need to stretch sidewards so much.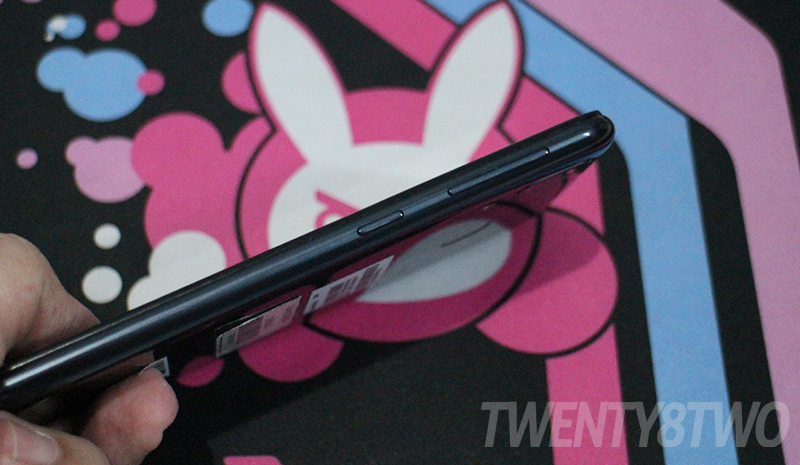 Along the sides you'll find the power and volume rocker (right side) and hybrid sim slot (left side). The M20 supports two SIM cards + one microSD card, so you have a ton of options. The M20 has a fingerprint sensor at the back panel and while setting up one or more fingerprints is a snap, actually unlocking your phone with enrolled fingers (we used our index fingers since they are the most suited) can be a little tricky, especially if you don't place your finger to cover all of the sensor.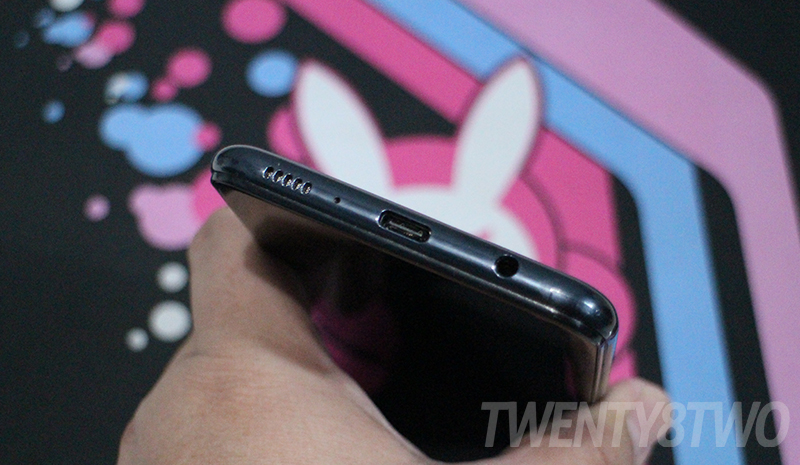 The display is bright and crisp indoors at brightness settings that fall near the middle of the scrollbar. Outdoors under the sun, the display is still legible that you don't need to squint to see the screen. Even at lower brightness settings, you won't really have a problem with Samsung's display – a trademark of the company. Watching videos and playing games on the M20 are absolutely great, and the big display real estate means you get to take in a lot more of whatever it is that you're watching or playing.
Samsung Galaxy M20: Hardware and Software
When it comes to hardware, the M20 is no slouch. Our unit comes with an Exynos 7904 chipset with an octa-core processor and 3GB RAM. That's more than enough to make navigation snappy, and apps generally happy. It really is whip-quick in booting apps and using them all day doesn't slow the phone down at all. While apps don't really take that much RAM, we tried firing up all the apps we installed (even games) and made them all run in the background while switching from Facebook to Instagram to Reddit, and found no real noticeable lag.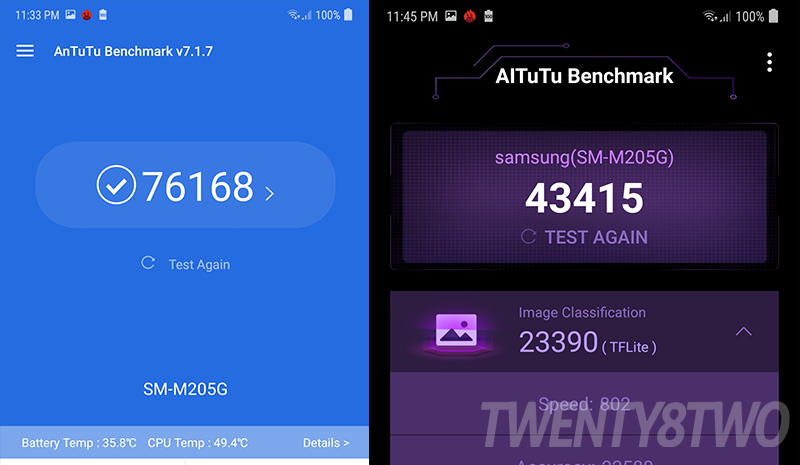 For software, Samsung has its usual suite of basic apps and a few sponsored ones that you cannot delete. While annoying, most people really don't mind these and just forget about them anyway so it wasn't really a huge negative for us. Setting up the fingerprint and facial recognition systems were easy and quick, and Samsung also put in an option to toggle gesture navigation and even soft touch button ordering, whichever suits your fancy.
Samsung Galaxy M20 review: Rear Cameras
The two lens setup for the rear camera of the M20 takes great wide angle shots, and we took it shooting in the daytime and at night in several spots (using auto mode).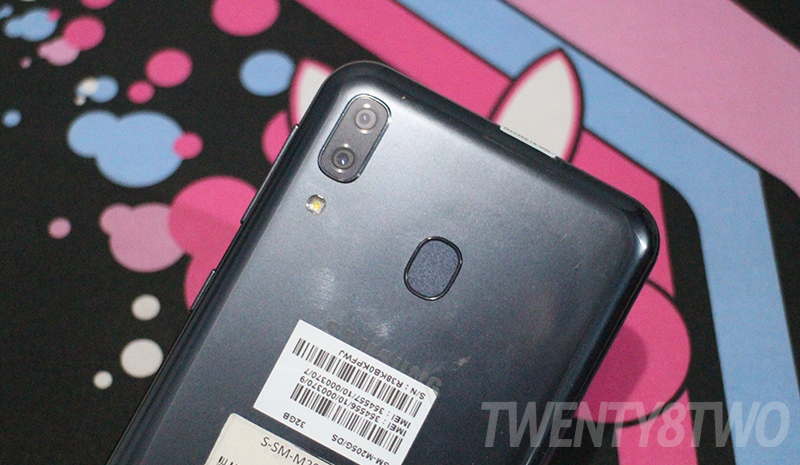 We did observe a bit of colors being washed out for daytime shots, so you may notice that colors are a little less vibrant – nothing a bit of adjustment won't be able to fix. At night, the shots turned out great! Note that no retouches were made, only formatted on a template.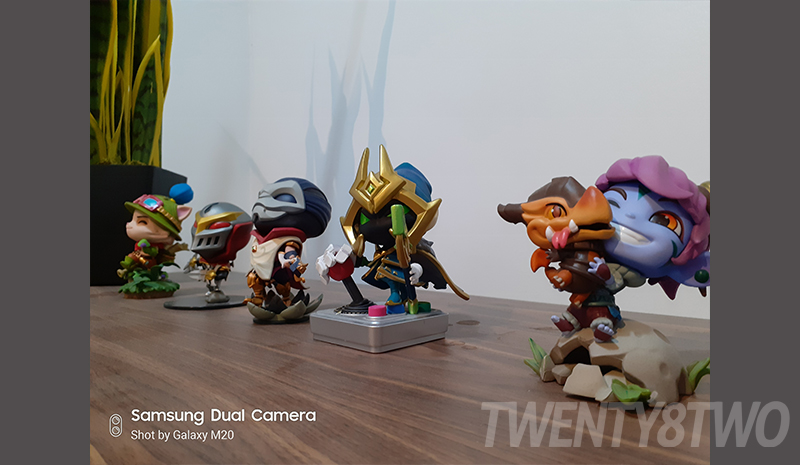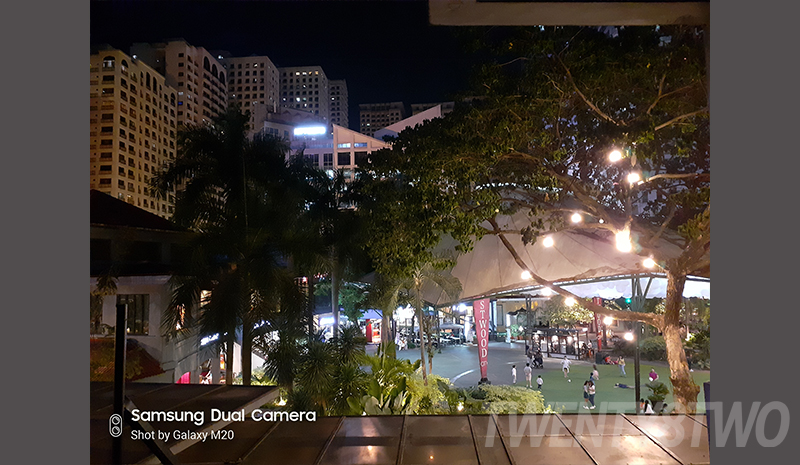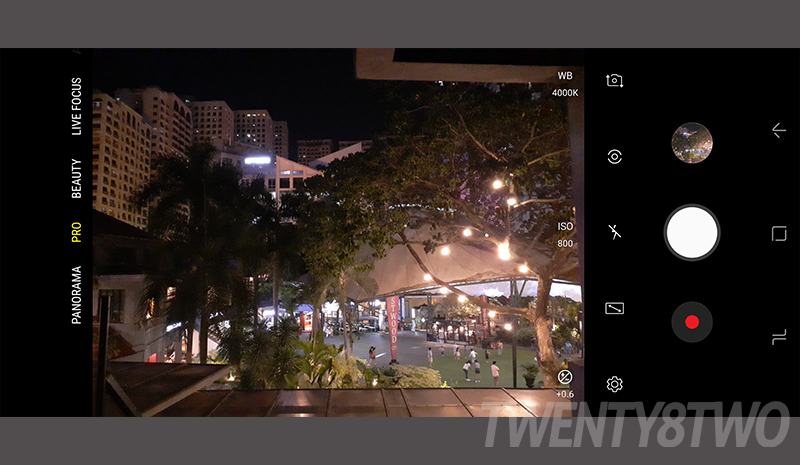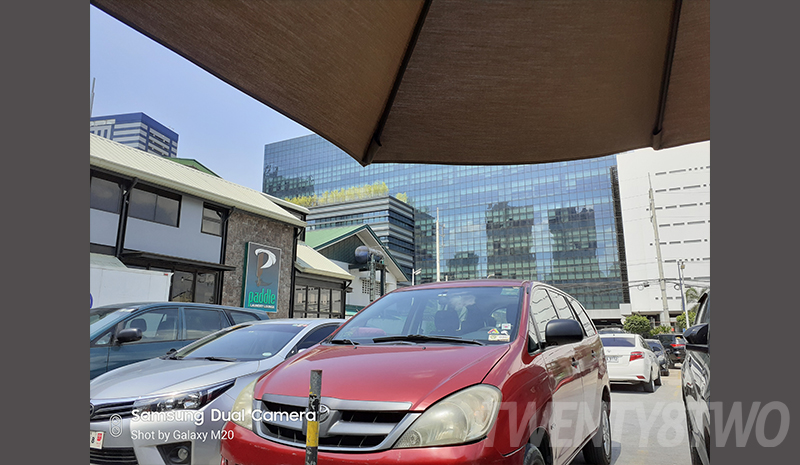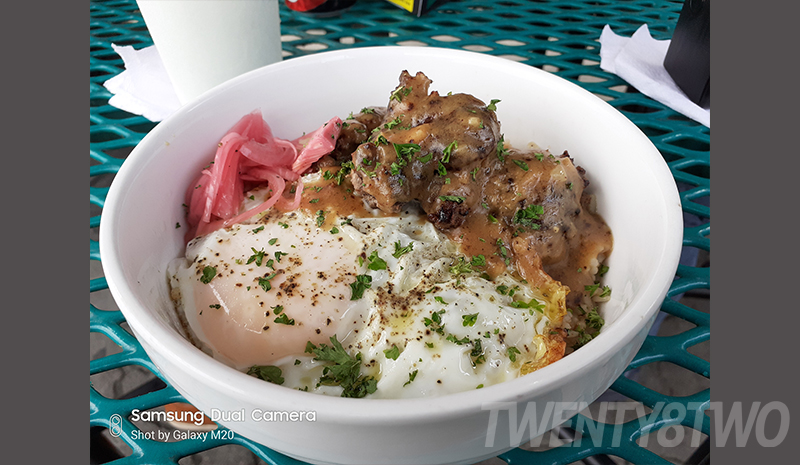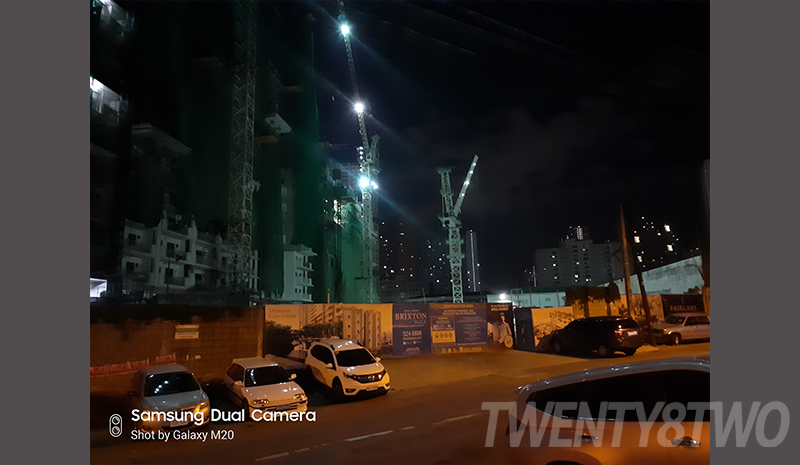 The colors in well-lit areas were vibrant but we noticed that it seems to blur bright lights a bit. The M20 responds to touch auto-focus which you can tweak to balance the bright and dark spots. In our shot of a construction area at night with a bit of light, the blacks are deep but the M20 struggled to present details in the dark. The lit areas weren't really problematic, though.
Samsung Galaxy M20 review: Gaming
Speaking of which, gaming was a great experience on the Galaxy M20. The hardware, together with the 5,000mAh battery, gave us a lot of gaming time with no real game-breaking frame drops. The Mali G71 MP2 GPU held up graphics demands quite well, with no noticeable lag.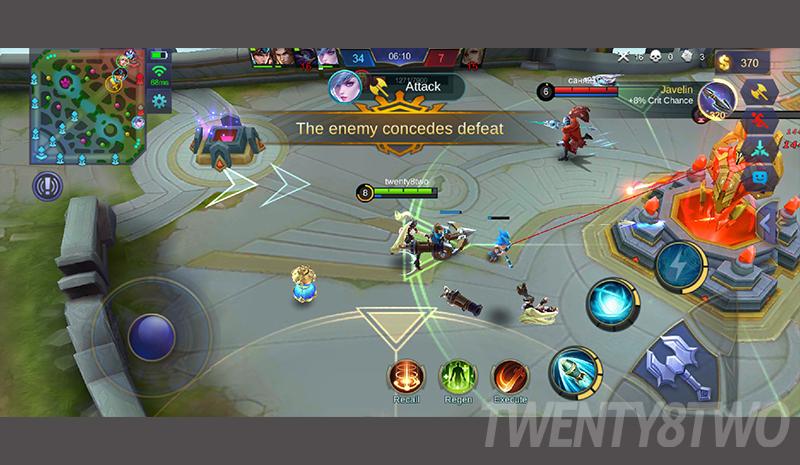 Mobile Legends was our game of choice as it really is popular (and the game we think most of our readers play) and the phone never showed signs of slowing down nor really heating up to the point where we would drop it. It would warm up, but nothing uncomfortable.
Samsung Galaxy M20 review: Battery
One of the Galaxy M20's main draws is its 5,000mAh battery. As mentioned above, the phone works really well for daily use with a bit of media viewing and a few solid hours of gaming. At full charge the M20 promises two solid days of battery life, but in real world testing, we got around a full day of use (9AM-11PM) with an hour or two extra for change. Our data was always on, and we used the phone for sending work emails, browsing social media, playing Mobile Legends for an hour, and watching an episode or two via Netflix before turning in for the night.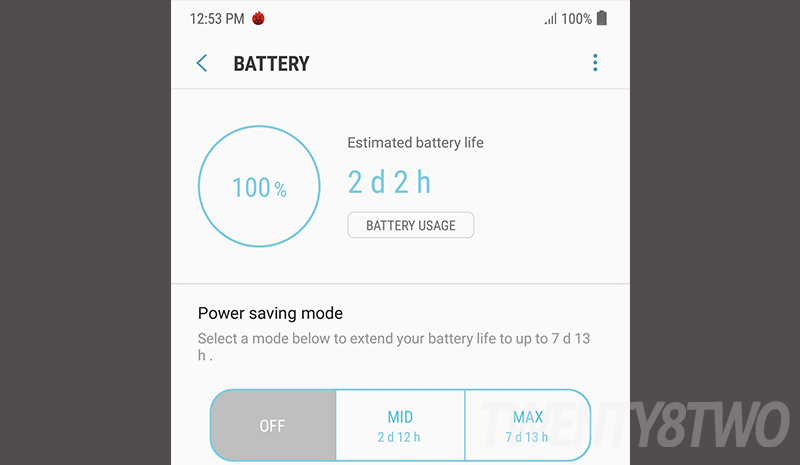 What really made us like this phone is that it has a Type-C charging port, something sorely needed with each and every new phone that will come out, regardless of spec or price point. The Type-C connection really sped up charging time for us – around two hours to get from around 20% to full.
Samsung Galaxy M20: Final Verdict
After using the Galaxy M20 for almost a month, we found it hard to say goodbye to it. It has a great hand-feel all around the body, and really feels tough which are things we always want to be at the top of our priority list when looking for a daily driver smartphone. It ticks a lot of our checkboxes, and has a battery capacity to keep up with what we do on a phone all day and even go the distance.
All in all, the Samsung Galaxy M20 is a decent midrange smartphone for the youth market, with a big vibrant display and large battery life to support a full day's worth of browsing the net, watching movies, and playing mobile games. While the camera can be a little lackluster in terms of washing some colors out, the wide angle daytime shots are great to use when traveling.
The Samsung Galaxy M20 retails at P10,490 at all Samsung stores and partner retailers. Not a bad price for all that it can do!