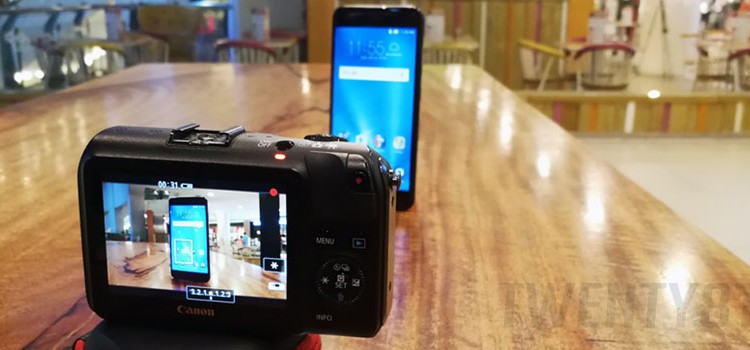 The ZenFone 3 Zoom is one of the new ASUS kids on the block, and we were able to take it out for a...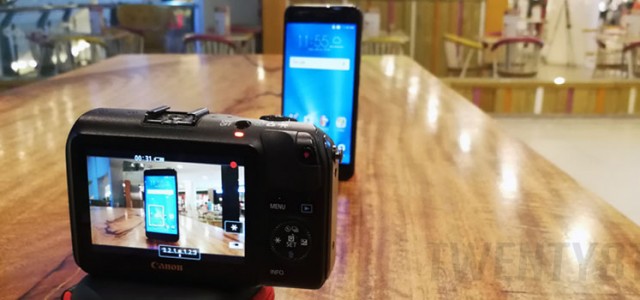 The ASUS ZenFone 3 Zoom is one of those camera-centric phones that has a lot of promise. It has a decent multi-cam setup and the battery life to keep up with your vacation adventures. The previous Zoom model was a midrange smartphone with a large optical zoom lens attached to the back panel which allowed it to achieve it's zooming capability. This current version retains the series' main features without sacrificing aesthetics and form factor. I've had a few weeks to play with the Zoom and took it as my main phone to a few events just to test if it will stand up to above average camera use.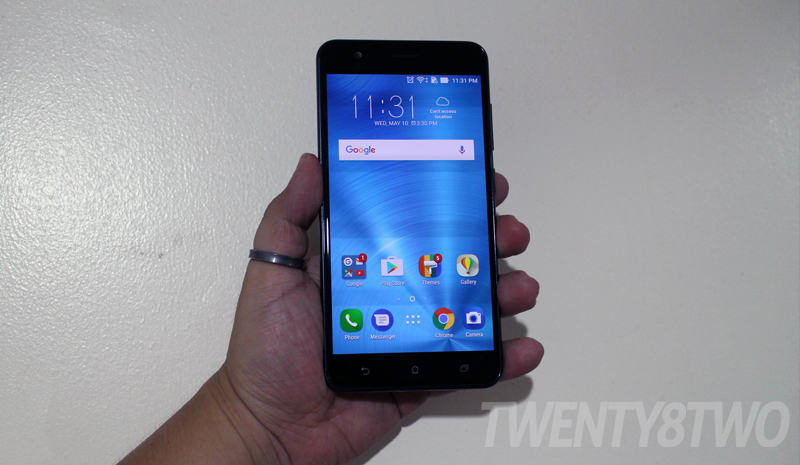 FRONT
The ZenFone 3 Zoom has a 5.5 inch display at 1920×1080 resolution, coming it at 401 pixels per inch and protected by Corning Gorilla Glass 5. Up top you have a 13MP front camera with a 2.0 aperture, LED flash, infrared sensor, and the earpiece and at the bottom you have your traditional capacitive buttons. The display is vibrant and bright without being too saturated, which is trademark ASUS.
The way the glass front was mounted on the phone is unique to ASUS, and while it's a little jarring to the eye at first glance (since the glass doesn't seamlessly work into the sides), The grip comfort is really good! The way the front was built made a 5.5 inch phone easier to hold with smaller hands.
BACK
At the back you can see the antenna lines running along the top and bottom parts of the handset, and the responsive fingerprint sensor sits on a spot where it's easy to get to. At the top left corner of the phone rests the dual cameras: one is a 1.7 aperture, 25mm wide angle 12MP SONY IMX362 and the other is a 12MP 2.3x zoom camera. Underneath that you have dual LED flash and ASUS's laser autofocus sensor.
The bread and butter of the Zoom is in its cameras, which I'll discuss shorty. Since the business aspect of the Zoom happens in this area, I found it really nice of ASUS to just stick with a finish that doesn't leave fingerprints and most importantly, does not make the phone slippery.
PERFORMANCE
The phone runs on a Snapdragon 625 processor, Adreno 506 GPU, 4gigs of RAM, and 64gigs of storage space that is expandable up to 2TB via SD card. Out of the box, it runs on Android 6.0 Marshmallow with the latest version of ZenUI on top. The phone is quick and responsive even when you're running a lot of apps in the background which isn't a surprise with most mid-to-flagship class phones.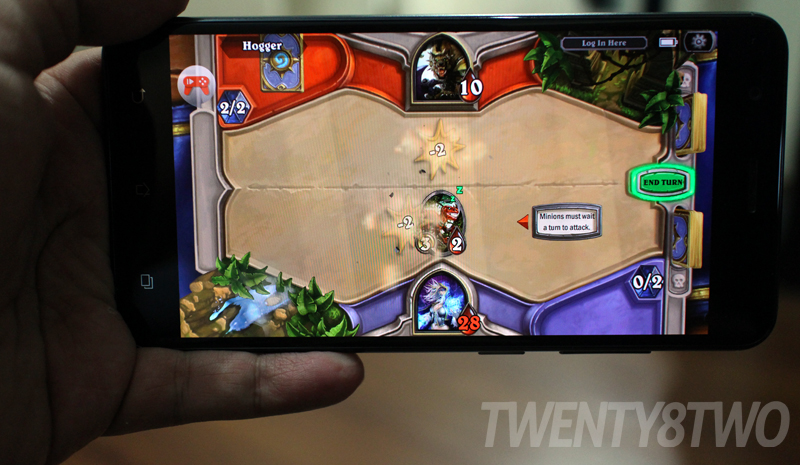 While the Zoom does fall into the midrange category because of its processor and GPU combo, ASUS has managed to continuously optimize their systems to make it feel like you're using a flagship-class device. Not once did the Zoom slow down on me, nor did I have any problems firing up app after app after app, even after several rounds of Mobile Legends and Hearthstone.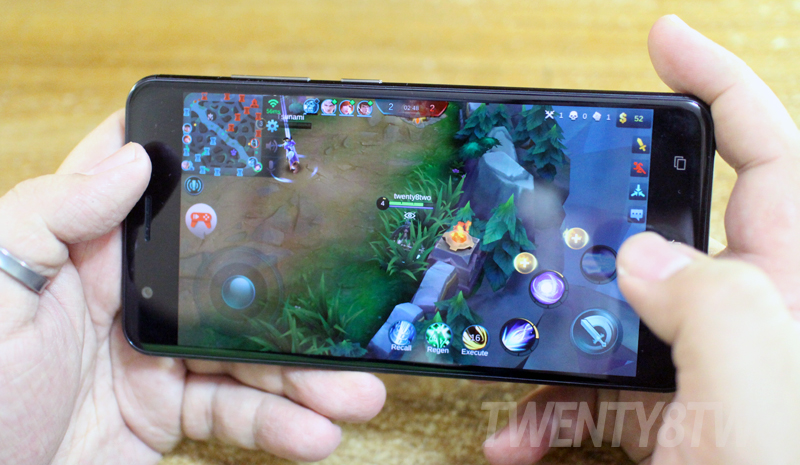 Despite all the improvements ASUS crammed into the Zoom, the bloatware apps are still present and still update every week for some reason. This has been my one and only gripe with ASUS ever since the ZenFone 2. You can turn off the updates for the built-in apps, sure, but can't we just not have it update every week? Or just not have the lot of them in there at all?
CAMERA
The phone's main selling point is the camera, and the Zoom doesn't disappoint. In auto mode, you can already tweak the camera's white balance, ISO, and exposure values. On manual mode, you get a lot more control over your settings, which is great when you want to take time on your shots. For those instant capture moments however, we found that the auto mode function works really well. It also can do that semi-bokeh effect we all seem to enjoy in our camera phone software right now.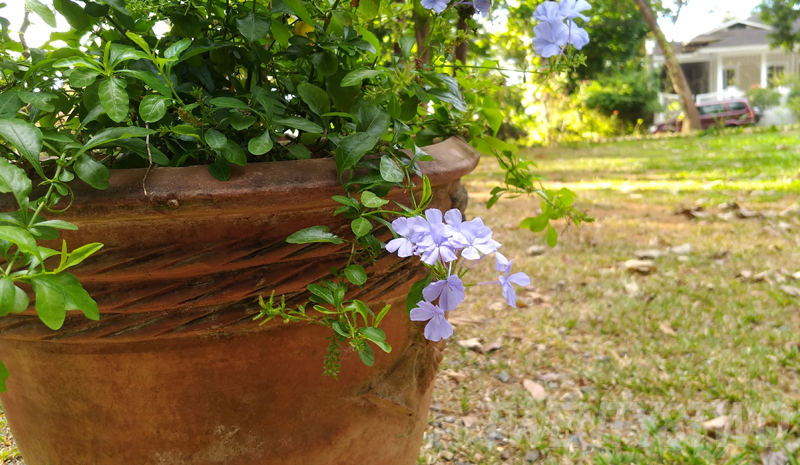 The Zenfone 3 Zoom has three autofocus systems built into the rear camera setup. Each camera has its own AF with a laser autofocus thrown it to keep focus times at just 0.03 seconds.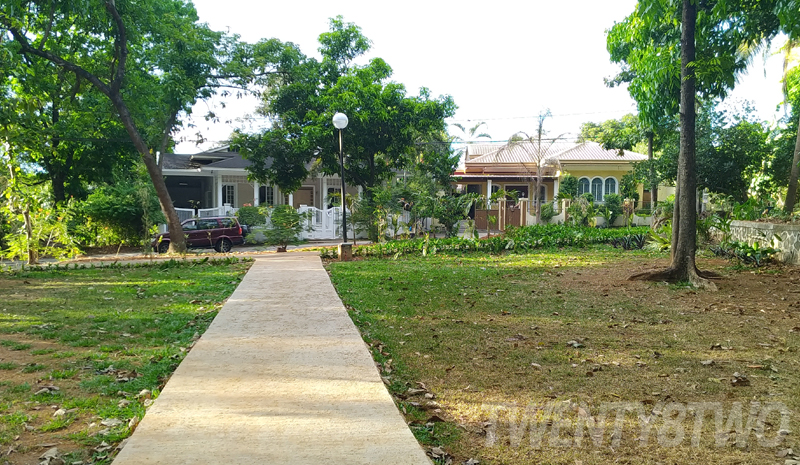 The Zoom takes clear and balanced outdoor daytime shots despite varying degrees of sunlight. In low light and night shots, the camera and sensor technology ASUS put in work well to give you decently-lit shots without the need for a flash. Indoors, the Zoom works well but you would really want a decent light source or else shots become grainy, especially at night.
Testing out the Zoom's zoom capabilities, we found that yes, you can go the full 12x zoom on it, but taking photos without a tripod or some sort of stabilizing device is really difficult because it registers the slightest shake. One important thing to note is that the camera has a physical zoom capability of up to 2.3 times. Anything beyond that is all on the software.
Here's a video discussing the phone and actual demos of the zoom capability of the ASUS ZenFone 3 Zoom:
OVERALL
The Zenfone 3 Zoom is a solid device that delivers on the smartphone side and the camera side of things. It has a great battery life thanks to its 5000mAh pack and can even act as a powerbank in emegency situations. The dual rear cameras take great photos, but just make sure your subject or subjects are well-lit to eliminate the grainy output it can have with low-light shots.
Perhaps the Zoom's greatest strength is its portability complementing its great cameras and battery life. We can totally see ourselves bringing just the Zoom on a trip for vacation, leaving the bulky DSLR or even a more compact mirrorless camera at home. Best tourist's companion phone? You bet.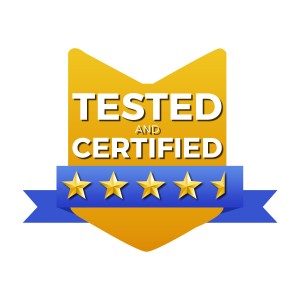 The P23,995 price tag on the Zenfone 3 Zoom is just around that sweet spot for what it delivers: a great dual rear camera setup that smartphone photographers would have a field day with, a robust battery, great specs, and a body design that we want to see in future ASUS phone releases.