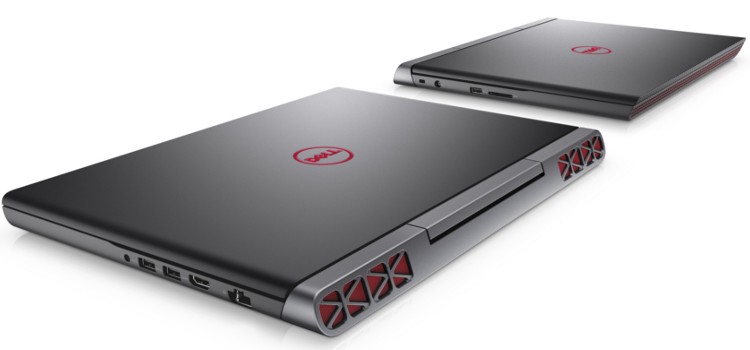 Dell has released their new Inspiron 15 7000 series gaming laptops, featuring Intel 6th Gen processors, and Nvidia GTX 960M graphics cards.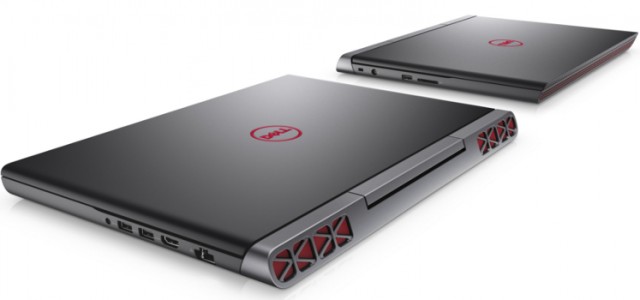 Mentioning gaming laptops often conjure images of bulky and flashy units, complete with lights and other loud design accents. These laptops are unwelcome sights in most offices, as their showy stylings can look quite unprofessional, especially in meetings with clients. For gamers who are looking for more portable gaming laptops that they can actually use at work (but still retain some aggressive design), Dell's new Inspiron 15 7000 series are a great option.
The new Inspiron Gaming laptops are powerful sub-1" laptops tailored to the needs of enthusiasts. They feature the most aggressive performance design and components offered within the entire Inspiron laptop family.

Dedicated forward and rearward thermal vents are the first clue to this system's capabilities. Behind them are extra-capacity heat exchangers connected by oversized piping to dual cooling fans with high-efficiency blade pitch, engineered specifically to handle Intel's latest 6th Gen H-series quad core mobile CPUs, NVIDIA's latest GeForce® GTX 960M discrete graphics with 4 GB of blazing fast GDDR5 memory and up to 1 TB conventional or dual-drive M.2 128 GB + 1 TB HDD configurations. That kind of muscle easily handles the latest gaming titles or industrial-grade video editing which come to life on displays ranging from FHD up to a brilliant 4K UHD display.

Rich, immersive audio complements the experience thanks to an onboard subwoofer, tailored speaker enclosures and Waves MaxxAudio® Pro audio processing. A deep-reserve 74 WHr battery (56 WHr on the 14) lets you keep the game or binge-watching going longer than lesser capacity designs in the market. And like all Inspiron Gaming systems they share performance and feel that rivals devices costing far more, and includes a great range of standard features including new 802.11ac wireless, Gig-E RJ-45 network port, SD media card reader and USB 3.0 ports.

The Dell Insprion 15 7000 series is available now at Dell Concept stores and Dell affiliated stores nationwide.