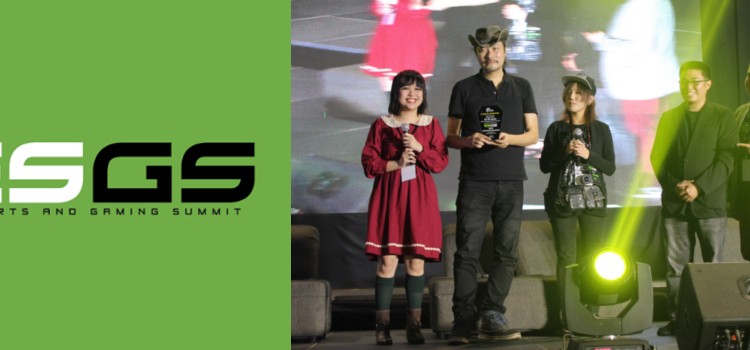 Koji Igarashi is here at ESGS 2016 to showcase his upcoming "Igavania" title, Bloodstained: Ritual of the Night.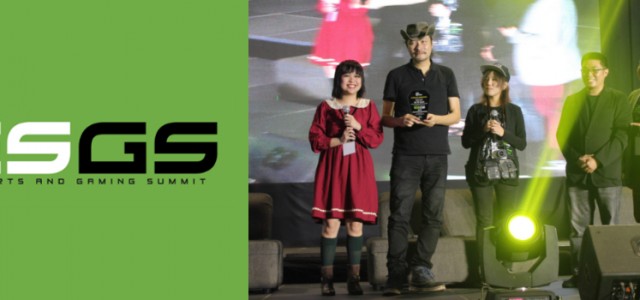 The Castlevania series, or Igavania games in general, have always had a large and dedicated fanbase. While these games have relatively simple gameplay mechanics (they are 2D platformers after all), the titles have a surprising depth to them; mostly through traits such as a game world that encourages exploration, non-linear maps, and of course, difficult enemies.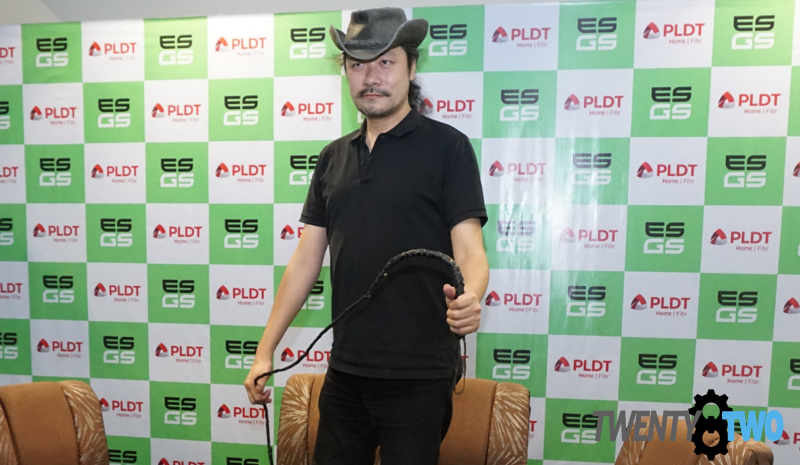 Known throughout the gaming world as the father (and namesake) of the Igavania subgenre, Koji Igarashi, a major developer of Castlevania: Symphony of the Night, and producer of subsequent series titles, is here in the Philippines for the E-Sports and Gaming Summit (ESGS). He has a booth on the show floor where his new game, Bloodstained: Ritual of the Night, is available for testing and playing.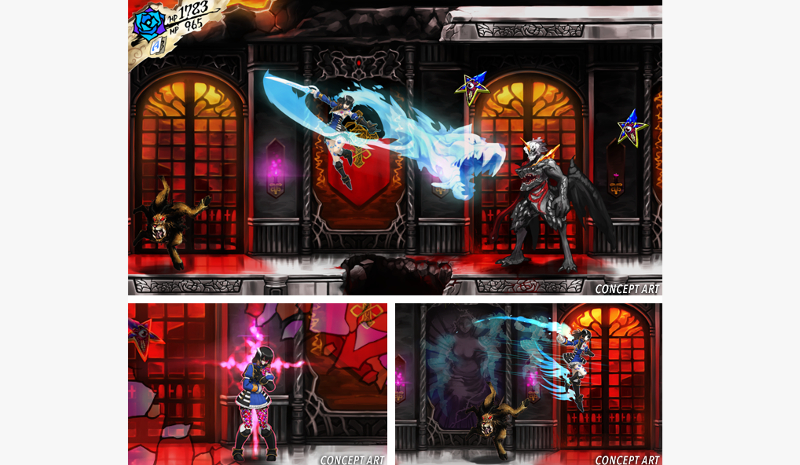 Bloodstained is a spiritual successor to Igarashi's Castlevania games, and is presented in a 2.5D syle (to keep the traditional 2D movement of the past Castlevania titles). Set in a gothic-styled 18th century England, the game follows Miriam, an orphan cursed (her skin slowly turning into crystal) by an alchemist. To stop the curse, Miriam must explore a castle filled with demons, and find the summoner named Gebel.
During an interview session at the Main Stage, Koji Igarashi gave some insight on the development of Bloodstained, stating that the game was conceived due his fans' clamoring for a new Igavania game. The design was influenced by the fans who wanted to experience a game that offers the thrills of the past Castlevania games held by Igarashi himself.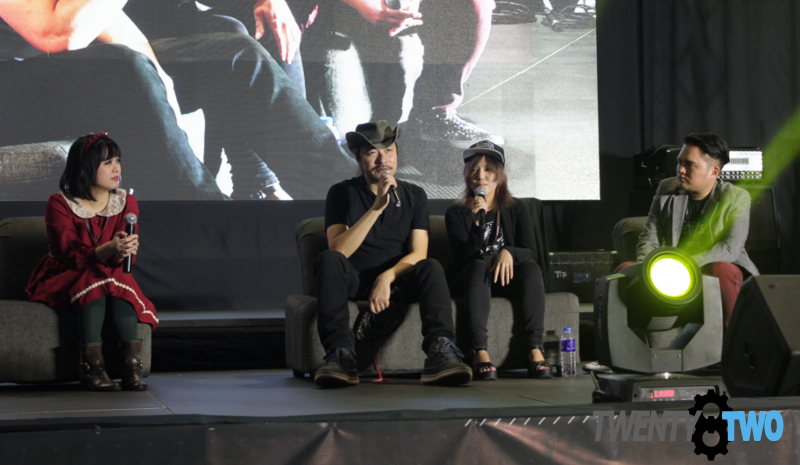 Saying that Bloodstained is a hyped game is an understatement. During its Kickstarter, the game managed to reach its base goal of $500,000 in just four hours; it even reached $1 million during its first day. When asked about how fans can still support the game even if its Kickstarter campaign has reached its goal, Igarashi told the audience that the development of Bloodstained can still be backed through the game's page at fangamer.
Igarashi was also asked about his stay so far in the Philippines. He said that he was surprised that there would be a significant number of fans. He also stated (unsurprisingly) that it is very hot in the Philippines, though he did find it nice that there are quite a lot of female fans of his game here. To end the interview, he imparted some advice for aspiring game developers, saying that they should keep on creating games and honing their craft.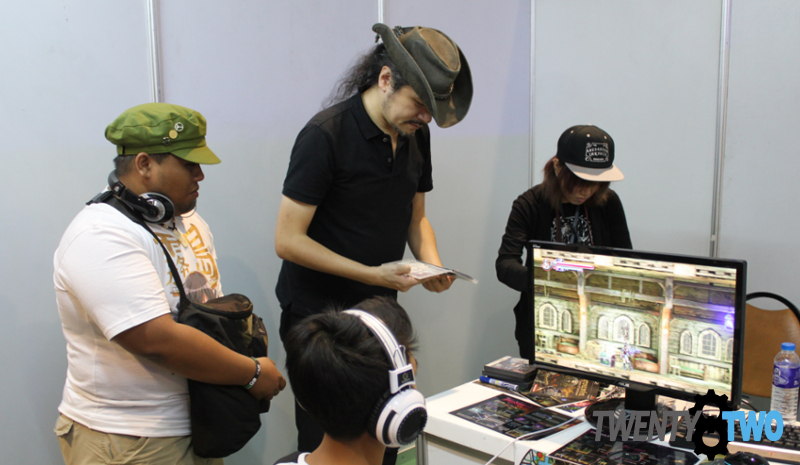 Koji Igarashi is at the ArtPlay booth during the whole 3 days of ESGS. Fans can not only play the upcoming game, Bloodstained, they can also have their copies of Castlevania signed by Igarashi, along with pictures with the man himself.
Image Source: Bloodstained fangamer page