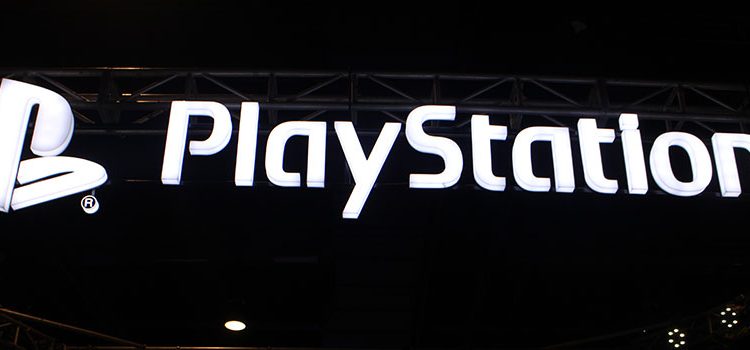 The PlayStation booth at ESGS 2017 is back and it was bigger than ever! In case you weren't there, here are the games you...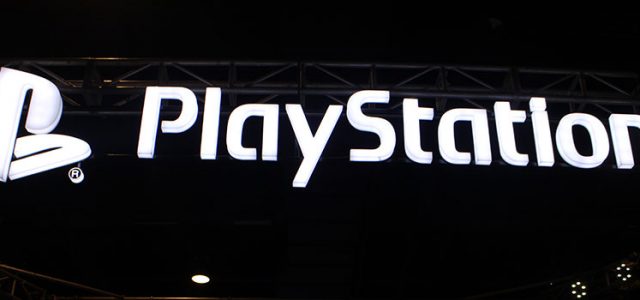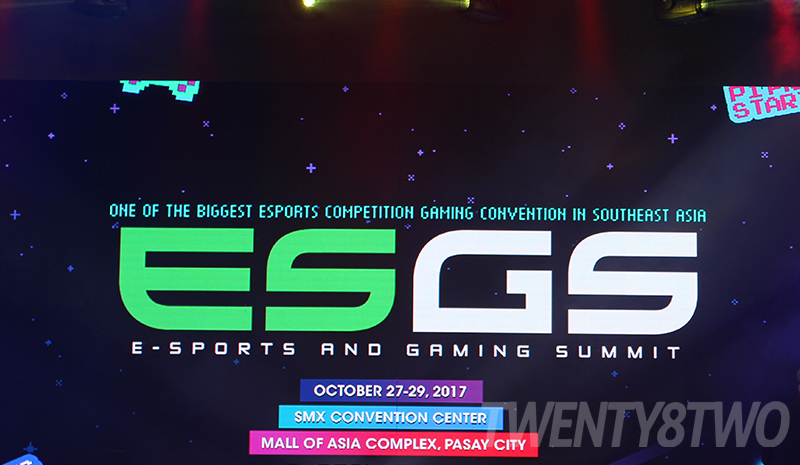 ESGS 2017 proved to be one of the biggest and most interesting gaming events of the year. From demos of hardware peripherals to immersive play-throughs, it's THE PLACE where you can find everything you've been looking for when it comes to what's new and what's up in gaming.
Sony PlayStation came in as one of the biggest exhibitors of the event, and if you were not able to visit their booth, then here's what you've missed.
FPS gamers definitely had a field day as the newest title of the famous franchise revealed its teaser trailers chock-full of well-researched story-telling and beautiful (and we mean beautiful) graphics and cinematography. Call of Duty: WWII, which is set to be released on November 3, goes back to its roots and loses all of the bells and whistles of Sledgehammer Production's more futuristic games to become a more realistic and grounded shooter game that aimed to be a worthy retelling of one of the most destructive wars in history. The game introduced new modes such as War which is MP on steroids. It also has a very emotional story campaign—it kicks you in the gut with the gruesome reality of WW2, which is exactly what Call of Duty aims for.
Dissidia: Final Fantasy NT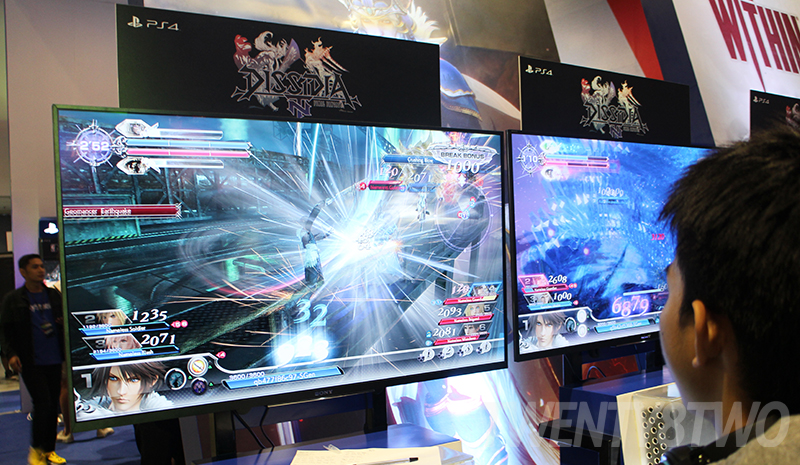 No Playstation booth is complete without a touch of Final Fantasy! With the title coming to PS4 in January 2018, players of the platform will be able to enjoy playing as your favorite FF lead in spectacular three-on-three brawls. With the Tokyo Game Show trailer showing Final Fantasy XV's Noctis joining the fray, the hype for the game has increased. The current playable demo at ESGS 2017 demo didn't have Noctis for the moment, but it didn't lessen the satisfaction of the gameplay, especially if you can summon the likes of Bahamut and kill an entire team in one blow.
Sword Art Online: Fatal Bullet and Dragonball Fighter Z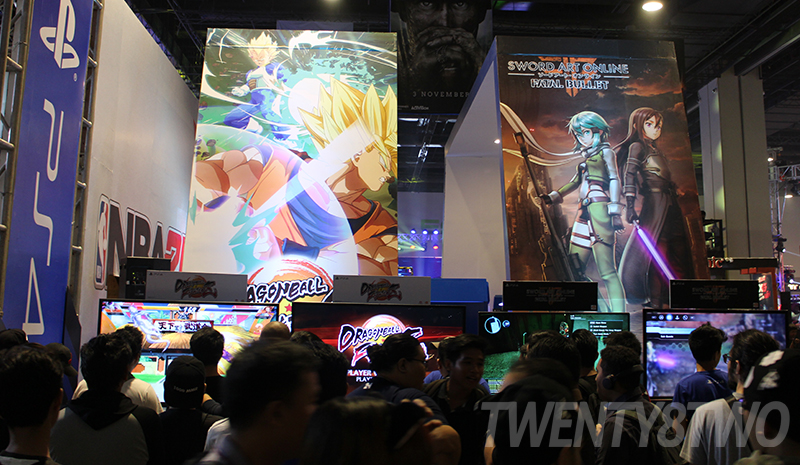 Set to launch between February and March of 2018, SAO: Fatal Bullet wasn't only about customizable characters and dynamic environments. One of the stars of the show was its new third-person gun battles, which have never been in the series before. Another thing to look forward to would be the interactions with SAO's original characters that gave the play-through a more immersive feel.
Dragonball Fighter Z was a totally different beast entirely, a much-awaited and much-hyped fighting game that made us remember the old SNES games. This time though, the graphics were of course, much better, and the game gave players a real feel of what it's like to field a team of three at one of the franchise's many tournaments.
The Evil Within 2
The Evil Within 2 follows the creepy adventures of Sebastian Castellanos, but you don't need to play the first game to enjoy the sequel. One highlight is that you're now able to explore open environments, adding much to the horror factor of the game.
VR DEMOS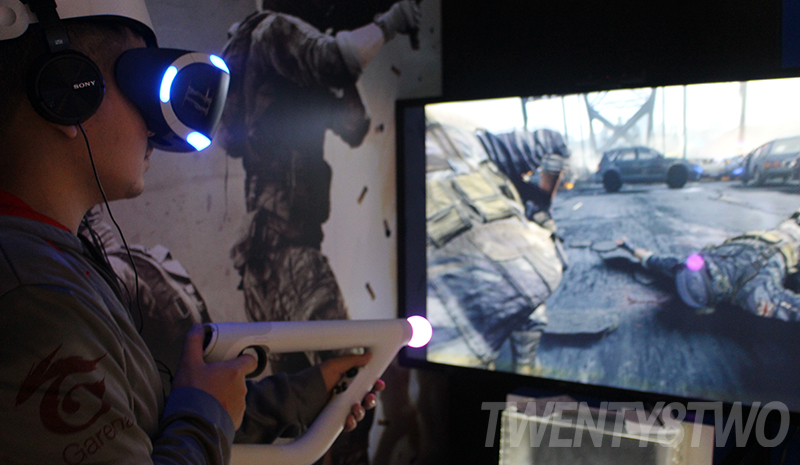 PlayStation took it a notch higher with some their VR games. These include No Heroes Allowed, wherein you play the God of Destruction out to conquer the world with Badman and Badmella; Bravo Team, which is an FPS set in a fictional war-torn Eastern European City; The Inpatient, a psychological horror game that imprisons you in a mental facility, and Monster of the Deep: Final Fantasy XV, which is an immersive fishing simulator.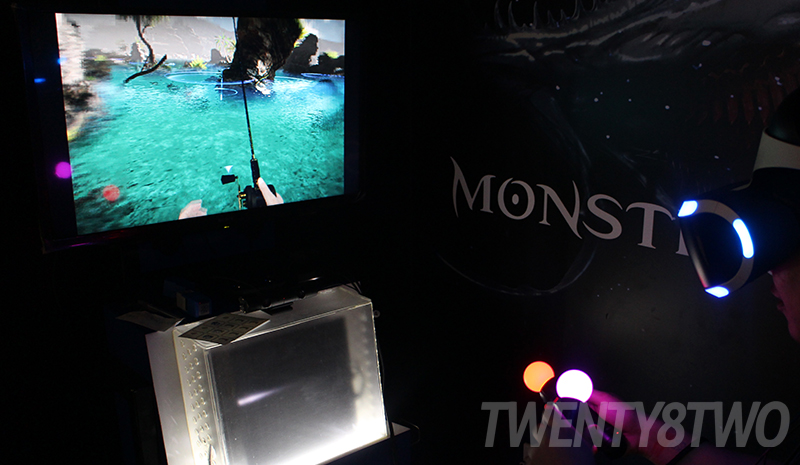 The PlayStation mega-booth was definitely a good way to chill and experience current games that the Playstation platform currently has to offer. Marvel VS. Capcom Infinite, NBA 2k18, and Gran Turismo Sport are three that you can play at the booth.
The PlayStation booth at ESGS 2017 was a blast. The lines for the game stations were always fed to bursting, but being able to get a quick bit of play before their release dates left us with a nice warm feeling. For now, it's a bit of a wait until these games will be hitting shelves, and we are excited!