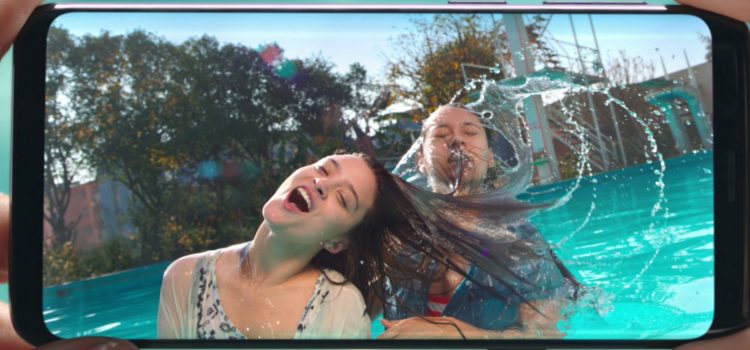 With the Galaxy S9/S9+'s Super Slow-mo feature, you can capture the extraordinary like never before. The smartphone's dual aperture camera creates vivid and crisp...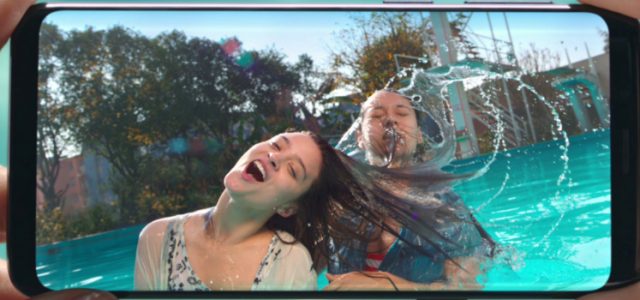 Samsung upped its smartphone game once again with the release of their latest flagships — the Galaxy S9 and S9+. The phones features include a gorgeous display, powerful internals, and an amazing camera that lets you film in super-slow motion.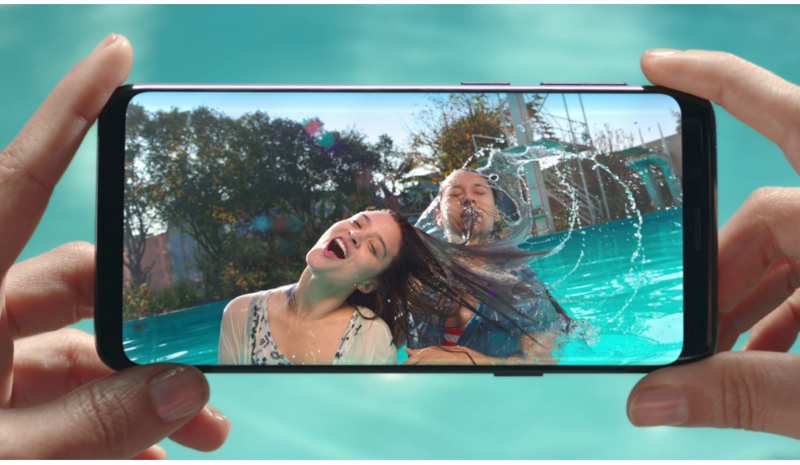 Slower than Slow-mo

The most awesome moments in life often happen in a blink of an eye. That nail-biting photo finish between two racers, the spontaneous laugh of cute babies, or fireworks blooming in the pitch-black sky—they all occur before we even get to relish them.

With the Galaxy S9/S9+'s Super Slow-mo feature, you can capture the extraordinary like never before. The smartphone's dual aperture camera creates vivid and crisp images and videos even in low light. It also has motion detection capabilities so you won't miss out on all the lightning-quick and dynamic action.

"Imagine the possibilities. You can stretch moments with your family to see all of the details. You can instantly make awesome videos to share with your friends. You can add scale and drama to almost anything," says Chad Sotelo, Marketing Director, Samsung Electronics Philippines Corporation.

Outsmarting the human eye, this allows you to record up to 960 frames per second (fps). That's four times slower than your normal slow-mo (240 fps) and 32 times better than a normal video. In terms of time, what happens in just 0.2 seconds gets stretched out into approximately 6 seconds of reel time. The best part? Once the Galaxy S9/S9+ is set up, a sensor can automatically detect motion within the camera's field of vision, prompting the phone to start recording. Events that happen in a heartbeat play out in crisp, vivid detail for everyone to see.

Make moments last an epic while

The Galaxy S9/S9+ allows users to customize the whole video process, from recording and editing, to the finishing touches. You can do one slow-mo capture, or multiple portions (up to 20) for a longer video. You can also add sounds from 35 preset background music options, or from your personal playlist.

The fun does not stop here. You can save or share your masterpiece as a GIF file from three choices: video loop, reverse video, or swing-type. You can also save your epic slow-mo video as your home or lock screen.

"As communication moves from ear to eye, consumers are looking for more visual and creative ways to express themselves," says Sotelo. "The Galaxy S9/S9+'s Super Slow-mo feature appeals to visual thinkers, learners, and storytellers, allowing them to see amazing things in the everyday. With the Galaxy S9/S9+, you'll never miss an epic moment."

Capture your super slow-mo videos with the help of the Samsung Galaxy S9 and S9+ which comes in Midnight Black, Coral Blue, and new color, Lilac Purple. The newest flagship smartphones are also priced at a suggested retail price of PHP 45,990 and PHP 52,990, at standard 64GB respectively. The Galaxy S9+ is also available at 128GB at PHP 55,990 and 256GB at PHP 60,990.

For more information about the Galaxy S9 and S9+, you may visit http://www.samsung.com/ph/smartphones/galaxy-s9/?cid=ph_03092018_s9flagshippdp_pr_articlelink  or Samsung's Facebook page, facebook.com/SamsungPH . You may also visit the Samsung Galaxy Studio located at Bonifacio Global City or any Samsung Experience Stores near you.