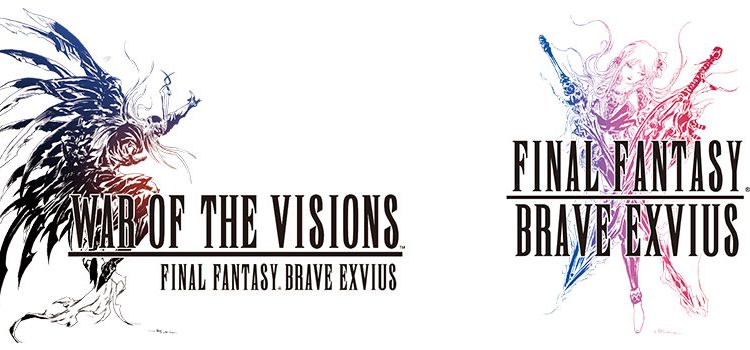 Bonus rewards, new summonable characters and special quests await players in both Final Fantasy mobile games!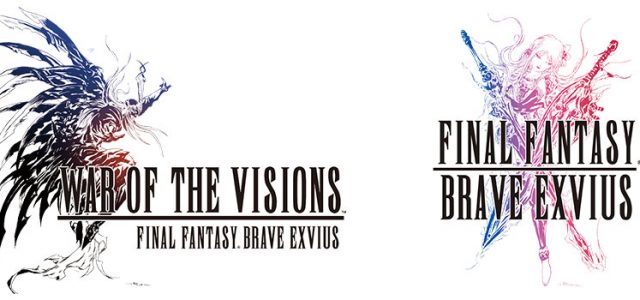 The Final Fantasy mobile games Final Fantasy Brave Exvius and War of the Visions Final Fantasy Brave Exvius will team up to deliver an exciting crossover collaboration, bringing new content and characters and plenty of rewards to players of both games.
Throughout the month of July, players can complete the Final Fantasy Exvius Universe Campaign Quest in both titles for a chance to earn exciting rewards, including a smartphone wallpaper for use outside of the games and in-game rewards such as Visiore in War of the Visions and EX Summon Tickets in Brave Exvius. Rewards will be awarded based on the number of times the quest is completed across both games.
The War of the Visions Event
Character Summons – Players can summon the brand-new UR unit Rain and the first global original unit UR Fryevia a limited-time. Rain, the beloved protagonist of FFBE, is voiced in English for the first time and can perform the powerful Limit Burst "Shining Nova." Fryevia, a popular global original unit in FFBE, is now also a global original unit in WOTV FFBE. Voiced in English for the first time, Fryevia can perform the powerful Limit Burst "Ice Prison." Fryevia will only be available during this limited-time collaboration period.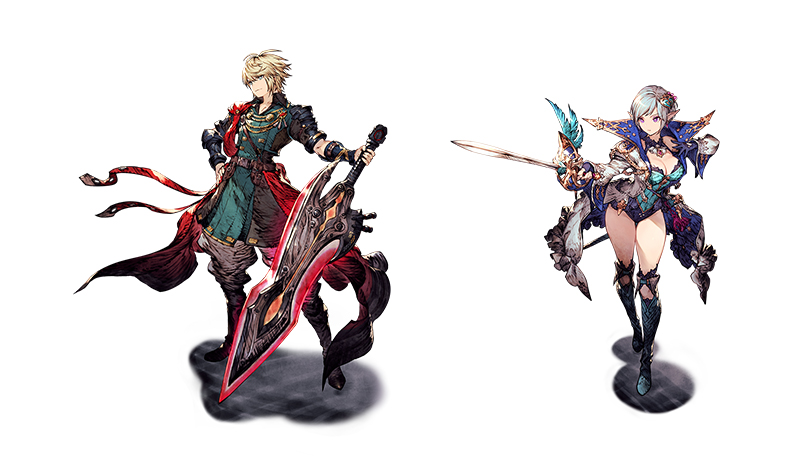 FFBE UR Unit Guaranteed Step Up 10x Summon – An UR FFBE unit, including Rain, Fryevia, Ayaka, Mediena or Aileen, is guaranteed on the third step of this limited-time summon.
Limited-Time Character Quests – Players can complete these limited-time quests to obtain valuable enhancement and awakening materials for Rain and Fryevia. For extra challenge and rewards, players can complete Rain's Hard Quest and Limited Hard Quest.
Porcelain Tower Quest – Players rank 10 and above can play through the 20 levels of the Porcelain Tower for a chance to earn various rewards including Summon Tickets, Visiore, character enhancing materials, and more, including Rain's signature weapon "Crimson Saber." Four limited-time Porcelain Tower Release Celebration Featured Summons (one available every two days) are available in celebration of the release of his content in the Global version.
Global Release 100th Day Celebration Free 10x Summon – To celebrate the 100th day since launch, all players can perform one free 10x Summon.
FF EXVIUS Universe Login Bonus – Players will receive exciting daily rewards simply by logging in, such as Visiore and character enhancing materials.
The Final Fantasy Brave Exvius Event

New Summonable Units – Fan-favorite heroes Mont Leonis, Sterne Leonis and Kitone from WAR OF THE VISIONS FINAL FANTASY BRAVE EXVIUS will be available through a limited-time summon.
Equipment Enhancement Event – Players can gain new enhancements for their weapons and earn DX Summon Tickets, which can be used on a limited-time DX box summon until July 22. Players can receive a 5-star Mont Leonis unit, his prism, his Trust Moogles and more from this limited-time summon.
Increased chance of Great/Amazing Success when enhancing units, Half Energy Campaign for story quests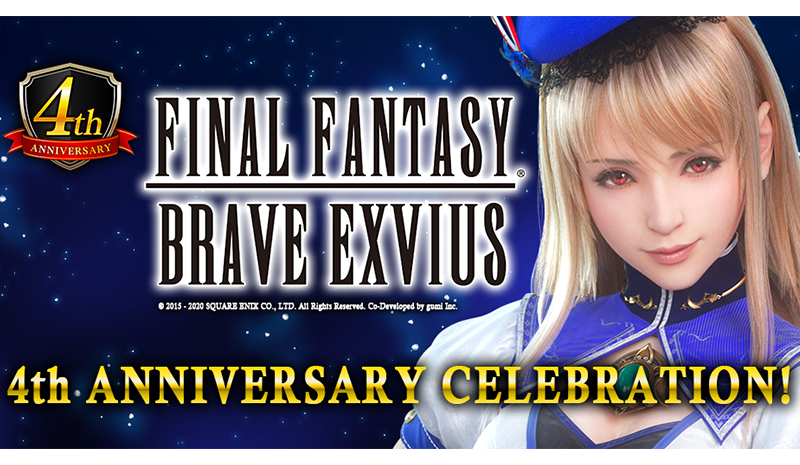 Additionally, the Brave Exvius fourth anniversary celebrations have commenced in-game. This year, the celebrations will be divided into three different phases, treating players to a variety of special events and promotions throughout the entire summer. To kick things off, players can enjoy the first phase of content, called the FFBE 4th Anniversary: Next Era, in-game now:
Next Era All Rainbow 11 Summon – Now until July 8, for 10,000 Lapis players can perform this summon to receive 11 units of 5-star rarity plus a 100% Super Trust Moogle.
Producer's Gift – Through September 30, all players will be gifted 5,000 Lapis and 100 FFBE 4th Anniversary Slots Tokens, which can be used to play the 4th Anniversary Slot de Chocobo minigame (available during the third phase of anniversary celebrations)., simply by logging in.
Next Era Login Bonus – Players can enjoy exciting daily rewards until August 5, including FFBE 4th Anniversary: Next Era Tickets, Lapis, 5-star Trust Moogles, 5-star Guaranteed EX Tickets and more.
FFBE 4th Anniversary: Next Era Ticket Summon – Divided into three summons across three weeks until July 22, these limited-time banners contain various rare units, including global original units. Players can pull from these banners by using FFBE 4th Anniversary: Next Era Tickets (amount obtained based on the player's number of total logins before June 25; one ticket is included in the log in bonus) and Next Era 5★ Exchange Tickets, which allow players to choose one 5-star unit from the banner's pool of available units. Next Era – Equipment Exchange Quest – Until July 8, players can obtain exclusive exchange tickets by completing this daily quest which can be traded for event-exclusive equipment from previous FINAL FANTASY BRAVE EXVIUS events, as well as global exclusive pieces of equipment*.
All players will receive increased base inventory space.
Related Links:
FFBE Official Website: http://finalfantasyexvius.com/
FFBE Twitter: @FFBE_EN
FFBE Facebook: https://www.facebook.com/ffbeen
FFBE Instagram: @ffbe_mog
WOTV FFBE Official Website: https://wotvffbe.com/
WOTV FFBE Twitter: @WOTVFFBE
WOTV FFBE Facebook: https://www.facebook.com/wotvffbe
WOTV FFBE Instagram: https://instagram.com/wotvffbe